Violence flared over the weekend in Afghanistan as the Taliban attacked several coalition positions, including Kandahar Airfield. In a series of tweets, Taliban spokesman Zabihullah seemingly warned of further violence, claiming that the presence of US troops in the country past the previously agreed to May 1 deadline was a "violation in principle."
According to Voice of America, Saturday's attack on Kandahar Airfield did not result in any US casualties or equipment damage. US Forces Afghanistan spokesman Col. Sonny Leggett tweeted that the airfield received "ineffective indirect fire this afternoon; no injury to personnel or damage to equipment."
Last week, Gen. Austin Scott Miller, commander of NATO's Resolute Support Mission and US Forces Afghanistan, warned against an escalation of violence in the country, particularly violence directed at US coalition personnel on the ground.
"A return to violence would be […] senseless and tragic," Miller said in a video. "But make no mistake, we have the military means to respond forcefully to any type of attacks against the coalition, and the military means to support the Afghan Security Forces. That would be a mistake to move in that direction."
Shortly after the attack on the Kandahar airfield, US forces backed up Miller's statement by conducting a "precision strike" on additional rockets aimed at the airfield.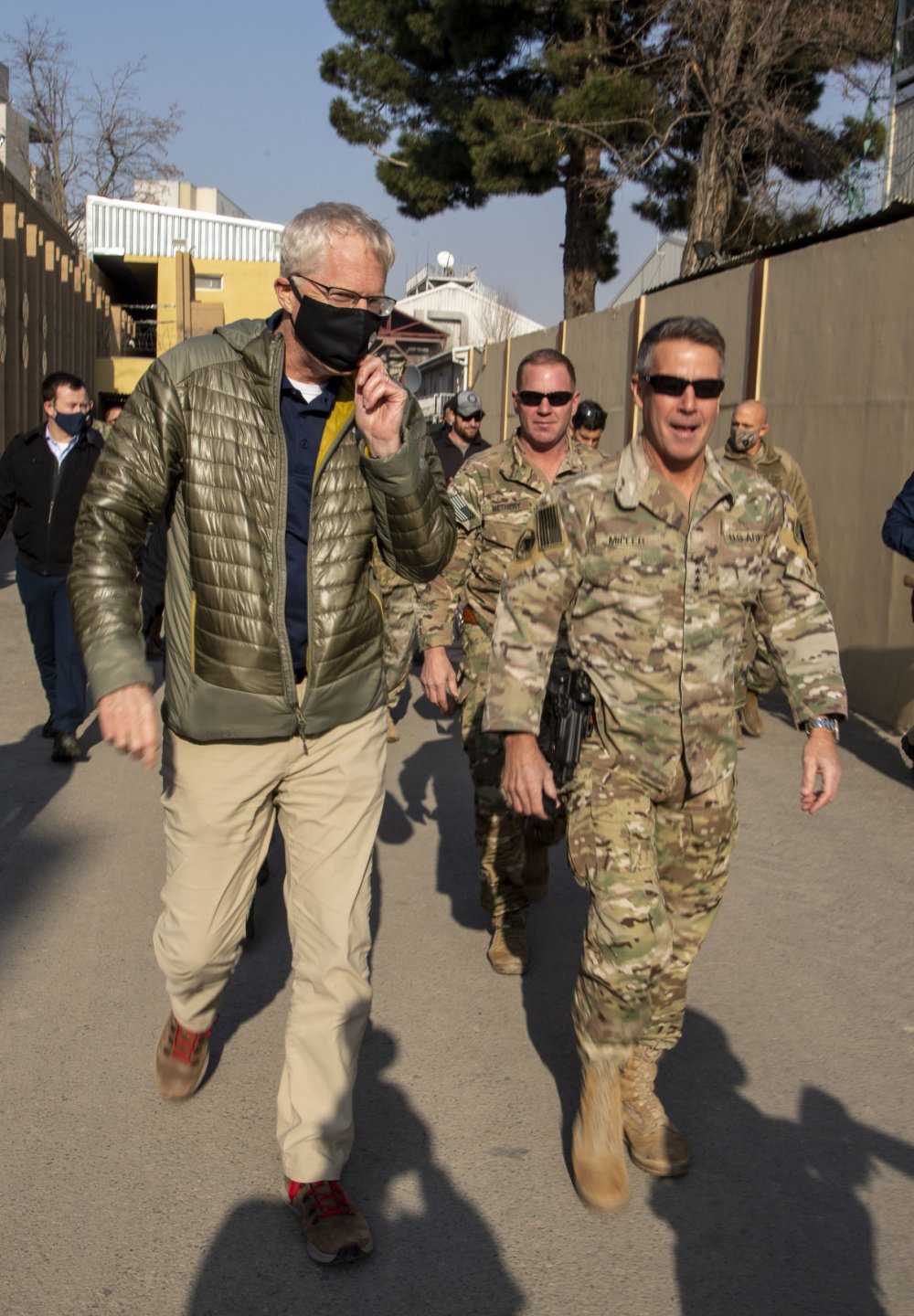 While the attack on Kandahar produced no casualties, the same cannot be said for events across the rest of the country over the weekend.
Beginning on Friday, multiple Afghan government positions across the country came under attack, resulting in a high number of casualties. According to The New York Times, the Taliban detonated a truck bomb Friday outside of a guesthouse in Pul-e-Alam, Logar province, killing at least 27 people. As of Monday, the death toll had risen to at least 30, with more than 100 being wounded, according to Voice of America. While the Taliban has not claimed responsibility for the attack, the Afghan government has blamed the Taliban.
On the same day as the truck-bomb attack, the Taliban attacked and overran an Afghan National Army base in Ghazni province. The Afghan government had stationed troops at the base before the raid, two senior officials from Ghazni province who spoke with Voice of America said.
The pre-dawn assault is estimated to have resulted in the deaths of at least 17 Afghan soldiers. According to Taliban spokesman Zabihullah, the militant group also seized another 25 soldiers and a large amount of equipment.
According to The New Arab, the Afghan government claimed to have killed at least 100 Taliban during the violent weekend, wounding another 52.
Following the series of attacks throughout the country, it remains unclear whether this is the start of a sustained offensive.
"This in principle opens the way for our mujahideen to take appropriate action against the invading forces," Mohammad Naeem, a Taliban spokesman, told Agence France-Presse. He noted that the group was waiting for orders from its leaders dictating future courses of action.
Read Next: 20 Quotes, Tweets and Passages That Defined the Hunt for Bin Laden