The Taliban are advancing across Afghanistan quickly, committing war crimes as they seize control of huge swaths of the country, an Afghan general told Coffee or Die Magazine Friday, Aug. 13.
Lt. Gen. Farid Ahmadi is the former commanding general of the Afghan National Army Special Operations Command and is now assigned to a general ANA role while he recovers from injuries sustained from an IED blast several months ago. Ahmadi said the Taliban were searching for people who had helped the Afghan government.
"War crimes are happening in 10 cities," Ahmadi said. "[Taliban] and affiliated terrorists are going house by house, searching."
Herat, Ghazni, and Kandahar — all major cities in Afghanistan — fell to the Taliban Thursday, Ahmadi said. Several members of the Afghan government and police forces and other officials have been taken captive, and war crimes and human rights violations are rampant throughout the Taliban's newly seized territories.
The US Embassy in Kabul confirmed that multiple civilian, military, police, and provincial leaders had been unlawfully arrested, and it urged the Taliban to release the leaders, according to a Thursday press release from the embassy. The embassy also called reports that the Taliban have executed surrendering Afghan soldiers "deeply disturbing" and said such acts could constitute war crimes.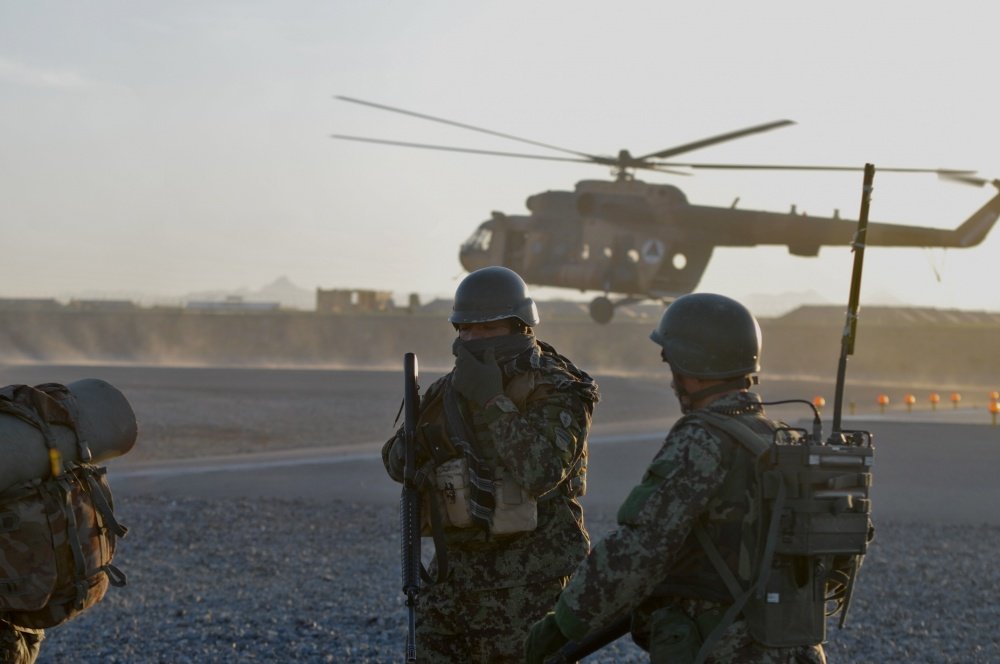 United Nations Secretary-General António Guterres said he was similarly disturbed by "early indications" of the Taliban imposing severe restrictions on human rights, especially targeting women and journalists. Gutteres said reports of Afghan girls and women being ripped away from their communities were horrifying and heartbreaking.
At least 3,000 Marines and soldiers are on their way to assist the evacuation of noncritical embassy personnel as a part of an airlift operation. NPR obtained a State Department memo detailing orders for the evacuation of embassy staff and orders for them to burn documents and computers that contain "sensitive information."
Regarding people evacuating from Afghanistan, Defense Department spokesman John Kirby said during a Friday press conference that capacity "is not [going to] be a problem," and the US will be able to move thousands of people a day. This will include both Americans and Afghans who are approved through the Special Immigrant Visa program, Kirby said.
Coffee or Die is providing continual updates on the current situation in Afghanistan here.
Read Next: US May Relocate Embassy in Afghanistan, Marines Prepared To Use Lethal and Nonlethal Measures in Evacuation