Spy thrillers can be brushed aside if the words written on the pages are too outlandish or unbelievable. Some of the best fiction writers were novelists who happened to be excellent researchers with an eye for attention to detail such as Tom Clancy and Vince Flynn. In the shadowy world of espionage, where tradecraft is employed in dark alleys, hole-in-the-wall restaurants, or embassy cocktail parties, the wherewithal to nail both the nuance and tense emotions of these situations significantly helps if the author has had experience in that life themselves.
John le Carré, Roald Dahl, and Ian Fleming are the most widely known spies, intelligence officers, and commandos turned authors, while Jack Carr is making waves in the modern literary fiction scene. Ted Allbeury's stories were just as prolific as the others, but his writing career began when he was in his 50s, after years dedicated to recruiting agents across two continents, running his own advertising agency, and serving up tunes as a disc jockey for his popular pirate radio station.
Allbeury was born in 1917 in Stockport, a large town located in the historic county of Cheshire. His father was a member of the Black Watch, a legendary British Army unit that the Germans along the Western Front referred to as the "ladies from hell" because of their reputation for wearing kilts during intense fighting in the trenches. After his father was killed in World War I, a few days before the 1918 Armistice, their family moved to Birmingham. It was there that he learned to speak French and German while in school. When he saw an ad in The Times newspaper for "linguists for work with the Army; no possible promotion above lance-corporal," he was quick to apply.
Tall in stature and independent in social gatherings, Allbeury arrived for his interview situated inside the backroom of a barber shop in Trafalgar Square in Central London. A discreet recruiting spot tucked away from outside noise and observant lookouts, Allbeury learned the position was for army military intelligence, and once he accepted the job he assumed the cover as a "labourer," in which he underwent training to serve as an officer with the British Special Operations Executive (SOE). Allbeury parachuted into Nazi Germany and collected intelligence until the Allies invaded. He also used his adept fluency in languages to recruit and turn assets into agents in Germany, Italy, Ethiopia, Somalia, and Sudan.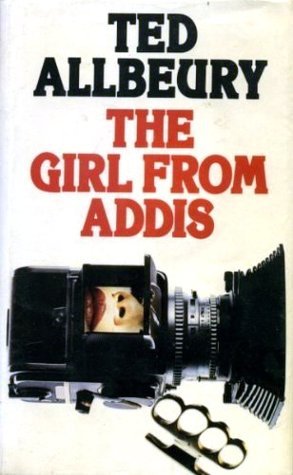 For seven years (1940 to 1947), Allbeury traveled the world adding experiences that he could later fictionalize in his career as a novelist. While he controlled agents who traveled across the border between East and West Germany in post-World War II Europe, the lieutenant colonel had a harrowing brush with a Russian team who had intercepted him. They roughed him up real good, interrogated him inside a farmhouse, and nailed his hand to a kitchen table as a reminder that they may not always be seen, but they are always watching.
Allbeury left espionage to farm for three years before starting a lucrative advertising agency, which later segued into a career in the popular pirate radio movement during the 1960s. While others such as Radio Caroline used cargo schooners to broadcast unlicensed rock 'n' roll and pop music from international waters into millions of music-starved British homes, Allbeury broadcasted King Radio from an old and abandoned wartime seafort complex on the Thames estuary. The disc jockeys from Radio Carolina drew in a younger crowd, while the 48-year-old Allbeury had a 20,000-strong cult-like following of older listeners who frequently wrote him fan mail.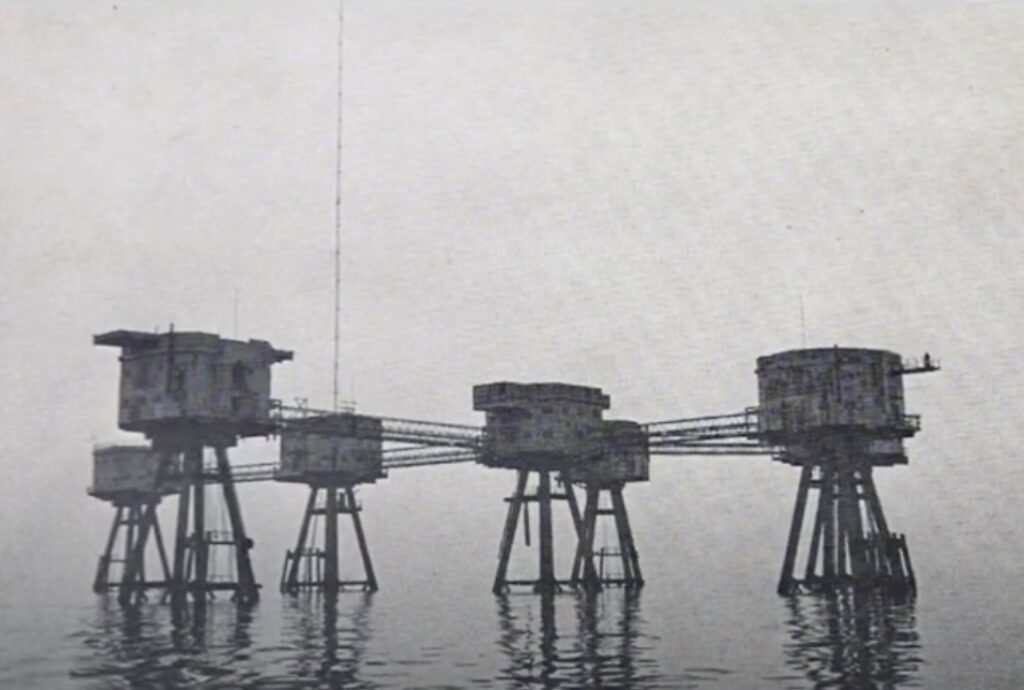 "I reckoned that the pop-audience in this country was over-served if anything," Allbeury told Chris Edwards for the documentary The Radio Forts. "I felt that the middle-of-the-road people had totally been neglected by everybody and that the housewife at home had particularly been neglected and she was what I felt was the natural radio audience."
The name of King Radio was going to be changed to Radio Eve — Women's Magazine of the Air, but he decided against it in favor of Radio 390, which mentioned their wavelength. Allbeury assembled a team of disc jockeys and ran his pirate radio station for two and a half years before retiring in 1967. Allbeury had never considered becoming a writer, much less an author, but after a bout of depression when his daughter was kidnapped by his estranged mother, he put his thoughts down on paper. The cathartic experience of writing about his life as an intelligence officer in occupied Germany landed him his first book deal.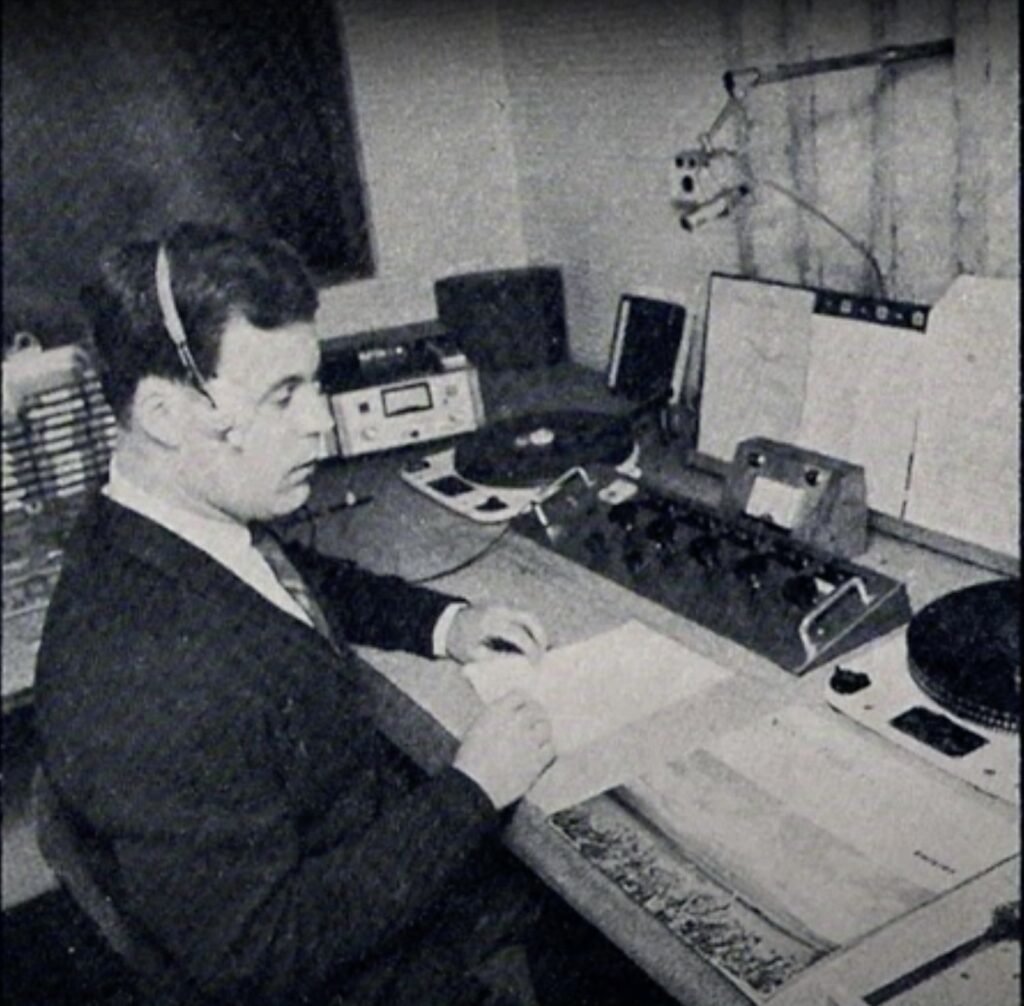 "Since then I've written thirty-one novels, some short stories and a number of radio plays and serials for the BBC," he wrote in the introduction of "Other Kinds of Treason" (1990). "I realised that what I liked writing about most was the people. Their problems and their relationships." The research of his novels used past experiences of war-torn Europe and Africa to build the backgrounds of his characters, and the settings were magnified through the exhaustive study of maps, locations, and geography, which readers found to be astonishingly accurate despite Allbeury having never stepped foot in some particular countries. He's also authored books under the pen names Patrick Kelly and Richard Butler.
"It's obviously never too late to start writing. If I can start from scratch at age fifty-five so can anyone else," he wrote. "I strongly recommend that you write while you still have a full-time job. I did, and this meant writing until two in the morning and all day Saturdays and Sundays. I'm a strong believer that anyone can do anything if they want to do it enough. And it's the last part that is the test. Do you really want to do it enough?"