Every American soldier's journey begins the same way: with 10 grueling weeks of basic training. A new docuseries marks the first time in more than 20 years that the Army has allowed cameras to capture an unfiltered look at the strenuous transformation.
The 10-episode series, aptly titled Ten Weeks, follows five Army recruits from their first day in receiving until they are awarded their berets, officially making them newly minted professional soldiers. Each episode is roughly 10 minutes and is available to stream for free on the Roku Channel.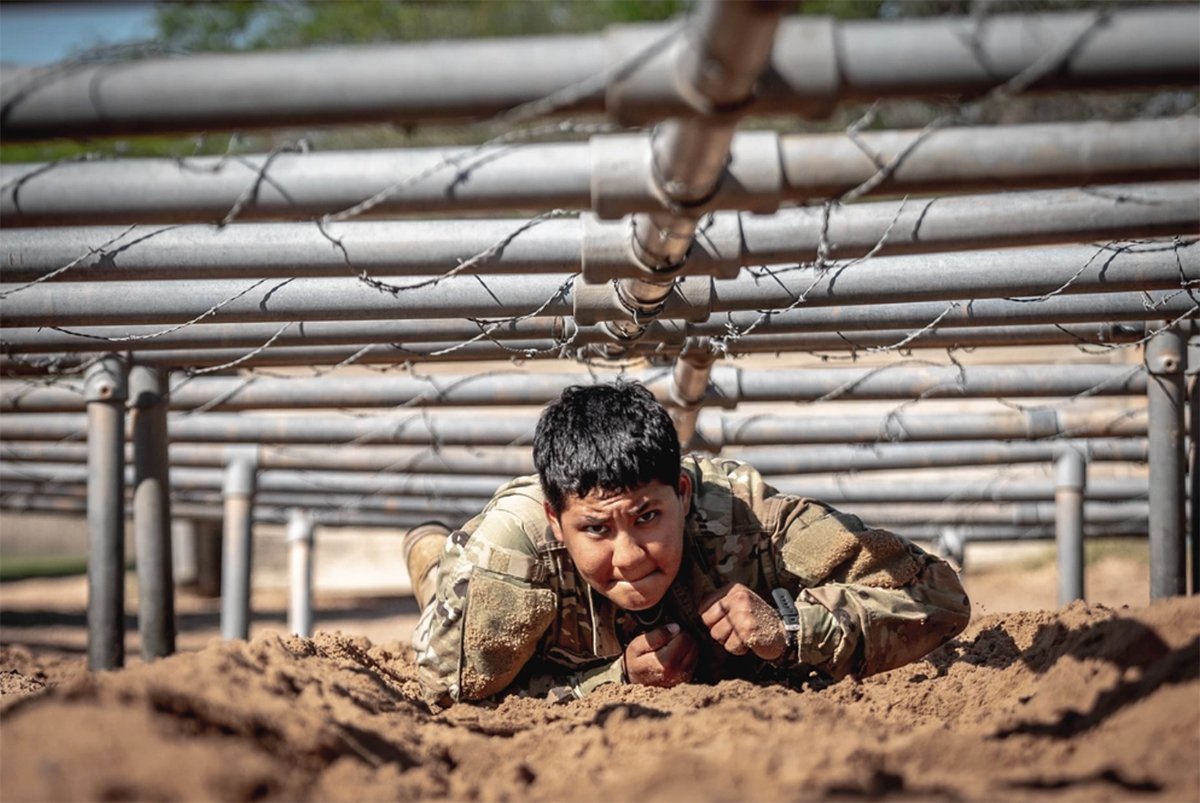 The five aspiring soldiers — each coming from different backgrounds and representing the diverse nature of the US military — struggle with homesickness, the culture shock of life in the Army, and weeks of demanding challenges. The show's executive producer, Vietnam veteran and Medal of Honor recipient Col. Jack Jacobs, is intimately familiar with such challenges.
"Nearly fifty years ago, I found myself in the most intense combat situation any human being could imagine," Jacobs said in a press release. "To survive, all we had was our Army training and the confidence it instilled within us to trust the soldiers serving by our side.
"A lot has changed in that time. But what has remained constant are the core Army values of loyalty, duty, respect, service, honor, courage and integrity that are deeply ingrained in each future soldier during basic training."
Army Basic Combat Training involves 10 weeks of strenuous physical and psychological obstacles designed to turn civilians into effective soldiers, regardless of their military occupational specialties. Since 2018, the grueling training has culminated in a 96-hour event known as "The Forge." In episode nine, Ten Weeks provides the first in-depth look at BCT's new final exercise.
The episode follows the recruits as they take on more than 48 miles of marching and endurance events that conclude with a night infiltration course. The course requires recruits to crawl through barbed wire toward their objective while instructors fire machine guns above them. Recruits are shown slithering through the sand as white-hot tracers zip over their heads in one of the rare instances where dangerous overhead fire is permitted during training.
For recruits, BCT is just the beginning of their service, but it is the foundation upon which the rest of their careers in the Army are built. Ten Weeks is a window into what it takes to join the ranks of the world's most powerful army. The new series, directed by Chris Rowe and produced by Blumhouse Productions and We Are the Mighty, is currently available for streaming.
Read Next: Army Sniper School's 1st Female Graduate Is Montana Guard Soldier