Former U.S. Navy SEAL sniper Jack Carr spent 20 years in Naval Special Warfare. He made his way from a junior officer leading sniper teams in Iraq and Afghanistan to a counterinsurgency platoon commander in the Philippines, and then on to a Special Operations Task Unit Commander in Iraq. Now, he's taking on Hollywood.
On May 5, Amazon Studios announced they landed the rights to Jack Carr's political thriller novel "The Terminal List," the first book in his fictional series about Navy SEAL James Reece. The story kicks off with Reece's entire platoon getting ambushed during his final deployment. He then returns home to find his world falling apart and discovers there are nefarious forces threatening his life and everyone he loves. What follows is a fast-paced conspiracy thriller as Reece goes on a rampage, seeking truth and revenge.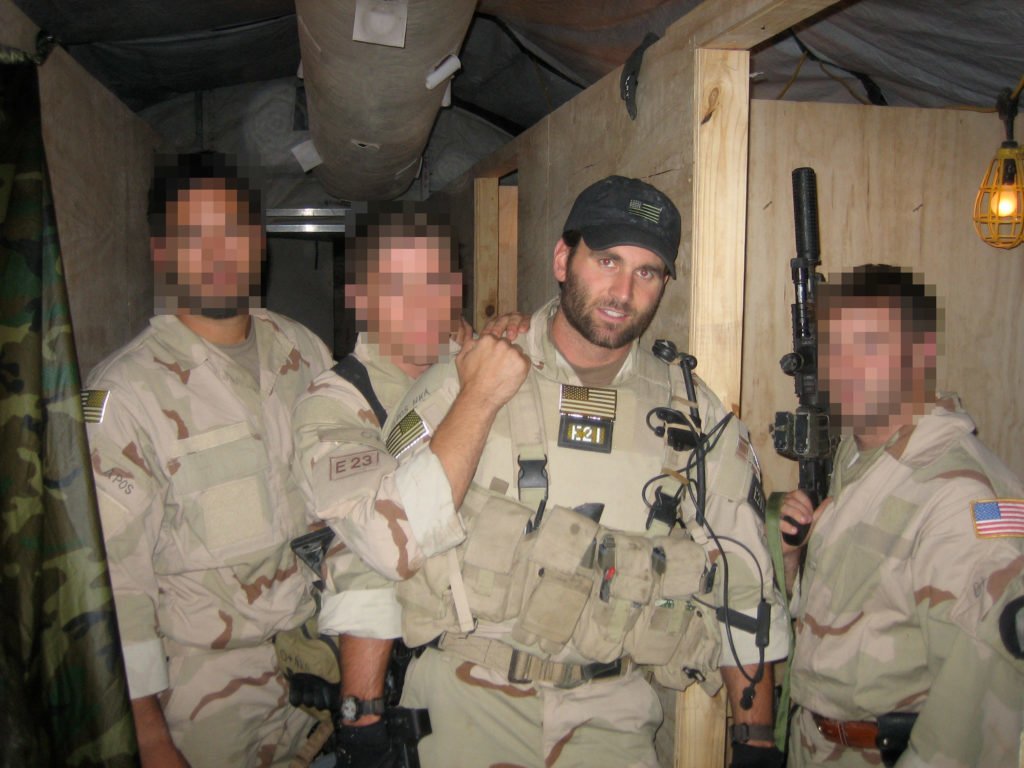 In a press release, Amazon Studios said, "The drama will premiere exclusively on Prime Video in more than 200 countries and territories worldwide. Chris Pratt (Jurassic World) will star in the series and also serve as executive producer through his Indivisible Productions and Antoine Fuqua (The Equalizer, Training Day) will direct and executive produce through Fuqua Films. David DiGilio will write the series and is executive producer."
Amazon also expressed their commitment to veteran involvement in their screen adaptation of the book saying, "The Terminal List production values the life experiences and perspectives that the stories of U.S. military veterans bring to the series, starting with a writing staff where half the writers are either veterans themselves or have veterans in their families. The production looks forward to having veterans and their families as part of multiple aspects of the series."
Coffee or Die recently caught up with Jack Carr to get his take on the Amazon deal.
COD: Amazon picked up your book. How the hell does that feel?
JC: It's crazy! But to tell you the truth, I have been in such a sprint that it hasn't completely sunk in.
COD: How did you celebrate?
JC: Ha! By continuing to work! I am deep into book four, and building a foundation of readers never stops.
COD: How exactly did "The Terminal List" get picked up by Amazon? What was the process leading up to that?
JC: My guess would be that every book adapted to film takes a different path. In my case, well before Chris Pratt was an A-list star, I pictured him starring as my protagonist, Navy SEAL sniper James Reece. He was in "Parks and Rec" and had a small part as a Navy SEAL in the movie "Zero Dark Thirty" about the Bin Laden raid. I knew I needed a likable person to play Reece because he was going to do some very violent things to the people who killed his family and SEAL Troop. Chris seemed like the perfect choice.
I also imagined Antoine Fuqua directing, so it is wild to now have Chris starring and Antoine directing. They are both such fantastic people. Chris optioned "The Terminal List" before it even hit shelves. How it got into his hands is another story. I describe it on the Rogan podcast for those interested in the backstory. This past January I was able to work with the screenwriter / showrunner David Digilio on the pilot episode, and I could not be more pleased with how it turned out. Chris, Antoine, and David then took that script and pitched to different streaming services. Amazon was the winning bidder. Now the writer's room is up and running, working on the rest of the episodes.
COD: How involved, or not, will you be in the series? Or is it more in the hands of "the powers that be" now?
JC: My understanding is that more often than not, the author is not involved because they have too difficult a time separating their novel from the direction it's taken to tell that story visually. I have been a student of books and film my entire life, so separating the two mediums is natural for me. Chris wanted me involved to keep the gritty, visceral, authenticity of the book, so I am advising on the scripts and I am an executive producer on the series.
COD: What happens next? Do you know anything about Amazon's timeline or rollout plan?
JC: I don't ask too many of those types of questions as I just feel fortunate to be involved. I'm a "new guy" in this world and am taking it all in, learning, adapting, and contributing to help make the series the best it can possibly be.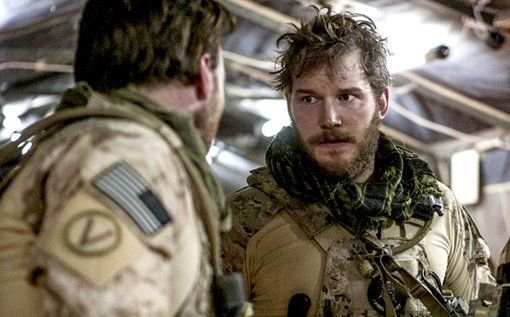 COD: As the deal stands now, is it just for the first novel in the series, "The Terminal List"? Or are there any plans in place for more seasons?
JC: Right now, it is just "The Terminal List." My guess would be that they will see how it does and then make a decision on a next season.
COD: Did you want your novels to eventually be translated to the screen?
JC: Being a child of the '80s, I, of course, imagined them being adapted for film. I think a series with Amazon is the best way to tell this story. It couldn't be in more capable hands.
COD: It's no accident that you have achieved this success. You have truly studied the craft of literature and action storytelling. Can you explain how, how long, and how much you have been training yourself to get to this moment in your career?
JC: I have been training myself for both the profession of arms and the transition into the profession of writing for my entire life. Serving my country in uniform and then writing thrillers were the two callings I felt from a very early age. I listened and answered both.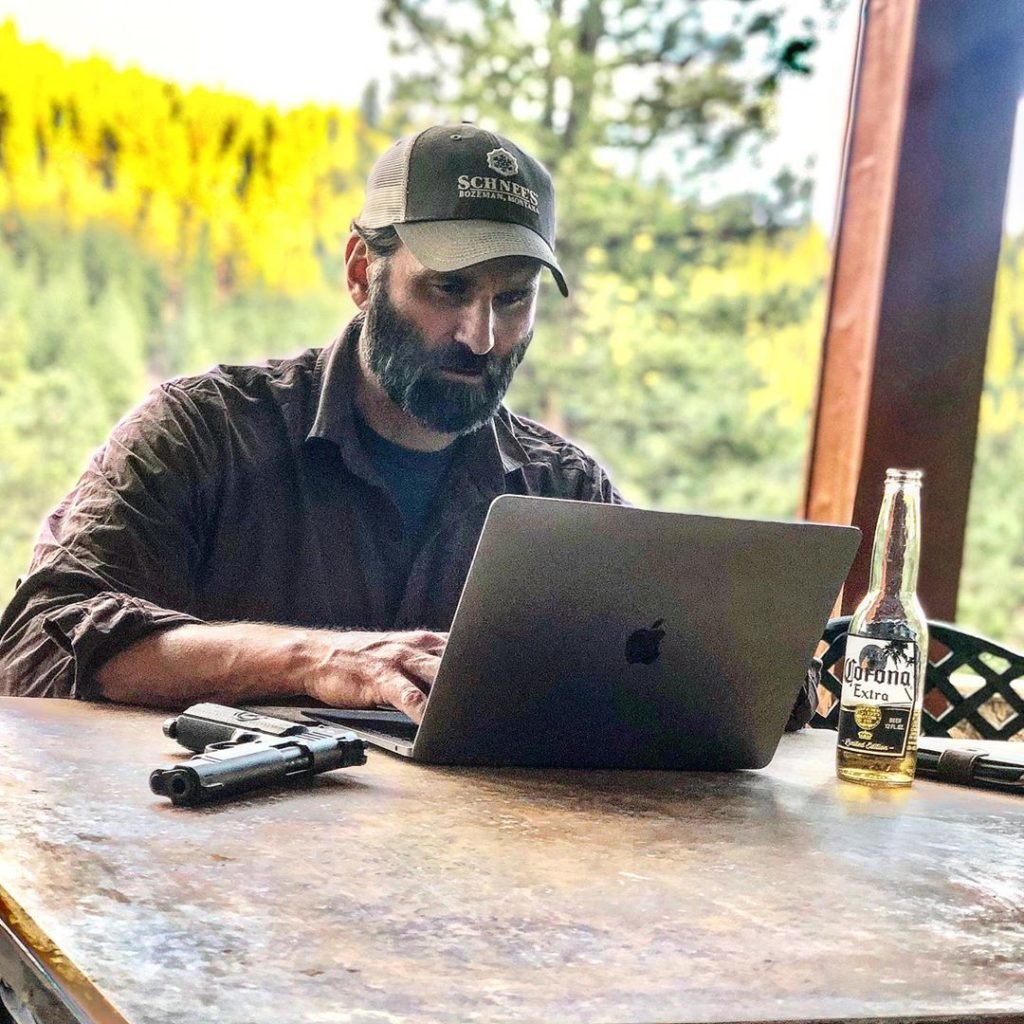 I grew up reading everything by Tom Clancy, David Morrell, Nelson DeMille, Stephen Hunter, A.J. Quinnell, J.C. Pollock, and Marc Olden. Those authors were my early professors in the art of storytelling. I also discovered Joseph Campbell through a series of interviews he did with Bill Moyers in 1988 called "The Power of Myth." I immediately read his seminal work, "The Hero With A Thousand Faces," which describes the similarities of the hero's journey in myths across cultures, something I very deliberately incorporate into my novels.
I have also always been a student of history and warfare, studying terrorism, insurgencies, and counterinsurgencies well before I joined the military. That study continues today. Having a foundation from a lifetime of reading the genre, coupled with the academic study of war, combined with my experiences in Iraq and Afghanistan all came together as I made the decision to transition from the military and follow that next dream of becoming an author.
COD: Anything else you would like to add?
JC: I want to thank everyone who made this venture such a success. "Savage Son" (the third book in the Terminal List series) made the New York Times bestsellers list before the Joe Rogan podcast and before Chris Pratt posted about the novels. It was all a grassroots effort from readers, hunters, shooters, and friends like Black Rifle Coffee. It is sincerely appreciated, and I'll never forget it.