A fiery Tesla crash that made national headlines this week ended up being a learning experience for the fire department called to put it out and creating a little heat for the department's chief.
"Thanks a lot Dad," read a text that The Woodland's Fire Chief Palmer Buck received from his daughter, who is also a Texas firefighter, in Leander. After Buck's crews needed four hours and 30,000 gallons of water to fully contain the Tesla fire, the chief sent a memo to several departments about the experience. Studying the memo became "homework" for firefighters in those departments — which included his daughter.
Chief Buck talked to Coffee or Die Magazine about why the car presented a unique problem and how his crews overcame it.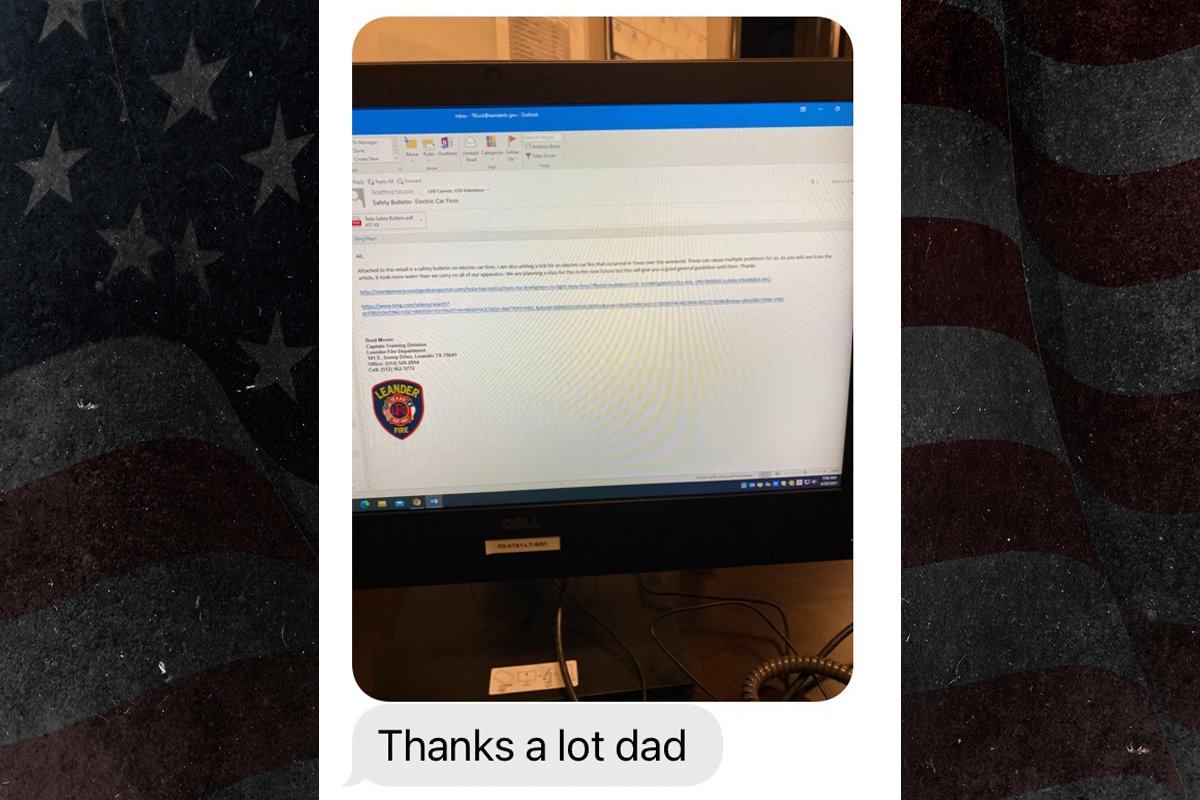 News of the crash, and Buck's memo to colleagues, brought national coverage and sent some Texas fire departments quickly creating training or refreshers on the unique cars, which — like most electric vehicles and hybrids — run on large lithium batteries. Some departments mandated homework, while others are planning to pick up new equipment that will ultimately help firefighters extinguish lithium fires.
The episode began when a 2019 Model S Tesla crashed into a tree Saturday at high speed in The Woodlands township, north of Houston. The vehicle exploded into a fireball, prompting multiple 911 calls.
The cause of the deadly car crash is still under investigation. Multiple reports from other media outlets quoted a Harris County police officer saying it took firefighters four hours to fight the fire. Buck said the damage to the Tesla seen in photos was actually done within the first 10 minutes before firefighters arrived. The four-hour figure, he said, was how long the full investigation went on.
The main fire, Buck said, took about four minutes to extinguish, along with flames that had spread to the trees and foliage around the car. However, a puncture to the car's titanium battery case on the bottom of the Tesla led to the long night.
The puncture caused damage to the interior of the battery cell, leading to what Ken Boyce, the director of energy and power technologies at product-safety testing laboratory UL, referred to as "thermal runaway." Though he hadn't studied the Texas crash, he told Coffee or Die Magazine how it can happen.
"Whatever starts a runaway event, essentially, it starts to heat up the battery and the electrochemistry goes faster, which makes it heat up more," he said. "So you get this self-perpetuating phenomenon. And it typically ends in fire or explosion."
Fires based on a thermal runaway, he said, are notoriously hard to extinguish. They can appear to be out, even cold, but flare back up later. According to a National Transportation Safety Board report, "Safety Risks to Emergency Responders From Lithium-Ion Battery Fires in Electric Vehicles," a Tesla crash in Belgium in 2017 caught first responders by surprise. A fire that appeared to be out and cold flared back up when the vehicle was loaded onto a flatbed truck.
Boyce said the last guidance he had seen was that copious amounts of water can help keep a battery fire under control, not by extinguishing the fire, but by keeping temperatures low to prevent reignition.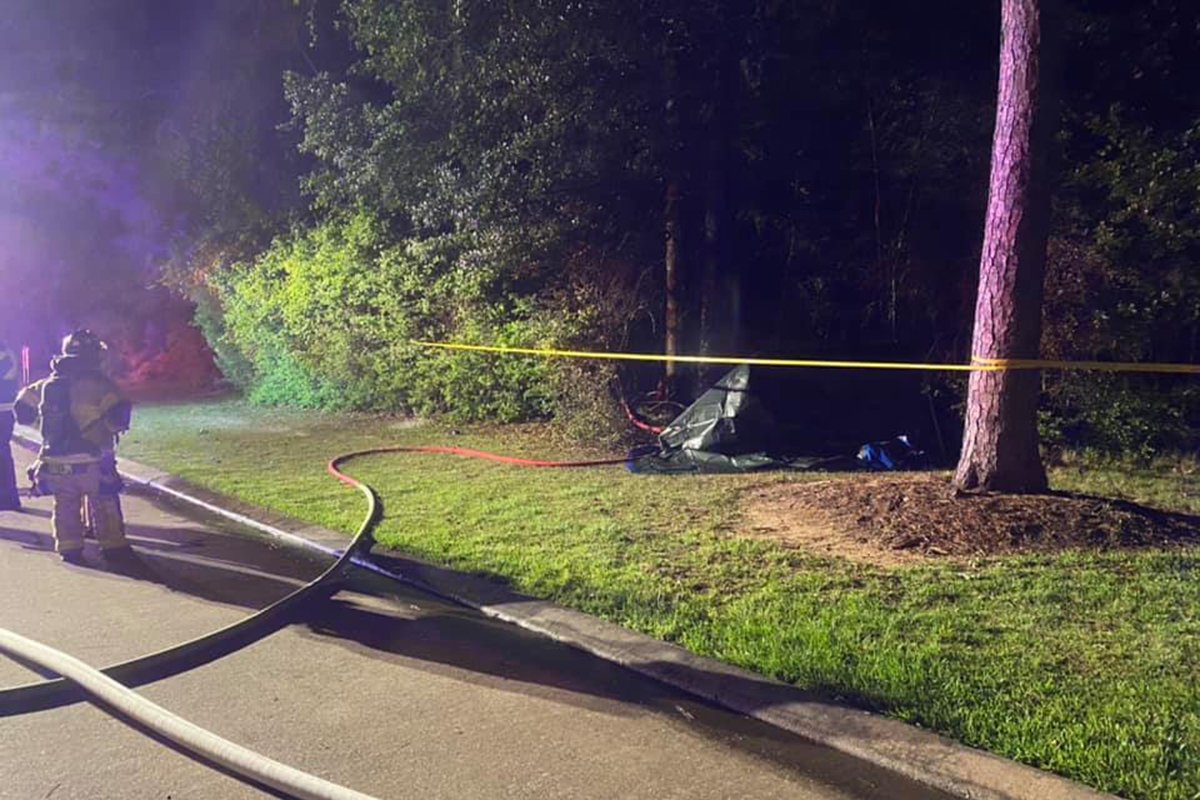 That's what Buck said his crew was doing by using so much water. The Woodlands crews, he said, had prior training and experience with a wide range of lithium battery fires, including from hoverboard chargers and other electric cars that sustained damage to their battery encasements.
In other circumstances, he said, they might have let the batteries burn themselves out. But that wasn't possible with fatalities. Law enforcement investigators and the medical examiner needed to remove bodies from the vehicle and collect evidence. They then were able to hoist the car up enough to place stabilizers underneath and get a larger hose to pour water directly onto the penetrated battery case, eventually canceling out the thermal runaway of the battery cells inside.
Buck said his team even pulled up Tesla's emergency response recommendations for first responders. Boyce said he hoped the crash would encourage firefighters and first responders to read up on the National Fire Protection Association's manuals on lithium-ion batteries.
Even if it means your family has to do some homework.
Update, Noon, April 26: This story has been updated to clarify the name of Ken Boyce's employer and his role there.
Read Next: