The US Customs and Border Protection officer accused of groping a woman's breasts in a Texas airport has been released from federal custody on a $50,000 bond.
On Wednesday, June 16, authorities in Houston detained Christopher Edwards Dowell, 34, of Conroe, and charged him with depriving the female traveler of her civil rights and then trying to cover up his misconduct.
According to a federal grand jury indictment unsealed shortly after Dowell's arrest, he's accused of fondling the unnamed woman in the secondary inspection line at George H.W. Bush Intercontinental Airport on Feb. 10, 2020, and then filing a bogus report about the incident.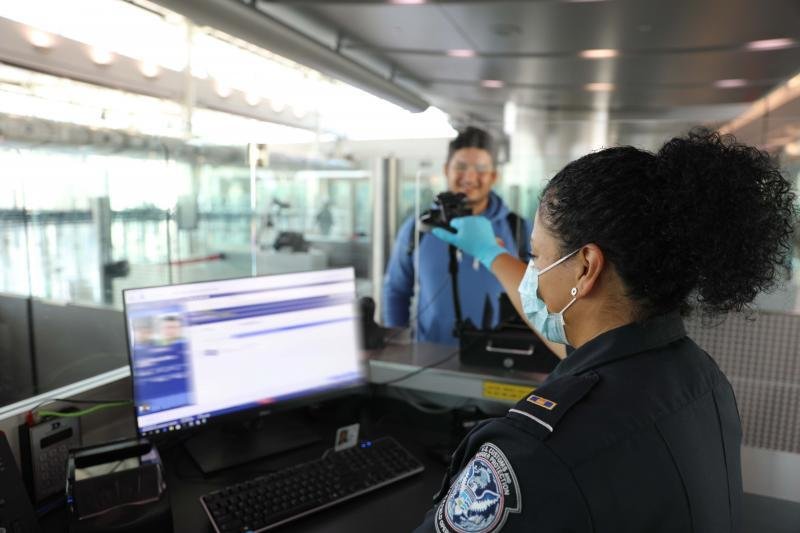 If convicted, he faces up to 20 years behind bars for allegedly falsifying the official record and one year in a federal penitentiary for depriving the woman of her civil rights under the color of law.
Dowell didn't respond to multiple messages from Coffee or Die Magazine. His federal public defender also didn't return a message seeking comment.
Before she released him from custody, US Magistrate Judge Dena Hanovice Palermo ordered Dowell to surrender his passport and firearms and barred him from consuming alcohol.
In late 2020, US Customs and Border Protection and the Houston Airport System launched "Simplified Arrival" at the airport. The program relies on biometric facial comparison technology to automate the manual document checks that are required entering the US from abroad.
The process is intended to reduce the number of passengers forced into secondary inspection lanes.
Read Next: Feds: Deputy US Marshal Illegally Tracked Phones of Texans