A federal judge ruled this week that the United States Air Force is mostly responsible for a former airman's murdering more than two dozen people at a Texas church in 2017 in the deadliest mass shooting in the state's history because it failed to enter his criminal history into a background check database used for gun purchases.
The ruling was in response to a civil suit filed by survivors of the shooting and relatives of the victims.
On Nov. 5, 2017, Devin Kelley opened fire on a Sunday service at First Baptist Church in the small town of Sutherland Springs. Authorities placed the death toll at 26 because one victim was pregnant, according to NPR. As Kelley left the church, he was confronted by a man who lived nearby. The two exchanged gunfire before Kelley took off in a Ford Explorer. The armed resident and another man chased after him, and Kelley died of a self-inflicted gunshot wound after crashing.
Kelley served nearly five years at Holloman Air Force Base in New Mexico before being court-martialed in 2012 for assaulting his wife and stepson. Despite being subject to a bad conduct discharge and a year of confinement, Kelley was able to pass background checks and buy four different guns, including the Model 8500 Ruger AR-556 rifle used in the church shooting.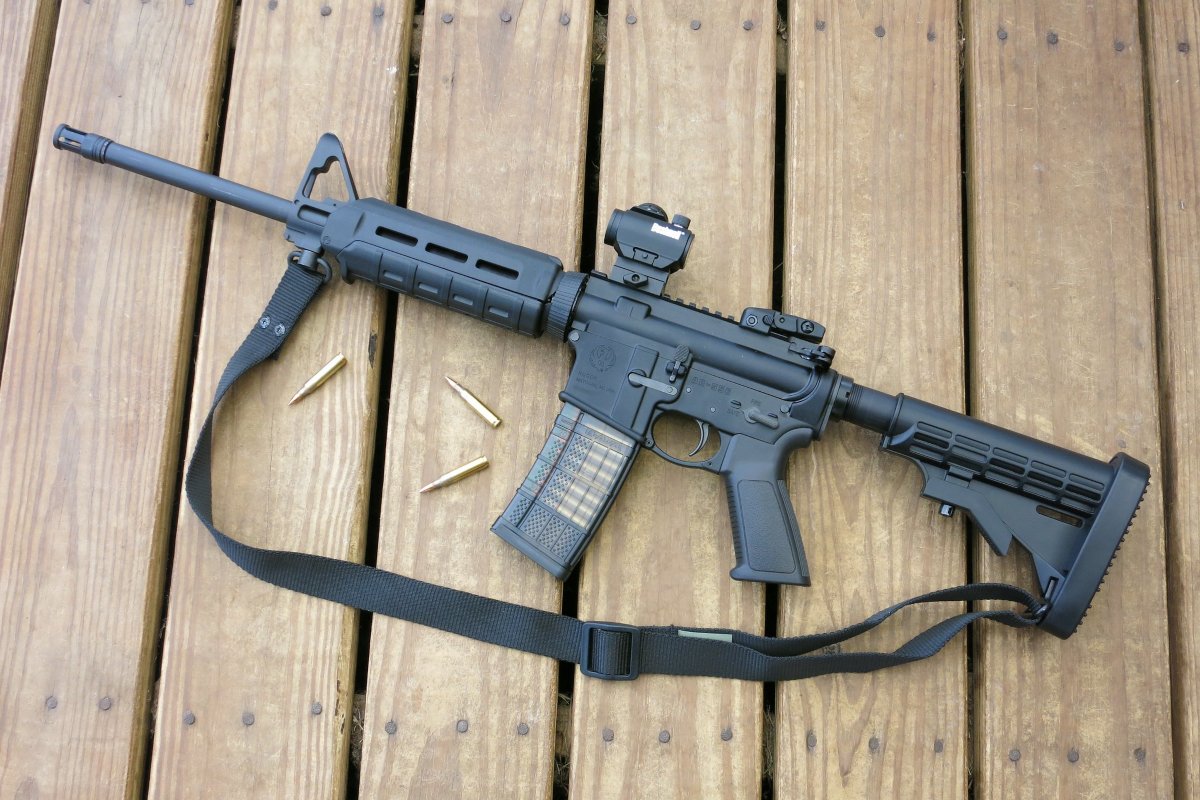 After the shooting, the Air Force admitted it could have prevented Kelley from being allowed to purchase firearms, but Air Force investigators failed four times to fingerprint him and turn the prints over to the FBI, The Associated Press reported.
US District Judge Xavier Rodriguez concluded in his ruling, signed Wednesday, that the Air Force was 60% responsible for the shooting.
"Had the Government done its job and properly reported Kelley's information into the background check system — it is more likely than not that Kelley would have been deterred from carrying out the Church shooting," Rodriguez wrote, according to CNN. "For these reasons, the Government bears significant responsibility for the Plaintiffs' harm."
Rodriguez ordered another trial to determine damages owed to the families, NPR reported.
Last month, the Texas Supreme Court ruled the families and survivors could not sue the store that sold Kelley the rifle used in the shooting because a background check conducted by the store did not show Kelley's charges.
The AP reported on several other instances when Kelley displayed disturbing behavior, including a misdemeanor animal cruelty charge, a 2013 sexual assault investigation in his hometown of New Braunfels that stalled, and a reprimand in 2012 for using a "disparaging word" against a female supervisor. The AP reported that Kelley sent the supervisor this Facebook message four years later: "You should have been put in the ground a long time ago. Better hope I don't ever see you."
Read Next: WATCH: Last Standing Section of Miami Condo Brought Down With Explosives