In the summer of 2018, 12 children from a youth soccer team were stranded deep inside a remote, flooded cave in northern Thailand. As the world watched the horrifying situation unfold, an international group of volunteers scrambled to develop and execute an against-all-odds rescue plan.
Now, the Academy Award-winning filmmakers behind Free Solo have produced what appears to be a detailed accounting of the rescue operation's nerve-wracking drama in a feature-length National Geographic documentary that opens in theaters Oct. 8.
Following soccer practice on June 23, 2018, the Thai children and their assistant coach ventured into Tham Luang cave to explore. Soon after entering the complex series of tunnels, heavy rainfall sealed the entrance, making an unassisted escape impossible. The boys were missing for more than a week before a massive rescue effort involving elite divers from Thailand, England, the United States, Australia, and China was launched.
The undertaking involved more than 100 divers, including Thai Navy SEALs and American airmen of the 353rd Special Operations Group. The team worked together to pull off one of the most harrowing peacetime rescues in modern times.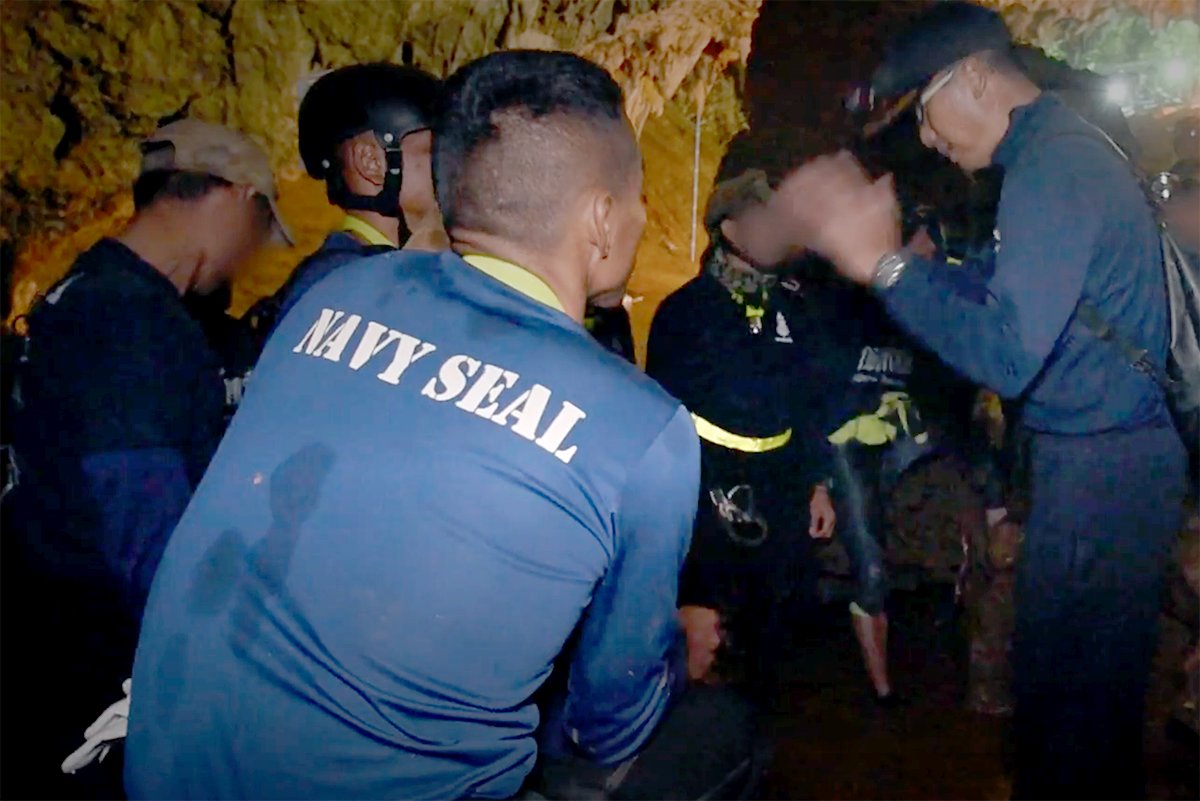 The film is directed by husband-wife filmmaking duo Elizabeth Chai Vasarhelyi and Jimmy Chin, who won the 2019 Academy Award for Best Documentary with their intimate profile of legendary rock climber Alex Honnold and his free solo climb of El Capitan in 2017.
The Rescue opens in theaters Oct. 8.
Read Next: Navy SEALs Aren't Strictly an American Thing — Here Are 3 Other Countries With SEAL Teams