Cat lovers around the world, meet your new hero: a 23-year-old Thai navy sailor named Thatsaphon Saii.
Demonstrating the sort of "grace under pressure" that would have earned him a slow tip of the rum glass and a nod of approval from Ernest Hemingway (a known felinophile), Saii daringly leapt into the Andaman Sea on Tuesday and swam to a capsized, sinking, and burning boat in order to save four stranded cats.
And just in the nick of time.
A vessel from the Royal Thai Navy's Air and Coastal Defence Command Operation Unit 491 had gone to inspect the capsized boat for oil spills following the rescue of its eight human crew members by another ship on Tuesday. By the time the Thai sailors arrived at the floundering boat, located near the island of Koh Adang, only the bow remained suspended over the surface of the sea.
And then, one of the sailors noticed the four felines, which had been inexplicably left behind and were desperately huddled on the capsized ship's rigging. The cats' wide eyes betrayed their fear.
"I used my camera to zoom in to the boat, and I saw one or two cats popping their heads out," Thai Navy Petty Officer 1st Class Wichit Pukdeelon later told journalists.
Enter Saii, our hero, who'd found his "dare-to-be-great situation," as Van Wilder would say. Recognizing that he had only seconds to spare before the boat slipped beneath the waves, the navy sailor lost his shirt, donned a life jacket, and dove in to save the quartet of kitties.
"I immediately took off my shirt and put on a life jacket so I could jump into the sea. The flames were at the back of the boat, but it was starting to sink, so I knew I had to be quick," Saii later explained in a media interview.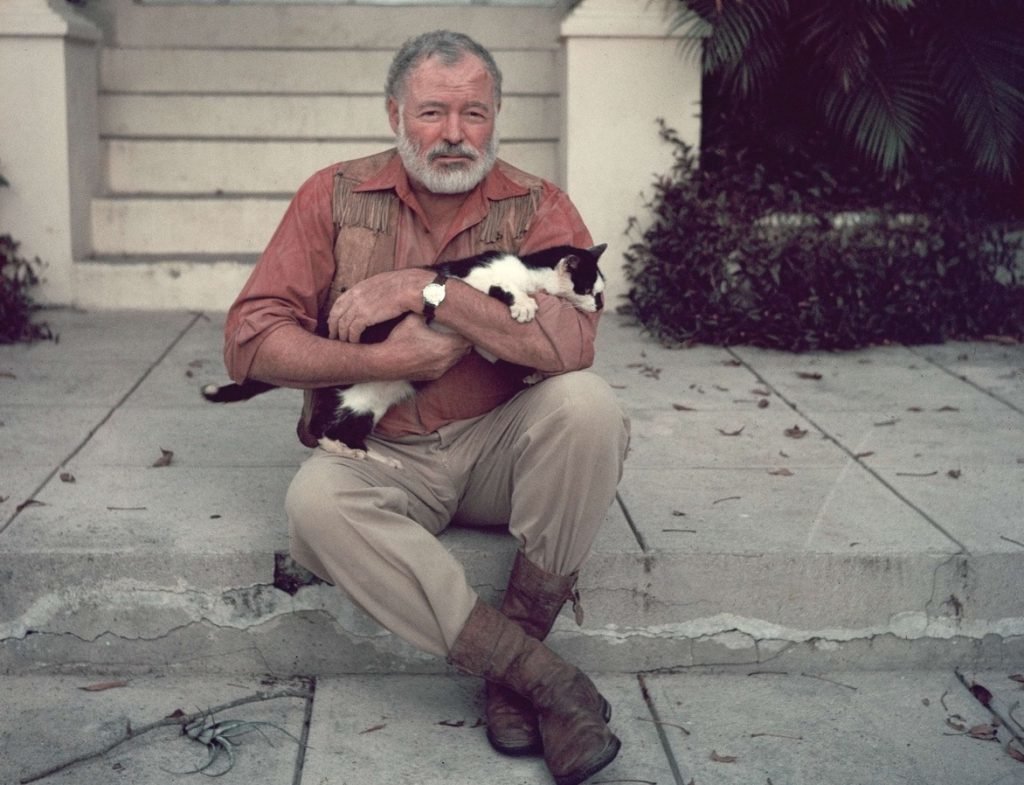 Battling swift currents, the sailor swam about 50 feet to the sinking boat. He reportedly returned with three cats in a rice bag and the fourth perched on his shoulder.
Local officials are still concerned that the sunken boat could leak oil and damage the nearby coral reefs. According to news reports, there are plans to salvage the sunken vessel. As for the four rescued cats, however, this story certainly has a happy ending. Now safely settled on dry land — and out of the rice bag — the cats are in the care of their rescuers at a naval station on the island of Koh Lipe.
"I'm so relieved that we were able to save the kittens," Saii said. "They would have drowned or died of thirst if they went into the sea."
Read Next: