The holiday season is upon us yet again, and whether you're excited by this magical time of year, or you secretly empathize with Scrooge's disdain for it, there is one component all can agree on: the necessity of alcohol.
For this Thanksgiving, we're sharing the boozy beverages we're most grateful. These are perfect for a fall brunch cocktail, an after-dinner nightcap, or as you pretend to work remotely through the holidays (we won't tell).
Pumpkin Coffee Martini
Nothing screams autumn quite like pumpkin-flavored anything and whether you're a 'tis-the-season drinker or you indulge year-round, look no further than the pumpkin coffee martini — a wonderful blend of cold brew coffee, vanilla vodka, coffee liqueur, and our favorite sweater-weather spices of cinnamon and nutmeg.
In fact, it's not the first time we've recommended this fantastic pick. Check out the decadent recipe courtesy of The West in Brooklyn, New York.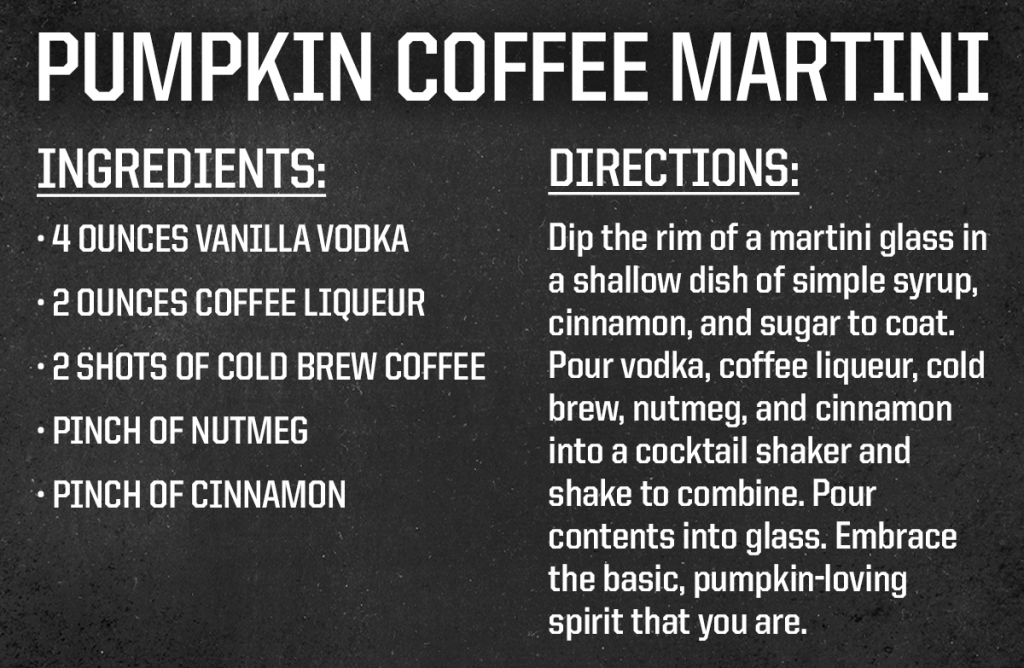 Chocolate Stout Affogato
What do you get when you mix coffee ice cream, a chocolate stout beer, a shot of espresso, and chocolate liqueur? Heaven. The answer is heaven. The exquisite blend of a smooth, aromatic beer coupled with chocolate is pure perfection and makes for an incredible dessert substitute (or midday drink; who are we to judge?).
There are a few variations you can experiment with, such as including eggnog. The type of chocolate stout varies depending on the drinker's preference, but for a simple, classic recipe, we recommend this adaptation, courtesy of Winter Cocktails.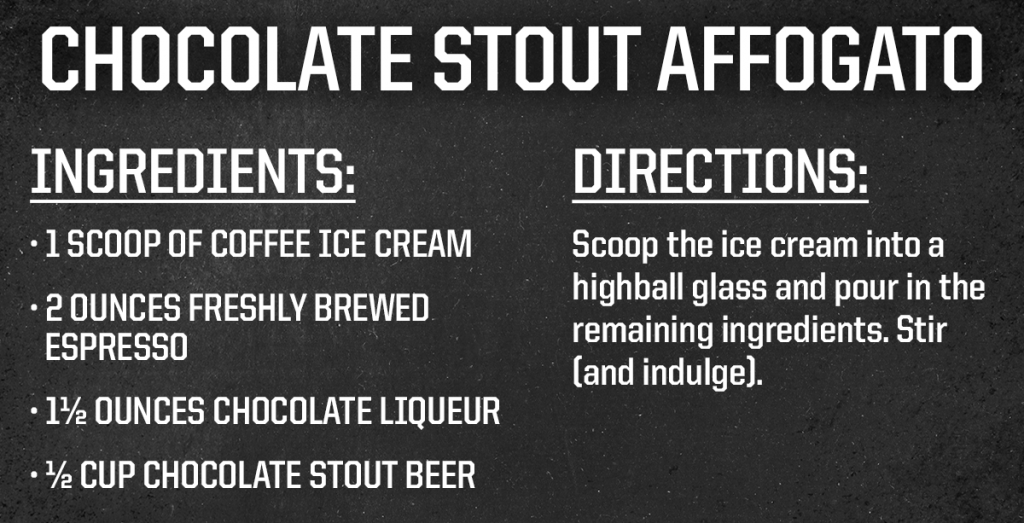 Nutty Russian
The Big Lebowski may have launched a fan favorite with the White Russian, but the Nutty Russian is better suited for those who need a pick-me-up with their cocktail. The Nutty Russian is easily prepared, mixing your choice of vodka, hazelnut liqueur, and (naturally) your favorite coffee liqueur, resulting in a beverage even The Dude would enjoy. Grab your favorite old-fashioned glass and treat yourself with this fall-inspired variation of a beloved classic.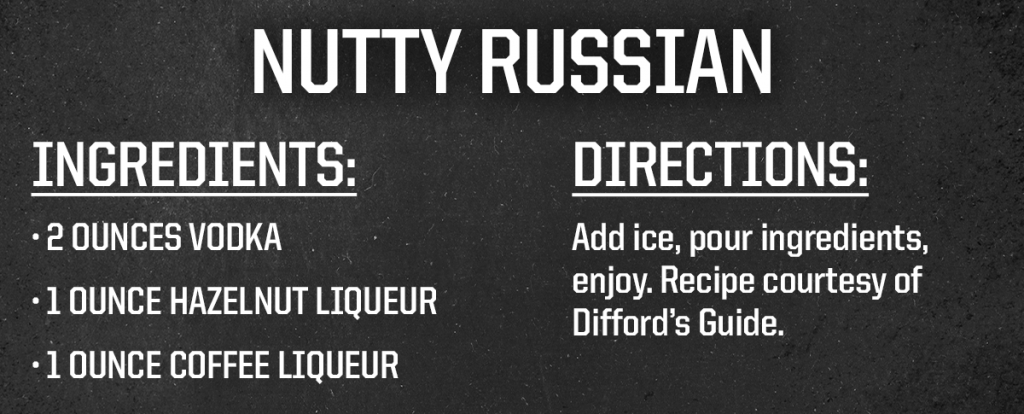 Coffee Nutty Irishman
It may not be St. Patrick's Day, but if you're still looking to get a little nutty but prefer a stronger coffee presence, a Coffee Nutty Irishman may be the drink for you. This version incorporates all the ingredients of the classic with one special add-on: a coffee blend of your choice. The mixture of an Irish cream liqueur, a hazelnut liqueur, and your favorite bean is a great way to start Thanksgiving morning — before the in-laws make their way over. Trust us.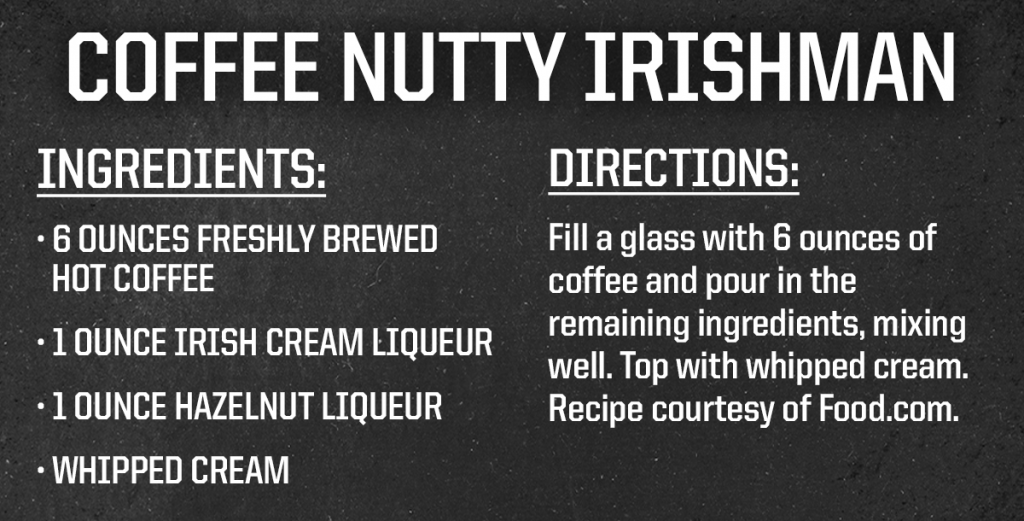 Frozen Mudslide
Just because the warm weather is ending doesn't mean iced cocktails need to. One of our favorite frozen fall beverages is the Frozen Mudslide. It's packed with our favorite liqueurs and one rich and satisfying ingredient to top it off with: chocolate. Similar to the Nutty Russian, this drink is loaded with hazelnut and coffee flavors and is a perfect way to end a long day of family and feasting.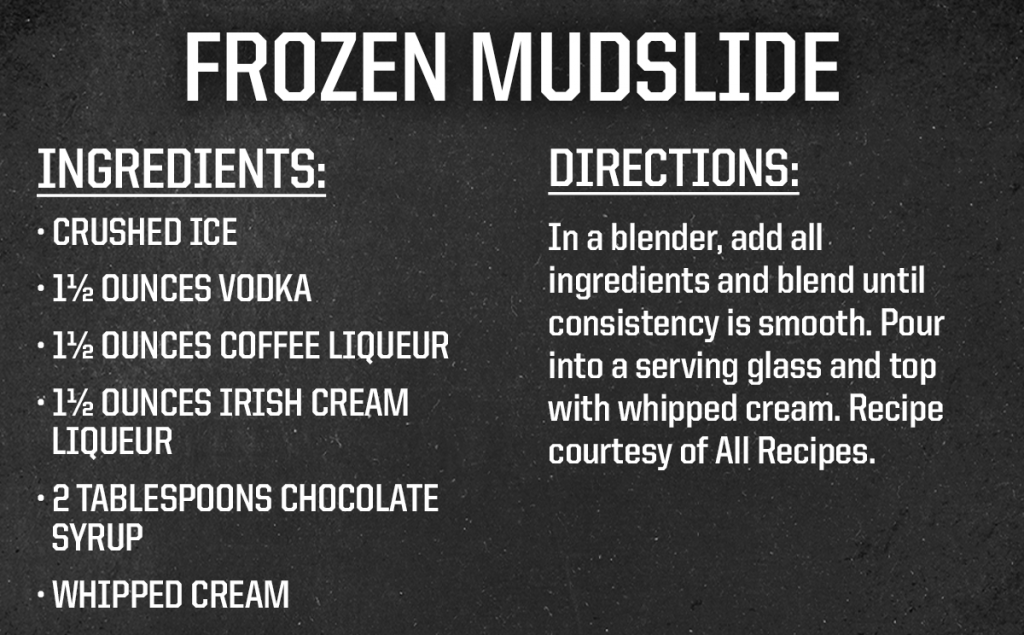 Coffee Old-Fashioned
Through the years, the classic Old-Fashioned has witnessed countless variations, but nothing is quite like the Coffee Old-Fashioned, an adaptation even your traditional grandfather may enjoy. In fact, the classic Old-Fashioned was once used to cure hangovers, and though we don't recommend it medicinally, we do recreationally, and adding a shot of espresso will easily make this cocktail your drink of choice for the holiday season.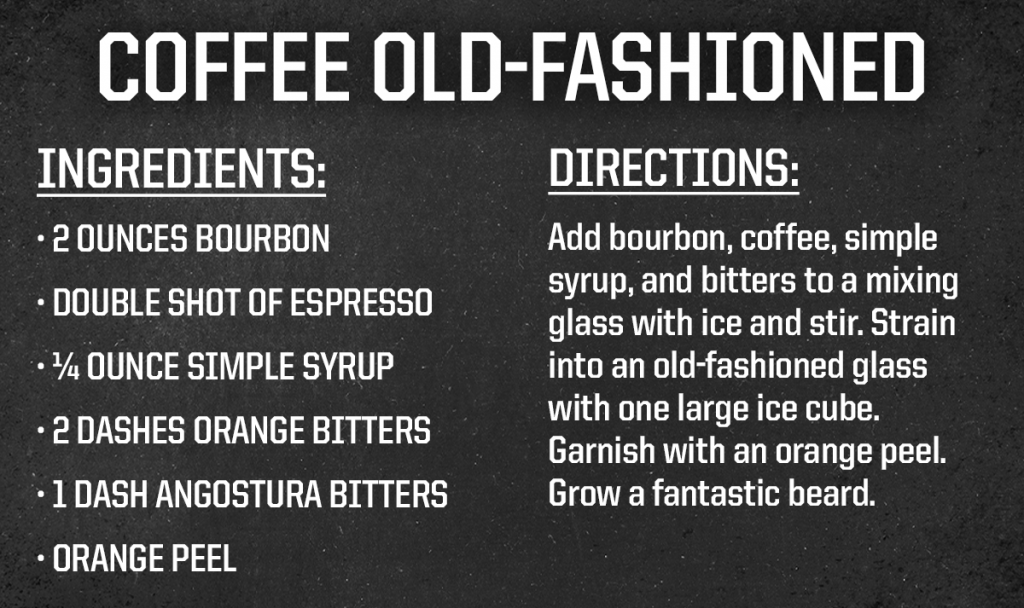 Hot Rum Coffee
Whiskey isn't the only alcohol that pairs nicely with coffee, so if you're looking to add some Caribbean zest to your holiday treat, Hot Rum Coffee may be the ideal beverage for you. Despite sounding as if it originated from Harry Potter's Diagon Alley, this sweet and decadent beverage is a great choice for Thanksgiving dessert — or even paired with it. The subtle sweetness of the rum brings out the coffee bean's flavor, and the aromas of cinnamon and cardamom will make you wish autumn never had to end.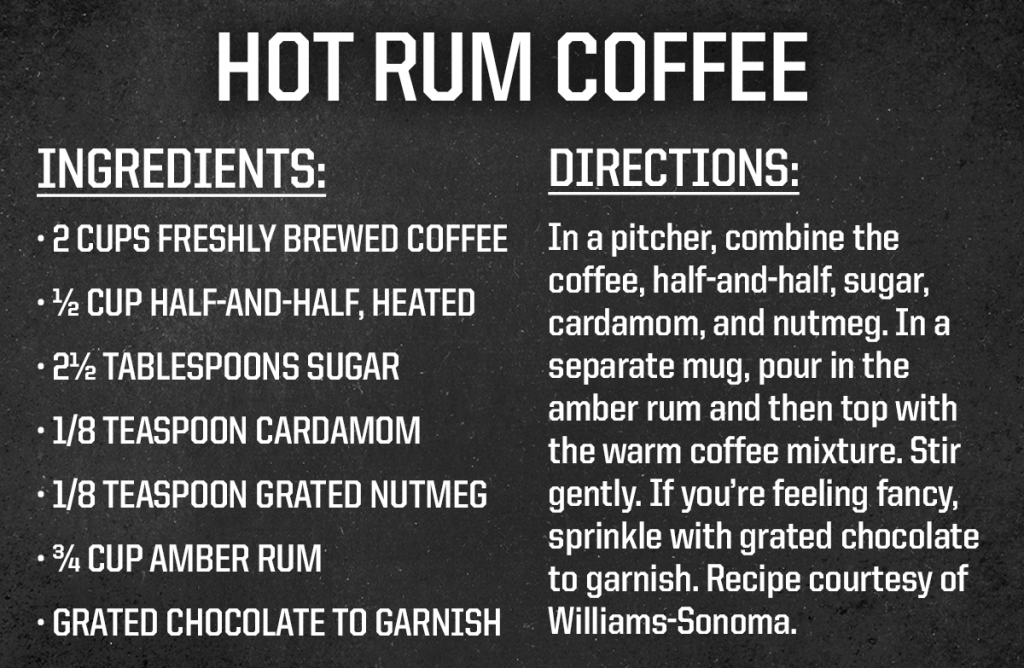 Wake the Dead Tequila Shooter
We're saving the best for the last with the Wake the Dead tequila shooter, a combination of tequila, espresso, coffee liqueur, and a demonic spirit (we assume), so strong that Wake the Dead is the only name that could suffice. If you spent too much time out the night before Thanksgiving and need a pick-me-up, or you're sick and tired of Uncle Tom retelling the same boring story for the third time in a row, Wake the Dead will help bring your will — and hopefully the party — back to life.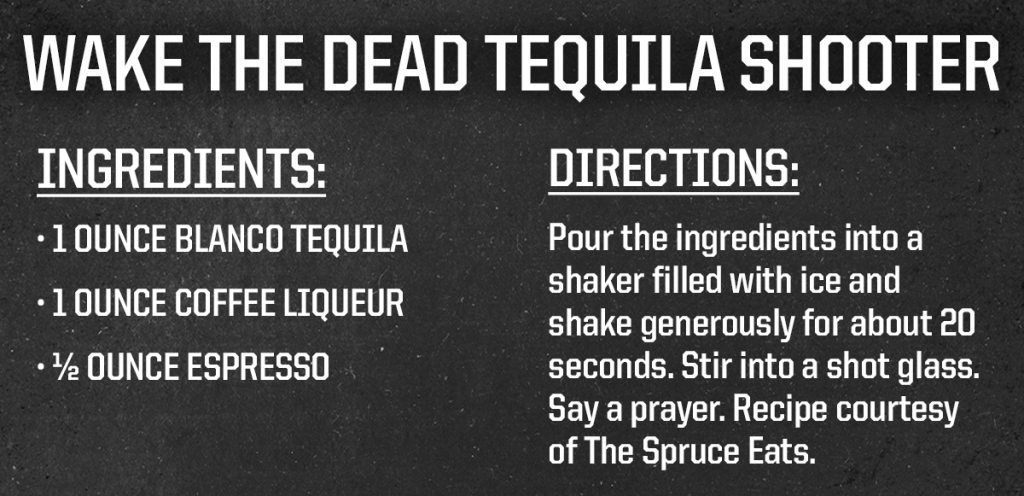 Read Next: Coffee-Flavored Whiskey? Kentucky Coffee Embodies the Cowboy Coffee Spirit