On the eve of D-Day, Sgt. Jake McNiece stood on the runway in full combat gear. The part-Choctaw Indian from Oklahoma had his face covered with war paint and his hair shaved into a mohawk. Twelve more Americans followed suit. The intrepid group included 11 other Native Americans and one Yankee who hadn't bathed since Christmas. They called themselves the "Filthy 13." Their epic legacy later inspired the 1967 Hollywood blockbuster, The Dirty Dozen.
Reputed to be the toughest and meanest group of paratroopers from the 101st Airborne Division's 506th Parachute Infantry Regiment, the Filthy 13 climbed into their C-47 plane. After midnight on June 6, 1944, they parachuted behind German lines ahead of the Normandy invasion.
"As they swung away from the run and started home, several pilots thought they heard a deep roar come rumbling up from the ground — like TNT," Stars and Stripes war correspondent Tom Hoge wrote in an article published by the Seminole County News. "No one knows yet just what happened to the Filthy Thirteen. But all agree on one thing. Pity the poor Nazi who encounters them."
Nearly all of the 19 paratroopers who jumped into France with McNiece were killed in action or captured by German forces. "It was truly a suicide mission," McNiece later recalled to The World in 2002. "I lost most of my men in the first two hours."
Despite the heavy casualties, the surviving Filthy 13 members within the 1st Demolition Section destroyed two bridges, secured a third, and secured their legacy as the most elite soldiers in the airborne community.
"It was a morale booster," McNiece's widow, Martha, recalled, describing the psychological effect of the warrior face paint. "And it not only scared the Germans; it scared the Frenchmen when they landed in France."
McNiece continued to serve throughout World War II and later joined the "pathfinders," another small, tight-knit group of paratroopers who parachuted ahead of others to provide logistical support for the Battle of the Bulge.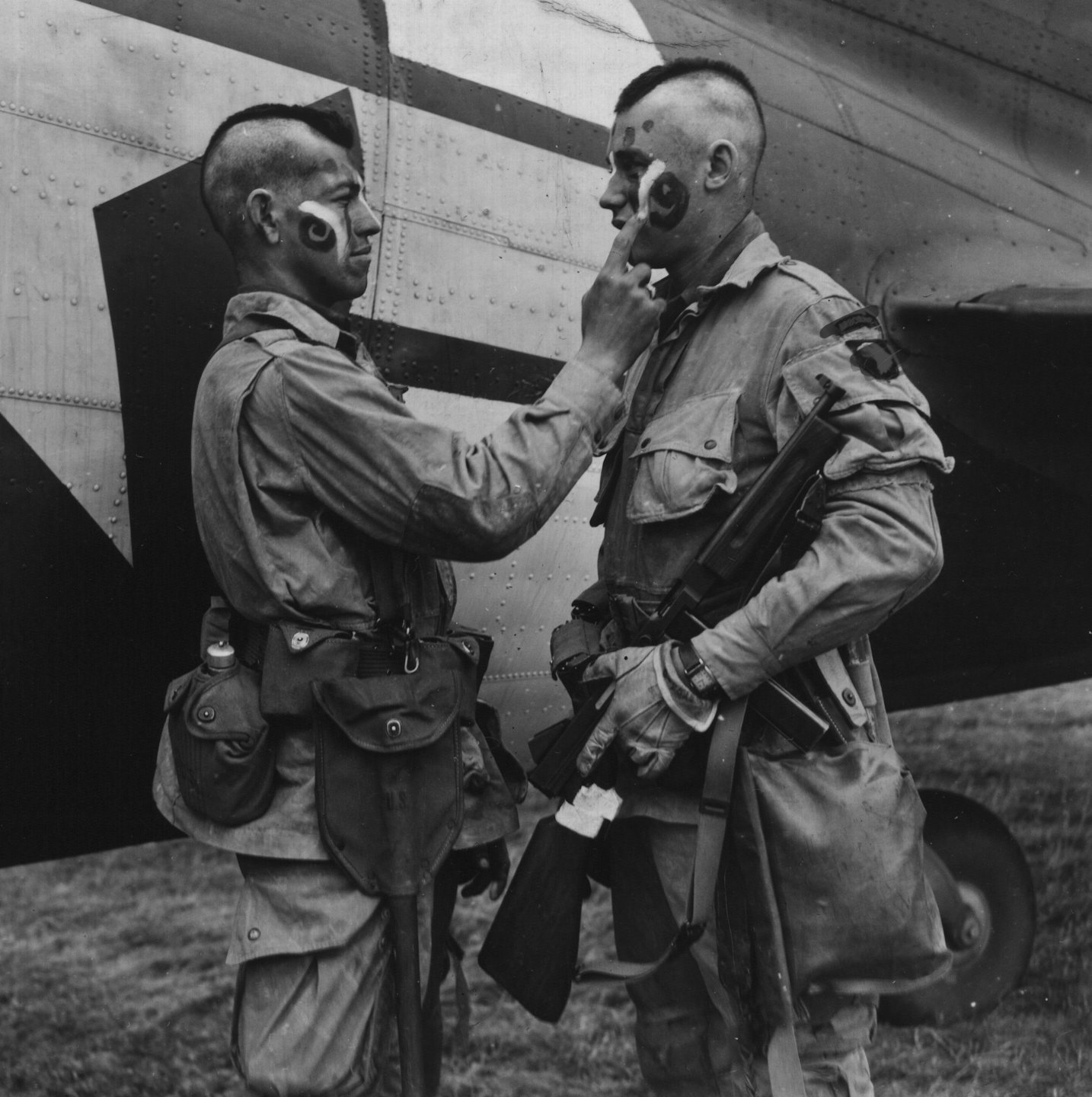 While France recognized McNiece with the nation's highest award for valor, the Legion of Honor medal, it was only presented to him some 70 years after the fact. Hollywood, however, brought his story to the silver screen much earlier with the adaptation of a novel written by E.M. Nathanson.
Unlike in The Dirty Dozen film, the Filthy 13 weren't hardened criminals — they were more akin to petty troublemakers. Before he died in 2013 at the age of 93, McNiece co-authored a memoir to share the real story of his memorable unit.
It was titled: The Filthy 13: From the Dustbowl to Hitler's Eagle's Nest: The 101st Airborne's Most Legendary Squad of Combat Paratroopers.
Read Next: World War II Veteran Vincent Speranza and His Legendary Airborne Beer Story