Luke Ryan knows a thing or two about war and the human condition. Before he started writing professionally, Ryan served in the US Army's elite 75th Ranger Regiment, deploying four times to Afghanistan. With two published poetry collections and an impressive résumé of journalistic writings and other digital creations, the special operations veteran has much to say, and his intimate familiarity with what makes a competent soldier shines through in his action-packed debut novel The First Marauder.
In this first installment of a series about surviving in post-apocalyptic America, Ryan introduces his protagonist, Tyler Ballard. Just 15 when the story begins, Tyler wouldn't be old enough to drive a car before the societal collapse known simply as the Red, but in Ryan's dystopia, young Tyler has to learn to kill to live.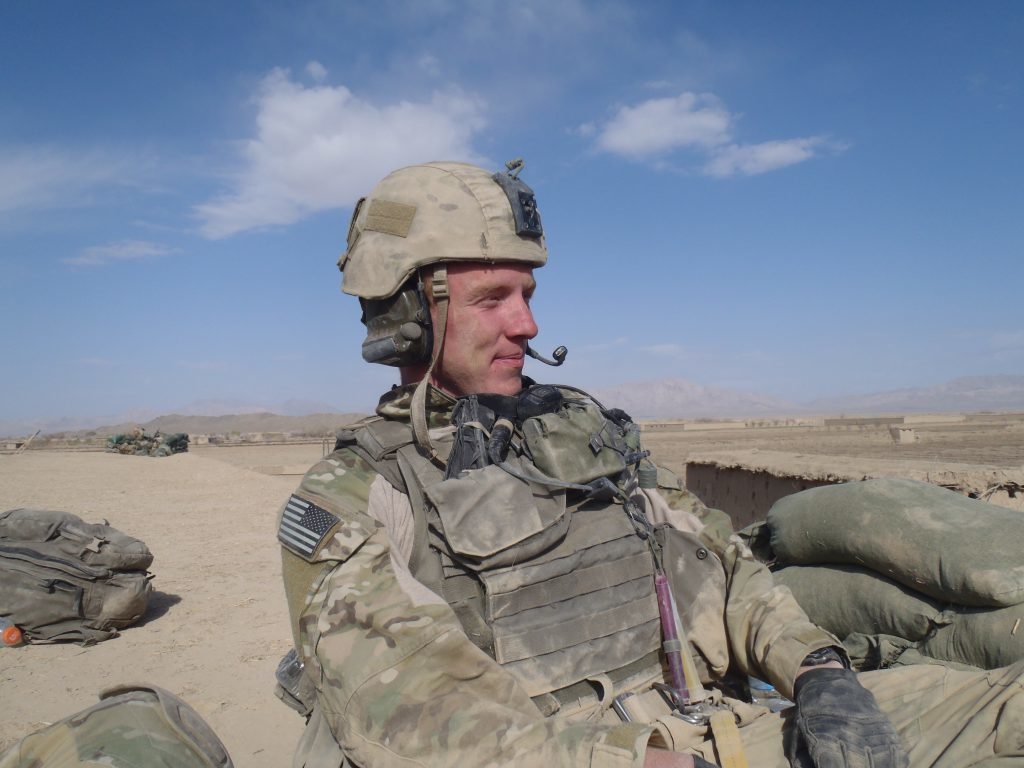 The book follows Tyler as he tries to survive in Florida four years after the Red. When his brother is killed during a firefight over increasingly scarce resources, Tyler joins a local militia. Longing for justice and purpose, he learns the way of the gun but soon finds that post-Red society is not as straightforward as he first believed. Tyler embarks on a personal crusade to discover the disturbing truth behind the desperate fighting. Tyler finds a fatherly mentor in the form of a "marauder" named Miles, who shows him how to survive the chaotic post-Red world. Miles teaches him everything from room-clearing and immediate-action drills to the sinister agenda of the warring politicians.
"When they first met, Tyler thought that Miles was a master at all things tactical, like some kind of ancient ninja or Spartan warrior," Ryan writes in chapter 14. "Now it occurred to him that everything that Miles knew and had practiced was basic — that all the decisions made in combat were basic, and that ninjas and Spartans probably knew that too. The trick wasn't in the ability to master intricate skillsets, it was the ability to master countless simple tasks and to execute them in a matter of seconds."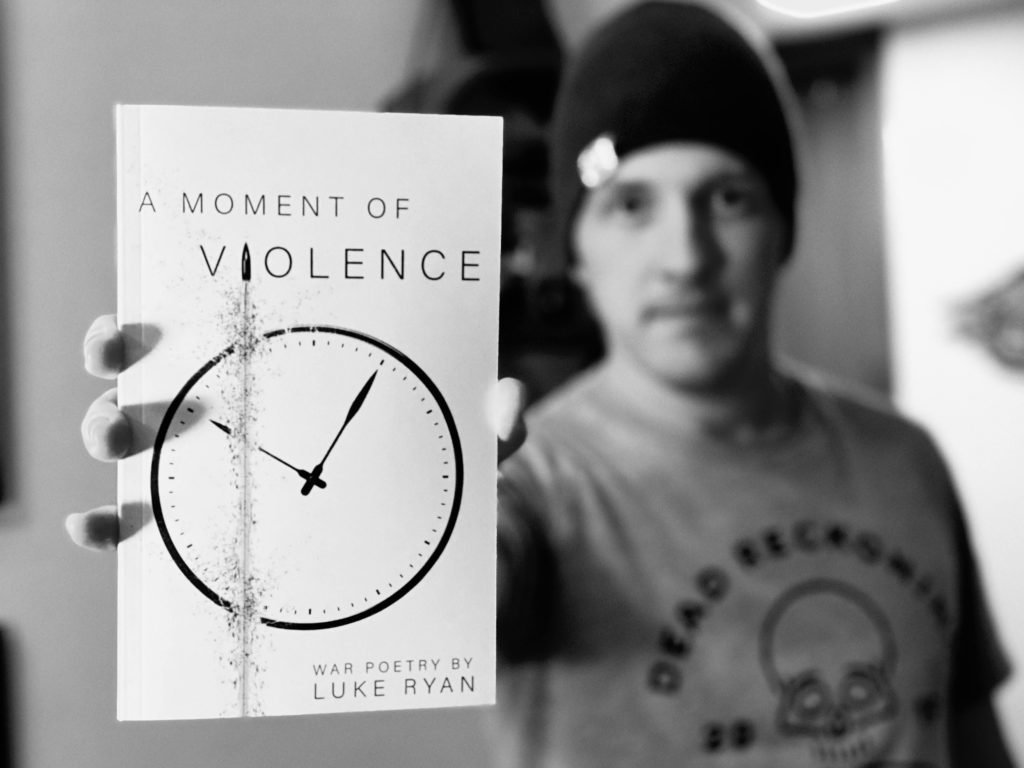 Ryan's authentic descriptions of firefights and violence are born of experience, but they don't consume the novel in the same way they do other popular series. Ryan isn't just describing gun porn under the facade of a novel. Instead, The First Marauder has a plot driven by emotion. Whether through Tyler's despair from the loss of his brother or his mentorship by the fatherly Miles, it's Tyler's relationships — and all the hope, grief, and loss that comes with them — that drive the story. Ryan's foundation in poetry is obvious in his prose style, which manages to be both minimalist and lyrical at times, propelling the story forward at the sentence level and making us eagerly turn the page in search of the next adrenaline-inducing gunfight or a touching moment with his Yoda-like mentor.
The climax succeeds in ratcheting up the excitement to a level that's surprising for a book with nearly nonstop action from start to finish. The gunfights are never predictable, and the outcome is always uncertain. But for all its nail-biting action, the novel works best when shining a light on Tyler's most important attribute: endurance. Tyler is constantly beaten down by the unavoidable forces of poor luck and tragedy, yet he perseveres. He's a suitable stand-in for the common soldier — the man in the mud. Tyler doesn't succeed because he's a naturally gifted fighter or the best-trained marksman. He succeeds by his willingness to endure, a trait Ryan no doubt cultivated as a member of the 75th Ranger Regiment.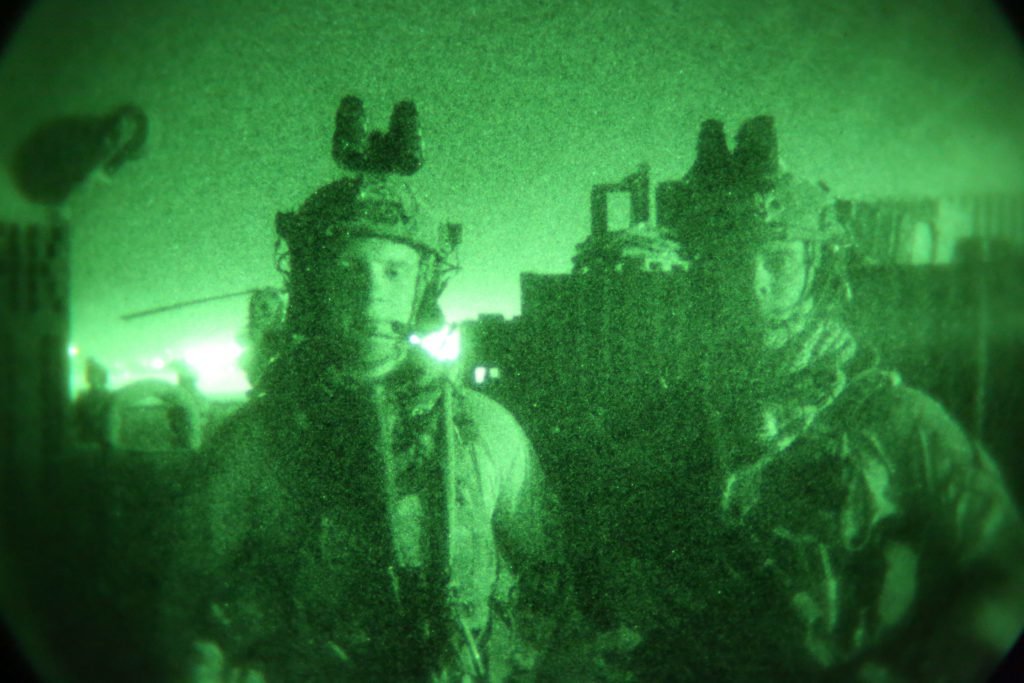 "Up, up, and up. Tyler stumbled several times, and he hoisted himself up by grasping bunches of leaves or low branches," Ryan writes. "He felt no jolts of frustration as it happened; he simply rose back up and carried on. Up, up, and up again."
Post-Red America is a place where chaos reigns, and those willing to resort to violence have the upper hand on everyone else. Despite this being a world where tragedy is the new normal, Tyler's resolute determination leads to a feeling of hope that pervades the story. While there's no such thing as a happy ending post-Red, The First Marauder leaves a sense of optimism that whatever Tyler faces next, he will find a way to endure.
---
This article first appeared in the Fall 2021 edition of Coffee or Die's print magazine as "Endurance at the End of the World."
Read Next: 'Alone at Dawn' Author Hopes New Book Will Save Lives