Grit. I need it. You need it. We all need it.
Several years after Angela Duckworth's book Grit became a bestseller comes another book on the topic. Author Shannon Huffman Polson has a list of "firsts" under her belt. At age 19, she was the youngest woman to climb Denali, and in the late 1990s, she was one of the Army's first female attack helicopter pilots. Today, as the founder of The Grit Institute, she writes and frequently speaks on topics related to resilience and leadership.
Polson has grit. Her new book is a compilation of hard-earned wisdom from her career and the careers of some of the most accomplished and trailblazing military women.
In the introduction, Polson stakes her position on grit, which comes from a proactive, decisive worldview that doesn't wait around for situations or institutions to change. Polson writes, "After the popularity of Duckworth's book Grit […] there was a backlash. Why are we focused on grit when the focus should be on changing the system that requires this kind of exceptional tenacity from its minority members? We must indeed work toward changing that reality, and yet the truth is that the world needs the best all of us have to offer right now."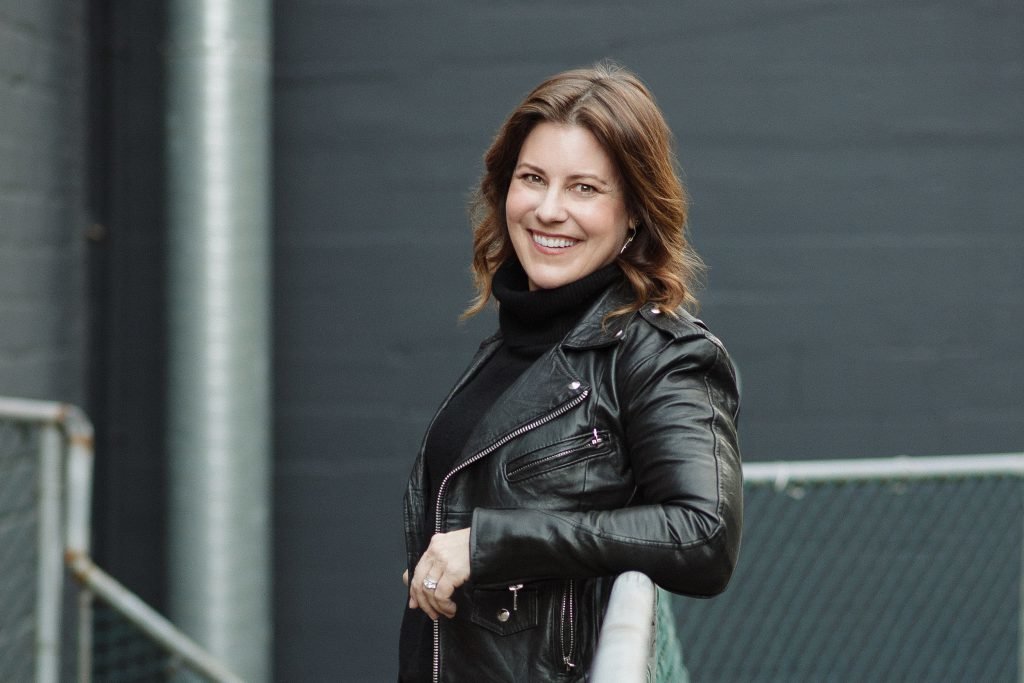 The Grit Factor is not a book about changing the system. This book is about being the change you wish to see and leading by example.
Polson approaches grit as a skill. Against the backdrop of her career successes and challenges, she highlights her lessons learned in a pragmatic, three-part structure inviting the reader to plot a course for grit by committing, learning, and launching on that course. Each chapter provides a road map of sorts highlighting action steps, complete with self-exploration exercises and prompts at the end.
On the journey to grit, Polson walks the reader through defining a narrative and core purpose for herself. The emphasis on knowing one's story is profound and goes beyond the biographical details that first come to mind. As a writer of fiction and nonfiction, Polson understands the power of narrative and uses her understanding to convey a truth: sometimes the world imposes a narrative that works against us, not for us. Polson makes a case for reframing the narrative to something supportive of one's core purpose.
As a leadership book, The Grit Factor discusses mentorship and relationships in a refreshing and pragmatic way. The issue of finding a mentor is tricky for minorities in any organization. In the military, the unfortunate phenomenon exists in which women feel compelled toward acceptance as "one of the guys." Polson addresses this reality head-on, offering a nuanced framework that women entering the military would be wise to consider.
Polson uses a visual of concentric circles that illustrate where people might fit within a person's sphere. She writes, "Drawing a circle means that some people are in, and others are out. The challenge of developing community requires careful choices, and yet some women leaders have a hard time overcoming the idea that they don't have to please everyone." She quotes naval aviator Karen Brasch who says that "Respect is more important than being liked."
Polson's lessons, thoughtfully crafted in this book, can serve all readers but are particularly salient for anyone who finds themselves the token minority in a competitive environment. The interviews and lessons learned from female military leaders have a palpable, consistent theme: Every one of them had additional obstacles placed in front of them based on gender — many experienced outright harassment and bullying.
Read Next: Meet the Air Force Veteran Dedicated to Telling the Stories of Military Women Like Her
Polson writes, "Everyone who encounters a hostile work environment inevitably comes to a point where she has to ask herself if it is worth it to continue. Does it make sense to spend so much energy on combating environments where leadership does not support your efforts or at least does not take steps to counter the forces that are buffeting you, or where team members themselves are toxic?"
The last chapter, titled "Above All, Be Adaptable," is a perfect ending to underscore the ever-changing cultural attitudes toward women vying for leadership roles both in and outside the military. She quotes organizational psychologist Nick Tasler, writing, "The adaptive leaders chose to view all changes, whether wanted or unwanted, as an expected part of the human experience, rather than a tragic anomaly that victimizes unlucky people." Polson makes the point that creativity, perseverance, and grit in the face of overwhelming odds are what it takes to move forward, and never give up.
Polson has done military women a great service in writing this book. Ultimately, the stories and lessons compiled serve to encourage women in the military to be themselves. It sounds simple. It's a refreshing, encouraging message with the power to unleash potential up and down the military ranks. Because the world needs the best everyone has to offer right now.
---
The Grit Factor: Courage, Resilience, and Leadership in the Most Male-Dominated Organization in the World by Shannon Huffman Polson, Harvard Business Review, 223 pages, $28