Most cultures throughout history have had their own special breed of warriors. The samurai, the Roman legionaries, and the Spartans all stand among the greatest bands of fighters to ever master a weapon. Alongside such legendary death dealers are the Viking berserkers: a special sect of Norse warriors who were said to enter a trancelike state before going into battle. Their intoxicated mental state allowed them to literally go berserk and fight without fear. The Northman — a new movie written and directed by Robert Eggers — appears to give the historically brutal warriors their long-overdue stage on the silver screen.
A new trailer for The Northman reveals an epic revenge thriller set in Scandinavia during the Viking Age. Alexander Skarsgård plays the titular role of the northman Amleth: a Viking prince who embarks on a quest for vengeance. The medieval character of Amleth is considered the direct inspiration for Shakespeare's Hamlet, though it's not clear if Eggers' interpretation will strictly adhere to the historical tale.
The two-and-a-half-minute trailer is filled with beautiful shots of Scandinavia juxtaposed with jarring medieval violence. While the word berserker literally means "bear-shirt," for the warriors' iconic hooded bearskin clothing, Skarsgård dons wolfskin — the clothing of an elite group of berserkers in Norse mythology known as Úlfhéðnar.
The film stars Skarsgård — who hails from the wintry corner of Europe where the story takes place — as well as Ethan Hawke, Nicole Kidman, Willem Dafoe, Björk, and Anya Taylor-Joy. Actors Ralph Ineson and Kate Dickie also join Taylor-Joy and Eggers again after working together on The Witch.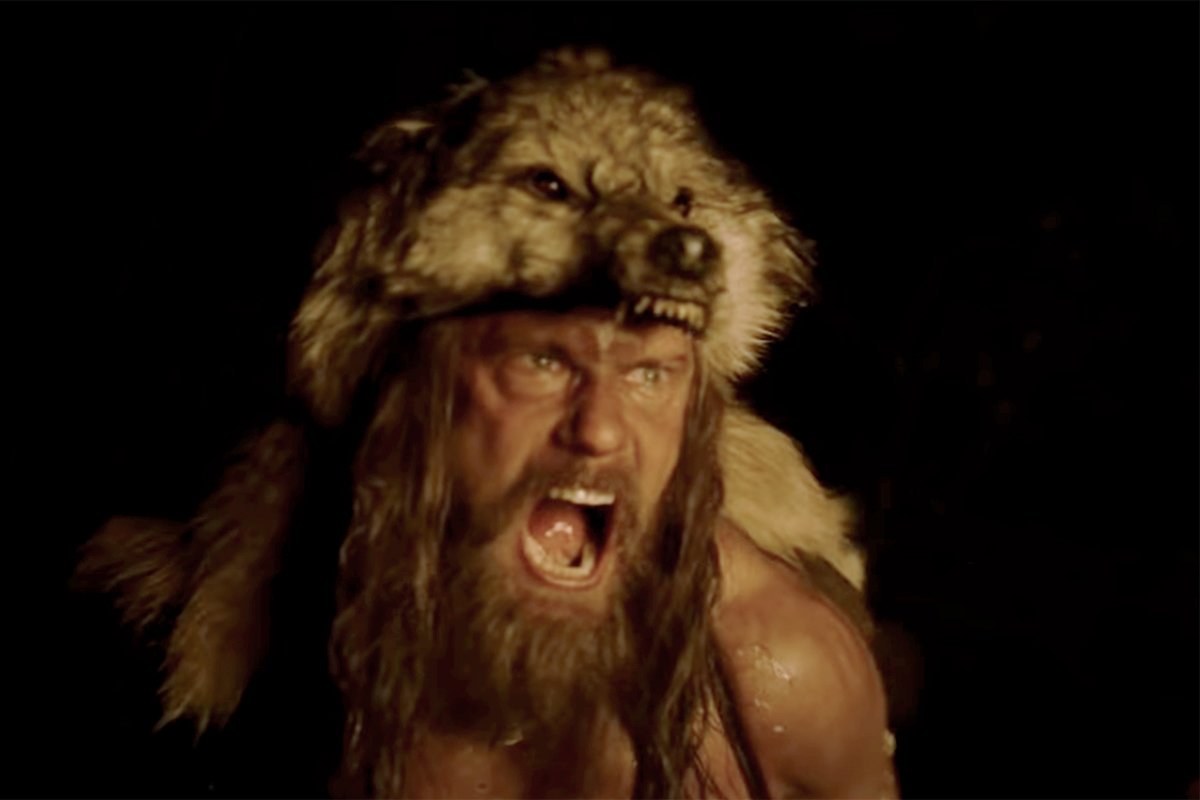 In an interview with Entertainment Weekly, Eggers explained his motive for making The Northman a brutal, less-stylized representation of Vikings.
"People think that they know Vikings. They think of the Kirk Douglas Viking movie. They think cartoon guys with horn helmets or certain TV shows where Vikings dress like science-fiction rock stars. This is something very different," Eggers said.
Eggers went on to describe the Viking story as "by far his most ambitious movie yet."
The Northman is expected to hit theaters April 22, 2022.
Read Next: How Ashoka Tano Got Her Iconic Dual Lightsabers From Japan's Greatest Samurai