When a mob of former President Donald Trump's supporters stormed the US Capitol building Jan. 6, conservative hip-hop artists Christopher "Topher" Townsend and The Marine Rapper (TMR) were a mile away on stage at a Veterans for Trump rally, performing their hit song "The Patriot."
As members of Veterans for Trump, the former Air Force cryptologic language analyst and the former Marine combat correspondent, respectively, were buzzing with positive energy until a White House staffer informed them what was happening at the Capitol.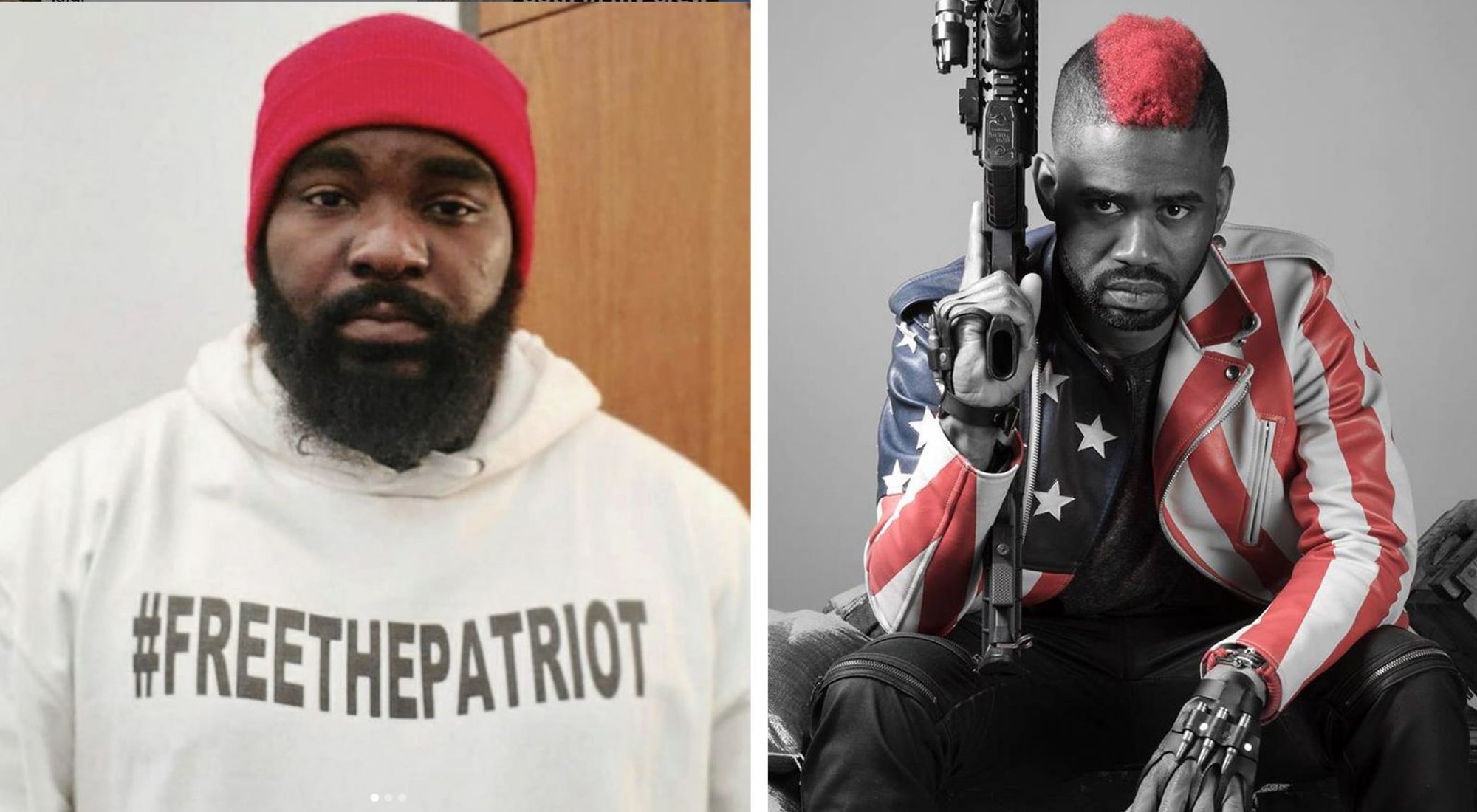 Within hours of leaving the stage and heading back to their Airbnb, the artists learned Spotify had pulled "The Patriot" from its popular streaming platform. After Townsend posted a clip of his performance at the rally, Instagram removed it and banned him from going live, citing a violation of its community guidelines.
A week later, Townsend and TMR received an email from DistroKid, the popular distribution service that puts music into online stores and streaming services, notifying them that DistroKid had been "notified by stores and streaming services that they have received a take down" for "The Patriot."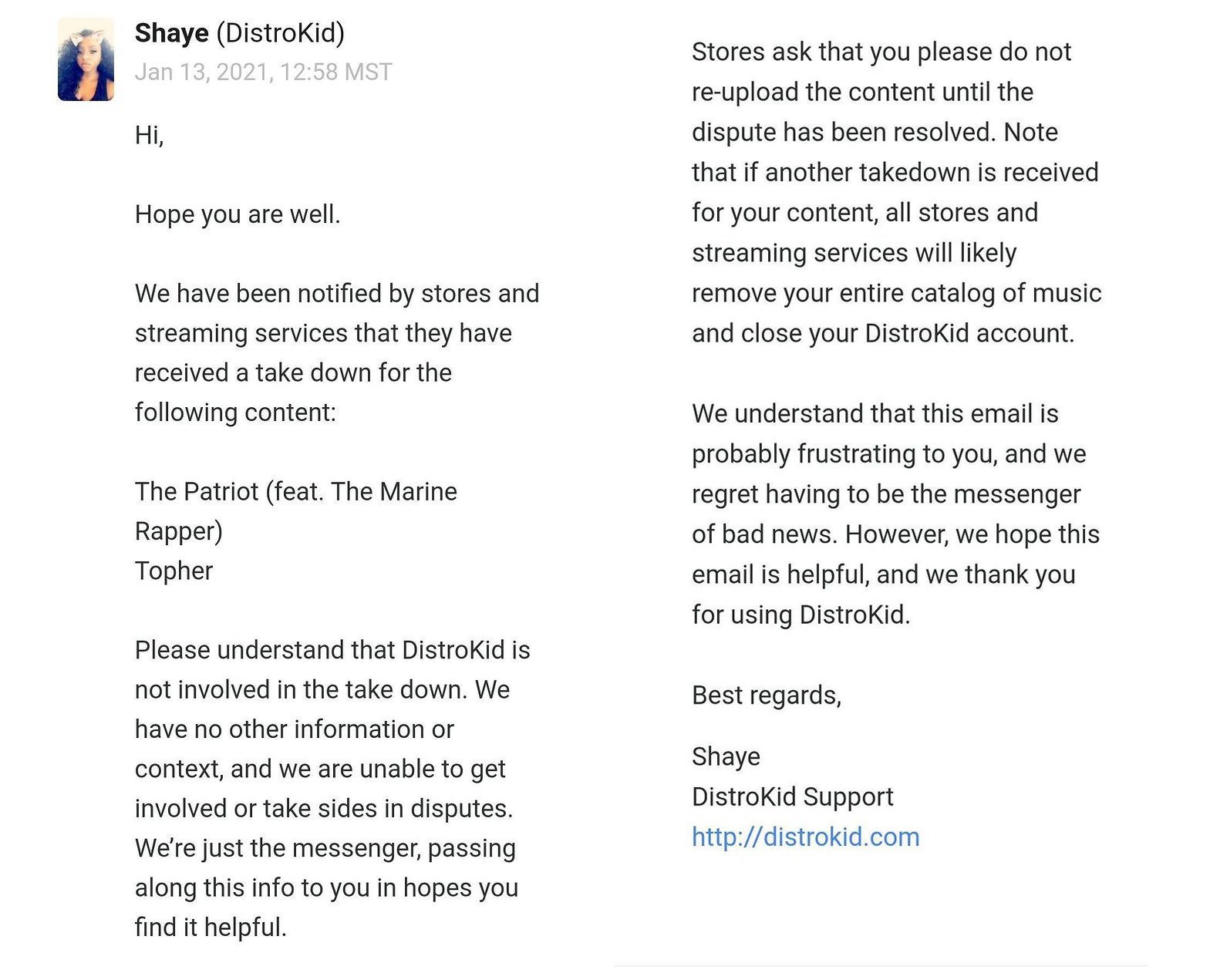 "We got banned in the USA. We got the 2 Live Crew treatment," Townsend said Sunday on the Drinkin' Bros Podcast, referring to the 1990 ruling in a federal district court that effectively banned 2 Live Crew's 1989 As Nasty as They Wanna Be album for obscenity. That ruling was overturned by the US Court of Appeals for the 11th Circuit.
After releasing "The Patriot" Dec. 19, Townsend and TMR had been enjoying some of the best success of their careers. Before it was taken down, the independent artists' track was outperforming some of the biggest names in music, including Taylor Swift, the Weeknd, Justin Bieber, Eminem, Drake, and Cardi B. On iTunes, "The Patriot" was the No. 1 hip-hop song and No. 9 song in all genres. On the Billboard charts, "The Patriot" reached No. 3 in rap digital song sales, No. 4 in R&B/hip-hop digital sales, and No. 36 overall in digital song sales.
"We were on track to be No. 1 on Billboard in hip-hop digital sales and to go platinum," TMR told Coffee or Die Magazine.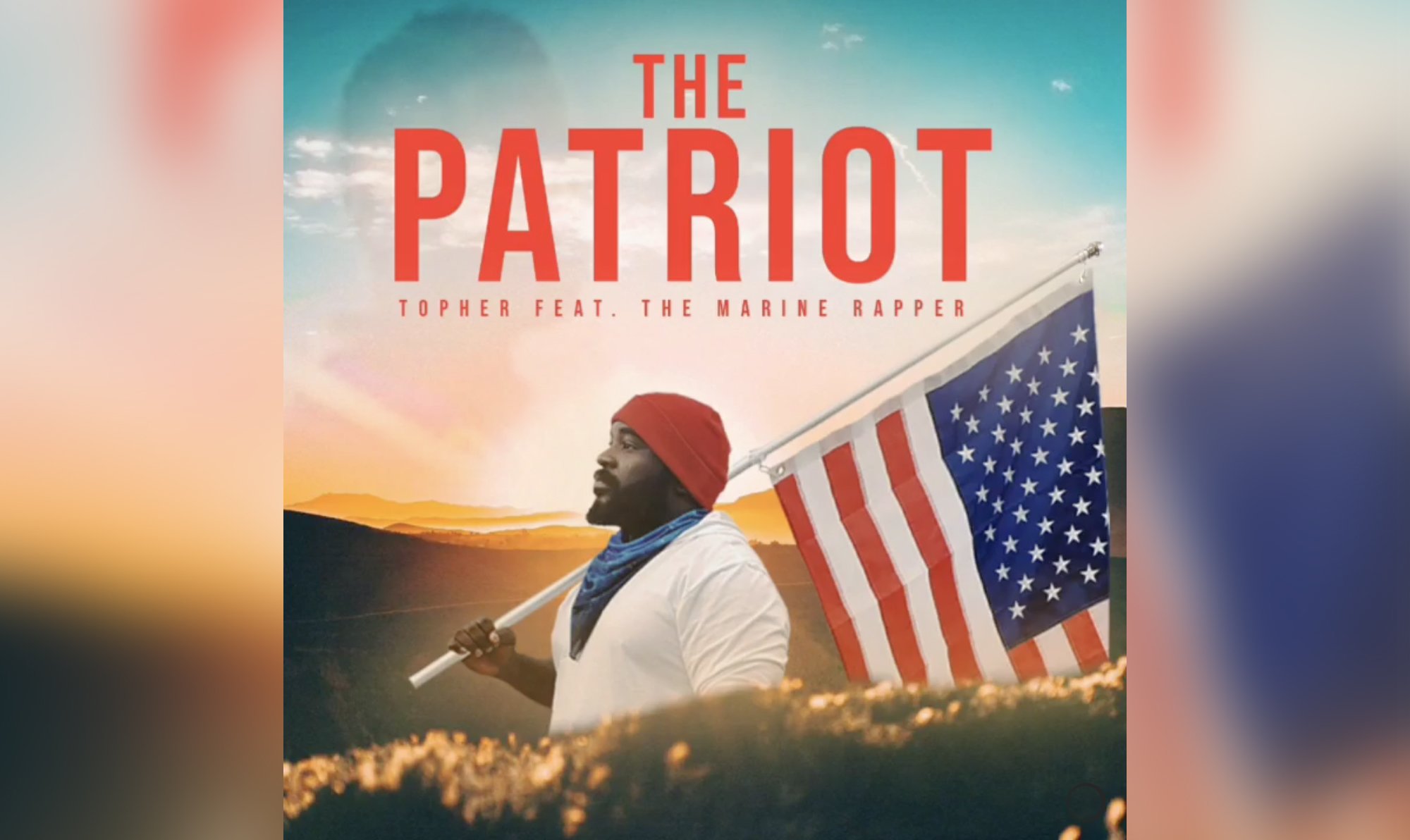 Victor Francisco Borges is a Marine veteran and the music producer who worked with Townsend and TMR on "The Patriot." He told Coffee or Die that taking down "The Patriot" was a slap in the face to hardworking veteran artists and everyone who loves the song.
"Creating music is the one place where I can be 100% free to make whatever I want, and if people like what I'm doing, great. If they don't, they don't have to listen to my work or follow me. But the choice is always in the hands of the consumer," Borges said. "Taking our song down from all streaming platforms and stores is basically telling the millions of people who love 'The Patriot,' 'you're not allowed to like this song, and we're going to control what you can and can't listen to,' which is madness."
Townsend and TMR said they reached out to Spotify and other platforms but have been given no explanation or justification for the takedown. "The Patriot" contains no profanity, and the artists insist the song's message is positive and patriotic. TMR said he believes he and Topher were targeted for championing conservative values and supporting Trump.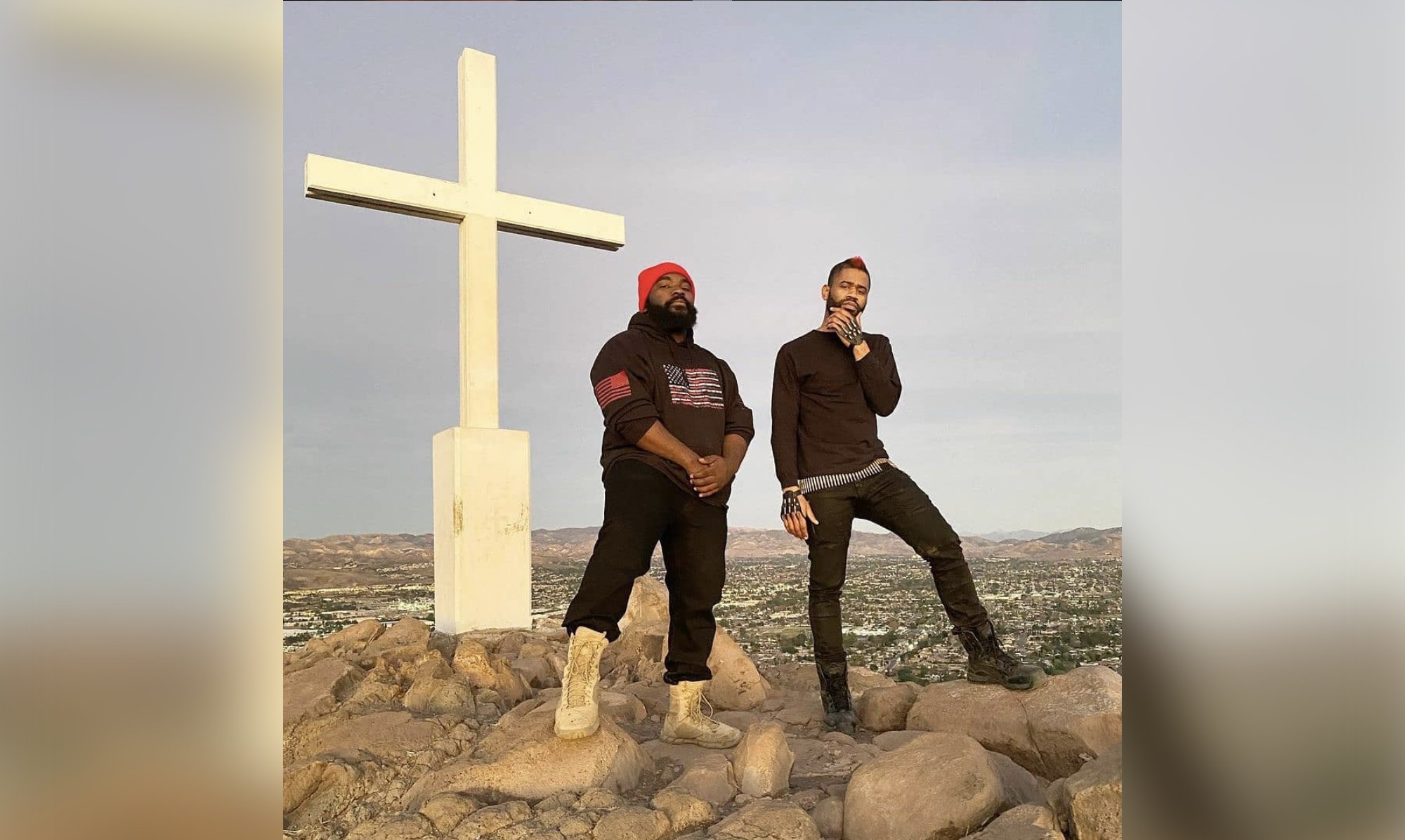 With more than 82,000 followers on Instagram, TMR is a popular artist and advocate for veterans. He uses his platform to support and bring veteran artists together, promote mental health, and actively combat the suicide epidemic in the veteran community.
"To me this isn't just a job," TMR said. "Making music about and for my brothers and sisters in arms is like therapy to me. This is how I honor the fallen and give back to my community. That's why I take this so personally. Freedom of speech is one of the fundamental rights that we all fought for, and my brothers and sisters who died in the name of freedom didn't die in vain."
TMR goes live on Instagram every day to promote suicide prevention, and he says in recent days the platform has taken down some of his posts and threatened to delete his account.
"It's just crazy. If you come out and say you're conservative or you're with the right, they don't want to hear it," he told the Drinkin' Bros Podcast. "They don't want to hear your voice. They say, 'Elevate Black voices!' We're like, 'Which ones?' Not ours."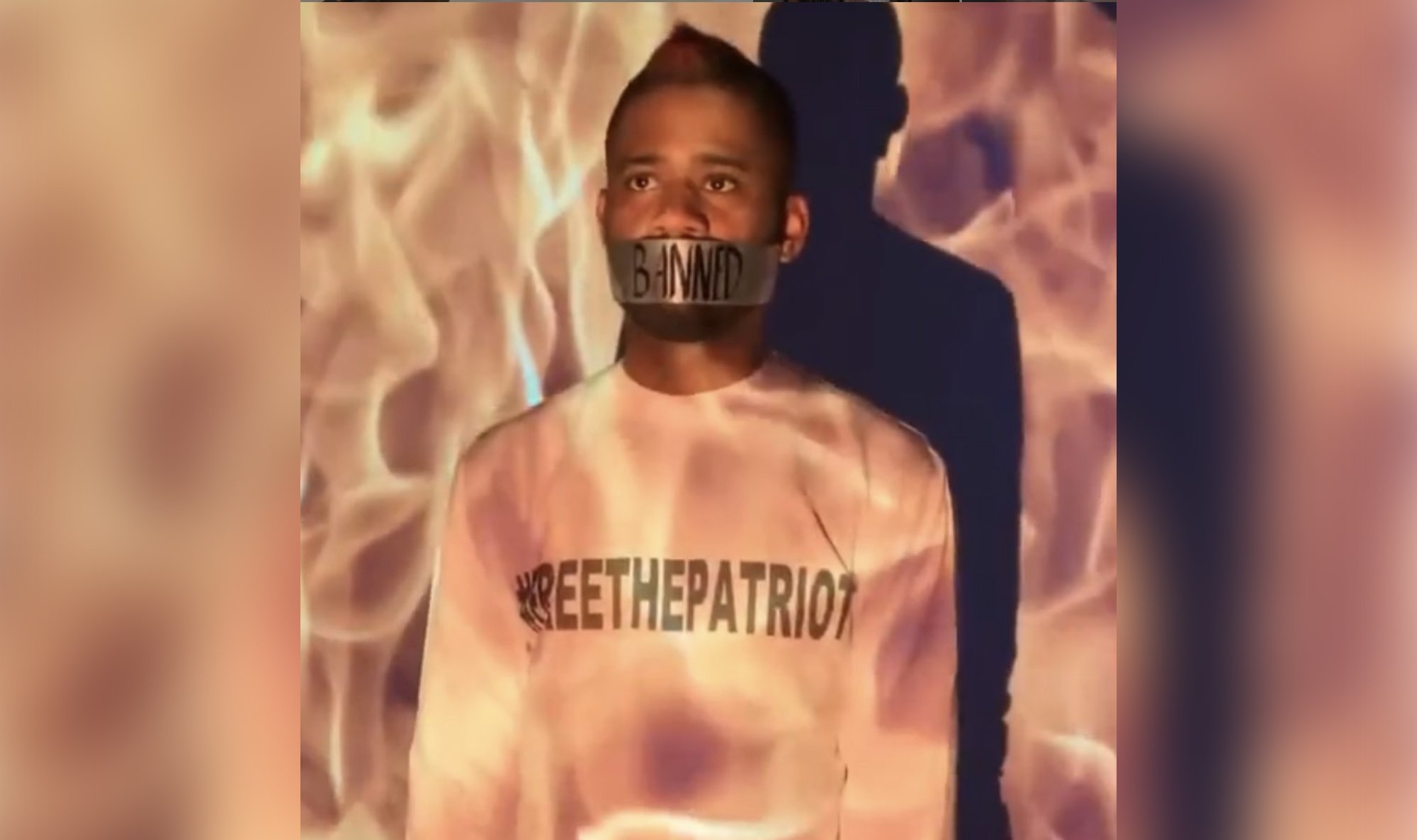 Townsend has a massive social media following and has become one of the leading conservative voices on TikTok. He told Coffee or Die Magazine that while "The Patriot" has been effectively banned on all digital platforms except SoundCloud and YouTube, Young Zippo's "Ready for a Nigga To Kill Trump" remains on Spotify, Apple Music, and Amazon Music. He drew the contrast to illustrate his belief that conservative artists are being targeted and silenced.
"When you start censoring the arts, which is the most sacred part of any society when it comes to free speech and expression, you're going into dark, murky waters," he said.
For now, Townsend, TMR and Borges are fighting back by rallying their supporters online and continuing to sell digital copies of "The Patriot" on The Marine Rapper's website. Since the track was taken down from most platforms, it has continued to perform well on the Billboard charts. It's currently No. 4 in the rap category for digital song sales, No. 5 in the R&B/hip-hop category for digital song sales, and No. 25 overall in digital song sales.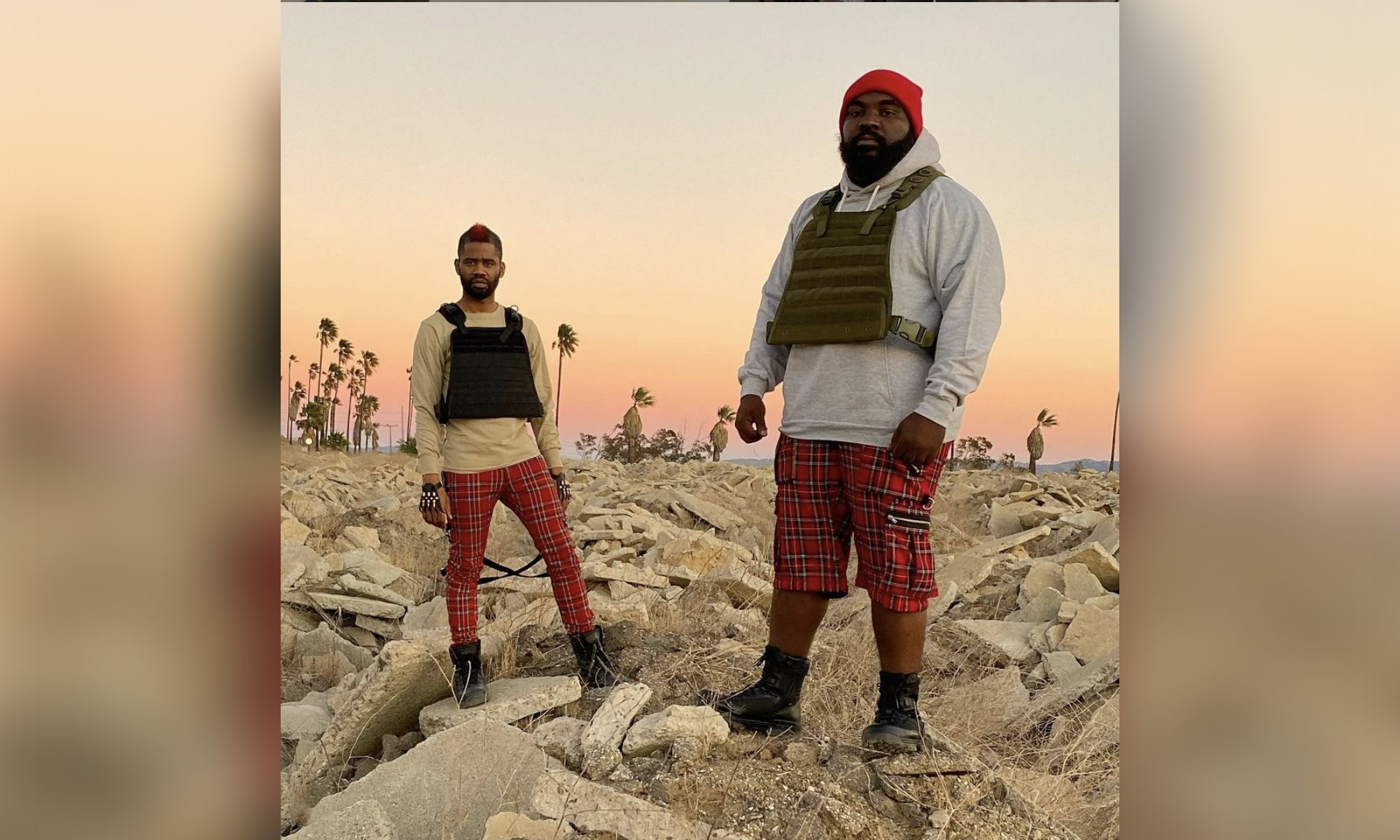 "We've received so much love and support for this record, and to me, 'The Patriot' is more than just a song; it's a movement," Borges said. "This song gives people hope and strength in knowing there are millions of people who still love this country. And since we got banned, the movement has only gotten stronger. So maybe this is a blessing in disguise."
Supporters have taken to social media, using the beat from "The Patriot" to produce their own protest verses and voice support for the rappers and freedom of speech.
"This isn't about politics. This is about freedom of speech," TMR said. "I don't care if you're liberal or conservative. I want everyone to be able to say what they want because when you start silencing people, you're not going to have a full view of history and art — the full view of a culture's feelings. Freedom of speech is fundamental to our way of life, and censorship is wrong. We're not just fighting for us and our audience, we're fighting for all artists and all Americans."
TMR said the video for "The Patriot" drops this week and will be announced on the artists' social media channels.