The Tomorrow War delivers exactly what it promises: satisfying alien combat mixed with lighthearted Chris Pratt one-liners. But if you're hoping for a fresh take on the save-humanity-from-aliens storyline or a deeply moving cinematic experience, look elsewhere.
The sci-fi thriller directed by Chris McKay was originally scheduled to hit theaters prior to the pandemic. Instead, Amazon Studios released The Tomorrow War for at-home streaming on July 2 to mixed reviews. Yes, the movie is crammed with cheesy dialogue and over-the-top action, but that's why it works. Like the comparably self-aware 1997 sleeper hit Starship Troopers, the movie is two hours of alien-blasting fun.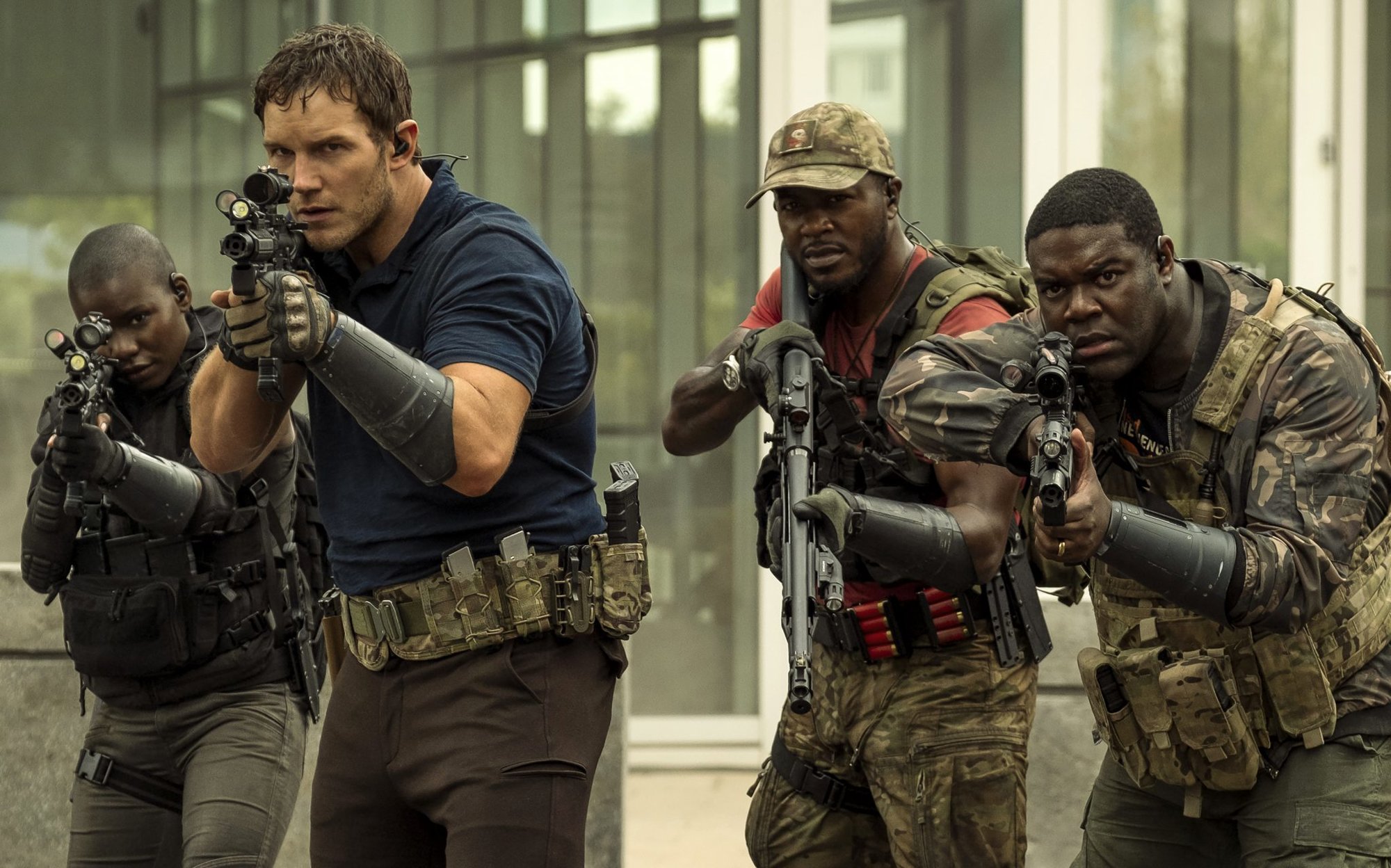 The not-so-original plot involves time-travelers warning the human race of a future war against aliens. Dan Forester (Chris Pratt) gets swept up in the first worldwide draft and deploys to the future where survival rates are low. Once there, the sci-fi action and gory alien violence never stop.
Forester is a former Special Forces soldier whose combat prowess quickly elevates him to de facto leader of the other unprepared draftees. Sam Richardson plays Pratt's clumsy sidekick Charlie. Best known for his role in Veep, Richardson provides comic relief that adds a steady stream of laughs to the extraterrestrial carnage.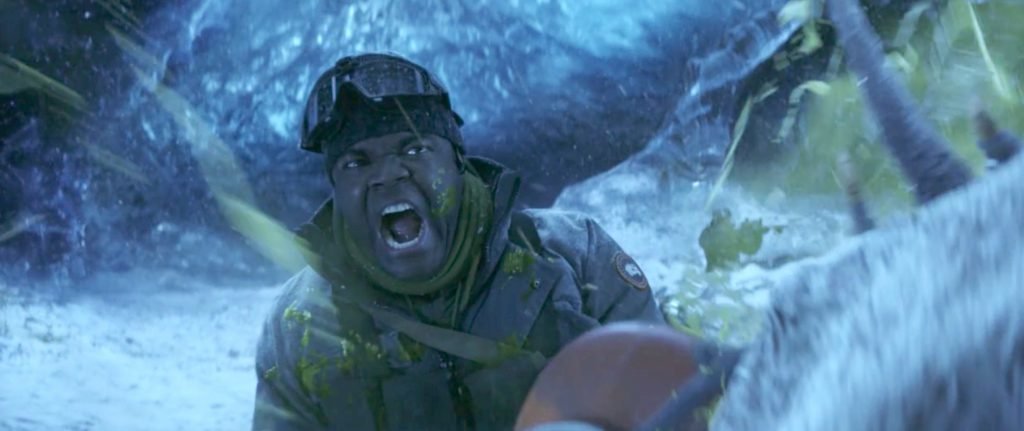 Alongside Pratt and Richardson is an absolutely jacked JK Simmons. Now in his 60s, Simmons is full-fledged "old man hot," only outmuscled by Pratt. As Simmons cruises around on a snowmobile, blasting aliens with an M110, even the most battle-hardened vet bros might have to wrestle with confused feelings not felt since their last extended deployment. His role as Forester's estranged father adds a pinch of depth to the plot without taking itself too seriously.
For a movie cashing in on spectacle, The Tomorrow War could have been more visually stimulating. The colors and contrast all mix together in a less-than-satisfying collage of burning cityscapes. And with such a heavy reliance on CGI, the movie doesn't allow you to forget that it's almost entirely computer-generated. Sometimes that works well (Avengers: Endgame), but there's a delicate balance to getting it right. A few practical effects would have served The Tomorrow War well. And while John Carpenter's rubber alien in The Thing still reigns supreme as best movie monster, the computer-generated "whitespikes" are the gnarliest aliens since A Quiet Place.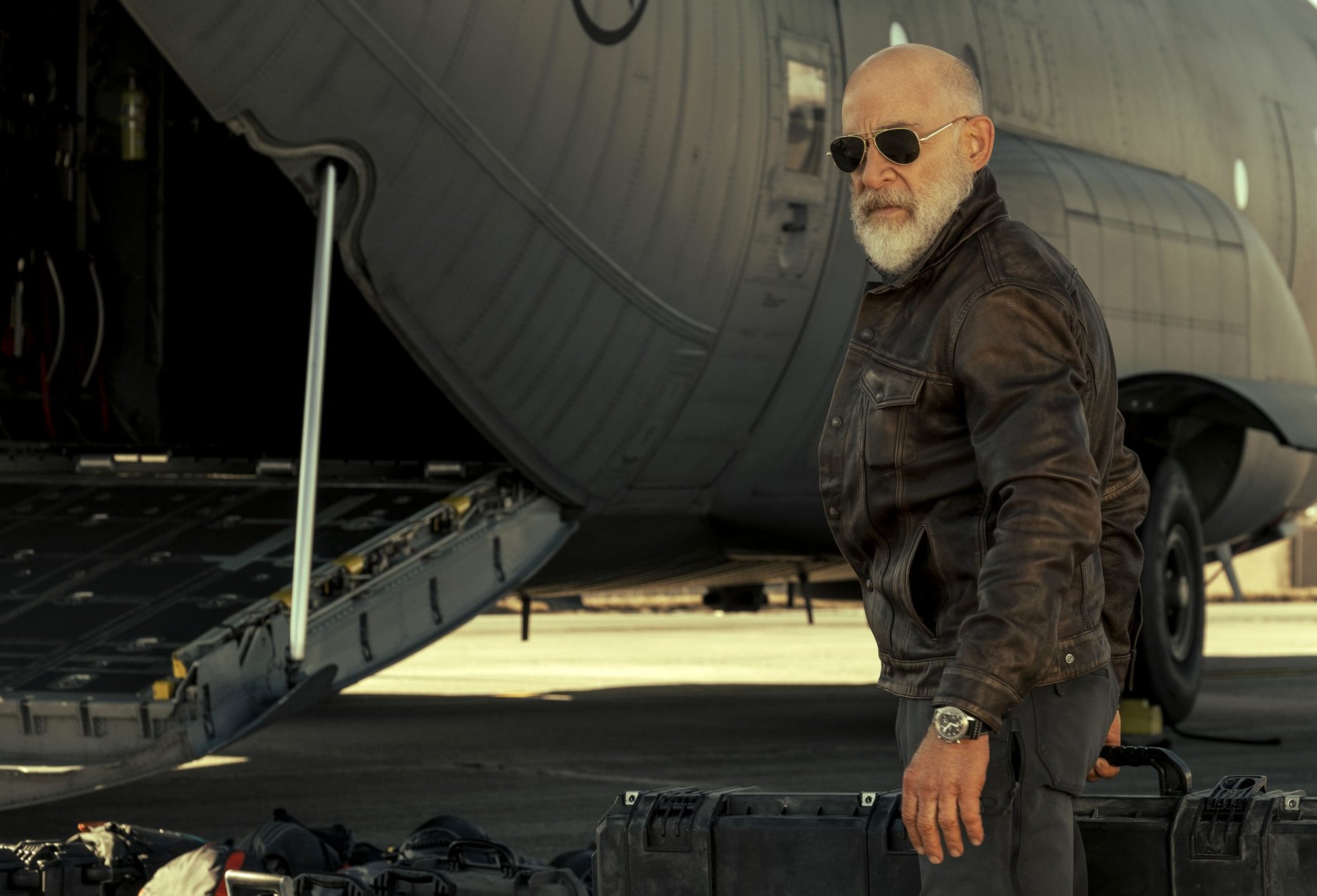 After portraying a SEAL in both Zero Dark Thirty and the upcoming series The Terminal List, Pratt looks like a natural, slinging lead with modern weapons. Pratt's skill in weapons handling is front and center as he combat glides from predictable plot point to predictable plot point.
Recent revelations from the Navy about UFOs and a resurgence in extraterrestrial popularity make the alien-action flick a welcome movie experience.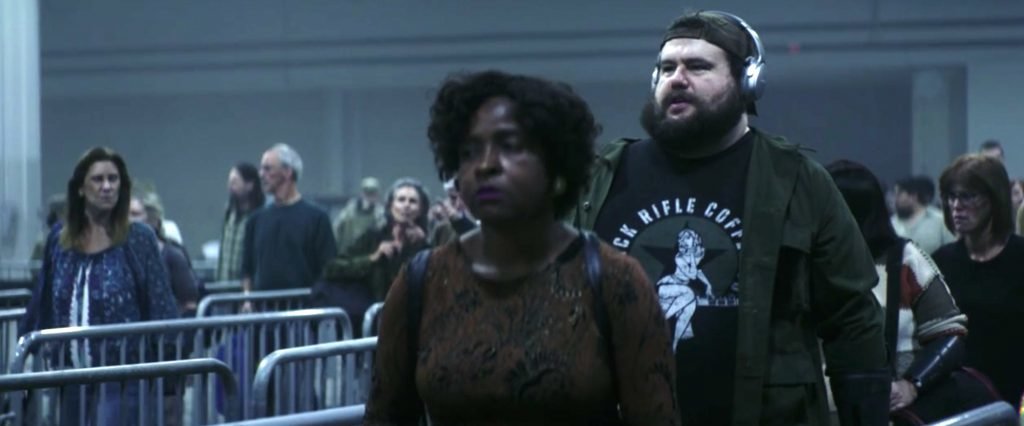 After reaching a record-breaking 2.4 million households and becoming the No. 1 streaming movie in the world over the Fourth of July weekend, the cast and crew of The Tomorrow War had much to celebrate, and Pratt took to Instagram to thank fans and viewers.
The Tomorrow War provides the most alien-bug-slaying fun since Rico's Roughnecks, and plans for a sequel are already in the works.
Read Next: Gone but Not Forgotten: Here Are 5 of Richard Donner's Most Iconic Films