Mohammed Sulaiman is a pilot who once possessed privileges surpassing all others in the Iraqi Air Force. As a member of the VIP squadron, his plane escorted the infamous dictator Saddam Hussein and many members of his cabinet around the world. Sulaiman regularly talked to Hussein, as well as his children, face-to-face. He also met, conversed with, and transported some of the world's most notorious tyrants and figureheads, including former Libyan head of state Muammar Gaddafi and longtime chairman of the Palestine Liberation Organization (PLO), Yasser Arafat.
"I took Saddam from Baghdad to Mosul. From Mosul to Basra. From Basra to Baghdad," Sulaiman recalled, describing some of his basic duties as Hussein's pilot. His job wasn't just limited to flying around Iraq though.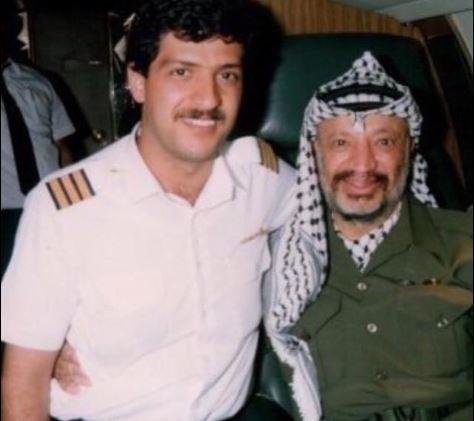 On one occasion, Sulaiman flew into Jordan with Tariq Aziz, Iraq's deputy prime minister under the Hussein regime. Aziz was scheduled to meet with Syria's vice president, Abdul Khaddam. At the time, relations between Iraq and Syria were especially bad.
"The fourth day of their meeting, I'm waiting for Aziz to come so we can go back. But Saddam came instead. He met with Syria's president, Hafez al-Assad," Sulaiman said. "It was very top-secret at the time with King Hussein. The meeting lasted about five hours. They kissed and hugged one another. Then Hussein walked into the aircraft and said to me, 'Did you see something?' I said, 'No.'"
Hussein had a one-word answer for Sulaiman's discretion: "Good."
There were times when other members of the VIP squadron asked him to take their shift, which led to other experiences that gave him an insider's view into Hussein's world.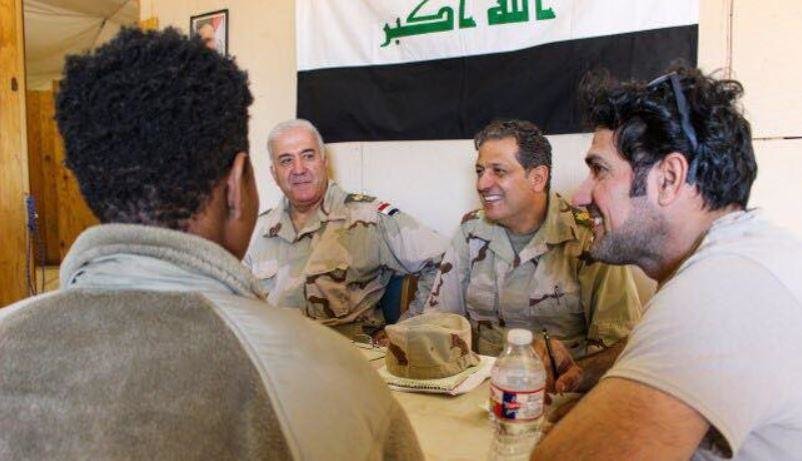 "My friend had something come up with his family," Sulaiman said. "He asked if I would take his place. I'm waiting in the aircraft at Baghdad's airport for a few hours. I suddenly see a helicopter. I know it's from the palace. Saddam steps off and gets on my plane and asks if I know where we are going. I tell him no. He says Habbaniya, which is an airfield about 100 miles from where we are."
The trip to Habbaniya was anything but routine for Sulaiman.
"We get there. He tells me where to park. It's right next to the aircraft of Hussein Bin Talal, the leader of Jordan, and the entire airbase is dead. Nobody is moving on it. A few moments later, Saddam leaves the aircraft and comes out with former Israeli Prime Minister Yitzhak Rabin and Hussein," Sulaiman said. "Their meeting lasted a few hours. Then Saddam comes back, comes up to me, places his hand on my shoulder, and says, 'Don't say anything.'"
Meeting with Rabin was significant as neither country had diplomatic relations, and Saddam was a well-known supporter of the Palestinian agenda. The meeting between Rabin and Saddam was in the late 1980s. Rabin would later try and fail to assassinate Saddam Hussein.
Meeting another Middle Eastern dictator, Mohammar Gadaffi, was quite the experience for Sulaiman as well. He once flew Gadaffi to his hometown in Sirte, Libya.
"He is crazy," Sulaiman recalled. "I was with Arafat. We left Sirte and headed into the desert, where there was a big tent. Gadaffi was surrounded by his all-female security force. I remember him screaming. He was so mad that Arafat was becoming more accepting of Israel. He said, 'I don't like this saying of Israel and Palestine, the western side, and these things, all of Palestine is Arabic. It's not Israel's!'"
Sulaiman may have worked under Saddam Hussein, but that didn't mean he liked him. The same was felt throughout much of his family. In fact, his first cousin attempted to assassinate Hussein but wasn't successful. While his cousin fled to Germany, Hussein responded by murdering three of his family members. It was finally time for Sulaiman to leave the VIP squadron.
Operation Iraqi Freedom came years later. Sulaiman, then a colonel, decided to help the United States and teach them everything he could. He went from flying around VIPs to flying C-130 transport aircraft.
It didn't take much time for him to figure out that he'd been placed on a kill-list by Al-Qaeda.
"I started getting these letters with death threats from Al-Qaeda to my house," Sulaiman said. "My wife, who is an Iraqi Christian, had left for the United States with my family. At first, I ignored it. More letters came, and then a death certificate with my name on it. I went to the U.S. military and asked for help, and they told me they couldn't do anything about it."
It didn't take long for things to spiral completely out of control. Sulaiman likes to drink, and fortunately his favorite pastime saved his life. He came home and wanted a drink, but there wasn't any ice because of a power outage.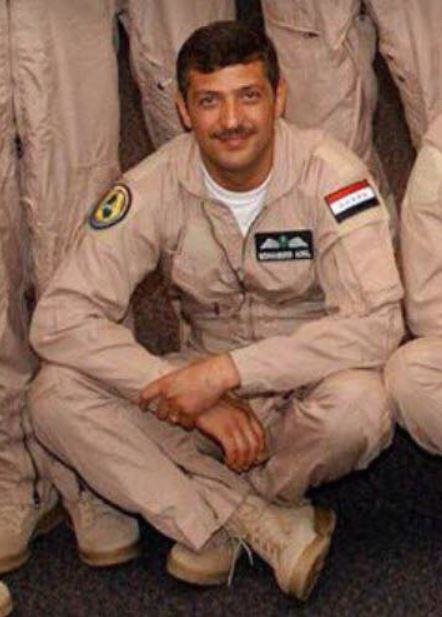 "So, I go to my friend's next door, we drink together from time to time," Sulaiman said. "I ask if I can have some ice, and he wants to drink. Moments after I get inside, I hear gunfire. Then I see a group of guys shooting into my house and filling it full of bullets."
He needed to get out of Iraq — and fast.
"I returned to my friend in the military and showed him what was happening. He told me to use my visa and get out of Iraq."
And that's exactly what he did. He has since moved to the United States and continues to give back to his new country by training the U.S. Army on Iraqi culture and what to expect when working in the country. His efforts have undoubtedly saved American lives.