You're hurt, bleeding out, and in critical need of treatment. Yet, for some reason, you are worried about telling the paramedic treating you that you had some marijuana on the dinner menu before your injuries happened. Your paramedic doesn't care why you ingested marijuana; they just want to make sure you receive top-quality treatment so that you don't die.
Five years as a paramedic in Minneapolis exposed me to some of the best and worst things humanity has to offer. Hundreds if not thousands of people came under my care for everything from a stubbed toe to a gunshot to the head. What always befuddled me is how often people were worried about divulging information because they were afraid of being judged by the paramedics.
For paramedics, it's a case of "I don't care, but I do care." In order to provide the critical and effective care, emergency medical professionals need to know whatever is truly going on with their patients. Paramedics come from all walks of life and are some of the least judgmental people out there.
Here's a list of a few things paramedics really don't care about and why you should be completely transparent with them the next time you find yourself in their care.
We don't care if you do drugs
At the top of the list is drugs and alcohol. Paramedics don't care that people ingest drugs and alcohol, but they need to know when it has been consumed irresponsibly or in a setting that jeopardizes the patient's health. Paramedics don't show up to judge someone on their life decisions. The best thing to remember is that paramedics need to know what you've ingested in order to effectively treat you, ensure you live, or prevent any life-changing disabilities.
Paramedics can deduce only so much, and it takes time. Still, if you say outright what you ingested, that streamlines treatment so you don't face potential choking from vomiting while losing consciousness, heart abnormalities, and various other things overconsumption or irresponsible use of drugs and alcohol can bring. This isn't saying paramedics support people using drugs and/or alcohol; just don't lie about it because paramedics aren't there for the "why" — they are there to save you.
Beach bod, or not — sometimes the clothes need to come off
Many people are mindful of modesty, but paramedics don't care when you're bleeding to death. If you have sustained serious traumatic injuries, just plan on losing all your clothes. Paramedics have to be able to evaluate you for any traumatic injuries based on what caused your injuries. With stab wounds, gunshot wounds, or other various causes of trauma, paramedics will evaluate you from head to toe to ensure there are no unseen wounds that haven't started bleeding yet. Paramedics do their best to respect their patients' modesty, but at the end of the day, it comes second if medical treatment dictates the necessity of clothing removal.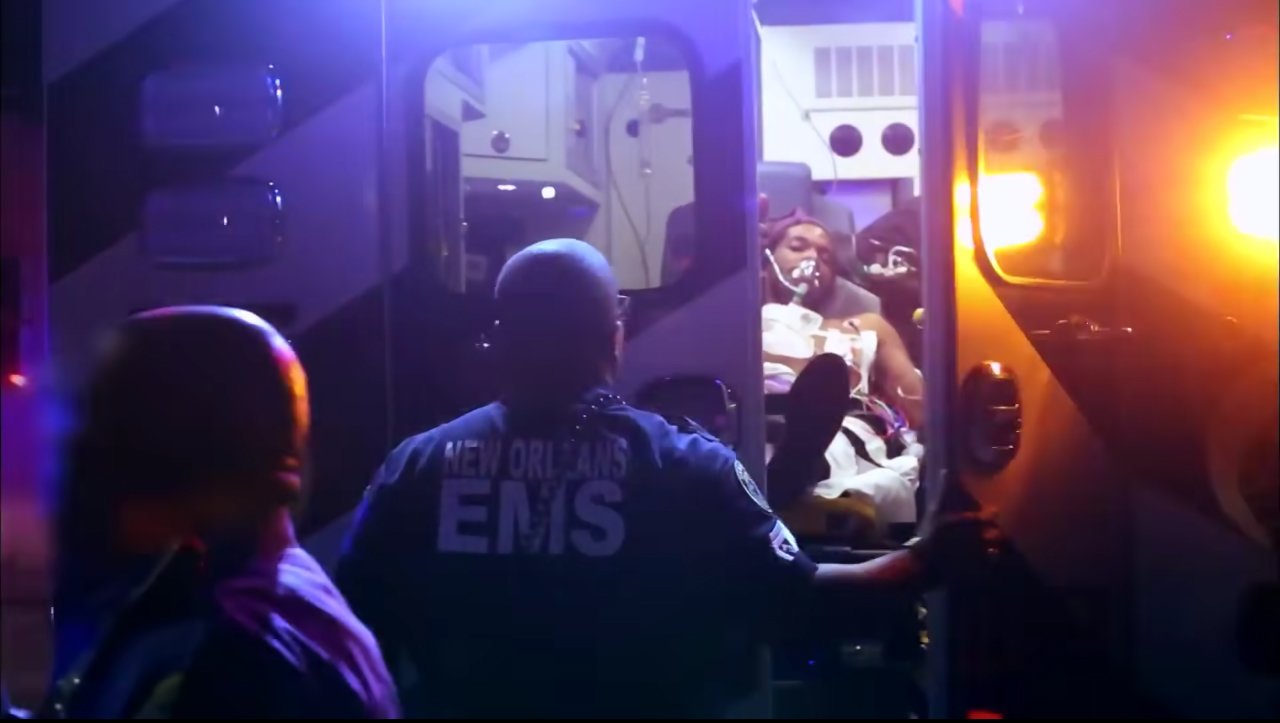 We don't care what color you are, what you believe in, or who you're attracted to
This should go without saying, but in the current political climate, it's necessary to address: Paramedics only care about race, religion, and culture to the extent that it affects medical treatment. Some cultures believe in only women treating women, some religious beliefs prevent people from receiving blood transfusions, as well as various other medical treatments and tactics. Paramedics look at their patients based on the presentation of their symptoms, not because of what they are wearing or their skin color.
Emergency Medical Services personnel dedicate their lives to taking care of others, leaving no room for racism or religion-bashing within the ranks. Any bad apples that slip through the cracks are swiftly ejected from the field.
Don't feel bad about call on nights or weekends
It can be a huge pet peeve for many paramedics, when you worry about what time of day or night you called 911. When a patient starts the conversation with, "I know it's late but," or "It's so late, I hope I didn't ruin your nap," it can be annoying. Regardless of whether EMS personnel are working during the day or night shift, they come to work knowing that they will be up all day or night. Some hope for the occasional bit of sleep or maybe even a sit-down meal, but depending on where they work, it's an accepted factor that calls come in at all times, regardless of where the sun is.
He said, she said, we don't care
Finally, that "he said, she said" malarkey is a guaranteed way to have me quickly tune out. EMS responds to 911 calls for emergencies. Your relationship issues aren't something we can fix — we're no help in that department considering the divorce rates in the EMS field. Paramedics need to know why you are calling 911 — specifically, what caused your symptoms. Regardless of whether you smoked a blunt that turned out to have some fentanyl in it or you hit your boyfriend with a pan and knocked his teeth out, we just need to know what the root cause of your symptoms is. Explaining why you got into a verbal argument that turned physical isn't something EMS needs to know, just like we don't need to know why you bought a blunt from a person you've never met before.