Alwyn Cashe climbed into a burning Bradley Fighting Vehicle to save his comrades.
Earl Plumlee took on three suicide bombers with a pistol.
Chris Celiz waved away an evacuation helicopter with his final breath of life so his teammates might live.
All three soldiers will be awarded the Medal of Honor Thursday, Dec. 16, in a ceremony at the White House. Only Plumlee will be at the ceremony. Cashe and Celiz died in the actions that won them the medal.
Coffee or Die Magazine will have coverage of all three through the day. The Medal of Honor is the highest award in the US military for bravery and gallantry in combat.
Sgt. 1st Class Alwyn C. Cashe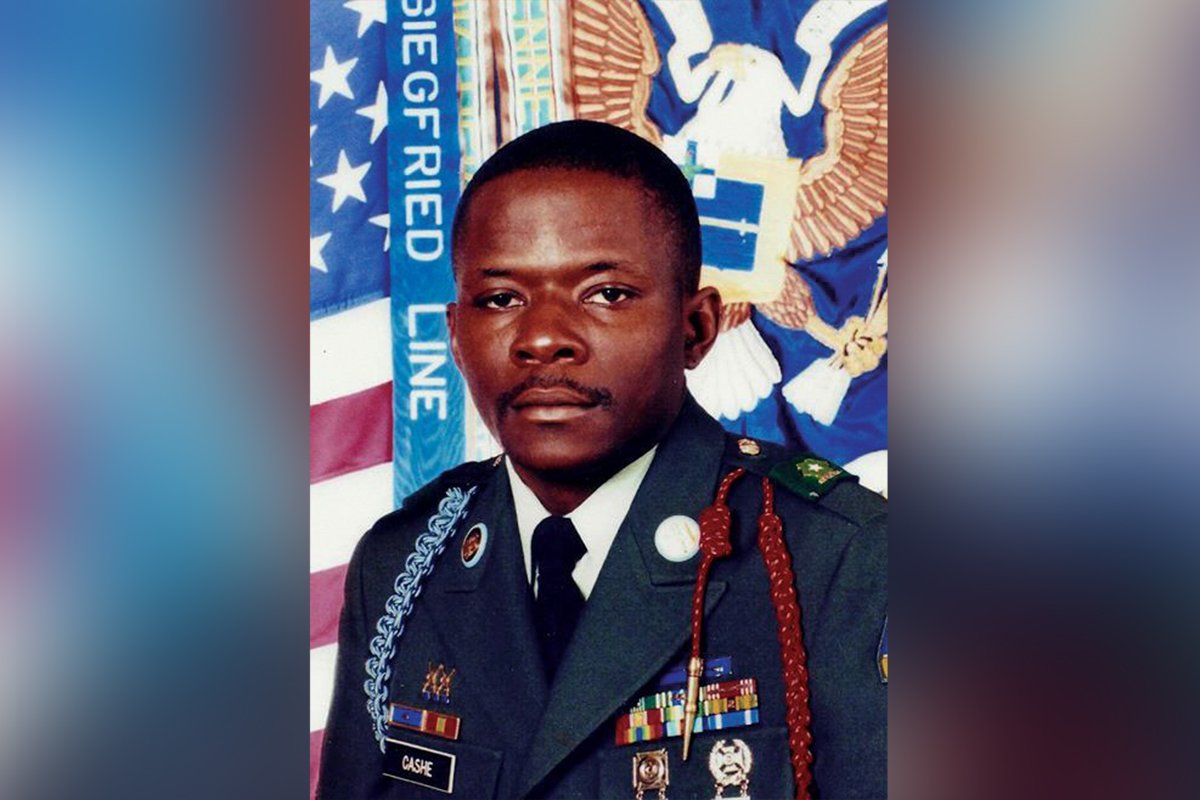 Cashe's medal required intervention from Congress earlier this year to allow the medal to be awarded beyond the normal five-year time limit from his actions. Cashe was killed rescuing fellow soldiers from a burning Bradley Fighting Vehicle while serving with Company A, 1st Battalion, 15th Infantry Regiment, 3rd Brigade, 3rd Infantry Division, in Iraq's Salahuddin province on Oct. 17, 2005, in support of Operation Iraqi Freedom.
While on a nighttime mounted patrol, his Bradley was attacked by enemy small-arms fire and an improvised explosive device. The Bradley was disabled and quickly engulfed in flames. After escaping, Cashe returned to pull out the driver, who was trapped. As he pulled the driver free, Cashe's fuel-soaked uniform ignited, causing severe burns all over his body. However, Cashe returned to the burning vehicle to pull out more troops who were stuck as enemy gunmen began firing at the stricken team. Climbing to the top of the Bradley, Cashe pulled four soldiers through the top hatch, then went into the burning vehicle himself to find two more.
When medevac helicopters arrived, Cashe refused to leave the scene until all the other wounded soldiers were safe.
Cashe grew up in Oviedo, Florida, and enlisted in the US Army in July 1989 after graduating from high school. During his 16 years in the Army, he served in the first Gulf War, cross-trained to infantry and, later, as a drill sergeant. He was a platoon sergeant with 3rd ID when he was killed.
Cashe is the first Black American to be awarded the Medal of Honor in the post-9/11 conflicts.
Sgt. 1st Class Christopher A. Celiz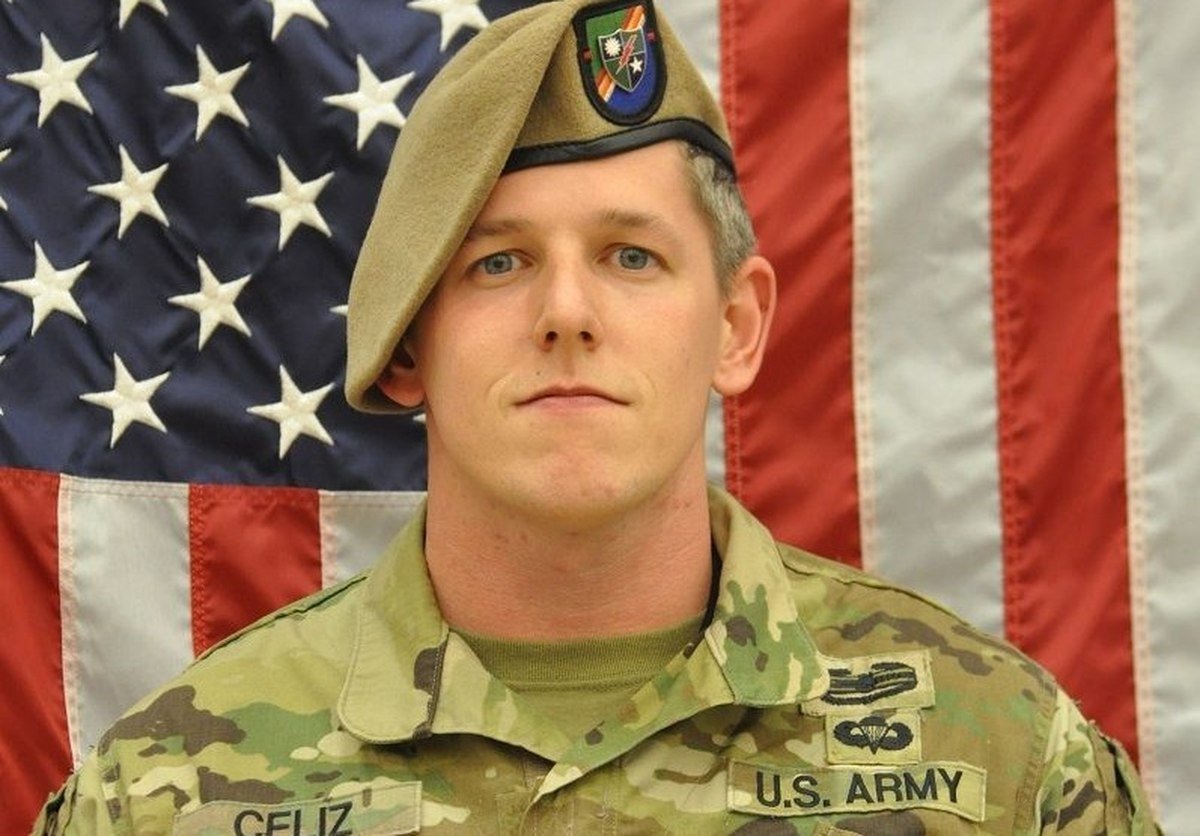 Celiz, a platoon sergeant with the 1st Battalion, 75th Ranger Regiment, was killed while defending injured comrades during a hasty evacuation under fire in a secret operation in Paktia province in July 2018. Celiz was leading a team of Rangers attached to a CIA-led special operations unit that supported Afghan commandos hunting al Qaeda cells.
During one mission, the details of which remain unclear, a large enemy force attacked the CIA and Afghan team that Celiz's Rangers were supporting. With friendly forces pinned down, Celiz exposed himself to intense enemy machine-gun and small-arms fire to retrieve and fire a heavy weapon system, to allow US and partnered forces to regain the initiative and begin to treat their wounded. When a helicopter arrived to evacuate the wounded, it took immediate enemy fire.
Celiz exposed himself to heavy fire to direct and lead the evacuation, placing his body as a shield in front of the team carrying casualties to the helicopter. As the casualties were loaded, Celiz stayed at the aircraft, fully exposed to incoming fire, firing back, constantly repositioning himself as a shield to the aircraft and its crew. Seeing fire directly in front of the helicopter aimed at the pilots, Celiz moved to the front of the helicopter and continued to fire, ensuring the aircraft was able to depart. As the helicopter lifted off, Celiz was hit. Mortally wounded, Celiz waved at the helicopter to depart.
Celiz was born in South Carolina and enlisted in the US Army in September 2006. Unlike many Rangers, Celiz's military occupational specialty was not infantry, and he spent his first assignment at Fort Hood before transferring to 1st Battalion, 75th Ranger Regiment. But he quickly earned the respect of his Ranger teammates and became a leader in the 1st Battalion, leading a mortar platoon when he was selected for the CIA-led operation.
Master Sgt. Earl D. Plumlee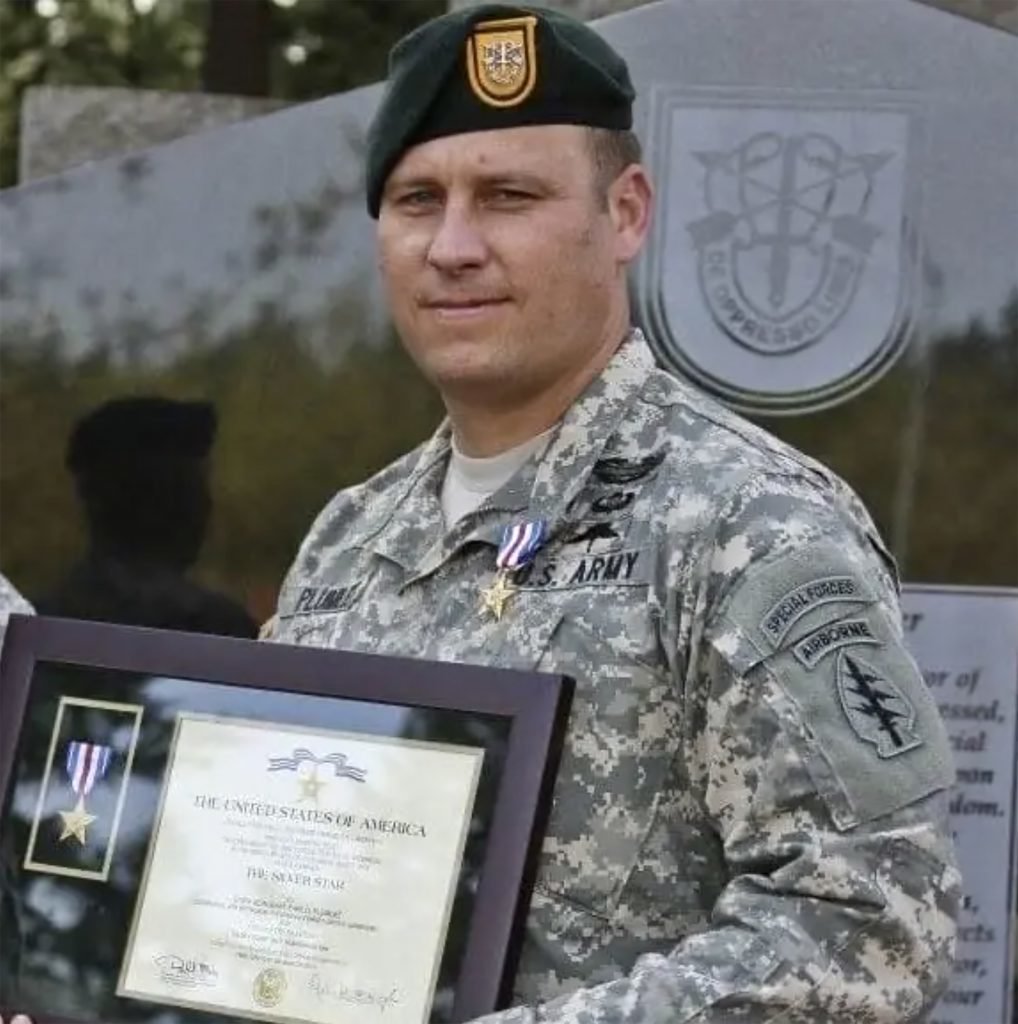 Plumlee, a senior weapons sergeant with 1st Special Forces Group, Fort Lewis, Washington, will receive the Medal of Honor for engaging 10 enemy fighters, including at least three suicide bombers, during a large attack on a remote Special Forces outpost in Afghanistan in August 2013.
An enemy attack on Plumlee's base began with a massive explosion that tore a 60-foot breach in the base's perimeter wall. Ten enemy fighters wearing Afghan National Army uniforms and suicide vests poured through the breach. Plumlee and five teammates raced toward the explosion and came under immediate fire. First using his body to shield the driver from enemy fire, Plumlee then exited his vehicle, drew his pistol, and fired at an enemy vehicle. Without cover, Plumlee advanced on the enemy fighters with only his pistol. In the ensuing fight, he killed a fighter with a grenade and another by detonating the insurgent's suicide vest with a well-placed gunshot. He continued to advance on the attacking fighters, killing several, including one whose vest detonated 23 feet away from him.
Plumlee joined with other American and Polish soldiers, and they together advanced on the remaining enemy fighters. One threw a grenade at the team before detonating his suicide vest. Plumlee then swung around and engaged another insurgent who charged the group from the rear. That insurgent also detonated his suicide vest, mortally wounding an American. Plumlee ran to the wounded soldier, carried him to safety, and rendered first aid. He then organized three Polish soldiers for defense and methodically cleared the area.
Plumlee enlisted in the Oklahoma Army National Guard in October 1998, during his junior year of high school. After high school, he left the guard to join the US Marine Corps until 2008. He enlisted in the Army in 2009, joining Special Forces.
---
Read Next: More coverage of the Dec. 16 Medal of Honor awards from Coffee or Die Magazine
Alwyn Cashe
'I Met a Hero': Doctor Who Treated Alwyn Cashe Says He's Never Forgotten Him
Christopher Celiz
Earl Plumlee