The world of special operations is a mystery to many. This is even more true for the elite operators at the "Tier 1" level: their units aren't officially listed by the Department of Defense, and their personnel are carefully selected from only the best of other special operations units. Their work is often shrouded in secrecy, and the general public rarely hears about their successes. But a few have stepped out of the shadows to record inspirational stories about their time serving at the tip of the spear or to provide context to missions they were on that made international headlines.
We compiled a list of these important — and sometimes controversial — books written by the operators themselves. Whether you want a peek behind the curtain or to gain a greater understanding of what our nation's recent military history looks like, these books will no doubt satisfy!
"The Operator: Firing the Shots that Killed Osama bin Laden and My Years as a SEAL Team Warrior" by Robert O'Neill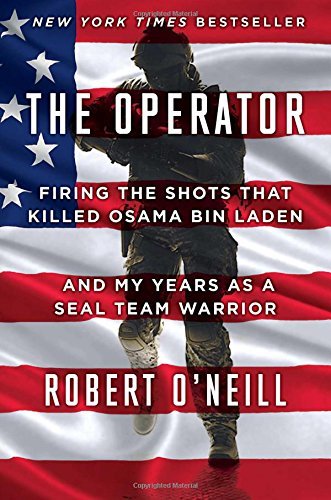 The title pretty much says it all. As a member of SEAL Team 6, O'Neill was not only on the raid that hunted down the al Qaeda leader, he placed the bullet that ended the bastard's life. He's gotten some blowback from the community for speaking about things that are generally kept down low, but the story was already getting out. He told the Washington Post in 2014 that he wanted to maintain some control over the narrative and that his story seemed to aid in the healing process for families of 9/11 victims.
With a movie in the works, O'Neill's memoir spanning his childhood through his impressive 400-mission career is something to get your hands on now before Hollywood has its way with it.
NOTABLE QUOTE: "'Once we go on this mission, we aren't going to see our kids again or kiss our wives. We'll never eat another steak or smoke another cigar.' We were trying to get down to the truth about why we were still willing to do this when we pretty much knew we were going to die. What we came up with was that we were doing it for the single mom who dropped her kids off at school and went to work on a Tuesday morning, and then an hour later decided to jump out of a skyscraper because it was better than burning alive. A woman whose last gesture of human decency was holding down her skirt on the long way to the pavement so no one could see her underwear. That's why we were going. She was just trying to get through a workday, live a life."
"Inside Delta Force: The Story of America's Elite Counterterrorist Unit" by Eric Haney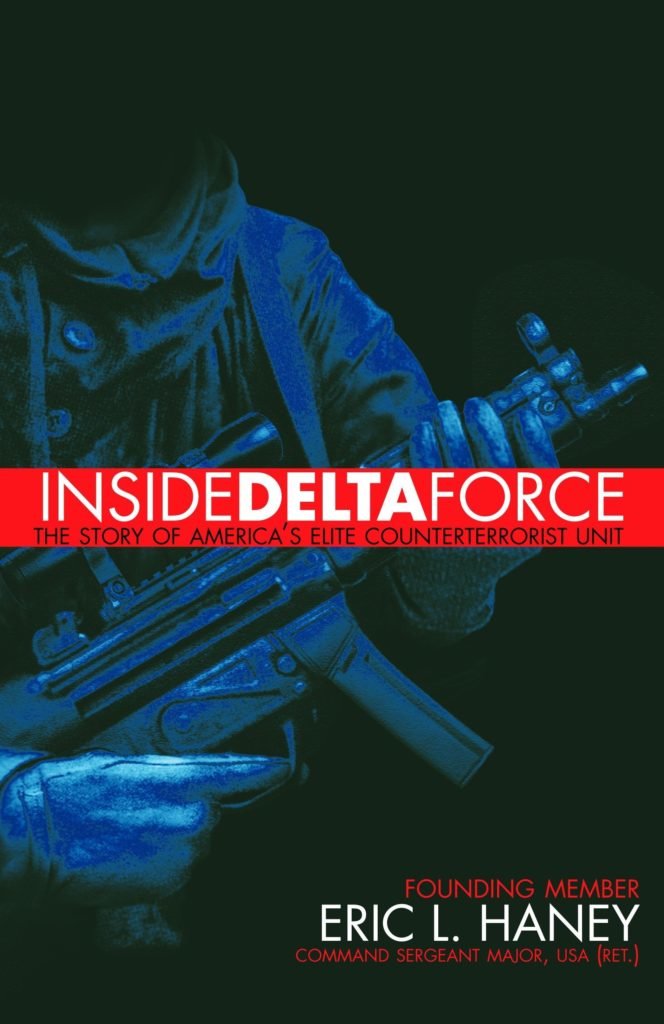 Haney, a founding member of the supersecret and elite unit, details the early years of 1st Special Forces Operational Detachment-Delta. Released in 2002, it's not a hot-off-the-presses memoir, but it's a must-read for anyone who wants to get to know Delta Force. This is the book that inspired the popular network TV show "The Unit," on which Haney also served as a producer.
NOTABLE QUOTE: "From the vantage point of my warm, comfortable spot on mother earth, I could see off into infinite space and the eternity of time. In just a few hours, I thought, some of us are going to make that leap into eternity. And I will be one of the instruments of that voyage. I may also be one of the travelers … . It's going to happen sooner or later. But if today is my day—I'm going to have a cup of coffee first."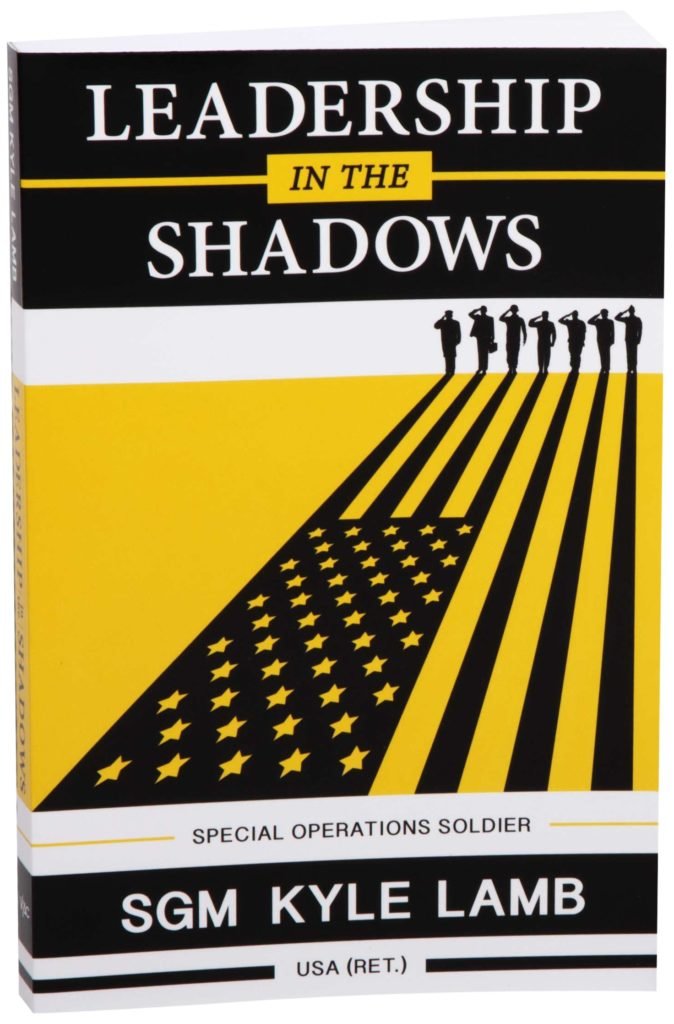 Whether military or civilian, the goal of any team is to accomplish the mission. With more than 20 years of experience in leadership positions within the U.S. Army's special operations community, Lamb is uniquely qualified to get you there. If you need to instill confidence and encourage teamwork, you'll find the tools in this book.
NOTABLE QUOTE: "You are not born with credibility. You must earn and build your credibility by becoming accountable, listening to your people, and, most importantly, performing on a daily basis. That credibility will be earned through performance and life leadership experiences."
"The Mission, The Men, and Me: Lessons From a Former Delta Force Commander" by Pete Blaber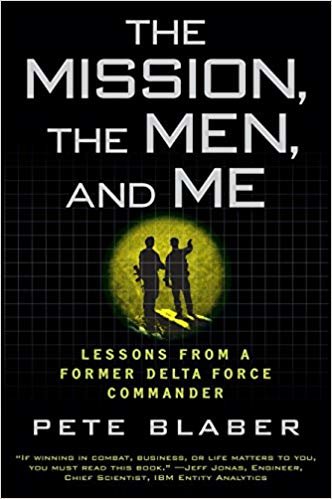 The former Delta Force commander distills his experience in the elite strike force into applicable leadership and life lessons for soldiers and civilians alike. And while he's dropping all this knowledge, Blaber also shares stories about his time in combat and provides insight into the bureaucratic workings of the U.S. government — for better or worse.
NOTABLE QUOTE: "The question that high-ranking leaders always seemed to inject in any risk-averse-oriented discussion was, "Is it worth getting a man killed for?" Forty thousand people die on our highways each year, but when you get into your car each morning, do you ask yourself if driving to work is worth getting killed for?"
"Kill Bin Laden: A Delta Force Commander's Account of the Hunt for the World's Most Wanted Man" by Dalton Fury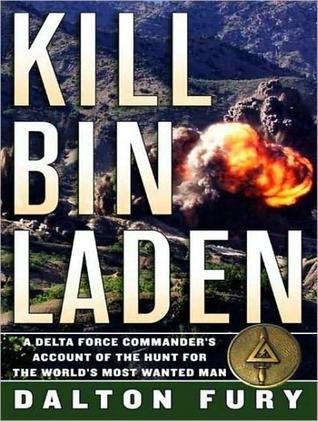 This New York Times bestseller details how close Delta Force came to killing Usama bin Laden in the Tora Bora mountains of Afghanistan mere months after the 9/11 terrorist attacks. Met with acclaim and criticism, Fury (a pen name for Thomas Greer, who died in 2016) went on to write a series of books, including fiction, under the pseudonym.
NOTABLE QUOTE: "Many times we had to think and act instantly, with no guidance at all, but that is why Delta picks the kind of operators that it does. They have to be able to think as well as fight. The muhj allies turned their guns on our boys to stop an advance. Rival warlords weighed their military decisions according to personal agendas. When we arrived in Afghanistan in December 2001, the United States was pulling troops out of the area in a weird ploy to trick Usama bin Laden while stripping us of a quick-reaction force. The muhj that were supposed to be doing the bulk of the fighting, and we sucking up the glory, routinely left the battlefield when it got dark, at times abandoning our small teams in the mountains. Some people within the U.S. command system were extremely reluctant to commit highly trained forces because they might get hurt. Some of the highest-ranking people in the Pentagon had no idea of what Delta was trained to do. The CIA bought loyalty out of duffel bags filled with American cash only to learn later that money does not buy everything in Afghanistan. Some of this might have been funny had it not been so serious."
"Delta Force: A Memoir by the Founder of the U.S. Military's Most Secretive Special-Operations Unit" by Charlie A. Beckwith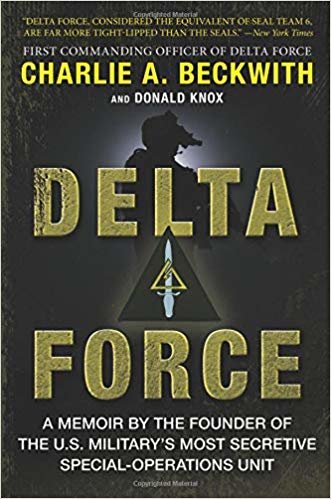 The first commanding officer of Delta Force probably has a pretty impressive story to tell — Beckwith doesn't disappoint. Originally published in 1983, you won't find the juicy details about what it takes to be an elite warrior in what is considered by many to be the most effective fighting unit in the world, but you'll find a detailed history — complete with war stories and the challenges he faced from a project management perspective to get the unit running and gunning.
NOTABLE QUOTE: "Then I remembered something I'd read that Teddy Roosevelt had said: "It is not the critic who counts, not the man who points out how the strong man stumbles, or where the doer of deeds could have done them better. The credit belongs to the man who is actually in the arena…who strives…who spends himself…and who at the worst, if he fails, at least he fails while daring, so that his place shall never be with those cold and timid souls who know neither victory nor defeat."
"No Easy Day: The Autobiography of a Navy SEAL: The Firsthand Account of the Mission That Killed Osama bin Laden" by Mark Owen
Before O'Neill started talking, Mark Owen got the conversation (and controversy) started with "No Easy Day." While it's been praised for being well-written and providing fascinating insight into the dynamics of SEAL Team 6, Owen has also come under fire from the Naval Special Warfare Command and surrounding community for speaking out about secret missions for what appears to be personal recognition and accolades.
NOTABLE QUOTE: "[to Navy SEALs] Quite frankly, I didn't even want to use you guys, with your dip and velcro and all your gear bullshit. I wanted to drop a bomb. But people didn't believe in this lead enough to drop a bomb. So they're using you guys as canaries. And, in theory, if bin Laden isn't there, you can sneak away and no one will be the wiser. But bin Laden is there. And you're going to kill him for me."
"American Badass: The True Story of a Modern Day Spartan" by Dale Comstock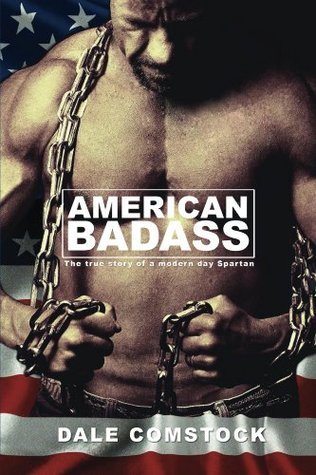 If you're in need of some inspiration to get up and be the best American you can be, you've found it. Comstock chronicles the successes and failures in his life, offering a glimpse into America's current warrior mentality. A quick and entertaining read.
NOTABLE QUOTE: "An American Badass doesn't start fights, but knows if he must fight, he can with courage and conviction. An American Badass doesn't steal, lie, or subvert the society that he lives in. He lives by a code of unwavering morality, and ethics that are tempered with honor, honesty, integrity, leadership, and loyalty to family, friends, and America."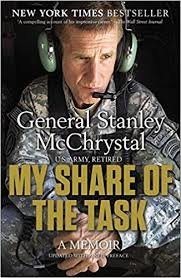 One of the most respected leaders of the GWOT, McChrystal served as the commander of U.S. forces in Afghanistan before retiring in 2010. In his 2014 New York Times bestselling memoir, he lays out the major aspects of his career and his path to becoming a four-star general. A leadership handbook wrapped in a personal narrative, "My Share of the Task" is both informative and entertaining.
NOTABLE QUOTE: "As the demands of the positions differed, and as I grew in age and experience, I found that I had changed as a leader. I learned to ask myself two questions: First, what must the organization I command do and be? And second, how can I best command to achieve that?"
BONUS: "Fearless: The Undaunted Courage and Ultimate Sacrifice of Navy SEAL Team SIX Operator Adam Brown" by Eric Blehm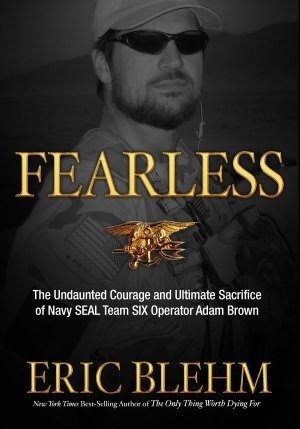 Even though it wasn't written by a Tier 1 operator, it's such an inspiring story about one that we had to include it here. After struggling with addiction and a stint in jail, Adam Brown used his faith to propel him to the highest level of elite warrior — SEAL Team 6. This New York Times bestseller chronicles his life, his struggles, and, ultimately, his ultimate sacrifice in Afghanistan.
NOTABLE QUOTE: "Modest, conventional expectations weren't enough to lure Adam Brown away from the power of drug addiction that ensnared him. Instead, the college dropout already in his mid-twenties found only the big, near-impossible dream of being a Navy SEAL captivating enough to consistently draw him to different choices."