There's something about giant fighting robots that is seemingly irresistible. They've been staples in pop culture for decades, from "Power Rangers" to "Pacific Rim" — and the underappreciated video game sequel "Titanfall 2." The allure of giant robots was not enough for "Titanfall 2" to become a commercial success, even when building upon the popularity of its predecessor. Compared to the first "Titanfall," the sequel struggled out of the gates with an estimated 4 million copies sold in the first month, compared to "Titanfall's" 10 million.
What remains to be seen is why it didn't rise to the occasion. "Titanfall 2" has received more critical acclaim than the first, currently sitting at an 89 on Metacritic compared to the 86 for the original. It was also better received by players, with an aggregate user score of 8.8 to the original's 6.4. "Titanfall 2" also sold on more platforms than the first, finding its way to PC, Xbox, and Playstation.
What those review numbers don't show, however, is the impact of its release date. "Titanfall 2" was released on Oct. 29, 2016, sandwiched between two giants: "Battlefield 1" and "Call of Duty: Infinite Warfare." EA believed that "Battlefield 1" and "Titanfall 2" were diverse enough to release them within a week of one another without taking into account that the new "Call of Duty" was coming out a week later. This left would-be "Titanfall" players trapped in the addictive "Call of Duty" gameplay loop.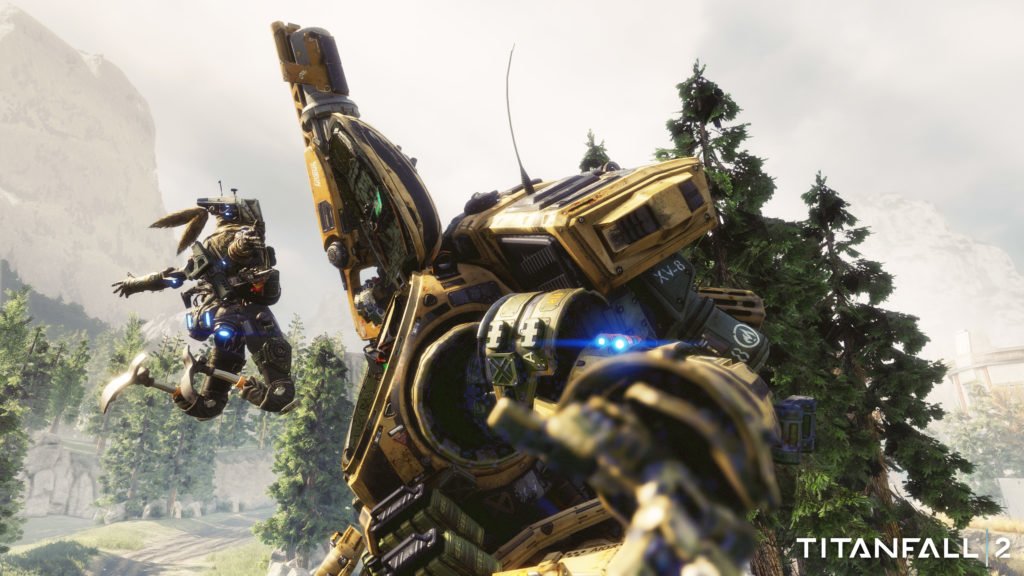 After failing to meet financial expectations and having a small to middling player base, "Titanfall 2" became a bargain bin pickup, which is how many people discovered it. After its initial release, the game could be found for $10 or less, and the cycle of media consumption left the game mostly as a forgotten gem. That is, until Respawn's breakout success of "Apex: Legends" in February 2019.
"Apex: Legends" is a battle royal game based in the gaming world and built on the lore of "Titanfall." "Titanfall 2" saw its player base more than double in the days and weeks after the release of "Apex: Legends." The bargain bin diamond was making its way out of the rough. "Titanfall 2" saw another surge near the end of 2019 in the form of a free release due to the Playstation Network's game of the month program.
The original "Titanfall" was the answer to nearly a decade of the market being saturated by similar military first-person shooter games. Instead of the players finding themselves in drab warzones with little to no gameplay variation between installments, "Titanfall" was fast-paced, frenetic, and offered two levels at which to play, the Pilot and the Titan.
The Pilot character is very fast and maneuverable with abilities like a double jump and a wall run to always keep on the move. He's also incredibly vulnerable and easy to dispatch, which makes movement the best tool at the character's disposal. The gameplay always features a series of decisions that dictate success or failure. Maneuvering the Pilot to dodge a hail of bullets only to wall run over enemies and lob a grenade at their feet is an experience unmatched in scale and speed.
On the opposite end of the spectrum is the Titan. The Titan is massive, clunky, and dangerous. As the game progresses, Pilots will eventually be able to trigger the game's titular event, a Titanfall. From there, the Pilot can hop into a Titan and lay waste to their enemies with a couple of different Titans to choose from. Titan battles are unique in that players need to watch for other Titans and Pilots looking to nab an energy core, which results in severe damage to the Titan.
"Titanfall 2" builds on the fast-paced multiplayer gameplay while also adding something that the first sorely lacked — a single-player experience. The single-player option is a short but exciting affair that clocks in around six hours but remains packed with exciting setpieces. The single player story mission is one of the most engaging to date, featuring sci-fi elements such as time bending. The story has flaws — underdeveloped characters and antagonists that spew a few lines before either dying or disappearing, for example — but when transferring from a giant IKEA factory to a warzone full of battling Titans, you'll hardly bat an eye.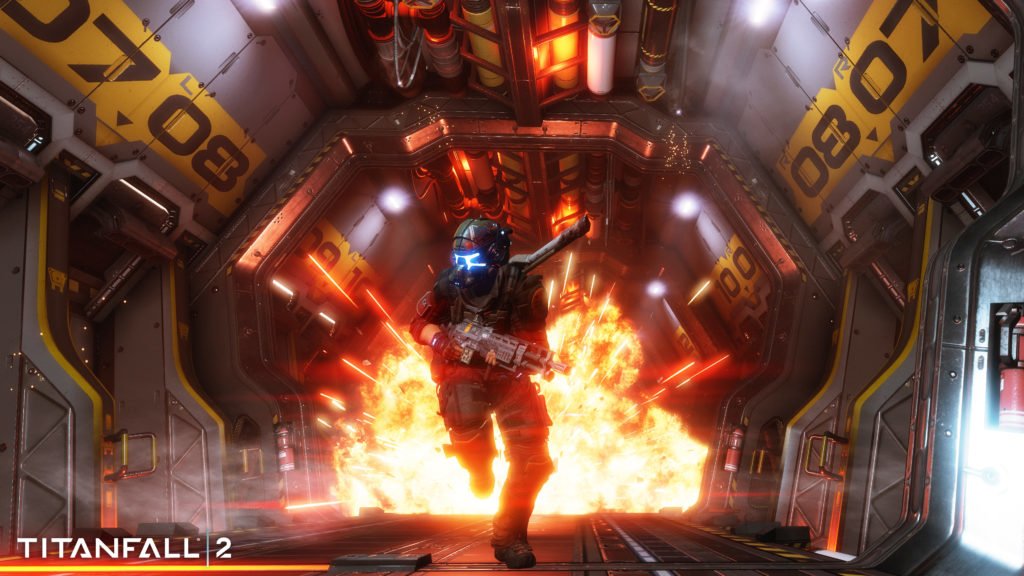 Something also unique to "Titanfall 2's" single-player option is its inclusion of an ally by the name of BT. Your character, Cooper, and BT have incredible chemistry beyond the standard quippy dialogue of movies like "Avengers." Their relationship feels like a natural consequence of their situation. BT is also unique because you don't have to defend him, and he isn't invincible. Most video games with allies to the main character run into the problem that AI generally lack self-preservation tactics and regularly put themselves into situations that result in frustrating "game over" screens for the player. To circumvent this, most games make player allies invincible with little to no fanfare from players. BT is neither invincible nor stupid. He can be left to his own devices and still kick ass all the same.
From a gameplay and technical standpoint, "Titanfall 2" was everything people could ask for from a sequel, but the future of the franchise remains in limbo. In October 2019, EA said that it "won't forget about Titanfall 3," but with the success of "Apex: Legends" they want to focus more resources into cultivating and maintaining its "Apex" player base. As of now, there is no news regarding a third "Titanfall" game.
"We really want to keep the team hyper-focused on ["Apex Legends"] because we see there's so much opportunity there, so I can't give you a sense of if and when ["Titanfall 3"] will come, but it's still a great brand, and we certainly won't forget about it down the road," said EA COO and CFO Blake Jorgensen. In its strongest quarter, "Apex: Legends" made almost $150 million, and while the game has seen a sharp decline in its player base, it still brings in consistent numbers.
"Titanfall 2" is left in proverbial limbo. The sequel had a linear progression from the first and was acclaimed by players and critics, but it didn't have the same pull of the industry's big hitters. It was released at the wrong time, stuck between two of the highest-grossing yearly gaming franchises, and with its developers, Respawn Entertainment, dedicating their resources to "Apex: Legends" and "Star Wars: Jedi Fallen Order," the game didn't maintain the support it needed to cultivate a strong player base.