Cold-brew industry leader Toddy hosted an online trade show for cold-brew coffee enthusiasts on July 29. The event was called "Better Cold Brew With Toddy: Exploring the Art & Science of Cold Brew," and Coffee or Die Magazine was given exclusive access to this year's event.
Toddy, a privately held, woman-owned business, is delivering on its commitment to and passion for giving back to its local community. The company is dedicated to supporting the global coffee industry by conducting cold-brew research and sharing it with both consumers and industry members.
Because of the pandemic, the one-day live trade show was run virtually this year from the Toddy headquarters in Loveland, Colorado. The event was open to US and European cold-brew enthusiasts and industry professionals eager to discover the insider tips and techniques modern cafes rely on to create exceptional cold brew.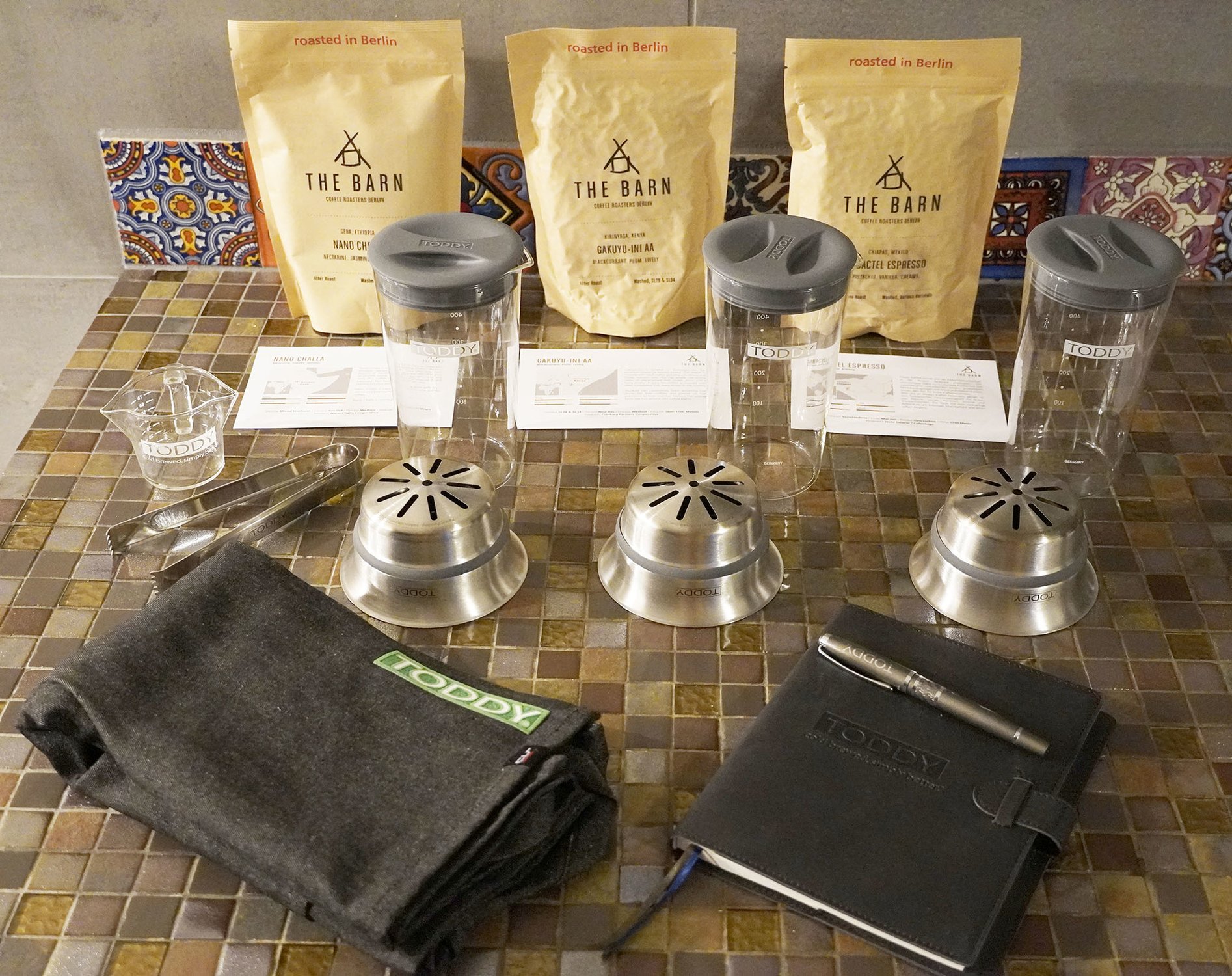 "I'm delighted to welcome you to our first-ever virtual trade show, Better Cold Brew With Toddy," Toddy president Julia Leach said. "Our goal today is for you to leave with a greater understanding of and appreciation for the cold-brewing method. Here at Toddy, we're constantly investigating the science of brewing and exploring its creative side. We hope you are inspired after today's events."
The events were broadcast using the immersive, virtual-venue platform Hopin, which offers multiple interactive areas optimized for connecting and engaging. Trade show attendees were able to move in and out of Toddy's virtual rooms throughout the entire event, just like at an in-person trade show.
The fully interactive five-hour conference featured informative talks and events focused on topics such as cold-brew basics, how to build a cold-brew program, and cold-brew cupping techniques. Specialized topics, such as cold-brew mixology and an overview of nitro and kegging, were also discussed at length.
The platform also had virtual booths, like those found in exhibit halls, for attendees to explore, offering deep dives into roasting and brewing equipment and all the resources referenced in the events.
The team at Toddy gave enthusiasts a greater understanding of why cold brew has become such a popular trend across the globe. They explained its versatility and how, with the proper knowledge, it could be used to make a wide variety of beverages to be enjoyed throughout the day.
Trade show participants could enhance their educations with carefully curated "experience boxes." We purchased the Toddy Sensory Experience Box, which allowed us to practice the cold-brew skills we were learning in real time. The Sensory Experience Box featured Toddy cold-brewing equipment, specialty coffee from The Barn, accessories, and easy-to-follow instructions for honing our cold-brew techniques.
A highlight for many attendees at the event was Toddy's guest speaker from Berlin, Ralf Ruller. Ruller is the founder of The Barn Coffee Roasters, one of the best-recognized specialty coffee roasters in Europe. He is also considered a pioneer of the third-wave coffee movement in Germany.
The Barn provided the featured coffee roast in the Toddy Brewer and Sensory Experience Boxes. The coffee we used during the event for our single-serve cold-brew sample was a Gakuyu-Ini roast from Kenya.
"I'm very happy to be a part of the Toddy event, and I'm very proud that you are tasting my coffees," Ruller said during the live event. "I want to go a little bit deeper on the flavors and on the three individual farms that we are presenting today."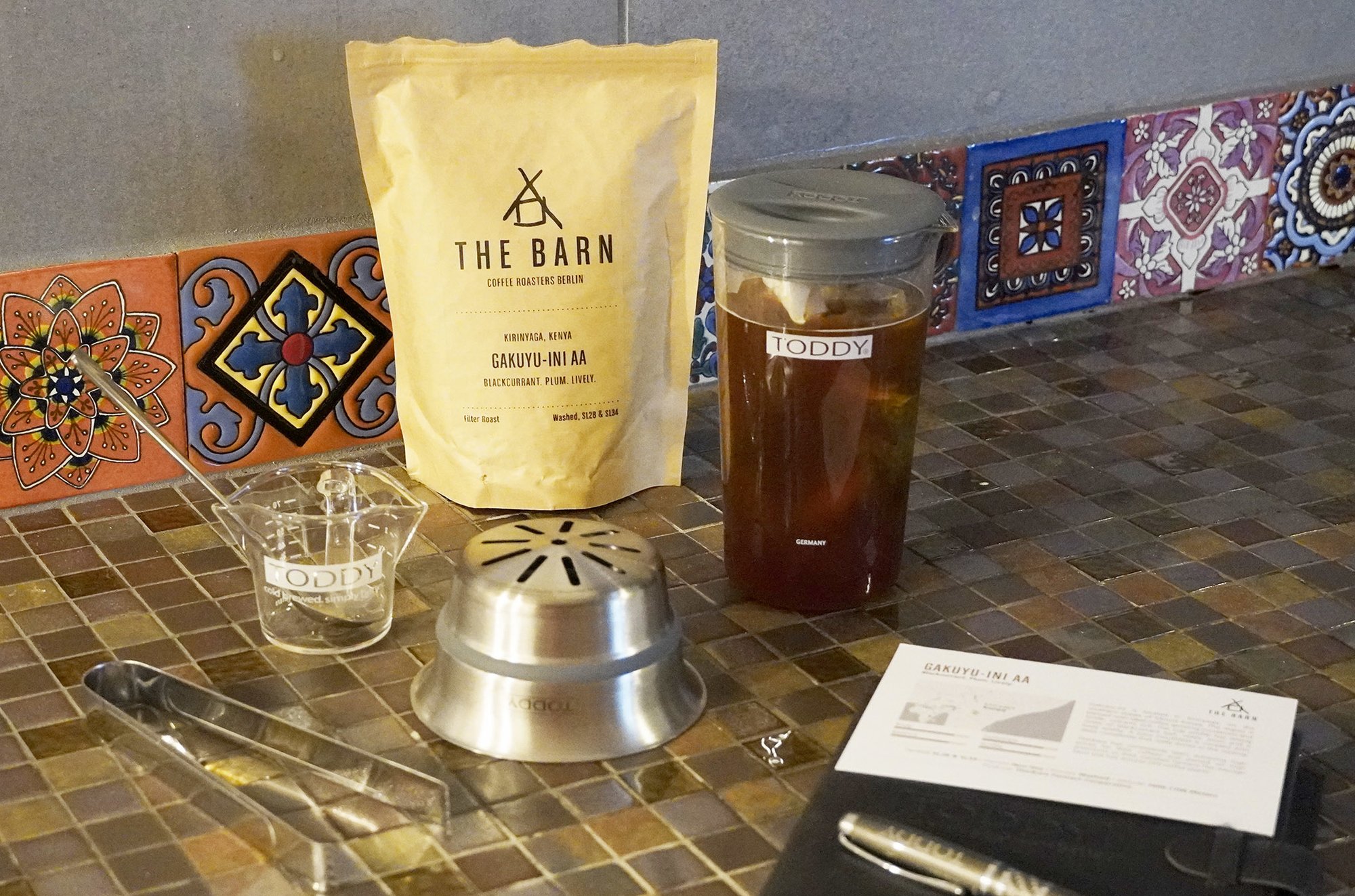 Ruller went on to explain the importance of building solid relationships with every farmer. "The more we engage, the more the relationship grows over the years. With personal visits and feedback on what worked and what didn't in the previous season, we can achieve a lot, and most of all, we are building trust."
He also went into greater depth on the three different roast profiles that arrived in our Sensory Experience Boxes. This was the highlight of the entire day for us, as we were able to get hands-on experience with a new coffee offering and information from the roaster himself, something you're not often treated to when ordering a new coffee roast online.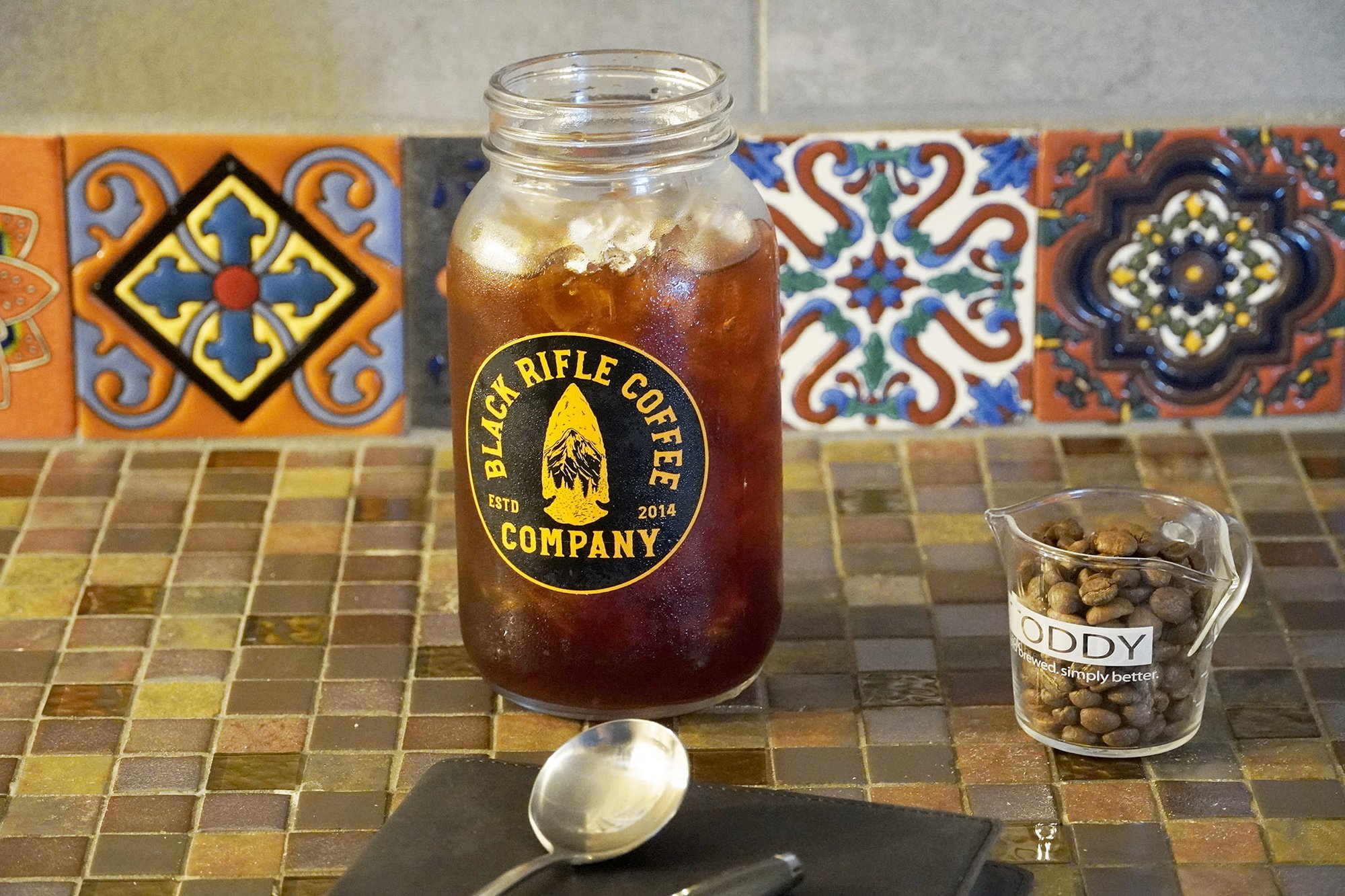 The final three parts of the event were dedicated to brewing factors, cold-brew cupping, and nitro and kegging techniques. We learned about the factors that could influence our cold brew's taste and strength and that it's perfectly okay to experiment with your cold-brew techniques. The ideal way to do this, we learned, was to change only one variable, leaving all the other variables the same.
"By isolating one parameter at a time, you can find out how each change affects the taste of the coffee," Devon Powers, a customer service manager at Toddy, said. Several question-and-answer sessions followed these final classes. The event concluded with a cold-brew-cocktail happy hour and a specialty coffee trivia game.
Read Next: