Sipping his Blackbeard's Delight coffee — completely void of cream, sugar, or anything else that might get in the way — Tom Davin reflects on a life of leadership.
From the captain of his Duke University lacrosse team to a captain in the Recon Marines, Black Rifle Coffee Company's co-CEO has filled his fair share of leadership roles. Before joining Evan Hafer at the helm of BRCC, Davin played critical roles for industry-defining brands such as PepsiCo, Taco Bell, Panda Express, Oakley, and 5.11 Tactical.
While hard work, determination, and experience helped him build an impressive resume of military and business achievements, Davin also credits his success in leadership to books. An avid reader, Davin sat down with Coffee or Die Magazine to talk about six books he thinks everyone should read.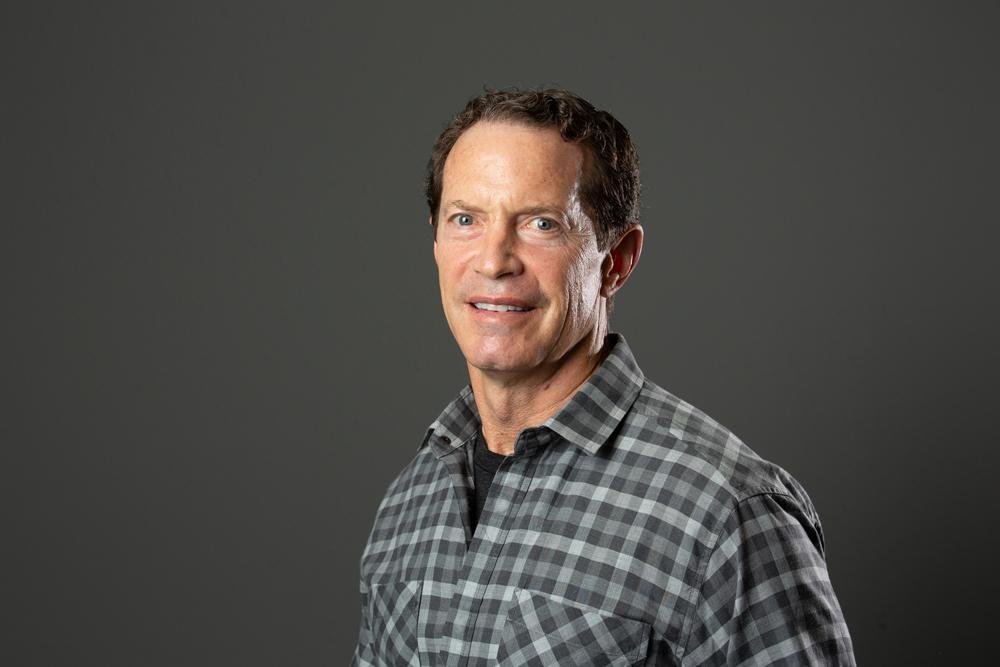 On Desperate Ground
Hampton Sides tells the story of the Chosin Reservoir like no one else. The definitive battle of the Korean War saw Americans surrounded and outnumbered by communist forces in one of the harshest natural environments on the planet. Outnumbered and outgunned, Marines broke through the enemy lines and led the withdrawal of American forces from the reservoir. There are plenty of good books that chronicle the heroic efforts of the Marines and soldiers fighting and freezing in the Korean mountains, yet few include the deadly hubris of Gen. Douglas MacArthur like On Desperate Ground.
Tom Davin is a student of the Korean War and reads just about any related book he can get his hands on. He's had the honor of meeting several Korean War veterans, including Col. William Barber, Medal of Honor recipient and former company commander of Fox 2/7 (a captain during the Battle of Chosin Reservoir). Davin has since sought to better understand what "the Chosin Few" went through, and no book better explains the failures in leadership that led to the catastrophic overextension of American forces.
"Sides explains how MacArthur and his staff ignored intelligence reports indicating that the Chinese were sending troops across the Manchurian border," Davin said. "In fact, 300,000 Chinese moved south to surround 20,000 men of the 1st Marine Division. The leadership and courage of Marines like Capt. Barber makes for one of the most compelling modern battlefield stories ever told. As a 1st Division Marine, I consider this required reading."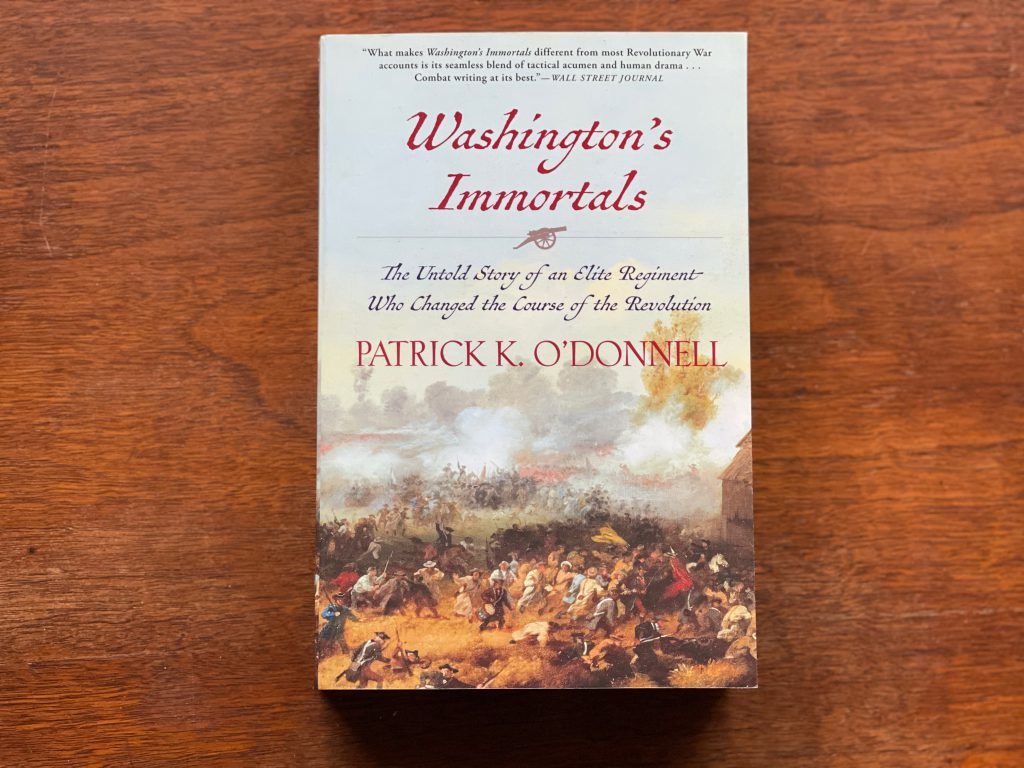 Washington's Immortals
The story of the Maryland 400 would largely be lost to history if it weren't for Patrick O'Donnell's 2016 book. O'Donnell tells the story of the 1st Maryland Regiment during the Revolutionary War. Their Thermopylae-esque defense of Washington's retreat during the battle of Brooklyn saved the fledgling army from certain defeat. Upon witnessing the Marylanders wage their heroic rear-guard action, Washington lamented, "Good God! What brave fellows I must this day lose."
Davin told Coffee or Die the book was recommended by Kyle Lamb, who, he pointed out, "knows a thing or two about infantry combat." The book does a superb job of mixing intense combat scenes with historical research.
"What I found most inspiring were the personal stories of merchants, tradesmen, farmers, and free Blacks who volunteered their blood and treasure to fight for a cause they believed worth dying for," Davin said.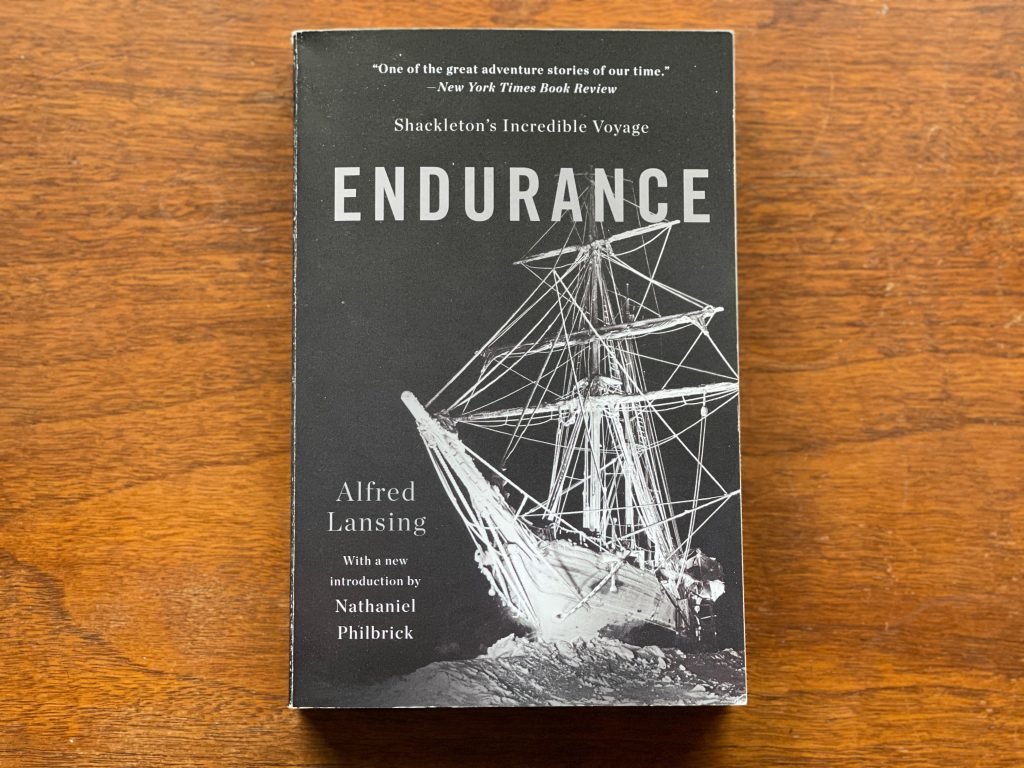 Endurance
Alfred Lansing originally wrote the story of Ernest Shackleton's infamous journey across Antarctica in 1959. The book is one of the most popular adventure books ever written, and for good reason. Few stories better highlight the indomitable human spirit.
Shackleton's ship gets trapped in the Weddell Sea's ice floes, forcing the crew to abandon ship. Shackleton then leads his men across the pack ice on one of the most extraordinary feats of survival in history. Lansing brings the story to life and reveals Shackleton's near-superhuman ability to lead.
"Shackleton's methods are truly timeless," Davin said, "and every bit as relevant today as they were when wooden sailing ships ruled the seas."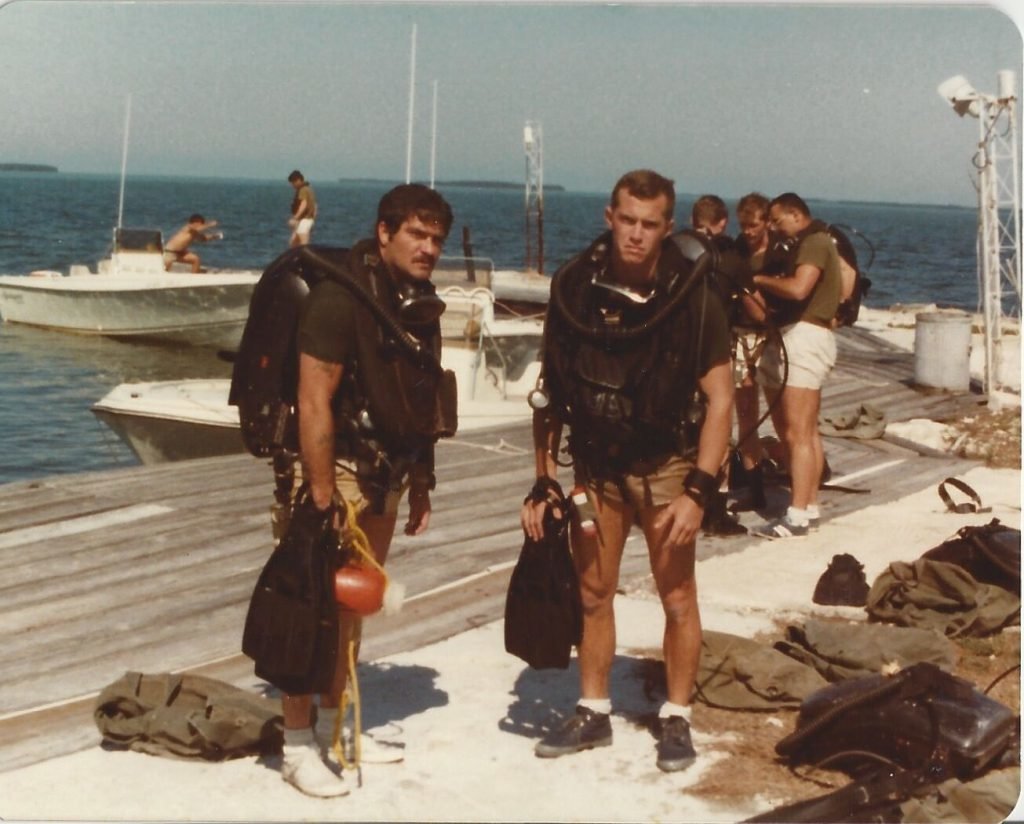 Republic of Pirates
Most people think of pirates as being ruthless, seafaring thugs, swinging from the rigging adorned in scarves and heavy eyeliner. Colin Woodard's 2007 book challenges that narrative. Republic of Pirates sheds light on the surprisingly progressive way in which pirates governed themselves. Most major issues were brought to a vote, including who was given command of the ship.
Since Tom Davin's favorite BRCC brew is Blackbeard's Delight, it comes as no surprise that a book about pirates makes his list. Davin pointed out that despite Blackbeard's violent reputation, he tended to favor guile and intimidation over force to accomplish his goals.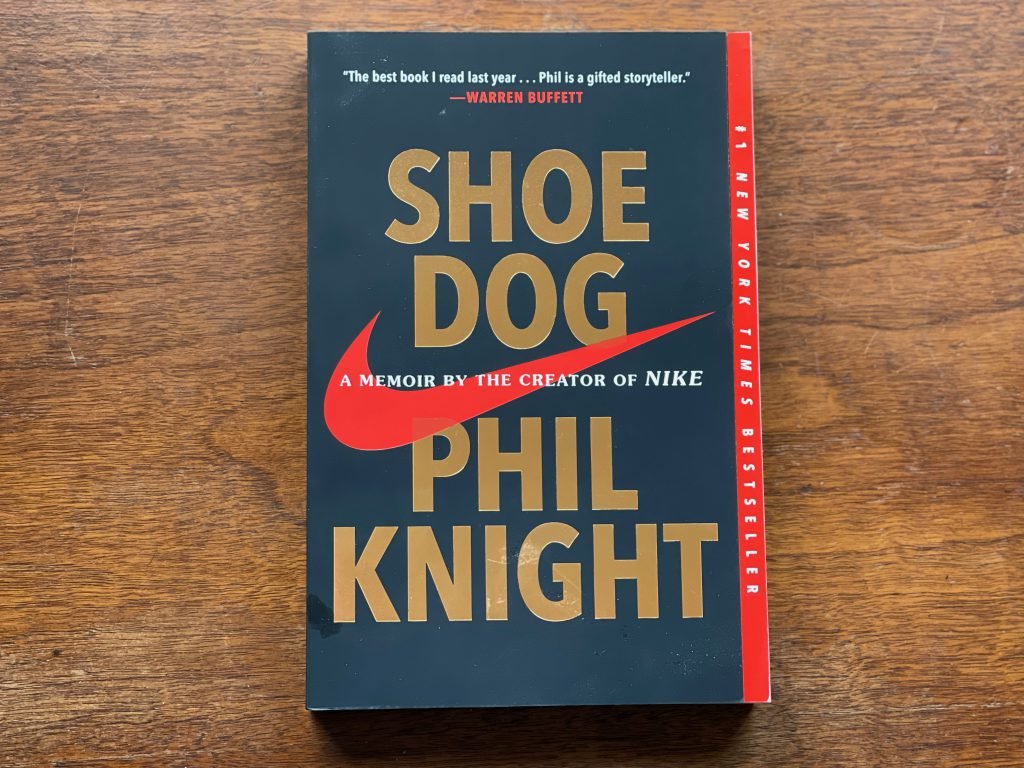 Shoe Dog
The story of Phil Knight and the tumultuous founding of Nike is one of perseverance and creativity. Praised by Bill Gates and Warren Buffett for its honest view of a life in business, Shoe Dog highlights all the obstacles Knight faced on his journey to build Nike into the successful business it is today. Davin called the tale "a classic American entrepreneurship story, where I'm reminded that there were a dozen times Knight could have failed."
Predictably Irrational
Dan Ariely's 2008 look into behavioral economics, Predictably Irrational: The Hidden Forces That Shape Our Decisions, attempts to understand what makes people tick. "With two PhDs from MIT," Davin said, "he is likely the brightest person I know."
Ariely suffered severe burns covering most of his body from an exploding flare. During his time observing people in the burn unit, Ariely realized most people do irrational things in predictable ways. "Predictably Irrational is both thoughtful and entertaining in outlining why people are easily influenced to make irrational choices," Davin said.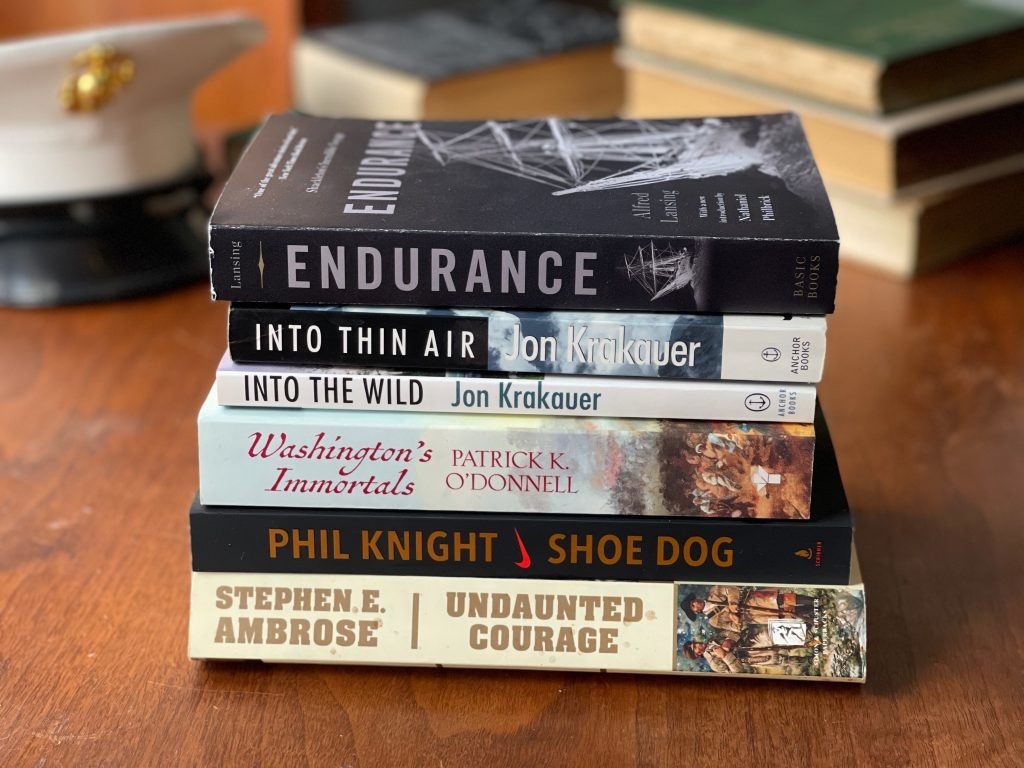 When Davin isn't busy leading BRCC or working out, he's usually reading. He dedicates 30 minutes every morning to the news, and at any given time is listening to one audiobook and reading one or two physical books. How does a man with so much on his plate have time to read? He makes time. Davin caps his social media consumption at 30 minutes a day or less, and he dedicates flights and evenings to reading. For those who want to read more books annually, it is as simple as making reading a daily priority. It takes effort to carve out a schedule for more reading time, but if you ask BRCC's co-CEO, he will tell you that time is a necessary ingredient for success.
More recommended books from the bookshelf of Tom Davin:


Crazy Horse and Custer by Stephen E. Ambrose


Undaunted Courage by Stephen E. Ambrose


The Speed of Trust by Stephen M.R. Covey


Unbroken by Laura Hillenbrand


Autumn of the Black Snake by William Hogeland


The Winter Army by Maurice Isserman


Into the Wild by Jon Krakauer


Into Thin Air by Jon Krakauer


The Innovation Stack by Jim McKelvey


Drive by Daniel Pink


Ghost Soldiers by Hampton Sides


Start With Why by Simon Sinek


Read Next: How Corporate Misfit Tom Davin Finally Found a Home at America's Coffee Company