What does it take to be a part of one of the most elite units the world has ever seen? It takes strength, a smart, tactical mindset, intelligence to outwit your enemies — however, these are all things that can be easily taught. It also takes experience, which can only be earned over time, and above all, it takes passion. Heart.
These are the qualities that led Tom Spooner into a career in special operations, 10 years of which were spent as an operator in "The Unit." The man is no stranger to combat, having spent 40 months of his life in combat zones and with more than 1,300 direct action missions under his belt. However, when Spooner left the military, he didn't let those qualities dissolve. After a stint in training and serving law enforcement, he co-founded Warriors Heart and poured all of his experience and heart into it.
Warriors Heart is a privately funded treatment center that provides services to active military service members, veterans, and first responders. The program assists with subsidizing treatment costs for warriors who are in need, with a particular focus on addiction, chemical dependency, and post-traumatic stress (PTS). It is located near San Antonio, Texas, and its world-class facilities and programs have seen approximately 1,400 warriors pass through its gates.

Coffee or Die Magazine spoke with Spooner to get a look inside Warriors Heart.
"We're licensed by the state of Texas, we have to follow certain guidelines," Spooner said about the programs they offer. "Group therapy, one-on-one, that kind of stuff, but it's drastically different than your average rehab — we do all the things you have to do, but it's solely a warrior population."
He noted that experiences vary, and not just between two soldiers. A former Green Beret is going to have a host of different memories than a firefighter. And yet he still observes that common bond among them, that experience in serving on the line between life and death.
"There's still that common thread," Spooner said. "It's the same stuff that eats these guys up, whether it's kids getting killed, physical pain, fear, anxiety … they have this common thread and they can relate to each other right from the get-go."
Spooner insisted that some of the most effective forms of healing come from that exact network of warriors. "That's where the magic happens," he said. "Amongst themselves."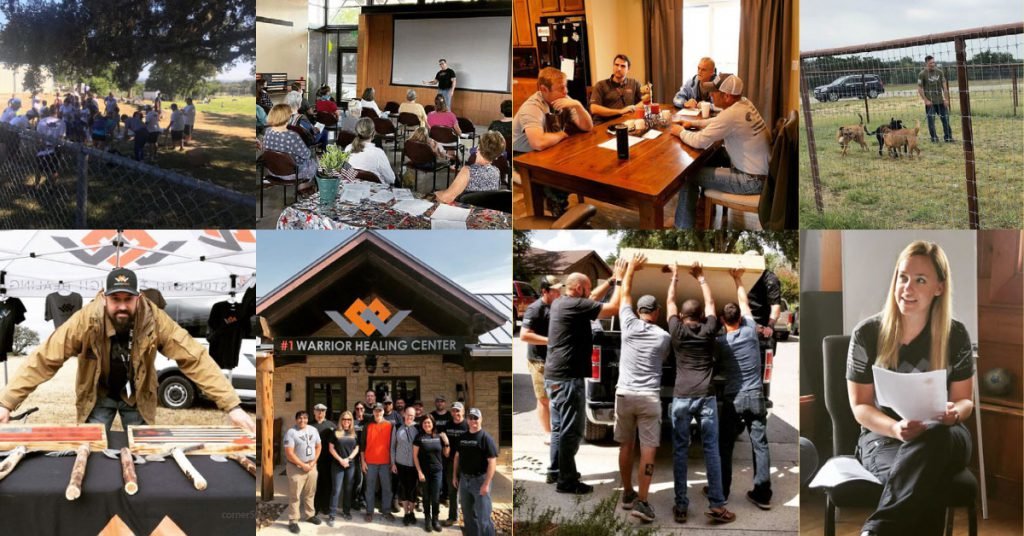 Just as he has an almost unparalleled amount of experience in combat, Spooner has experience in seeking help when he needed it. "I got sober in 1992," he said. "By 'sober,' I mean I was heavily involved in AA, heavily involved in helping other guys out. It was a huge passion of mine, being able to help guys out." Now he has taken that to the treatment center. "Basically my life experience, I poured it all into Warriors Heart."
The people who find their way to Warriors Heart have something else in common, too. "All of our population volunteered to put themselves in a position to receive a traumatic event," Spooner explained. "That is super important in the approach to healing — we don't have that victim mentality. Even if you fell victim to a fucked up circumstance, you still volunteered to go out there." This isn't meant to place blame on the injured person; rather, it instills a sense of personal responsibility and control as they take charge of their healing process.
The tight-knit community isn't the only thing that separates Warriors Heart from other facilities. The military and first responder communities are no stranger to stern criticism when necessary. "Because we have that [warrior] population — they are rugged, tough, honest, and can take criticism," Spooner said. "You can get called out, but it's all out of love."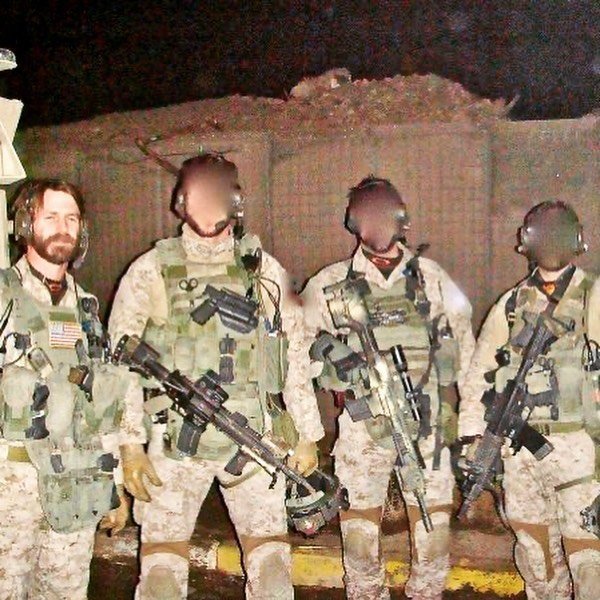 The days at Warriors Heart are packed with life. Spooner described a regimen of accountability meetings, an early breakfast, exercise by ability group, long walks, yoga, designated phone time, group chat in the evening, and group sessions that focus on chemical dependencies, trauma, or PTS. Spooner emphasized the courage it takes for many of these people to open up about things they're not typically built to open up about.
"It's all that stuff we don't like talking about, that makes us super uncomfortable," he said. "Getting in a firefight is not as intense as sitting down with a psychiatrist and talking about my feelings."
The healing process isn't just about breaking down barriers and abstaining from substances — that's one of many facets to this program. As there is an emphasis on internal reflection and improvement, there is also an emphasis on external creativity.
Hours a day are dedicated to "electives." That could mean working and creating in a metal shop, wood shop, creating traditional art, going out and fishing, hitting the gym again, getting some K-9 time, or practicing jiujitsu.
The excitement in Spooner's voice about the creation process was unmistakable. "Again, there's been a lot of destruction in these guys' and gals' lives, often at their own hands — and now there's this creative process going on," he said. "We're trying to re-create themselves through all the therapies and the groups and the peer networks, so the internal works. Okay, got it, now let's create something externally, whether that's an art piece, whether that's a tomahawk, whatever it is that they want to do, they're creating something physical that, when they're done with it, it's an artifact, it's real. It's a fact."
"We get tons of folks who, when they get home, they start their own art shop, woodworking shop, metal shop — they bring that home with them. They're being creative and they're making something that's positive," he said.
"They come to us at the lowest point of their lives," Spooner continued. "They've burned a lot down. But it still all goes back to one thing: to remind them of who they are. They weren't always like that, they were usually really talented and gifted. Everything we do is about getting rid of who they're not and reminding them of who they are."
Spooner said that they aren't running Warriors Heart based on half-baked theories or ideas with little weight to them. He said they want to be able to approach one of the visitors and say, "Hey, if you do these things, then you will leave here and you will be successful." He described their work ethic less as theory and more as "battle-proven TTPs."
This level of passion, dedication, and practical application of proven tactics, techniques, and procedures defines Warriors Heart — and Tom Spooner.