When Ethan Hawke and his stepbrother saw Top Gun in a theater in 1986, the film changed their lives forever.
In Hawke's TED Talk video — "Give Yourself Permission To Be Creative" — the acclaimed actor describes how the movie that made homoerotic beach volleyball montages and rule-shirking fighter pilots equally badass sent him soaring after his creative dream to become a professional actor. For his stepbrother, retired Col. Patrick Powers, the movie set him on his path to a long career of military service in the Army Special Forces.
"I just looked at him, and we both felt that movie, just, like a calling from God […] but completely differently," Hawke said, recalling the moments after leaving the theater. "I wanted to be an actor. I was like, 'I gotta make something that makes people feel. I just want to be a part of that.' And he wanted to be in the military."
Powers served for 26 years, spending most of his career in Special Forces. He completed four combat tours to Iraq and Afghanistan as a Green Beret and was awarded four Bronze Star Medals. Powers is also the founder and CEO of Gold Star Sailing, a foundation that helps Gold Star children heal, build teamwork, and develop character by teaching them to sail.
"He gave his life to his passion," Hawke says of Powers' path. "His creativity was leadership. […] That was something he felt called to do, and it gave back to him."
Hawke's talk emphasizes the importance of individuals pursuing what is important to them, without regard for other people's opinions on those individual callings. He offers the example of American poet Allen Ginsberg, who went on a politically conservative TV show in 1968 and brazenly chanted the Hare Krishna mantra. The host and nationwide audiences were unsure how to take the strange, harmonium-backed mantra from the controversial Beat poet. When Ginsberg's friends later questioned him about the bizarre performance and whether he knew the whole country was making fun of him, Ginsberg simply responded, "That's my job."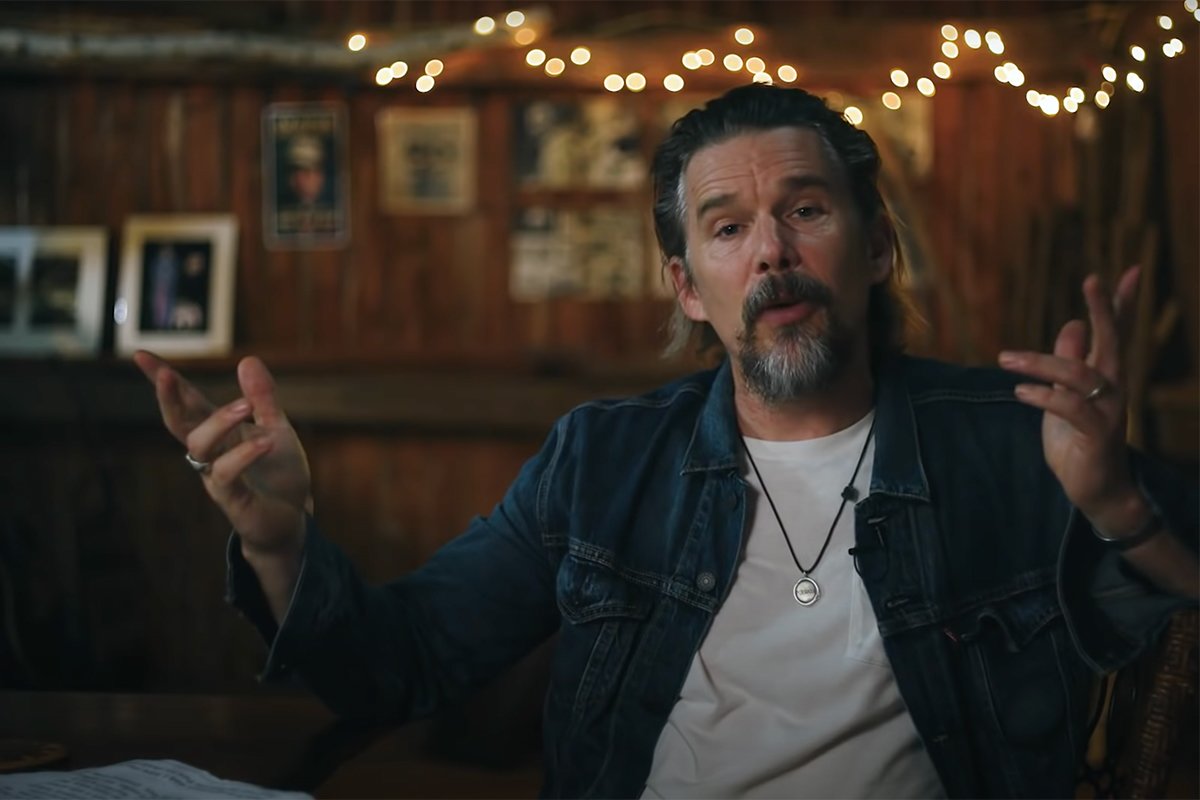 The story resonated with Hawke, who was inspired by Ginsberg's willingness to appear foolish in the pursuit of creativity.
"If you want to help your community, if you want to help your family, if you want to help your friends, you have to express yourself," Hawke says in the video. "You just have to follow your love. There is no path. There's no path until you walk it, and you have to be willing to play the fool. So don't read the book that you should read; read the book that you want to read. […] Take some time to talk to somebody that you don't normally talk to. I guarantee, if you do that, you will feel foolish. That's the point. Play the fool."
Read Next: