The sequel to the 1986 smash-hit Top Gun has been decades in the making, but after years of delays, the air-combat movie is finally soaring into theaters this week behind a promotional blitzkrieg led by Tom Cruise.
Every poster for the new high-flying sequel has 'Tom Cruise' plastered above the movie title, and surprisingly, it doesn't feel obnoxious. With social media blurring the definition of celebrity more every day, Cruise sometimes feels like the last real movie star. Known for performing all of his own outrageous stunts, Cruise can simply attach his name to a film and fill theaters. But with Top Gun: Maverick, the action star has crafted more than an entertaining action flick; he's built a movie-going experience. Top Gun: Maverick is a movie that demands to be seen on the big screen.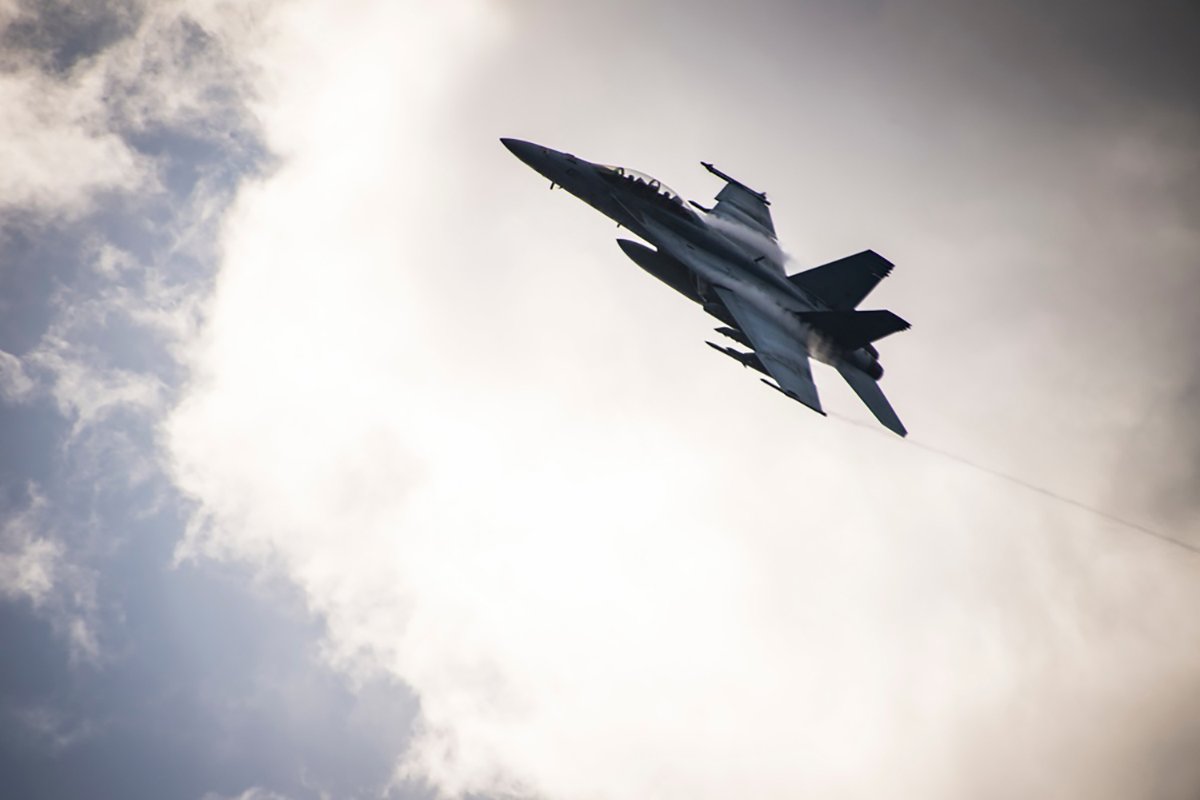 Before the trailers begin, as dads with young sons and teenage couples straggle in to find their seats in the dark, an image of Cruise in his green flight suit and iconic red, white, and black "Maverick" helmet appears on the big screen. In the corner below a dominating F-18 Super Hornet sits a QR code that moviegoers can scan from their seats, prompting them to answer a few questions about their personalities. A moment later, their phones reveal unique fighter pilot call signs and helmets, appearing around their faces in like a Snapchat filter.
Once audiences are done meeting their high-flying alter egos, a montage depicts a series of Top Gun premieres around the world. The stars put on massive promotional events in London — where Prince William and Kate Middleton were in attendance — in Mexico City, with nearly the entire cast posing together on the red carpet, and most impressively, aboard the USS Midway, where Cruise arrived in true Maverick fashion, landing his helicopter in front of the 4,500 sailors who made up the crew of the aircraft carrier.
Then, when all the press-tour footage ends, Cruise appears on screen to deliver a special message to the audience, thanking them for spending their hard-earned money to see the film in theaters. All this pomp and circumstance serves to make the audience feel like they're about to witness a major movie event — and they are.
The movie opens with Maverick turning wrenches on a beautiful P-51 Mustang, because how else would the only American pilot with three air-to-air kills spend his downtime? And then, as if rising from the deck of a carrier, the first chords come humming off Dan Huff's guitar, followed by Kenny Loggins crooning, "Revvin' up your engine, listen to her howlin' roar," officially eliminating any doubts that the sequel's soundtrack won't live up to the original's. From there, the two-hour movie moves at Mach 10.
Avoiding spoilers here like the pilots of Top Gun: Maverick avoid missing opportunities to pop their shirts off, the movie succeeds on all levels. It's got the perfect dose of nostalgia for super fans of the original without falling into the trap of simply remaking the first movie (looking at you, The Force Awakens). A captivating — although surface-level — plot keeps the movie flying forward while Cruise, Jennifer Connelly, and Miles Teller deliver some genuinely great acting.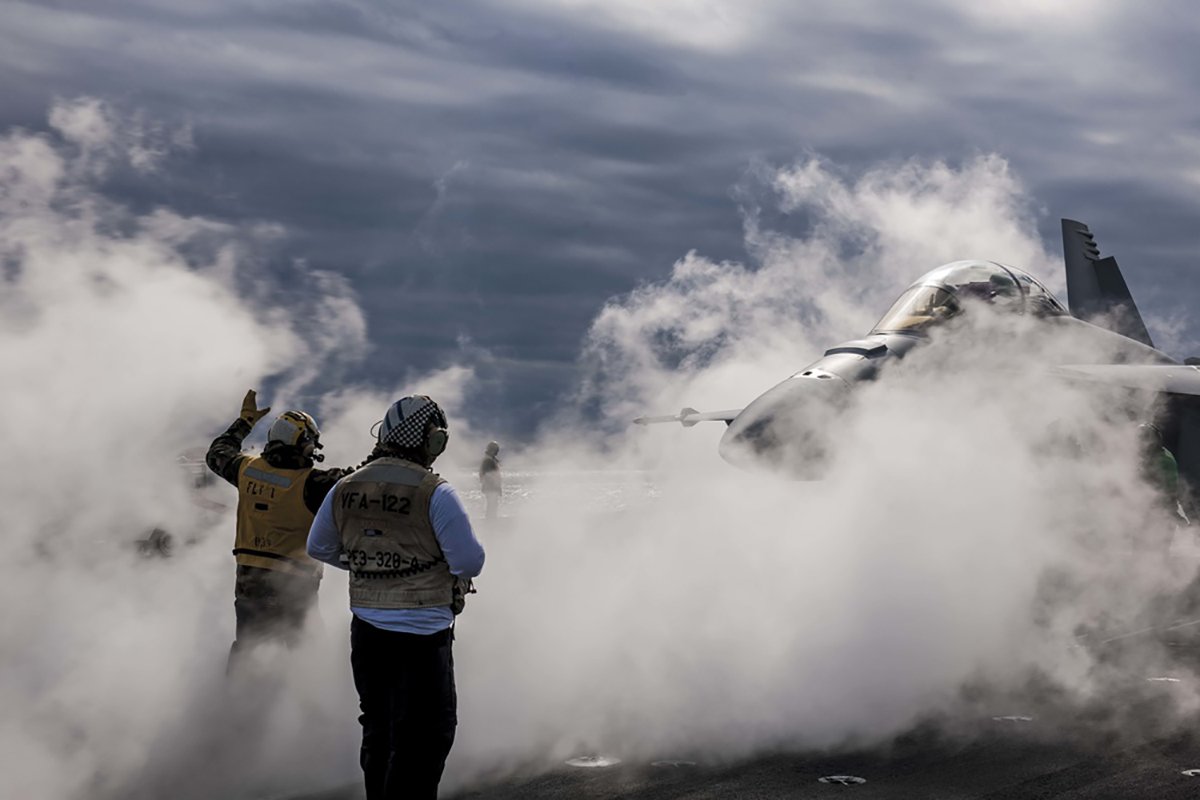 Cruise — known for looks that have aged like a fine wine and his affinity for stunts that push the limits — actually gives one of the most emotional performances of his career. There were few dry faces after Cruise shared the screen with former co-star Val Kilmer. Kilmer — now unable to speak because of throat cancer — has a bigger cameo than expected, and despite his failing physical health, manages to be an emotional aircraft catapult, launching the movie beyond superficial action and special effects.
Teller — famous for roles in Whiplash, Fantastic Four, and War Dogs — breathes fresh air into the franchise as "Rooster" — Goose's son, now also a Top Gun graduate. His on-screen chemistry with Cruise is undeniable as the pair manage to elicit laughs, tears, and tension. Backing Teller and Cruise are a bomb bay full of nods to the '80s blockbuster, but we won't ruin those for you.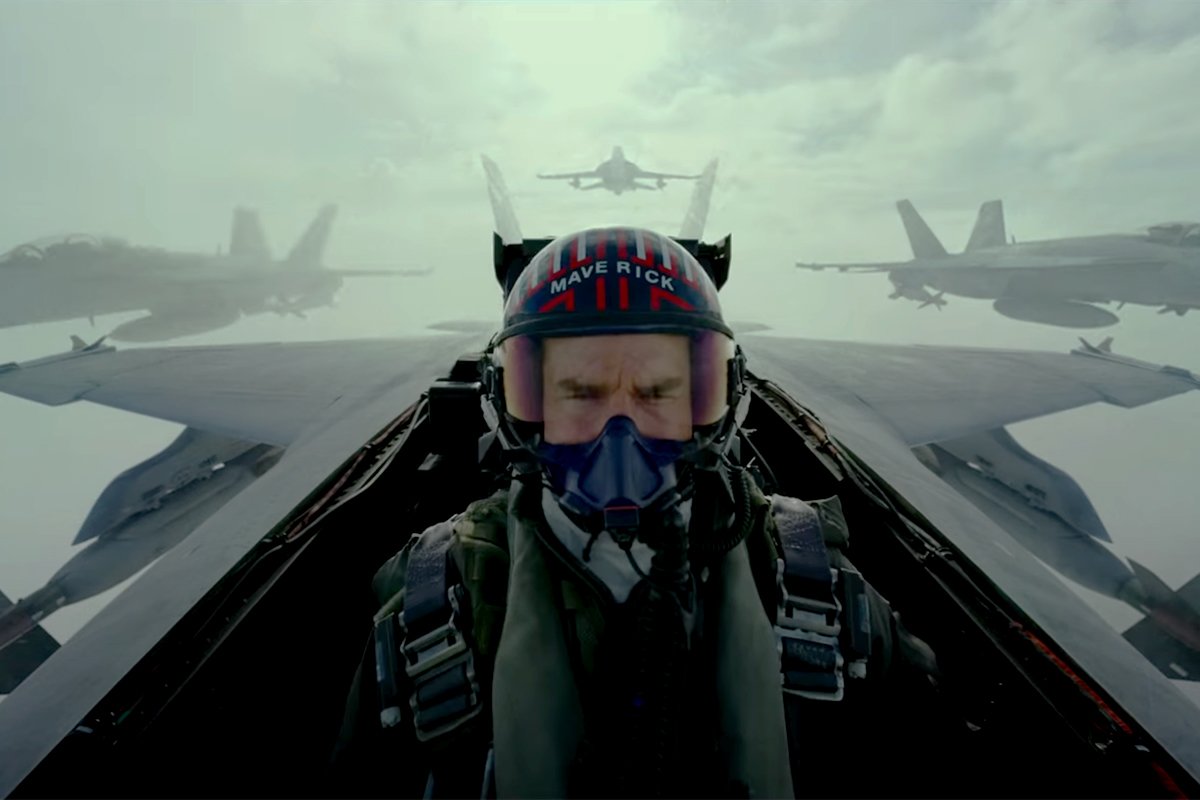 But for all the stand-out performances and nostalgia nuggets, the real show-stealer of Top Gun: Maverick is the cinematography. If you removed all the dialogue, music, and all remnants of a plot, you would still have a movie worth seeing in theaters. The footage of modern fighter jets pulling off stunning feats of flight is simply breathtaking. A mix of beautiful orange American desert and snow-covered peaks of a nameless, European adversary provide the perfect backdrop for F-18 acrobatics.
Cruise notably demanded he be allowed to fly an F-14 Tomcat himself for the film, and each cast member went through a rigorous testing process to ensure they could handle a barrage of G-forces before getting their parts. Specially designed cameras were used in each aircraft to capture the actor's performances as they experienced the real effects of the dog-fighting maneuvers. According to cast members, puking in the air was common for much of the shoot.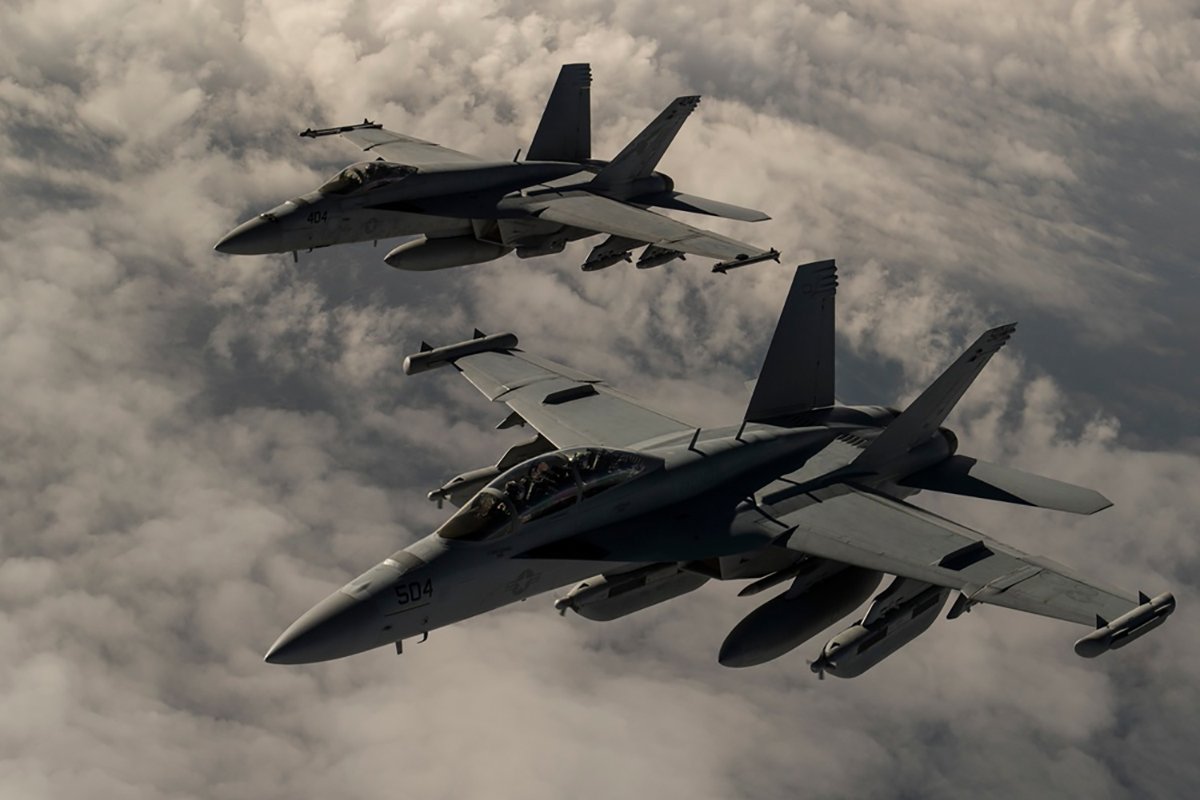 The pace of the movie consistently builds, achieving the cinematic equivalent of climbing several false summits before reaching the final climax. When the big moment finally arrives with the impact of two expertly placed air-to-surface missiles, the entire theater is ready to jump from their chairs-turned-cockpits and cheer. After seeing the movie, it's easy to understand why it received a five-minute standing ovation at this year's Cannes Film Festival.
Top Gun: Maverick will likely have the same effect on naval aviation that Navy SEALs had on Naval Special Warfare and Black Hawk Down had on Army special operations. The future of aerial combat may be unmanned, but until then, the Navy should have no trouble recruiting its next generation of fighter pilots.
Read Next: