Within hours of a white gunman killing 10 Black people at a Tops grocery store just a few minutes' walk from Alexander Wright's Buffalo home, Wright posted on his Facebook page that he would pay the entrance fee for 10 people to attend a gun safety class the next day. He had 10 takers within 20 minutes, and many more requests piled up after that.
Wright wasn't surprised by the response, which came overwhelmingly from his Black neighbors and friends. "People were pissed," he told Coffee or Die Magazine. "People were like, 'Oh my god, I can't be out here like this.'"
The Tops Friendly Market mass shooting struck home for Wright in two personal ways. Tops, opened in 2003, was the only grocery store to service several of Buffalo's Black neighborhoods — a personal crusade for Wright, who founded a local food co-op in 2016 to combat the so-called food deserts. And while gun violence in Buffalo mirrors that in many other large US cities, Wright has long been an advocate and a strong believer that Black members of the community should practice responsible gun ownership.
"We have to have the means to protect ourselves," Wright continued. "People want to be nonviolent, kumbaya, we don't need guns. But if the people who are trying to hurt you have guns, what are you going to do, pray it away? You're going to be in the Matrix and dodge bullets?"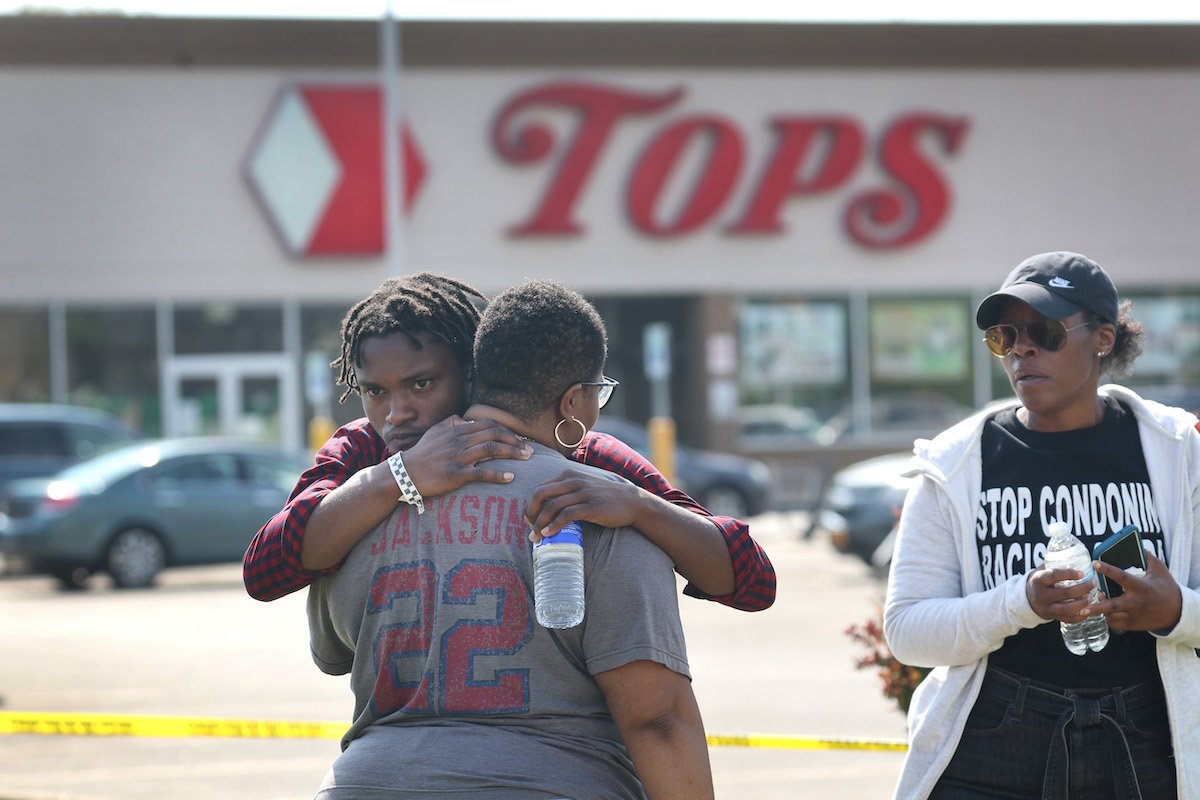 Tops is in the Masten District neighborhood, less than a mile down the road from Wright's home in the Fruit Belt neighborhood. Houses in the Fruit Belt along Lemon Street, Peach Street, and Grape Street date back to the 1840s, tucked between the Kensington Expressway and the city's large, gleaming medical campus.
Wright is an entrepreneur and community activist in the Fruit Belt. He is the founder of the African Heritage Food Co-op, a burgeoning local Black-owned-and-run grassroots organization trying to end food insecurity on the east side.
And the Tops shooter, in a 180-page manifesto posted online, made clear he deliberately chose his target because the store was in one of the most heavily African American ZIP codes in New York. Buffalo is the sixth-most segregated city in the country, with 85% of the Black population living in neighborhoods on the east side of Main Street.
"This wasn't an attack on Buffalo," Wright said. "This wasn't an attack on Tops. This was an attack on Black people that happened to happen in Buffalo and happened to happen in Tops. When you look in his manifesto, he doesn't say anything about, 'Oh, screw Tops.' You know what I mean?"
Wright was seeing the fear and anger in the local Black community and knew he needed to step up. "I didn't want it to be just an explosion," he said. "I wanted to redirect that energy in a positive way."
Gun ownership in Black communities is widespread and growing, though Black firearms ownership still trails that of white communities. A 2021 Pew Research survey found that 37% of Black respondents said they lived in a household where a gun was kept, a leap from 32% in the same survey taken in 2017 (white respondents were most likely to say they lived in a gun household at 47%, down from 49% in 2017, though households in the Northeast were less likely to own guns than anywhere else in the nation). According to research by the NSSF, a firearms trade association, Blacks bought close to 15% of all guns purchased in the US in 2020, a year in which gun sales surged overall during COVID-19 lockdowns.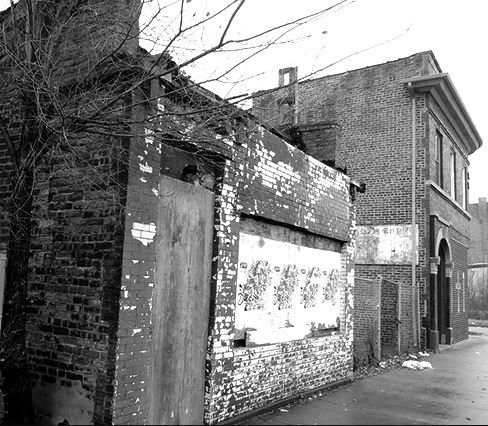 The Tops on Jefferson Avenue opened nearly two decades ago to much fanfare, including then-Sen. Hillary Rodham Clinton attending the ribbon-cutting ceremony, because it was located in one of the city's largest food deserts. After the shooting, Tops offered free shuttles for Jefferson Avenue customers to its nearest location. That location is over 2 miles away.
"When you look at the African American community, we have the highest rate of diabetes and stroke, hypertension," Wright said. "A lot of that is couched in what we eat."
Wright founded the African Heritage Food Co-op, which began with 30 people contributing $30 each. "We went out to the farms, got that together, divvied it up, then sold the extra," Wright said.
In Wright's opinion, the real need in the area is local economic investment and growth, which he believes can be achieved much more effectively by organizations like his co-op than by large companies like Tops.
"I didn't want to do a nonprofit," Wright said. "We need to create an economic engine. We need to do something that's going to get people away from being forced to depend on the government in some way, shape, or form, or to be forced to depend on charity in some way, shape, or form. We can create something in the community that will be self-sufficient."
The organization had a storefront in the neighboring city of Niagara Falls but closed it at the beginning of the COVID-19 pandemic. Currently the business focuses on mobile markets and food deliveries stocked seasonally by local farms, as well as projects like the Each One Teach One Urban Gardening Program that teaches members of the community how to grow produce and herbs in their backyards and on their windowsills.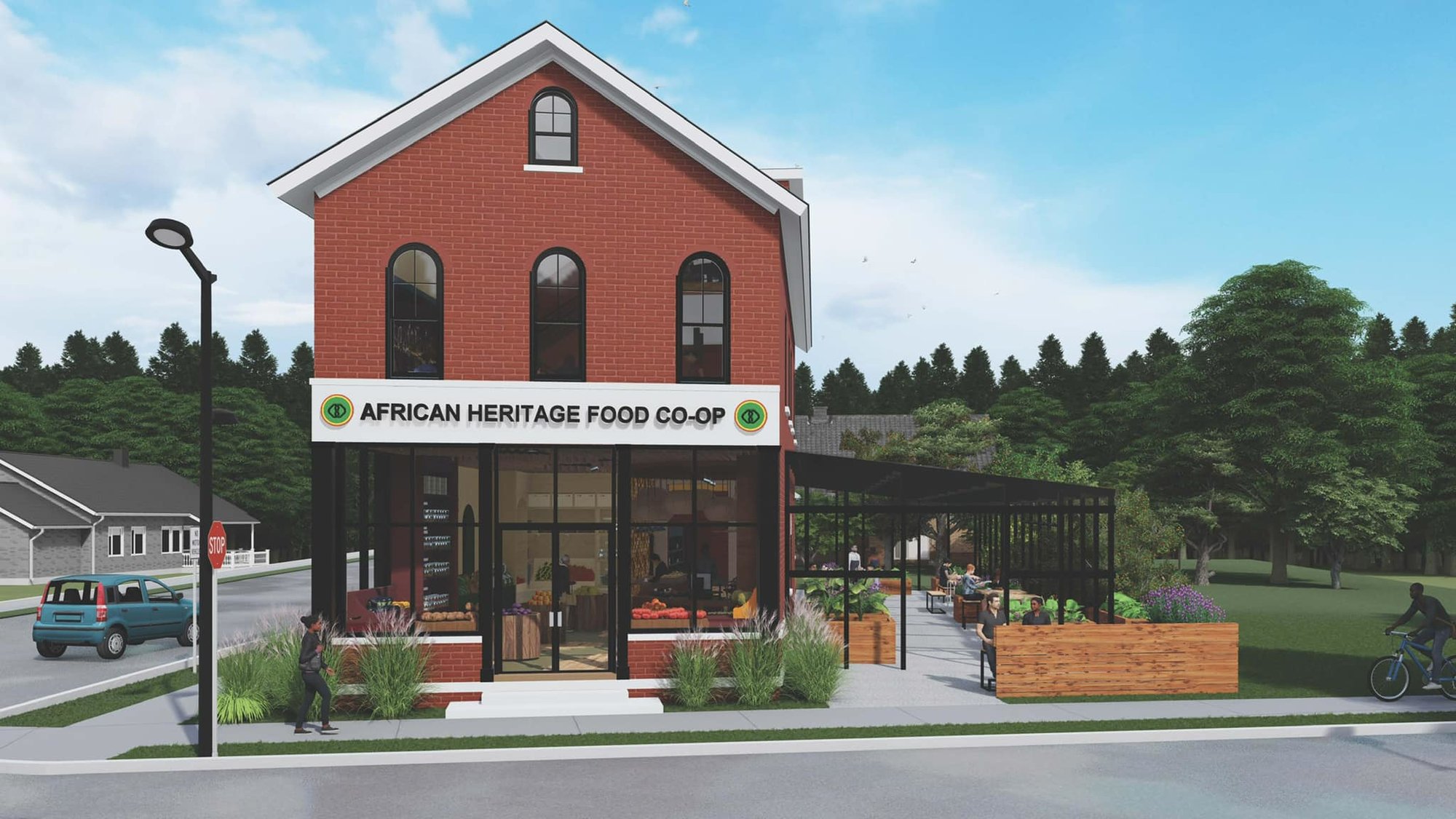 Wright is planning to open a storefront in the Fruit Belt that will be a grocery store with dine-in options as well as a gathering space with free internet. In 2018, Wright began attempting to purchase a 150-year-old Italianate-style building at 238 Carlton Street, a landmarked structure that was a grocery store and deli for 93 years prior to it being abandoned and damaged by fire. An anonymous donor purchased the building for the co-op, and Wright and his team began renovations in 2019. They are now hoping to open in the fall of 2023.
His competition, he always figured, would be Tops. And he has no doubt that if the brick-and-mortar store on Carlton had been open last Saturday, it would have been an obvious target for the shooter. "He wanted to kill Black people. Where are you going to go?" Wright said. "The African Heritage Food Co-op!"
But obvious targets, he says, need not be easy ones.
New York state has some of the strictest gun laws in the country, and Erie County, where Buffalo is located, requires all applicants for pistol permits to complete a firearms safety training course. It was this course for which Wright sponsored 10 attendees, taught by Dre Loucks Jr., an NRA-certified pistol instructor and a native of the Cold Springs neighborhood just to the north of the Fruit Belt and Masten District. Wright decided Loucks' class was worth his support.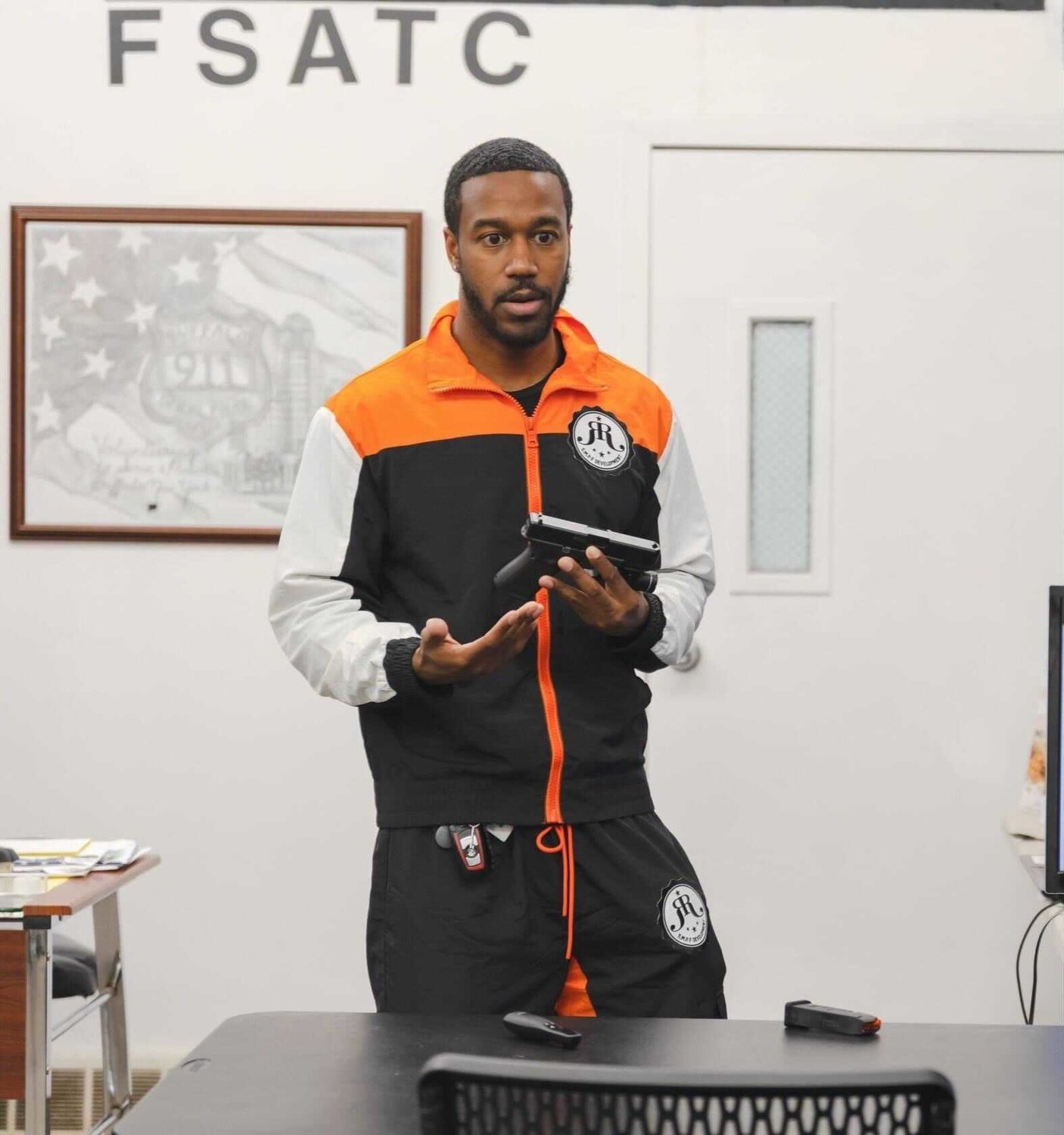 The course met Sunday. Loucks teaches the state's required curriculum, including firearm fundamentals, concealment, self-defense, and dry-firing practice. After four hours, all 10 of Wright's Facebook volunteers graduated with a certificate that allows them to apply for a pistol permit in Erie County, which will be valid in 25 other states.
"As an armed guard, working everywhere from federal protection to local bars, there's no textbook way to approach a situation such as today's," Loucks said on his Facebook page. "I train hoping to never have to use it."
Wright hopes the course moves members of the community along the path to consider gun ownership's place in Black communities.
"I didn't want people going to purchase illegal guns, because that will happen," Wright explained. "People are nervous, right? Then you get caught with your illegal gun. And then you do a mandatory five years. Now everybody loses. You got the gun because you're afraid, but now you are in the penal system. I think it is very important to put people on the right path to gun ownership."
"We can do what's easy, or we can do what's needed," he said. "Easy is going to be people throwing money. But we're going to support the Black front-line organizations that are already working on this. People outside the community should do a little homework and really connect with folks who are already on the ground."
Read Next: