KYIV, Ukraine — On Thursday evening, Feb. 10, a group of Americans and Ukrainians gathered at Pizzeria Avtostantsia in Kyiv's Podil district to bid farewell to a US Embassy diplomat who was scheduled to depart Ukraine early the next morning. Despite his protests, the State Department ordered the diplomat out of the country amid concerns about an impending Russian military attack. Other US Embassy employees are also living in uncertainty, unsure whether they, too, will receive similar instructions to leave the country within the coming days.
Among the well-wishers at the US diplomat's send-off dinner was Maria Bogatyrova, 32, a resident of Kyiv. When asked if she, too, planned on leaving Kyiv ahead of a possible Russian attack, Bogatyrova replied: "No. Someone has to stay here."
"Kyiv has been my home for the last 16 years and I will not be fleeing unless the conditions to live here are absolutely impossible," Bogatyrova told Coffee or Die Magazine. "This is my home and I would only leave if I had no other choice. Otherwise, I would like to be helpful somehow."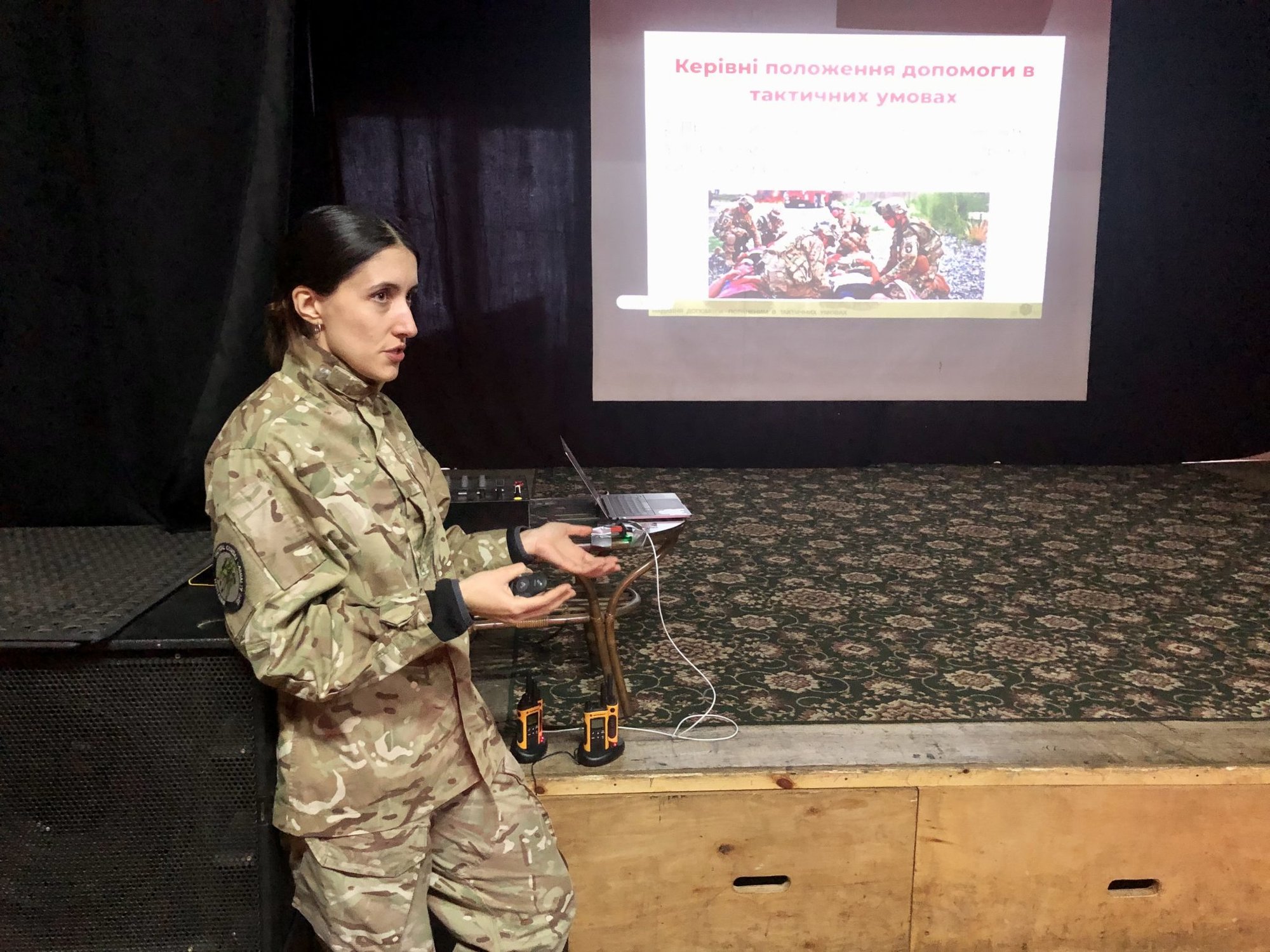 An employee for a multinational information technology company, Bogatyrova said she is ready to volunteer for military service in Ukraine's regular armed forces should Russia attack.
"In case of escalation, I would like to join the military service if they admit me," Bogatyrova said. "I have a degree in telecommunications and know English quite well, so I could be useful. I believe that's the right thing to do."
Based on the most recent Russian troop movements, the buildup phase of the confrontation is coming to an end. Russia now has enough military firepower massed within striking distance of Ukraine to execute a major military operation at any moment, experts and officials say. Within days, Russia may be able to execute the worst-case scenario — a countrywide invasion from multiple vectors, including an encirclement of Kyiv, preceded by waves of airstrikes and missile strikes meant to inflict massive losses on Ukraine's military.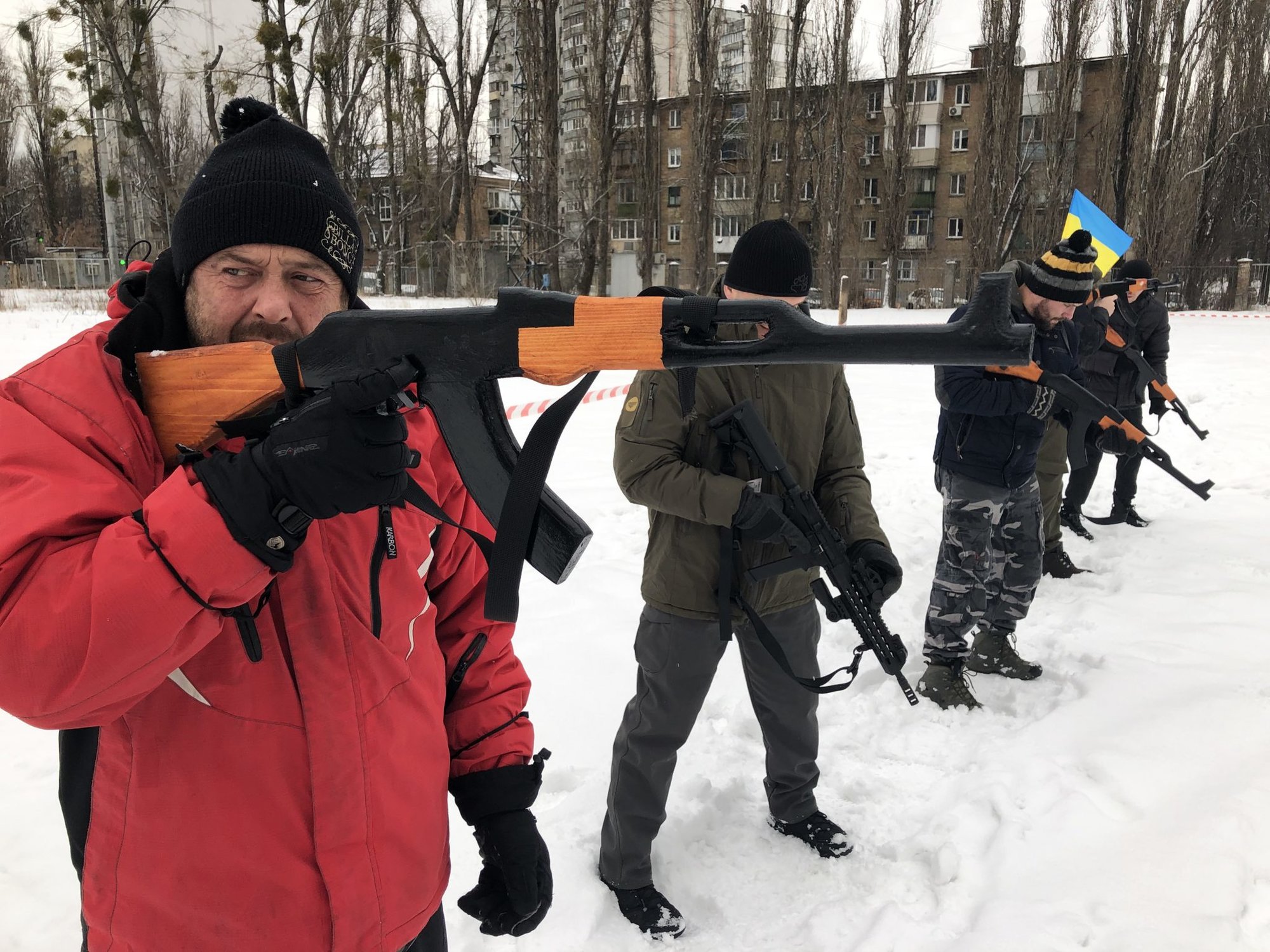 "If a Russian attack on Ukraine proceeds, it is likely to begin with aerial bombings and missile attacks that could obviously kill civilians without regard to their nationality. A subsequent ground invasion would obviously involve the onslaught of a massive force," US national security adviser Jake Sullivan told reporters on Friday.
"Any American in Ukraine should leave as soon as possible, and in any event in the next 24 to 48 hours," Sullivan said.
Moscow's ultimate goal, many analysts believe, may be to overthrow Ukraine's pro-Western government and install a Moscow-friendly regime. The recent transfer of Russian National Guard units near Ukraine is particularly concerning, some experts say, since those units would presumably be used to actually hold terrain behind an offensive invasion force — a grim indication of what Moscow's overall intent may be.
Consequently, the US State Department is not mincing words when it comes to its advice for Americans in Ukraine. Just after midnight on Friday, the US Embassy in Ukraine sent an email to American citizens in Ukraine, urging them to leave the country immediately.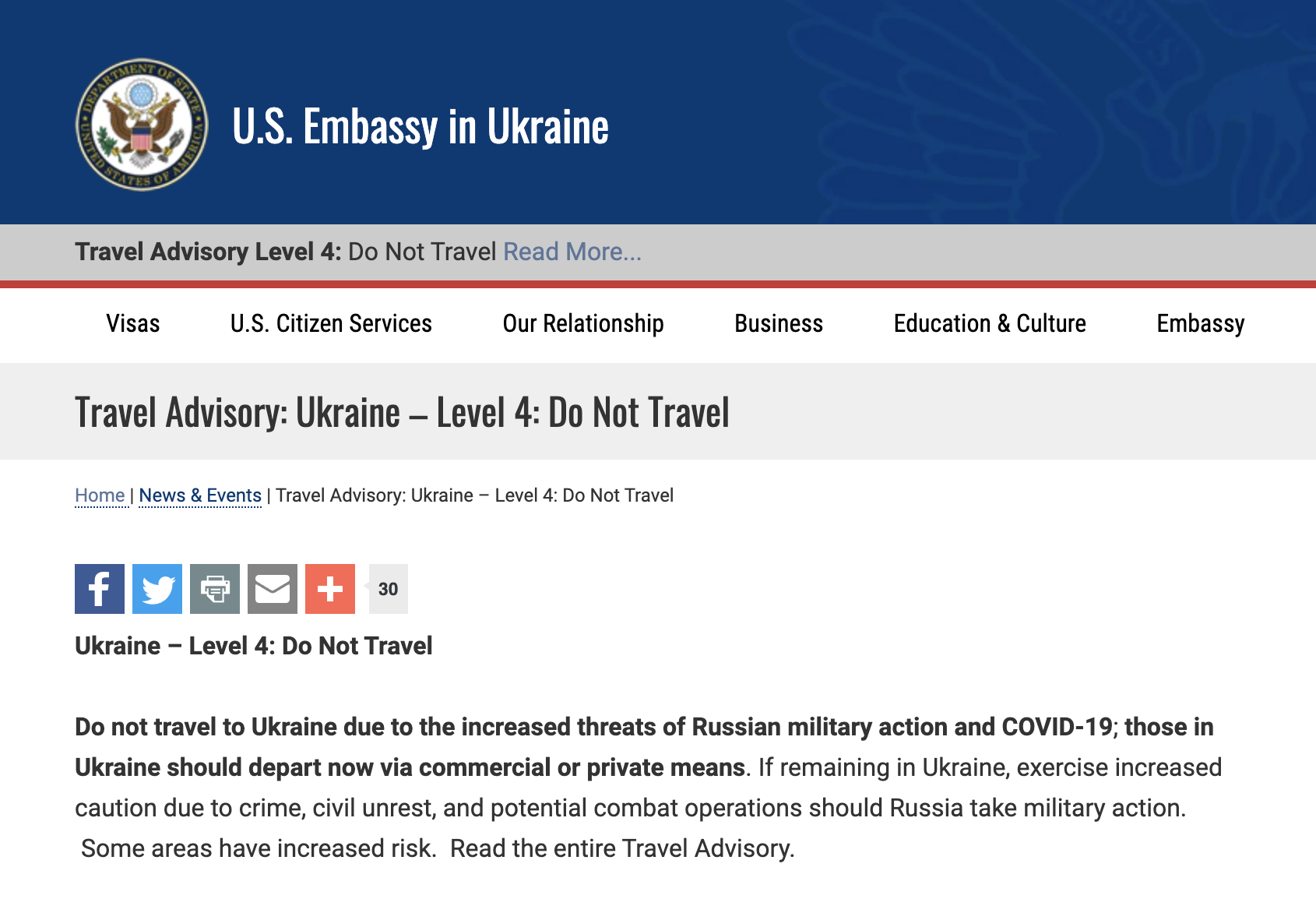 "U.S. citizens in Ukraine should be aware that the U.S. government will not be able to evacuate U.S. citizens in the event of Russian military action anywhere in Ukraine. Military action may commence at any time and without warning," the email stated.
President Joe Biden also issued a stark message to Americans in Ukraine, warning them to "leave now."
"It's not like we're dealing with a terrorist organization," Biden said Thursday in an interview with NBC News. "We're dealing with one of the largest armies in the world. It's a very different situation, and things could go crazy quickly."
For US citizen Joel Wasserman, an English teacher and writer who resides in Kyiv, the movement of Russian forces into Belarus was enough of a threat to spur him to temporarily relocate to the city of Lviv in western Ukraine.
"Lviv is extremely unlikely to be hit by Russian violence," Wasserman told Coffee or Die.
"I'm very concerned about the Russians in Belarus," Wasserman said. "The fact that they are deploying outside of their supposed zone for military exercises and bringing in people all the way from the far east makes me think there is a strong chance Russia uses them, and it's pretty clear they'd be headed toward Kyiv. I want to get somewhere I can be more confident of safety before I have to do so alongside hundreds of thousands of other people."
By leaving early, Wasserman had time to comfortably pack and transport his valuable belongings and his cat, "instead of having to leave behind everything other than what I can carry on my back." Wasserman also noted, however, that relocating for an indefinite amount of time is not financially realistic for many Ukrainians.
"I'm lucky enough to have the money such that spending the money to get to and stay in Lviv for a while is not a big problem for me," Wasserman said. "This is not a super financially painful choice for me. My calculus would be different if it were, as it is for the vast majority of Ukrainians."
Walking around Kyiv these days it's hard to really take seriously the notion that this city, a European capital with some 3 million to 4 million residents, could soon be besieged by a Russian invasion force. Based on outward appearances, life appears to be going on as normal. But when you ask people how they feel, many will tell you that they're concerned about what may happen here soon.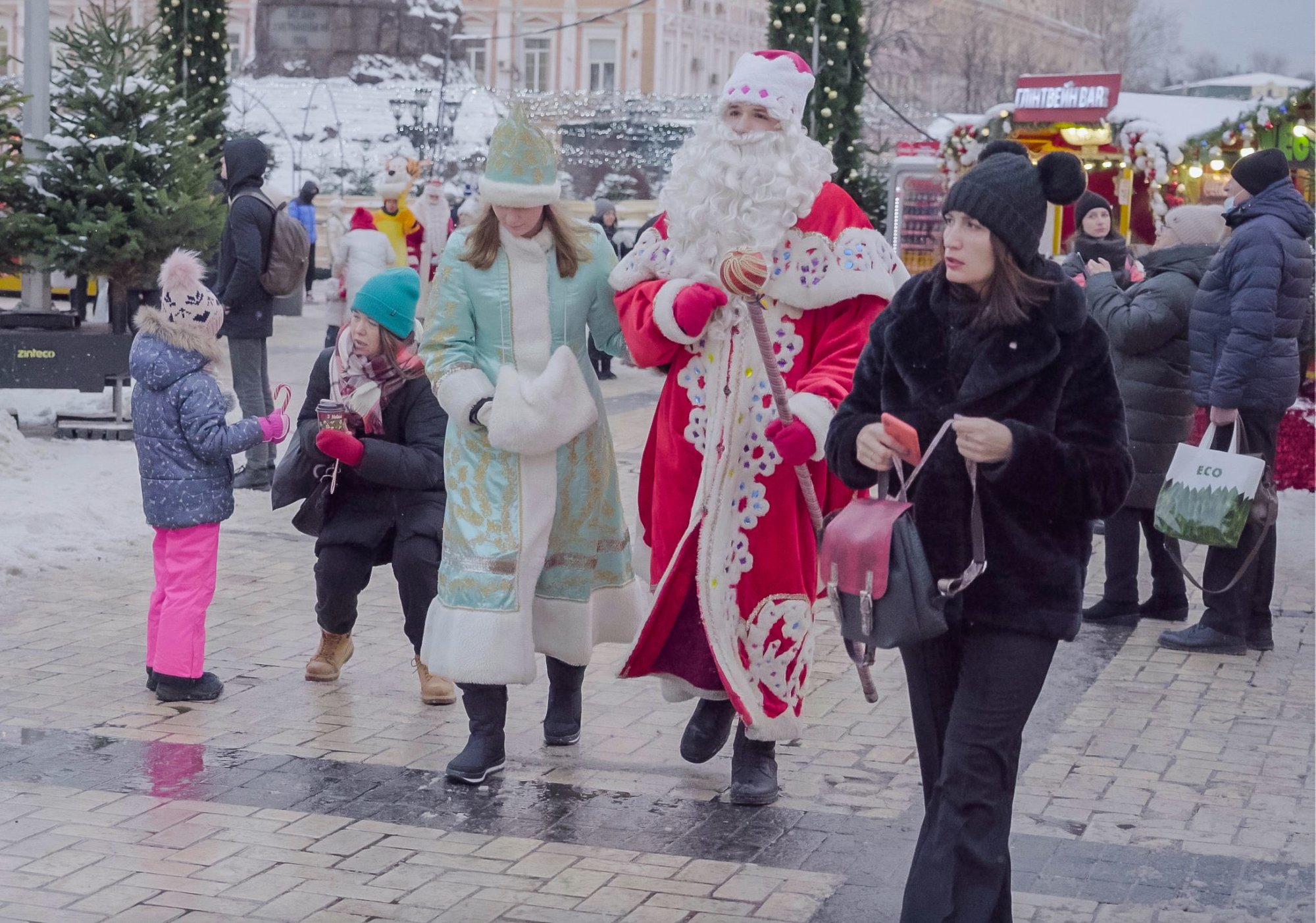 "I'm putting our important documents in one place and instructing my daughter what to do during the bombing. But I sadly understand that this cannot prepare us for the nightmare of war," Miriam Dragina, a journalist living in Kyiv, told Coffee or Die.
Alex Shtohryn, a digital marketer and entrepreneur who lives in Kyiv, decided to relocate to western Ukraine where his family has a country home. Shtohryn's tipping point was the movement of Russian forces into Belarus and the resultant threat to Kyiv. If Russia attacks, Shtohryn anticipates a mass exodus of civilians from the capital city — a situation he doesn't want his girlfriend to endure alone.
"We have more than enough proof of Russia's plans. The risks are high enough for us to be prepared and to stay safe in the west of Ukraine," Shtohryn said, adding: "When I heard that Russian troops are 100 to 110 miles from Kyiv I immediately checked on Wikipedia, what is the average speed of movement of troops. It's 20 to 30 miles per hour. So, I decided that for sure it's better not to stay in Kyiv if Russia invades. It's better to leave beforehand."
Ukraine has already been at war for nearly eight years. Along an entrenched front line in the country's eastern Donbas region, Ukrainian troops remain mired in daily combat against a force of Russian regulars and local conscripts drawn from Russian-occupied Ukrainian territory.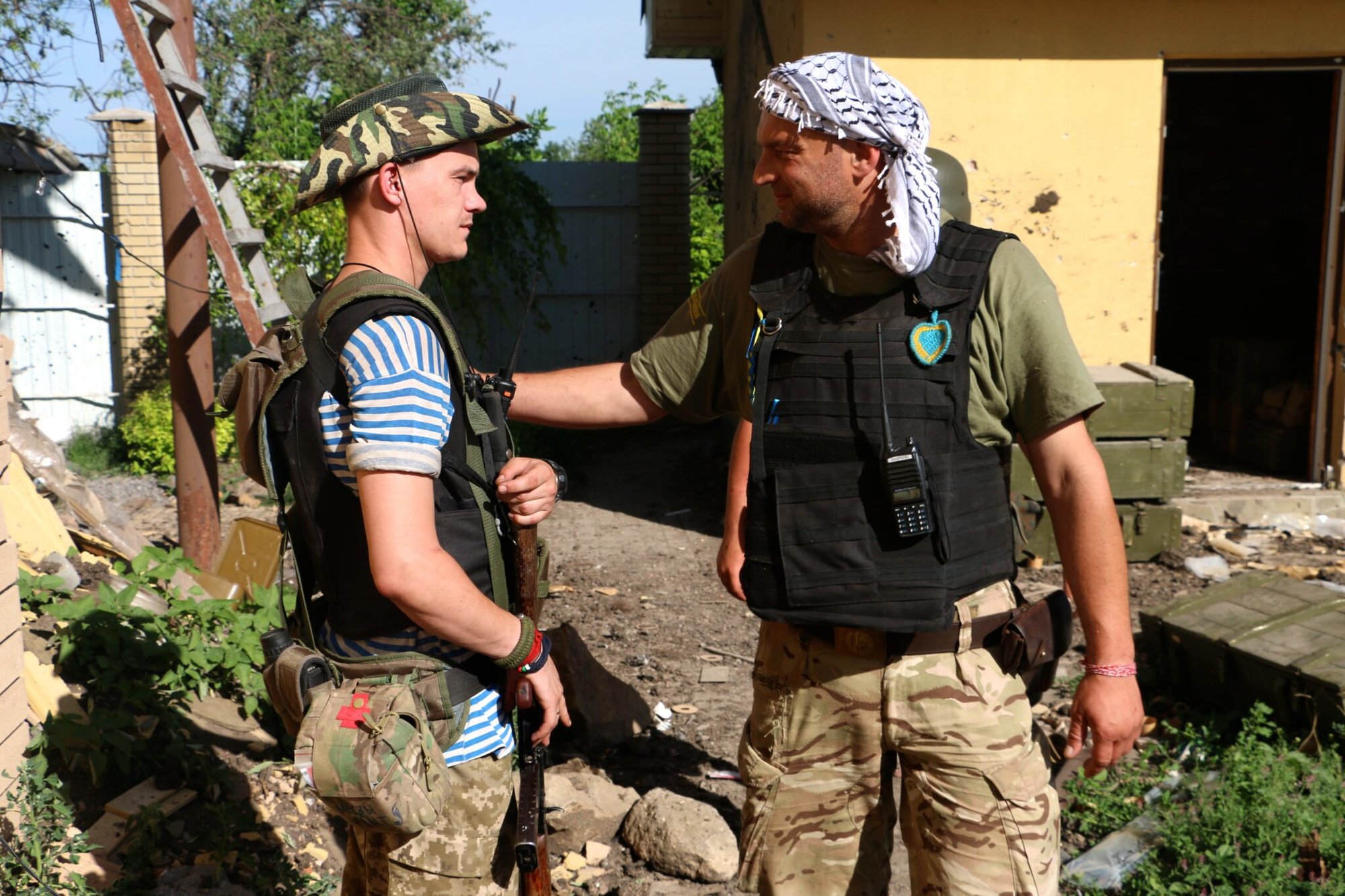 The war in the Donbas has become a fixture of Ukrainian life. Even so, the war's immediate, physical dangers remain confined to a swath of territory along the contact line that extends only as far as the range of the weapons used. In Kyiv, for example, ongoing combat in the Donbas has little bearing on most people's daily lives.
In short, the war has become a destination; once you're at it, you're in it. It's a bizarre status quo. For years, one could have McDonald's for breakfast at the Kyiv train station and half a day later disembark at the front-line town of Avdiivka to the sounds of shelling in the distance. Today, however, that buffer from the war — in terms of physical distance and emotional immediacy — is rapidly eroding for many Ukrainians. In Kyiv, for example, many citizens are now grappling with the fact that their hometown may be in Russia's crosshairs.
And although most Ukrainians were initially skeptical about the likelihood of a major Russian offensive this winter, the mood has shifted, and many people believe that a wider war is truly possible.
Aliona Guseva, a public relations professional who lives in Kyiv, says she's made concrete preparations in case she has to evacuate on short notice. Guseva has also discussed different contingency plans with her family members — outlining, in advance, how to communicate and where they should go, should Russia launch a major invasion.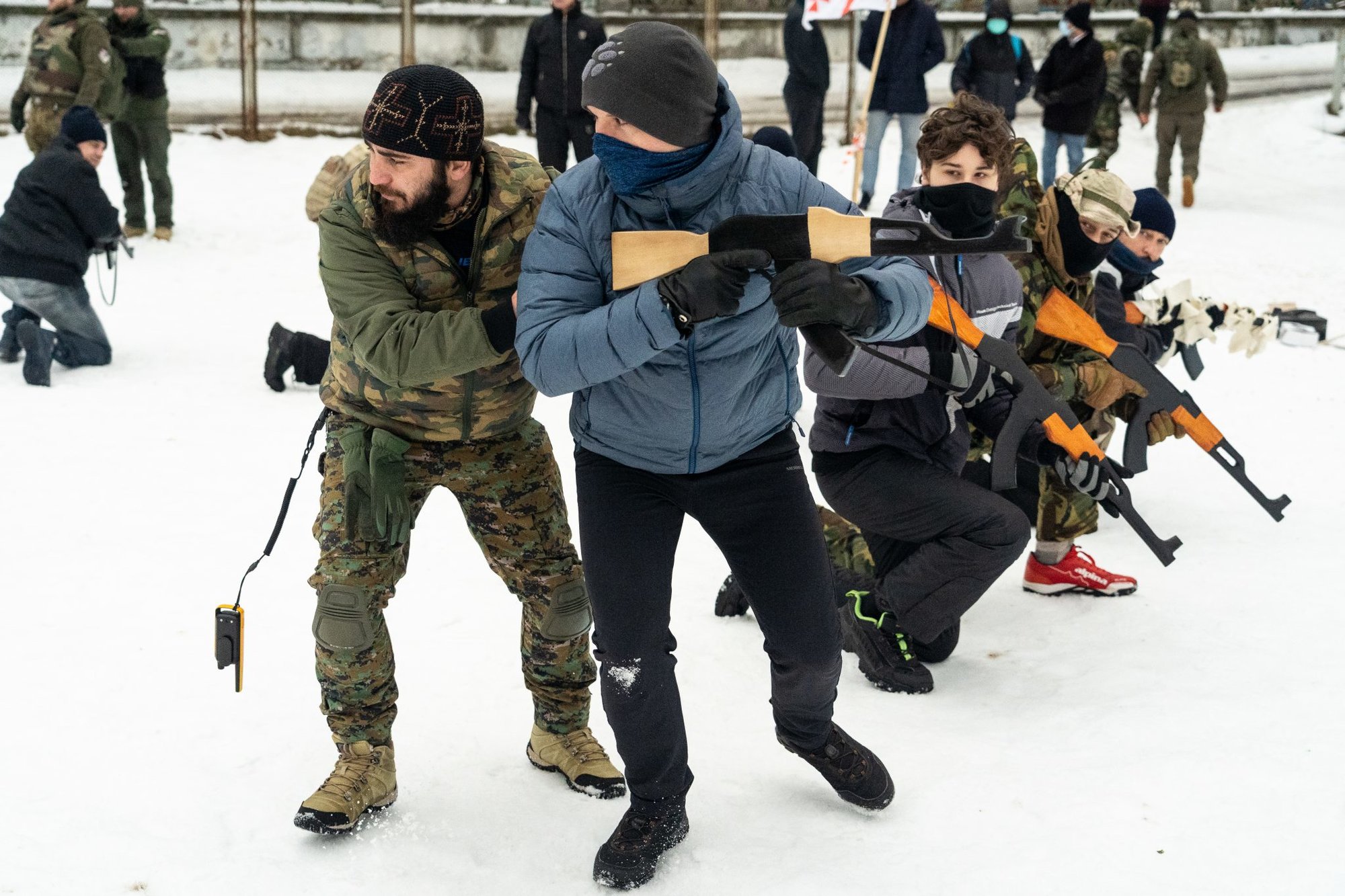 "I'm trying to stay calm. I have a first-aid kit and a package of documents, I've purchased products," Guseva said. "I also talked to my family about the plan of action in case of hostilities — collection points and communication channels."
Many Ukrainians also face difficult financial dilemmas. Unlike in the US and other Western nations, many Ukrainians do not accumulate their wealth in bank accounts. Rather, physical possessions make up the bulk of their collected wealth. Thus, to simply pack a go-bag and abandon their home signals a return to financial zero for many Ukrainians.
However, the mood is far from panic. Rather, Ukraine's civil society has mobilized to prepare the civilian population for war. In Kyiv, for example, civilian volunteer groups are teaching people combat first aid, how to prepare go-bags, how to find the nearest bomb shelter, and how to care for children in a combat zone.
"Now, indeed, many people are worried, and they are interested in how to provide first aid," said Liudmyla Bileka, a Ukrainian combat medic and war veteran who organized a combat first-aid class for civilians in Kyiv.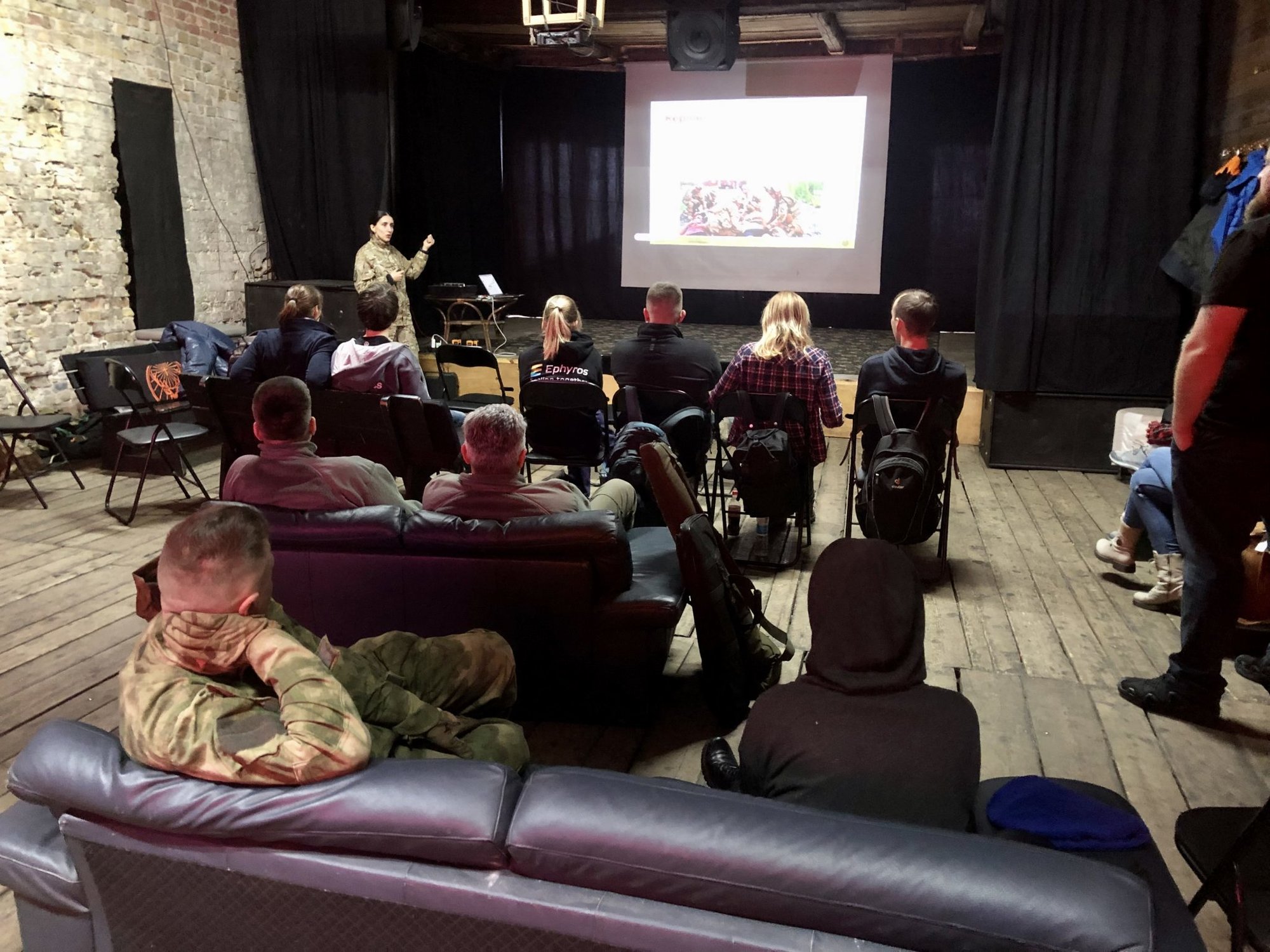 "People want to keep their families safe. Many people bought weapons, and they want to know some basic tactics," Bileka told Coffee or Die. "We are hoping for the best, but preparing for the worst."
For those who have decided to stay and fight, their calculus is sober. After eight years of war in their country, most Ukrainians harbor no naïve or romantic notions about what war is. They simply retain a resigned acceptance that a wider war is likely coming.
"In times of war and actual combat it's better to be organized in a formation rather than be lost in chaos," said Sergey Velichanskiy, the CEO of a language school in Kyiv who recently enlisted in a territorial defense force battalion.
"Kyiv is mine. I was born here 50 years ago. I have nowhere to run and I don't want to," Velichanskiy said.
Read Next: