It is 2017, a few months after you returned from combat in Afghanistan. You are on the phone planning your wedding with a caterer but need to hand the phone off and excuse yourself because you cannot stop that nagging, hacking cough you've had since the first month of your deployment. The doctors at your local VA hospital told you the blood-tinged phlegm is "normal in cool, dry air" and your shortness of breath was just a "side effect" and sent you home.
Weeks later you experience night sweats so severe they soak the bedsheets, and you go to a civilian doctor because you cannot get an appointment until months later at the VA hospital. Your civilian doctor says, "It's normal for a 28-year-old to be anxious and experience stress," tells you that your weight loss and night sweats are also "normal," and a normal side effect of nightmares and stress, referring you back to the VA hospital to seek treatment at the mental health clinic.
Imagine after waiting months, you see this mental health provider who immediately recommends a hefty, sedating dose of Zoloft to cease your depression and Prazosin to halt your nightmares. The provider explains that your physical issues are "psychosomatic" in nature, and although they are worsening in severity, you shouldn't worry because you are young, fit, and look otherwise healthy.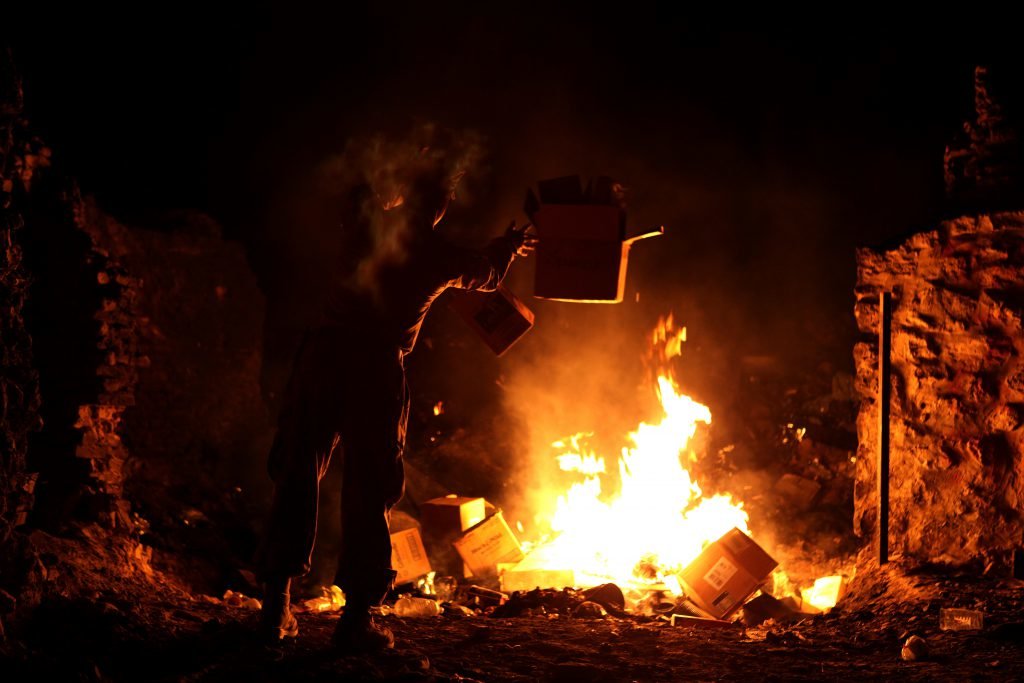 Imagine a year later, a month before you are supposed to get married, you are in the shower and feel a lump on the lower back portion of your neck that seems to have appeared out of nowhere. Concerned, you call your doctor immediately. The VA hospital cannot see you, so instead you go to the walk-in clinic down the street. They believe it is just a "pus-filled, pimple-type cyst" that should disappear. Imagine two days later that "harmless cyst" is so painful you cannot turn your head.
You go to the emergency department. Your blood is drawn, you are assessed and scanned. The doctor comes back into the room where you sit with your soon-to-be wife. With a confused, grim look on his face, looking down at the papers that he shuffles in his hands, he states, "I'm really sorry to tell you this, but you have a later-stage Hodgkin's lymphoma nodular sclerosis. You've probably had this for over a year but the symptoms are just now showing up. The oncology team will be in shortly … I am sorry."
This is the reality for nearly 4 million veterans. This is their reality when dealing with health concerns after returning from war — a war where they have experienced something that less than 1% of the American population will ever understand — toxic exposures to chemicals, burn pits, gunfire, and explosions.
Research has shown that those who deploy to Iraq (OIF) and Afghanistan (OEF) return home and have trouble passing a routine physical fitness test (OIF: 42% failure rate post-deployment), specifically failing the 2-mile run. In addition, studies show a drastic increase in veterans experiencing shortness of breath with exercise, ranging from an increase of 45.5% in Afghanistan and 83% in Iraq post-deployment. They suffer from chronic symptoms post-deployment that they did not experience before, and usually all this is experienced after their first combat tour when they are under the age of 30.
A close friend of mine, both in and out of uniform, Army Staff Sgt. Ron Shurer II died on May 14, 2020, at 41 years old from lung cancer. Ron was awarded the Medal of Honor for heroic actions in Afghanistan in 2008 and went on to serve as a member of the presidential Secret Service team. Walking through the mountains with the president one day, Ron fell short of breath and noticed a pain in his hip. His doctors chalked it up to his active lifestyle as a Green Beret and noted it was "probably wear and tear." Nearly a year later, Ron was told his debilitating hip and back pain was caused by tumors that covered his lungs and traveled down his spine.
In current news, the "toxic exposure" trend tends to focus less on health and more on financial compensation, service connections, and presumptive conditions. Common sense is seemingly pushed aside, and dollar signs are pushed to the forefront. Simply stated, financial compensation, presumptive conditions — those things will not save your life. And, frankly, if you ask a widower or survivor of a veteran who has passed due to toxic exposures at war, they will tell you that no amount of money could replace or bring back their loved ones.
This is important. There is a common trend in many, if not all, of these stories.
There is a lack of awareness for that 1% in dealing with the healthcare system. Each of these stories shares the same path, either lacking a diagnosis or proving a misdiagnosis. This is not just a VA concern either; research shows that approximately 23% to 28% of Global War on Terror veterans utilize VA services, meaning three-quarters use civilian providers for their health-related needs.
As part of an organization composed of medical providers and combat veterans alike, I can personally attest to this. We do not assess for veteran-related health concerns, not because we don't care but because we are unaware; we aren't fully educated on the idea that this seemingly healthy 28-year-old may have late-stage cancer or that this Medal of Honor recipient cannot walk because of tumors that fill his body. This is not a "service connect it and give me money" concern, this is a "please find what is wrong with me so I can live long enough to reach my 30th birthday" concern.
We witnessed the burial of Ron Shurer this year, and we cried with the widow of 31-year-old JTAC [Joint Terminal Attack Controller] Luke Page after he died from cancer that was misdiagnosed and mistreated for over a year. We are actively supporting the family of Marine Cpl. Pat Duva as he is placed in hospice, at 29 years old, instead of getting married. He is dying of brain cancer. These stories and pleas for help keep coming, day by day, at the HunterSeven Foundation.