A New York State Police trooper repeatedly rammed his cruiser into an SUV until it flipped and killed 11-year-old Monica Goods, according to a grand jury indictment unsealed on the afternoon of Wednesday, Oct. 27.
Trooper Christopher Baldner, 43, will face second-degree murder and second-degree manslaughter charges, plus six counts of first-degree reckless endangerment. The indictments stem from both the Dec. 22, 2020, rollover that killed Goods and a similar crash 15 months earlier that allegedly endangered three other passengers.
Both collisions the cop allegedly caused occurred around mile marker 93 of the New York State Thruway section of Interstate 87 near Ulster, New York.
"Police officers are entrusted to protect and serve, but Trooper Baldner allegedly violated that trust when he used his car as a deadly weapon and killed a young girl," New York Attorney General Letitia James said. "While nothing will bring Monica back, we must hold law enforcement to the highest standards, which is why my office is committed to seeking justice in this case."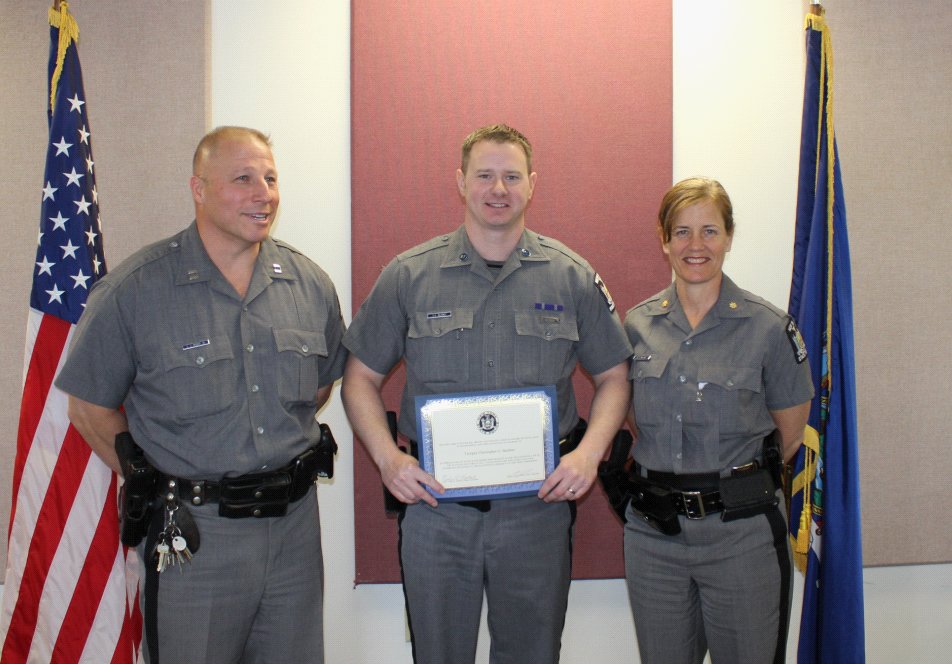 In a written statement emailed to Coffee or Die Magazine, New York State Police officials said Baldner surrendered to authorities Wednesday morning and was suspended immediately without pay.
Baldner was arraigned before Judge Bryan Rounds of Ulster County Court, who set a bail hearing for Nov. 4. Ulster County Jail records show that the Catskill resident was booked into the Kingston facility at 1:32 p.m. Wednesday.
The murder charge carries a maximum sentence of 25 years to life behind bars.
No attorney was listed on his indictment records, and New York State Police officials said they didn't know the name of Baldner's legal counsel.
State troopers investigated both cases against Baldner and cooperated with the attorney general and "will continue to do so" in order to "determine facts and ensure that justice is served, even when it involves one of our own members," the statement said. "Accountability is critically important to our agency."
Baldner's charges came only a week after New York Gov. Kathy Hochul signed twin executive statements ordering James to appoint a special prosecutor to probe the two incidents.
The most serious charges stem from the Dec. 22, 2020, incident that occurred around 11:45 p.m. along the New York State Thruway. The grand jury found that, during a traffic stop for speeding, Baldner used pepper spray on a family inside a 2017 Dodge Journey. The driver, Tristin Goods, took off, with Baldner pursuing at a high rate of speed.
The second time Baldner rammed the rear of the Journey, Goods lost control of his vehicle, which flipped and ejected his daughter, Monica, killing her.
The driver and two other family members survived the crash.
On Sept. 6, 2019, at 7:45 a.m., Baldner also allegedly rammed the rear of a 2018 Dodge Caravan carrying three people, causing the minivan to spin into the median and smash against a guardrail, the grand jury found.
Read Next: