Recently declassified documents revealed that the Department of Defense knew thousands of U.S. service members who deployed to a former Soviet air base in southeastern Uzbekistan in the early years of the war on terror were exposed to hazardous chemicals and radiation.
After the 9/11 attacks, the U.S. established Camp Stronghold Freedom at Karshi-Khanabad Air Base, known as K2. The base, which shares a border with northern Afghanistan, was used to support combat missions from 2001 to 2005.
For years, service members suffering exposure-related illnesses from K2 have been denied care and disability ratings by the Department of Veterans Affairs.
Retired Air Force members who served at K2 testified to Congress in February that 30 service members who served at the base have died and more than 1,300 have reported exposure-related illnesses, including 400 cancer cases.
According to the newly released documents, "servicemembers were likely exposed to a variety of hazardous petrochemicals and volatile organic compounds," including jet fuel and kerosene.
"There were signs posted that stated, 'Keep Out, Chemical Agents.' There were ponds that glowed green. All of these were literally feet from where we lived, worked, and performed physical training," said retired Army Chief Warrant Officer 2 Scott W. Welsch during Congressional testimony Feb. 27.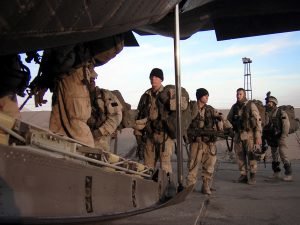 According to a September 2004 health assessment, the U.S. Army Center for Health Promotion and Preventive Medicine found that "the potential for daily contact with radiation exists for up to 100% of the assigned units" at K2.
Welsch said he was diagnosed in 2013 with thyroid cancer, which is often caused by exposure to high levels of radiation.
"Local soil was found to be contaminated with soluble and insoluble radiation from uranium, depleted uranium, POL hydrocarbons, and chemical agents," Welsch said in his testimony. "Engineers built the berms around the base with radioactive soil pushed from the inside of the area. … Servicemembers deployed to K2 were required at times to dig in radioactive soil from the berms to fill and refill sandbags for force protection from possible physical attacks. … Sandbags filled with radioactive soil were distributed throughout the entire camp … around every living and working area. We literally laid our heads next to the radioactive sand every time we went to sleep."
The declassified documents revealed that a former missile site located adjacent to living quarters on K2 was found to contain small pieces of depleted uranium in 2001, and external radiation measurements in 2002 detected radiation levels four times above background.
Air samples also reported elevated levels of tetrachloroethylene, which studies suggest might lead to a higher risk of bladder cancer, multiple myeloma, or non-Hodgkin's lymphoma.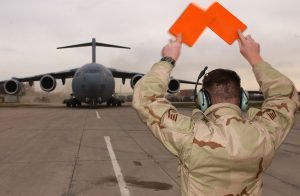 Welsch said commanders at K2 were provided with a script to read to troops in the beginning of their K2 deployment that began with this paragraph:
"Chemical field tests have detected low levels of a vapor that appears to be a nerve agent in one of the facilities on this base. The facility housing FOB 192 has been evacuated for safety. All buildings occupied by coalition forces will be surveyed for contamination. Samples collected will be sent to a lab for further testing and all personnel exposed to the suspected contaminated area will be monitored by medical personnel. All these actions are being taken to ensure your safety."
"Regardless of any suspicions of hazards to our health at the time, we knew we had a job to do and that we had to support warfighters downrange," Welsch testified. "So … we drove on and continued our mission. We stomped through the contaminated dust that went up in our faces in the summer. We waded through the contaminated mud caused by the flooding in the spring and fall. We tramped through the snow in the winter. Then, we redeployed and came home. Expecting to go back to life as usual."
The declassified documents also revealed burn pits were used at K2. A report from a visual site inspection in September 2004 said, "The smell of burning plastic was evident, and ash was noted blowing from the fire site over the ammunition supply point."
According to the VA, "Toxins in burn pit smoke may affect the skin, eyes, respiratory and cardiovascular systems, gastrointestinal tract and internal organs."
Retired Air Force Master Sergeant Paul B. Widener Jr., who served at K2, also provided Congressional testimony Feb. 27.
"Many fell ill while deployed," Widener said. "Headaches, vision problems, a wide variety of GI disorders, skin rashes — several had hair literally fall out in patches. My duty station was less than 10 feet from a shelter with known radiation and nerve agent contamination."
Widener said on one warm day in 2002, the 20th Special Forces Group staff was incapacitated and required medical treatment.
"Investigation showed presence of nerve agent in the aircraft shelter coming up through the floor. … Testing revealed nerve agent, blister agent, and wide presence of cyanide in the compound and water sources. In another event, another aircraft shelter tested positive for mustard agent."
Widener said while he served at K2, he developed deep unremitting headaches, vomiting, vision issues, gastrointestinal issues, and unexplained pain and burning under his skin.
"My skin on my back, my arm, and upper legs burns like it is on fire, literally," he testified about his time in K2. "If pressure is placed onto my back, it increases my pain like a blowtorch is cutting into my tissue."
Widener said since leaving K2 he has suffered myriad other conditions and illnesses, which he listed in detail.
K2 members were told repeatedly that "no significant risk from hazards existed," Widener said. There were "no briefings on toxic exposures. No protective equipment recommended, issued, or employed."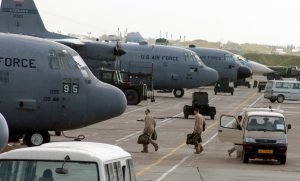 In April the VA confirmed it is designing a new study to investigate health trends among K2 veterans. The study will be a follow-up from a 2015 Army Public Health Center assessment, which found that veterans who served at K2 were more than five times as likely to be diagnosed with a certain type of cancer than a cohort in South Korea.
The new study will examine a broad range of health outcomes by comparing health data with Iraq and Afghanistan veterans who were not deployed to K2.
The VA has promised to share the findings with K2 veterans through a website, letters, and social media. The VA has also communicated the potential health risks associated with K2 to relevant health providers and created a page on its website that includes basic information for K2 veterans who are concerned about potential exposures. The website is available here.
Stars and Stripes reported that VA spokeswoman Christina Noel said recently that disability claims are figured on a case-by-case basis, and the department's study on K2 vets is more than a year away.
"VA obtained the DOD K2 personnel roster and has started a study of the health outcomes for veterans who served there. Initial results are expected in 18 months," Noel said.