KYIV, Ukraine — As Ukraine goes into its eighth calendar year at war with Russia, about 5% of its annual defense budget is now in limbo following US President Donald Trump's veto on Wednesday of America's 2021 defense spending bill — a measure that includes $250 million in military aid for Ukraine.
Returning the $740.5 billion annual defense bill to the US House of Representatives, Trump called the measure "a gift for Russia and China." The move casts uncertainty over a wide swath of national security initiatives at a time when the US military is simultaneously preparing for a new era of great power competition against adversaries such as China and Russia, while also holding the radical Islamic terrorism threat at bay on battlefields across the planet.
Known as the National Defense Authorization Act, or NDAA, the annual defense bill authorizes troop salaries as well as the Department of Defense's annual budget, a spending program that spans the gamut from nuclear weapons to cybersecurity. The measure also authorizes foreign military aid expenditures — including for Ukraine, a country that has been embroiled in a low-intensity land war against Russia since April 2014.
Of the $250 million in military aid allocated for Ukraine in the 2021 NDAA, some $75 million was tagged for "lethal assistance" — a $25 million increase from 2020. That money is meant to "support Ukraine in deterring Russia," according to the fiscal year 2021 NDAA summary released by the US Senate Committee on Armed Services.
"The provisions of this document envisage, in particular, the allocation of a significant package of security assistance to Ukraine, including through an increase in available funds for the purchase of lethal weapons for the Armed Forces of Ukraine, as well as increasing sanctions pressure against the subversive activities of the Russian Federation," the Ministry of Foreign Affairs of Ukraine said in a Dec. 12 statement, prior to Trump's veto.
"With its decisions, the United States once again demonstrates its leadership in supporting Ukraine, its sovereignty and territorial integrity within internationally recognized borders," the Ukrainian statement added.
The 2021 NDAA passed in the House by a vote of 335-78, and the Senate passed it 84-13. Trump reportedly opposed a provision in the law that mandated the removal of Confederate base names. The president was also critical of Section 230 of the Communications Decency Act, claiming that the social media giants Twitter and Facebook were exploiting that part of the law to unfairly stifle the opinions of conservative users.
Since 2014, total US military aid to Ukraine has amounted to more than $1.5 billion, according to the Pentagon. Ukrainian troops highlight the value of American deliveries of counter-battery radars, night-vision devices, and armored HMMWVs.
The utility of US aid on the Donbas battlefield has been in the increased survivability of Ukrainian troops from Russian weapons. Among front-line Ukrainian units using the American counter-battery radar systems, casualty rates dropped from 47 percent to about 18 percent, Ukrainian officials have said.
US aid has also allowed Ukrainians to fight with more precise, limited means, without relying on Soviet-era area-warfare tactics, thereby reducing the risk of collateral damage.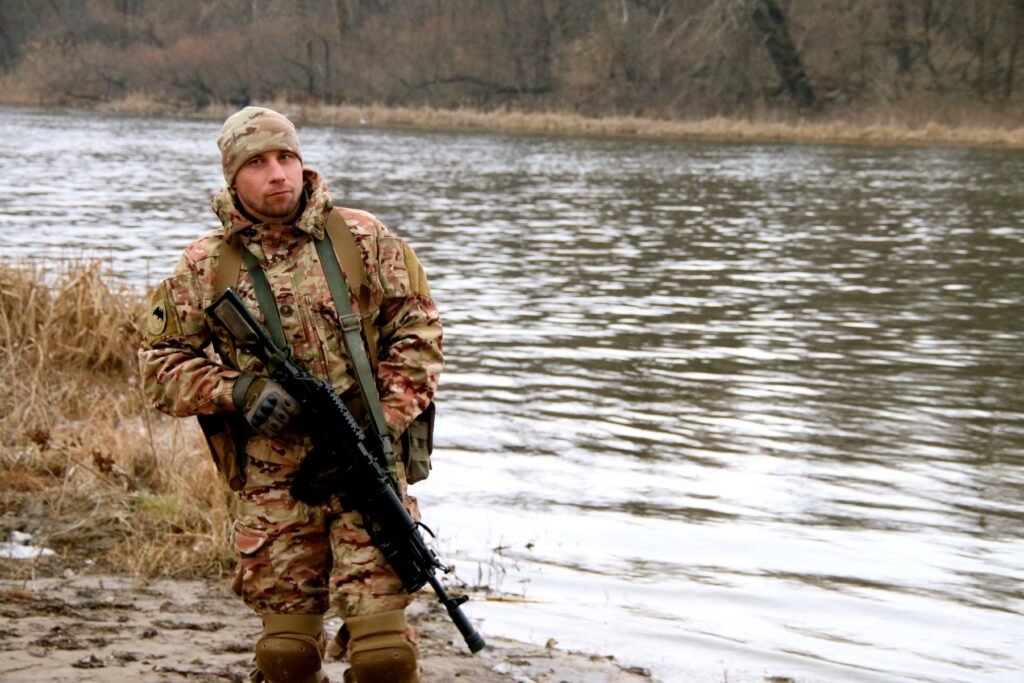 A February 2015 cease-fire known as Minsk II froze the conflict along its current front lines but failed to stop the fighting. In the Donbas today, Ukraine's military continues to fight against a combined force of Russian regulars, pro-Russian separatists, and foreign mercenaries.
The war, as it currently exists, is a low-intensity, stalemated conflict, mostly fought at a distance using indirect-fire weapons like artillery, rockets, and mortars. Snipers also frequently engage targets across no man's land, which can vary in width from a few kilometers in some places to others where the two sides are so close they can shout insults to one another. So far, the war has killed about 14,000 Ukrainians.
Ukraine first prioritized the reconstitution of its land army to deal with the immediate needs of the trench war in the Donbas. Yet as the war has devolved into a relatively stable stalemate, and with the long-term Russian threat in mind, Kyiv has stepped up efforts over the years to rebuild its air force and navy, too, as well as to adopt NATO interoperability standards.
"Now there is war ongoing between Russia and Ukraine. It's a fact," Ukrainian Foreign Minister Dmytro Kuleba said Thursday. "We must end this war, bring peace back to Ukraine, restore our territorial integrity, but we understand Russia will not change if we do so, even if we achieve this result, and Russia's strategic goals toward Ukraine remain unchanged. These are destructive forces."
Looking forward, US military aid is particularly useful for Ukraine's pivot away from meeting the immediate war needs of the Donbas conflict and toward the construction of a military capable of resisting a Russian invasion. As part of that broader effort, last year the US State Department authorized some $600 million in military sales to Ukraine, including 16 Mark VI patrol boats along with weapons, sensors, and communications gear.
"We highly appreciate the strong bipartisan and bicameral support of Ukraine in the United States, the readiness of Ukraine's strategic partner to continue practical assistance to our country in strengthening our defense capabilities in the face of ongoing Russian aggression," the Ministry of Foreign Affairs of Ukraine said in its Dec. 12 statement.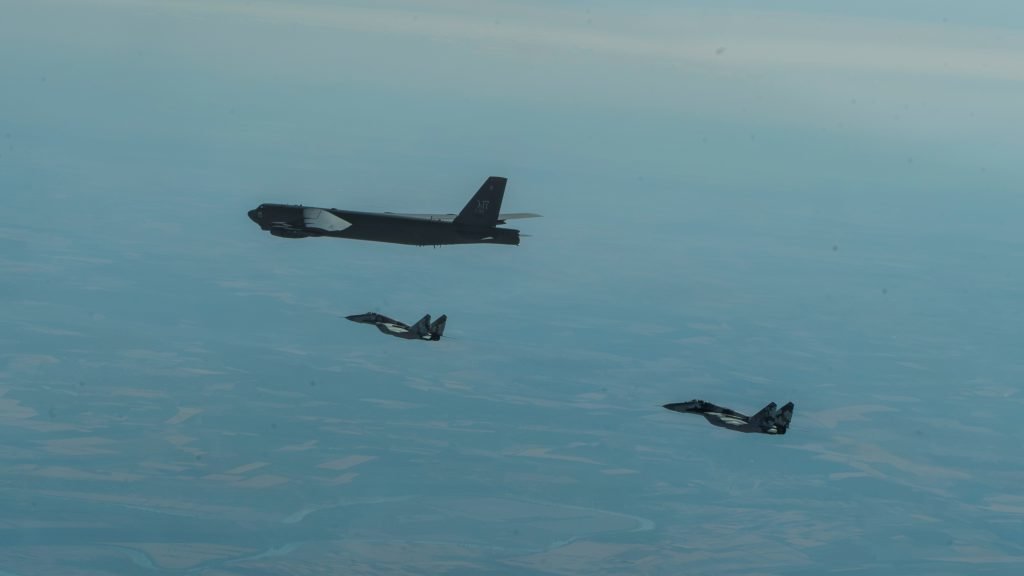 Ukraine's 2020 military budget of about $5.1 billion represents about 3% of the country's gross domestic product. Combined defense and security spending, which came out to roughly $9.3 billion in 2020, equals about 5.5% of Ukraine's GDP. That marks the largest combined budget for Ukraine's Ministry of Defense since independence from the Soviet Union in 1991, representing more than a twofold increase from 2015.
"We are building a Ukrainian army that can defend Ukraine on land, at sea, in the air and cyberspace. So that no one could ever think they could encroach on our sovereignty, territorial integrity or take away part of Ukraine's territory without firing a single shot. This will never happen," Ukrainian President Volodymyr Zelensky said in October.
America's 2021 NDAA also called for tighter sanctions on companies involved with Russia's controversial Nord Stream 2 pipeline to Germany. Included in the vetoed bill were measures that would target insurers and technical certification companies working on the Russian project.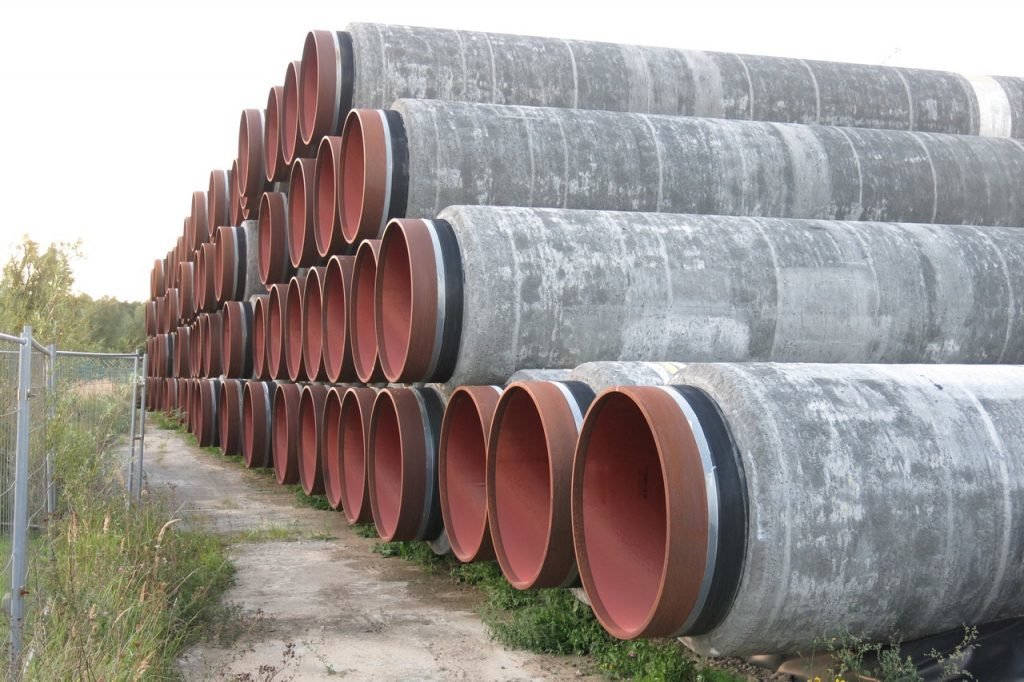 Russia's national energy corporation, Gazprom, is the driving force behind Nord Stream 2, which parallels the existing Nord Stream pipeline's path from Russia under the Baltic Sea, making landfall near Greifswald, Germany. The $11 billion project is more than 95% complete.
The 760-mile-long Nord Stream — which went operational in 2011 — is the longest undersea pipeline in the world, capable of delivering 55 billion cubic meters of Russian gas annually to Germany. That gas can then be forwarded on to other European clients. Nord Stream 2 would double the existing Nord Stream pipeline's gas flow to Europe.
US officials have opposed Nord Stream 2 because it increases Europe's dependence on Russian gas and bypasses Ukrainian transit pipelines. Russia is the top supplier of the European Union's natural gas imports, comprising roughly 40% of the market. Of that amount, about 45% of Russia's gas exports to the EU go through a network of Ukrainian transit pipelines built by the Soviet Union in the 1970s and 1980s.
In what was roughly a $3-billion-a-year business in Ukraine until last year, revenue from transit Russian gas composed about 3% of the country's GDP. If completed, Nord Stream 2 would curb the need for Russia to use transit pipelines across Ukraine, thereby dealing a body blow to the already embattled country's economy.
Originally, Nord Stream 2 was slated for completion by the end of 2019. Yet, US sanctions in late 2019 targeted Gazprom's construction contractors and work stopped when Allseas, a Swiss-based offshore pipeline and platform company, withdrew from the project.
"It is up to governments and the European Commission to protect European companies from illegal extraterritorial sanctions," Nord Stream 2 spokesperson Jens Mueller said in November.
In July, Secretary of State Mike Pompeo warned that participating in the Nord Stream 2 project would leave companies liable to sanctions under the Countering America's Adversaries Through Sanctions Act.
"We will do everything we can to make sure that that pipeline doesn't threaten Europe," Pompeo told a Senate hearing in July, adding: "We want Europe to have real, secure, stable, safe energy resources that cannot be turned off in the event Russia wants to."
Russia's economy is also heavily dependent on gas exports. Gazprom's sales reportedly make up 5% of Russia's $1.6 trillion annual gross domestic product. Of that number, European customers account for about 70% of Gazprom's gas revenue, according to company data.
Reuters reported on Wednesday that the Trump administration was also mulling new sanctions against Western companies working on Nord Stream 2.
"We've been getting body blow on body blow to this, and now we're in the process of driving a stake through the project heart," a White House official told Reuters.