If you're traveling by planes, trains, intercity buses, or other forms of public transportation, you had better wear a mask, or the Transportation Security Administration will slap you with hefty fines.
The TSA announced Friday that it's doubling the civil fine for first-time mask scofflaws on jets and other forms of public transportation, pegging the penalty at $500 to $1,000.
First-time offenders previously incurred $250 fines.
Repeat offenders now risk paying up to $3,000 for each violation.
"We appreciate the majority of travelers each day who voluntarily follow the requirement, but find this action necessary to maximize the protections for those who use and work within the transportation system, and to contain COVID-19," TSA Administrator David Pekoske wrote in a prepared statement emailed to Coffee or Die Magazine. "By doubling the range of penalties, we seek to reinforce the importance of voluntary adherence."
Pekoske's move comes as part of a broader federal push to combat a COVID-19 pandemic that's killed more than 652,000 Americans, according to the Centers for Disease Control and Prevention in Atlanta.
The TSA and the CDC focus on public transportation because it creates environments with higher risks of people getting and spreading COVID-19.
Passengers and crews of public transportation often travel in close contact with each other for long spans of time, and they're exposed to surfaces that are touched often.
Travel includes long security lines in bustling terminals. Journeys by buses, trains, and airliners also spread disease nationwide.
Infected passengers who aren't showing COVID-19 symptoms might transmit the illness without knowing it.
That's why federal regulators believe masks that cover the nose and mouth help stop the spread of COVID-19.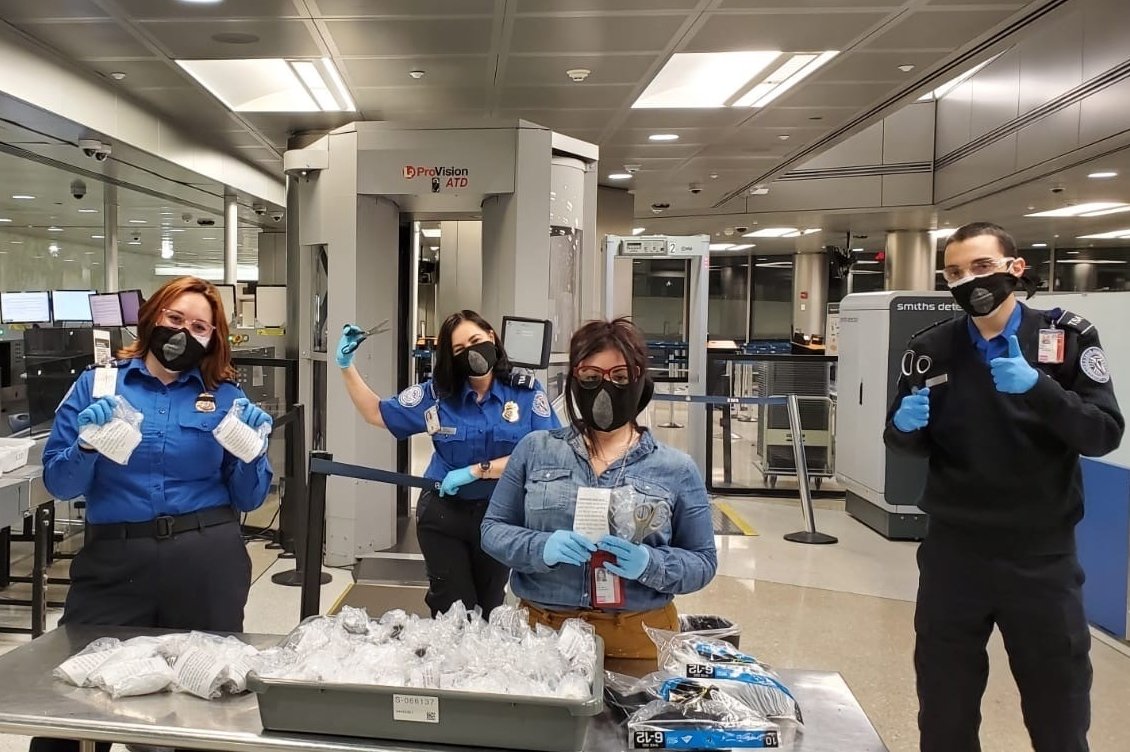 The TSA's initial mask mandate debuted seven months ago.
"To date, there have been almost 4,000 warning notices sent and 126 thus far have been referred for civil penalty," TSA spokesperson Lisa Farbstein told Coffee or Die in an email. "Those referred for civil enforcement for refusal to wear a face mask are assessed a penalty based on a range of mitigating and aggravating factors.
"TSA provides everyone due process rights when TSA proposes to assess civil penalties, including evaluating evidence to determine whether penalties are warranted and providing individuals with the opportunity to present any mitigating factors to a TSA official or to request a formal hearing before an administrative law judge."
TSA's fines for maskless passengers remain separate from the civil penalties the Federal Aviation Administration imposes on travelers who engage in unruly or unsafe behavior on airliners.
Read Next: COVID-19 Kills Police, But Should There Be a Vaccine Mandate for Officers?