Surrounded by nearly 500 fellow walkers, Frank Siller took the first steps of a 537-mile march Sunday morning with his brother on his mind. Siller runs the Tunnel to Towers Foundation, a nonprofit service group focused on veterans and first responders. The organization is named for a route into Manhattan — from the Brooklyn-Battery Tunnel entrance to the site of the World Trade Center — that Frank's brother, Stephen Siller, ran in full firefighter turnout gear on the morning of 9/11 before he died when the towers collapsed.
Frank Siller, who founded Tunnel to Towers soon after 9/11, dubbed the endeavor the Never Forget Walk. He started Sunday with a private wreath-laying ceremony with his family at the Pentagon, then joined the other participants to begin the walk at nearby Arlington County Fire Station 5, one of the stations that responded to the Pentagon on 9/11. He plans to walk to New York, where he'll finish the trek by retracing his brother's final footsteps, ending at the 9/11 Memorial.
Siller plans to finish on Sept. 11, 2021.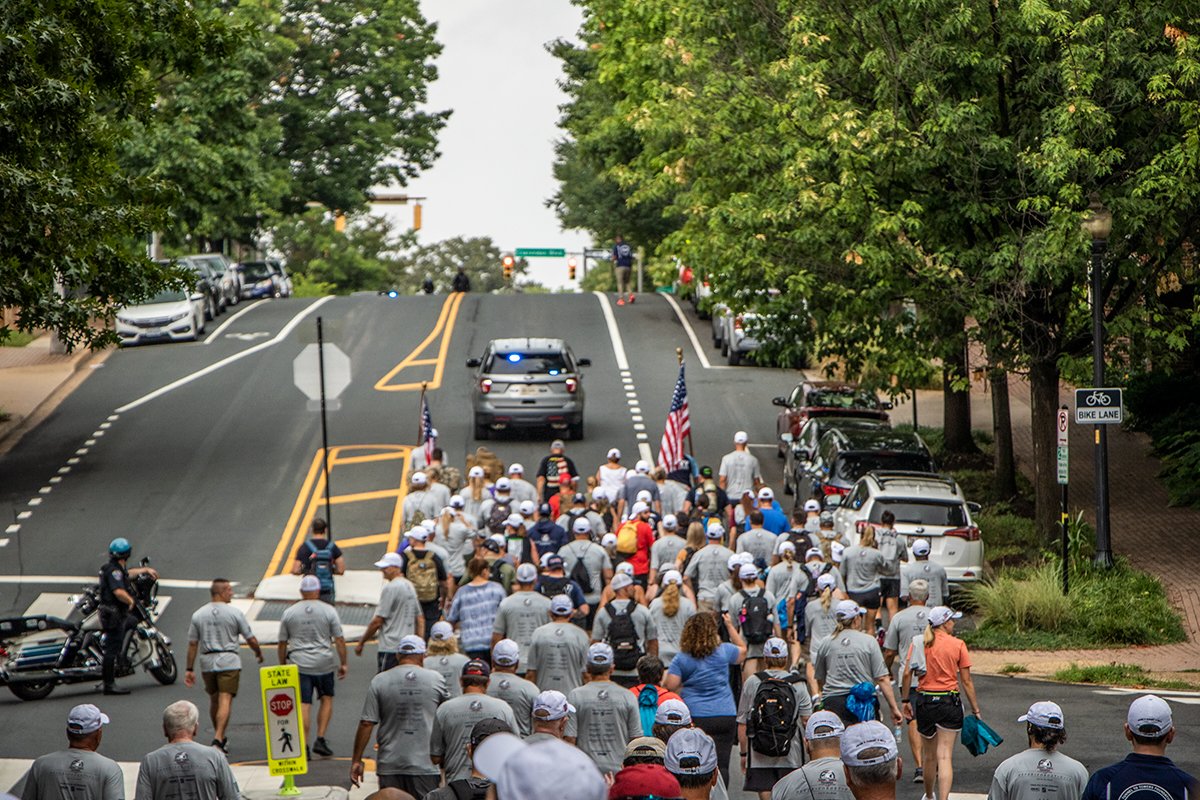 "As the 20th anniversary of 9/11 approaches, I'm walking to remember not only my brother, Stephen Siller, who gave his life that day, but also every first responder who paid the ultimate price fighting to protect their neighbor on 9/11," Siller said in a statement to Coffee or Die Magazine. "The Never Forget Walk honors their heroism and sends their families our deepest gratitude and prayers for the loss they've endured. For these heroes and their loved ones, we must never forget."
Stephen Siller was a firefighter assigned to Brooklyn's Squad 1 and had just finished a night shift on the morning of the attacks. He was headed toward a golf outing with his brothers when the North Tower was struck. He immediately returned to his fire station and grabbed his 60 pounds of turnout gear.
After driving his own truck toward the towers, he found the Brooklyn side of the Brooklyn-Battery Tunnel blocked. Parking his truck, he ran the length of the nearly 2-mile tunnel and then the half-mile to the towers in full firefighter bunker gear. He then made multiple trips into the towers until he was killed when the South Tower collapsed.
Read Next: