In November 2004, Marine Sgt. Brian Johnston was seated atop an Assault Amphibious Vehicle during the bloody second Battle of Fallujah when an improvised explosive device detonated. Shrapnel punctured the right side of his body, and Johnston could feel his leg bleeding and his arm "kind of hanging there." He heard Marines yell for the corpsman. Another Marine dragged Johnston away from the vehicle, and the corpsman "went to work."
The blast claimed Johnston's right leg and right arm. He underwent 60 operations during the 20 months it took to adapt to his new life.
"You just get up and start living your life," Johnston told Coffee or Die Magazine of his recovery process.
Johnston is one of 53,300 American service members who have been grievously wounded in the Global War on Terror since 9/11, and he is one of the hundreds of veterans, first responders, or Gold Star family members whose lives have been vastly improved with support provided by the Tunnel to Towers Foundation, a nonprofit started in December 2001 to honor military members and first responders "who continue to make the supreme sacrifice of life and limb for our country," according to the organization's website.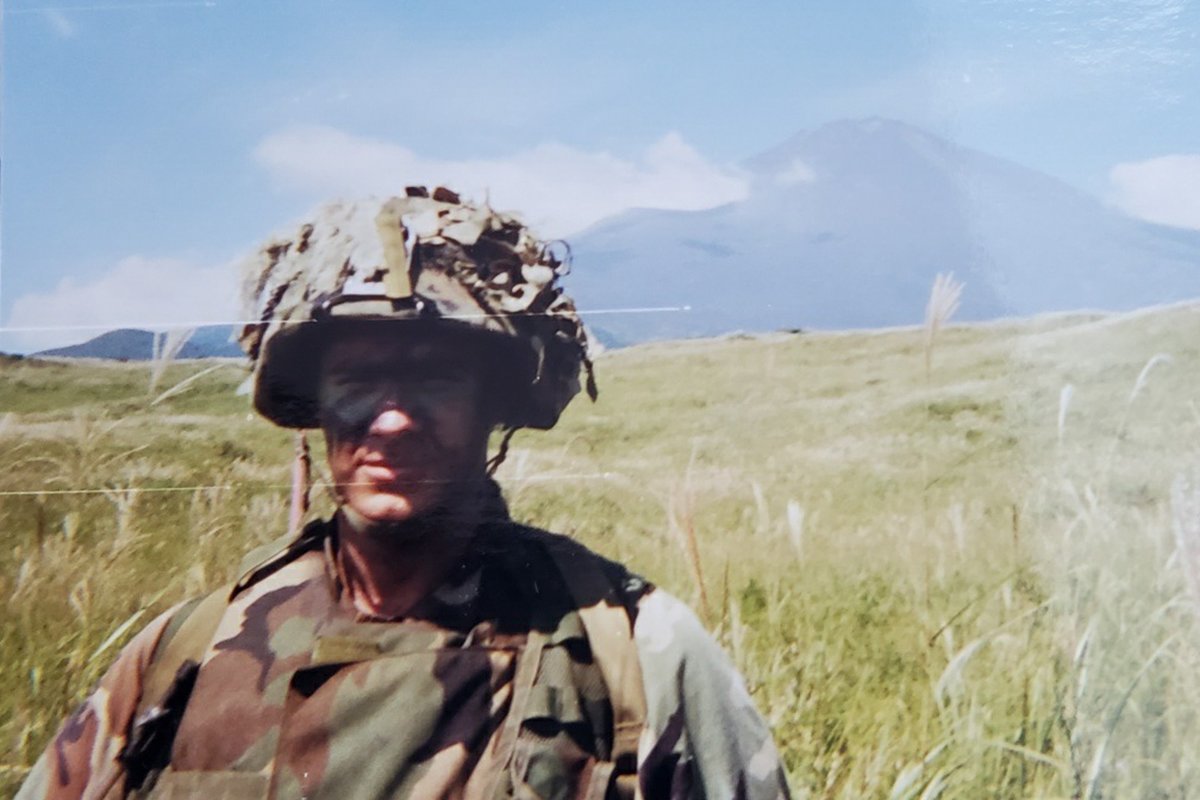 Tunnel to Towers builds custom mortgage-free smart homes for eligible veterans who were catastrophically wounded during the course of their service. The nonprofit has also paid off mortgages or acquired new homes for the families of fallen first responders and Gold Star families who lost loved ones in the Global War on Terror.
The foundation's 9/11 Never Forget Mobile Exhibit has educated over 500,000 people about the heroes of Sept. 11, 2001. It also raises funds and spreads awareness of its cause through 5K events held across the country in its Run, Walk & Climb series.
Johnston received his smart home from Tunnel to Towers on Dec. 18, 2019. He said the open floor plan keeps him from "crashing into stuff," and he appreciates being able to control his lighting and thermostat from his phone. The custom home simplified many everyday tasks for Johnston, including getting in and out of the house in a wheelchair, checking the mail, and using the bathroom.
"It was amazing," he said. "It's a beautiful house."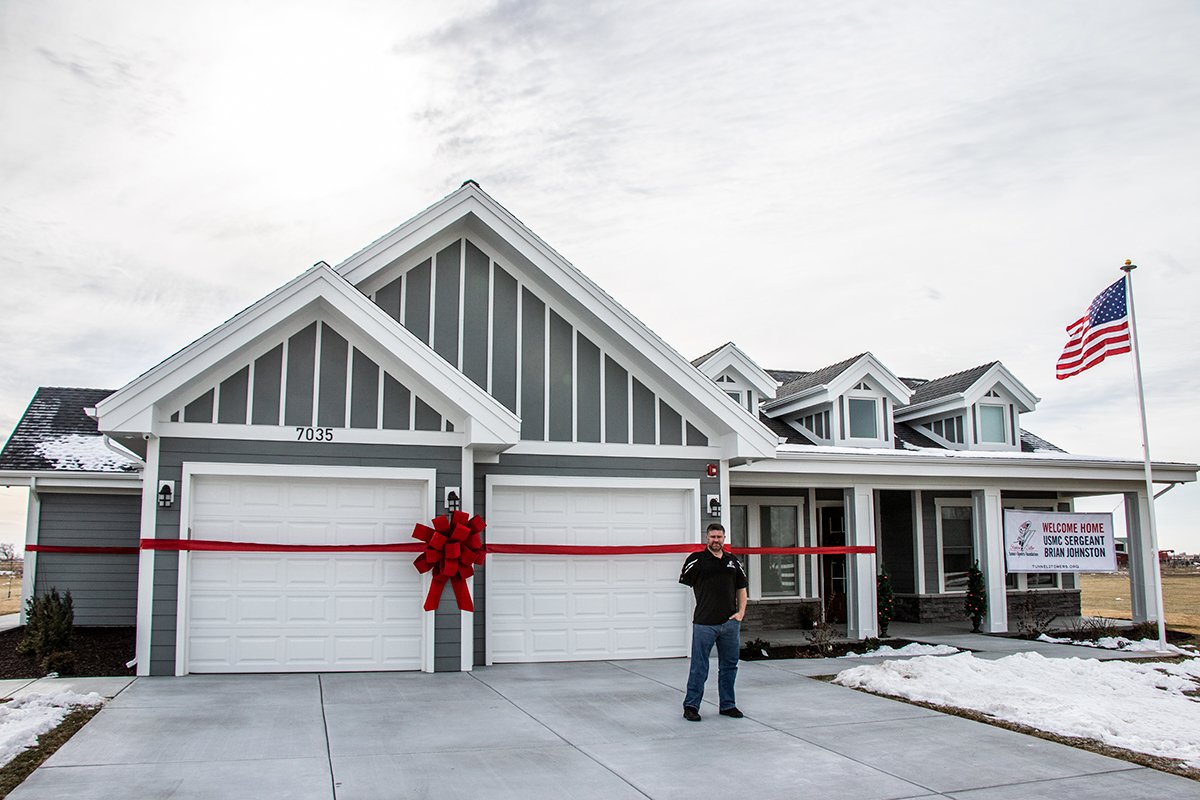 John Ponte, the director of Smart Homes for Tunnel to Towers, told Coffee or Die Magazine that each house features a large footprint with wide doorways and hallways that allow ease of access for wheelchair users. Accepted applicants choose their home's location, pick a lot and one of four floor plans, determine which finishes and options suit them, and decide on several rooms of furniture.
Core Tunnel to Towers partners — including The Home Depot, GMC, Ashley Furniture, Bassett Furniture, MasterBrand, Carpet One, and API Group Inc. — are involved with every home construction. On occasion, local contractors have donated their services to include extra features and goods, like pools or power tools.
Through every smart home, Tunnel to Towers aims to create a dwelling that gives a veteran greater independence and quality of life. By the end of 2021, the foundation will have provided 450 mortgage-free homes to veterans, Gold Star families, and the families of fallen first responders.
Tunnel to Towers was founded in December 2001 by Frank Siller to honor his brother, a New York City firefighter who gave his life on the morning of Sept. 11, 2001.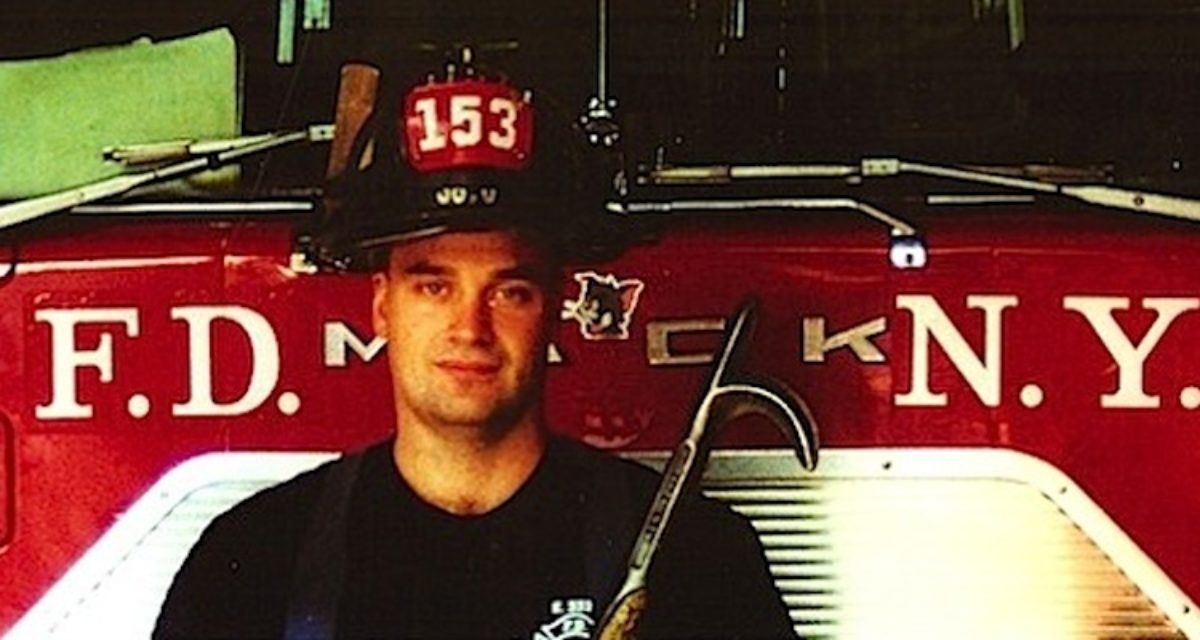 Stephen Gerard Siller had reached the end of his shift in Brooklyn when the 34-year-old father of five heard urgent chatter from his truck's scanner about a plane hitting the World Trade Center's north tower. He called his wife to let her know he had to go back to work.
As he headed toward the towers, Siller found the Brooklyn-Battery Tunnel was closed, so he left his truck, strapped on 60 pounds of cumbersome gear, and ran toward the chaos. He was one of 343 FDNY firefighters who gave their lives on 9/11 and one of 60 who perished while off duty. The Tunnel to Towers Foundation is named for Stephen Siller's selfless initiative that day.
"[Stephen] grew up under the guiding philosophy of St. Francis of Assisi, whose encouraging and inspirational phrase 'while we have time, let us do good' were words that Stephen lived by," according to Tunnel to Towers' website.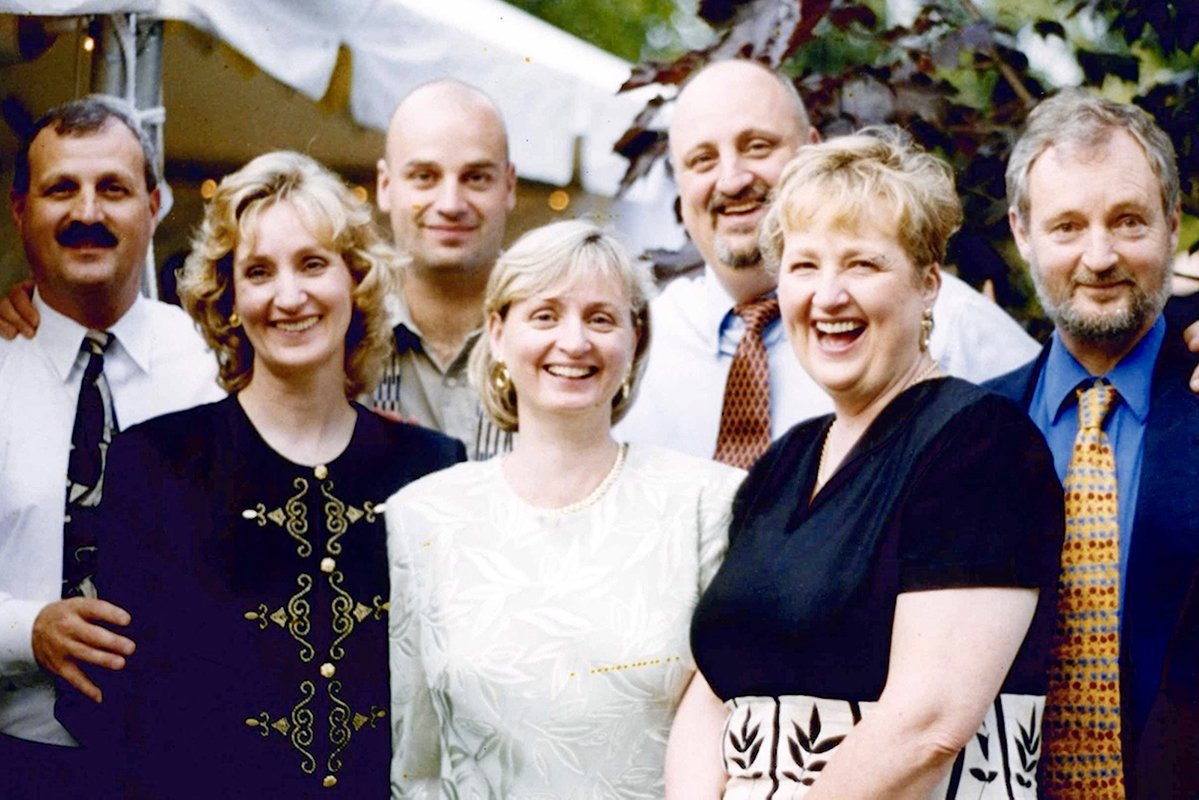 In 2012, Army Spc. "Bo" Jones deployed with the 1st Stryker Brigade Combat Team, 25th Infantry Division, to Afghanistan.
On Feb. 7, 2012, as Jones' squad approached a grape row, an IED exploded, sending Jones flipping through the air and into a well. He fell about 15 feet and was "split […] in half up to my sternum," Jones told Coffee or Die Magazine.
The attack took both Jones' legs and nearly tore his left arm off. He spent around three and a half years recovering, enduring countless complex surgeries. Often, he says, "four or five surgeons [were] working on [him] at once." He still has enduring issues with his left arm.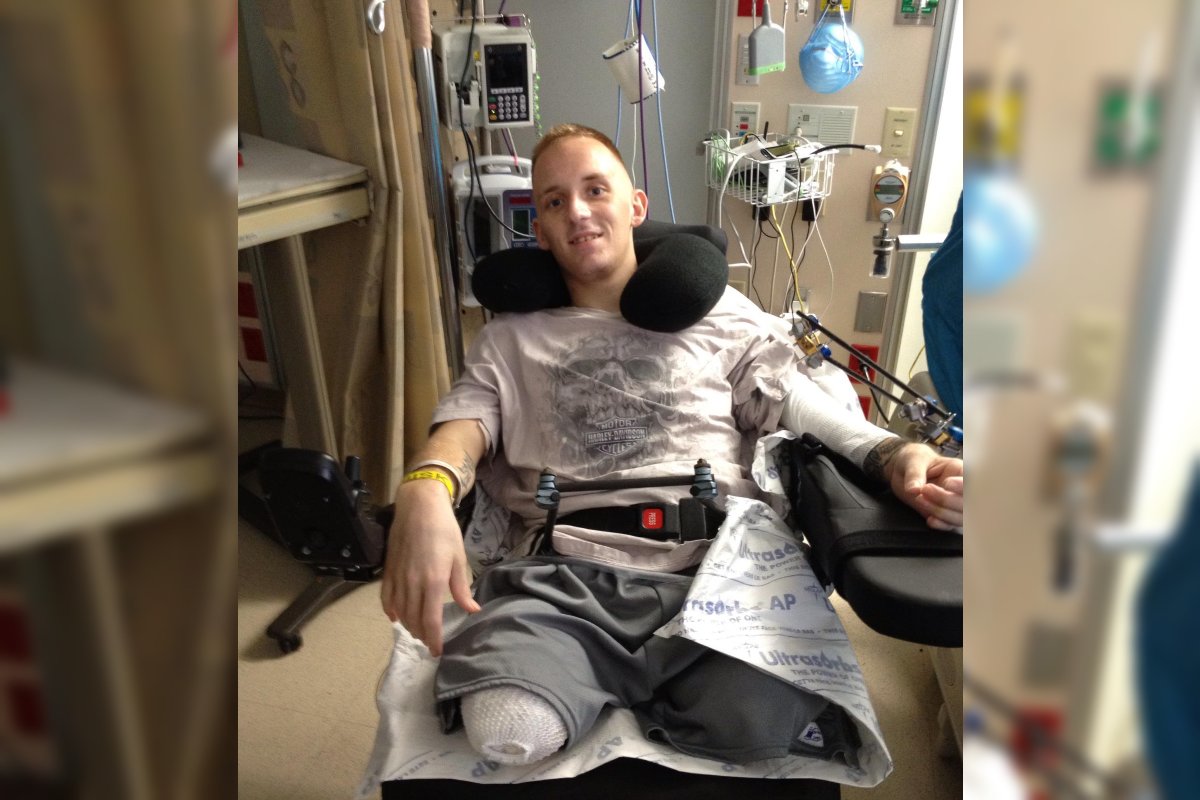 On Nov. 24, 2020, Tunnel to Towers welcomed Jones into his new custom home. The Army veteran is effusive about the many custom features, including a shower so large he "could take a nap in it," a lowered stove that allows him to cook without burning himself, and even the fancy bidet toilets, which "make life easy."
All of these features add up to independence. After his most recent surgery, Jones was not allowed to bear weight on his injured arm.
"In a normal house, I would have been up a creek without a paddle," he said. "But because this house is adapted, I was actually able to recover mostly by myself with only one arm."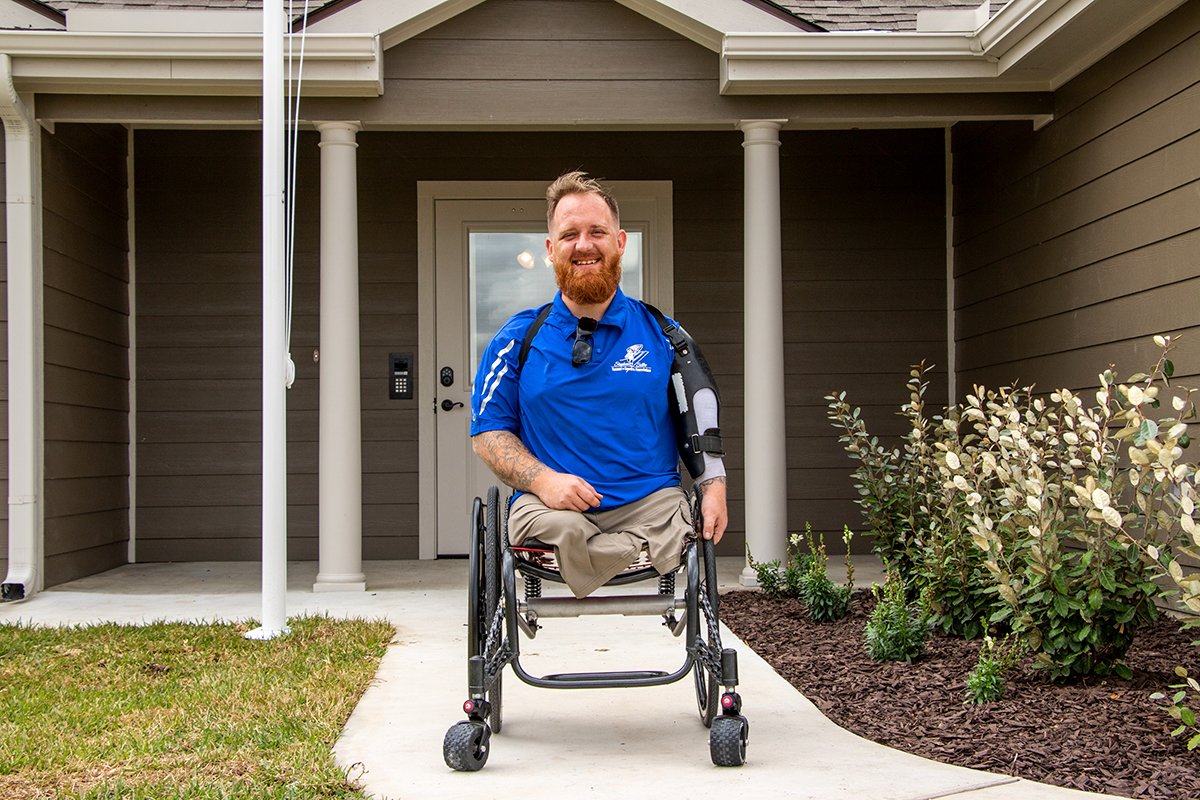 After medically retiring from the Army in 2015, Jones followed his love for motorcycles and passion for "building and tinkering" to welding school. Now he builds custom wheelchairs for Box Wheelchairs and uses his skills to give back to loved ones. He displays his welding work on Instagram, where he goes by notoes0207.
His new home also features a welding workshop, which Jones likens to having an "on-call psychologist" because welding is "therapeutic." He's now working on a side business doing metal fabrication.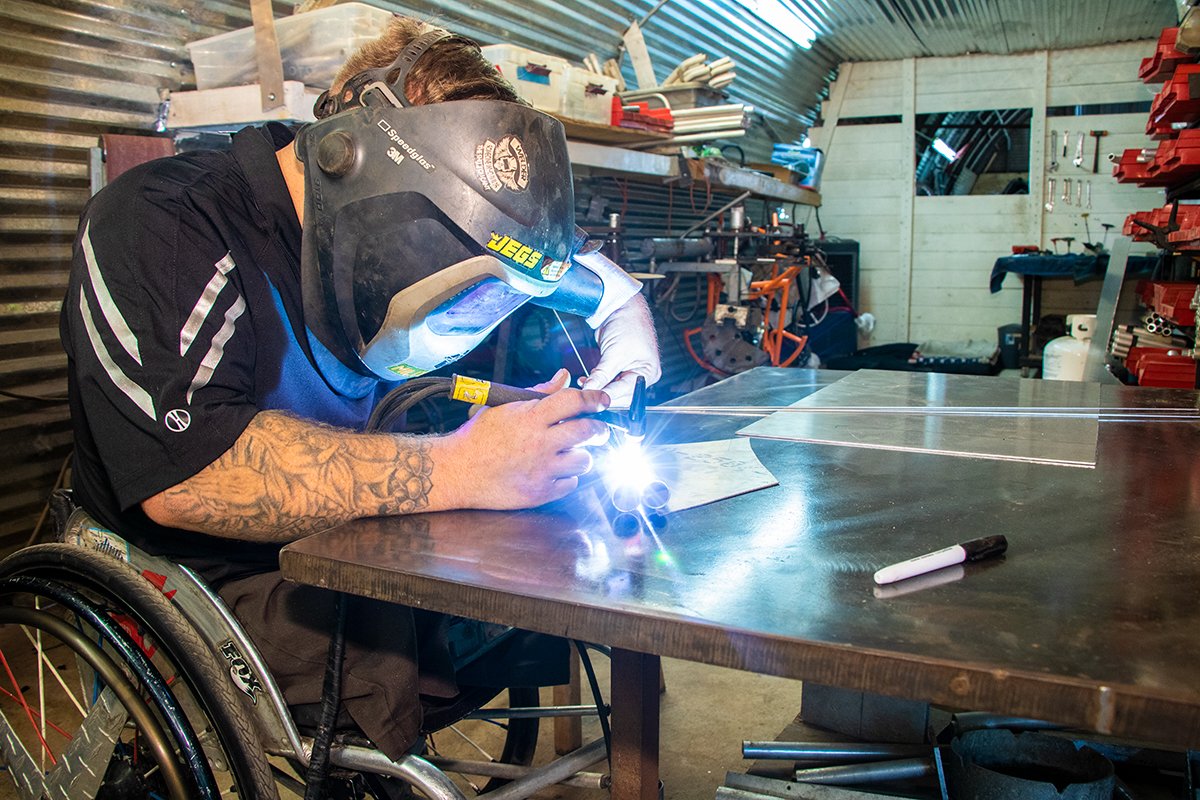 After being wounded in Afghanistan, Jones dreamed of owning property where he could dove hunt and raise animals. Jones said Tunnel to Towers fulfilled that dream.
"They gave me paradise," he said.
On this 20th anniversary of 9/11, Frank Siller concludes his Never Forget Walk — a 500-mile trek from Arlington County Fire Station 5 to the site of ground zero in New York. Starting Aug. 1, Siller then passed through six states, making stops at the Pentagon and the field in Shanksville, Pennsylvania, where Flight 93 crashed.
Siller made the walk to honor the first responders who died on 9/11, and he carried with him the many stories of the wounded warriors, first responders, and Gold Star families whom he and Tunnel to Towers have helped in the 20 years since the towers fell.
Read Next: