Local, state, and federal authorities held a press conference to inform the public about preparations in the Twin Cities for the upcoming trial of Derek Chauvin, the officer who held his knee on the back of George Floyd's neck in May 2020, leading to Floyd's death and setting off international protests and riots. For the past eight months, Minnesota and federal authorities, including the Minnesota National Guard and the FBI, have been planning how to prevent the damage and death that last year's riots brought to the Twin Cities.
The preparations — jury selection for Chauvin's trial is set to begin March 8 — have been dubbed Operation Safety Net by the collaborating Minnesota and federal-based partners, not to be confused with the US Marshals Service's operation bearing the same name that is a multi-agency effort to combat child trafficking and associated crimes.
"The planning that we are doing, which is entitled Operation Safety Net, is guided under really two core principles: prevention of damage to property and [stopping] crimes, as well as also ensuring First Amendment constitutional rights for those who wish to peacefully gather and assemble and demonstrate," Minneapolis Police Department Chief Medaria Arradondo said.
He continued, "We are here today to let not only the city of Minneapolis — our counties, representing St. Paul, and throughout our metro regional area — but we're really here to let the state of Minnesota know that we are very confident in the safety planning and preparation that all of the leaders that you're going to hear from talk about today."
Hennepin County Sheriff David P. Hutchinson said his office will provide intelligence and is utilizing technology and various social media platforms to investigate organized groups and determine what activities they are discussing and planning.
"We are taking this seriously. We're trying to be as kind as we can be, and sympathetic to the trauma some people feel. But don't mistake our kindness for weakness," Hutchinson said. "We are prepared as any city in America could be. And we are [as] prepared as we can be to quell violence and destruction. The core process will go on. And if people are being violent, and destructive, they will get arrested, and they will go to jail."
John Harrington, the commissioner of the Minnesota Department of Public Safety, said there are no identified, credible local threats currently, but the multi-agency operation is constantly evaluating any potential threats to ensure none come to fruition.
Michael F. Paul, the special agent in charge of the FBI's Minneapolis field office, said there is a centralized intelligence operation center that will remain in place for Derek Chauvin's trial as well as for the trial set to begin in August of three other former Minneapolis officers.
Paul said the FBI is utilizing significant resources to ensure the safety of everyone involved in the trials and everyone in and around the area where the trials are set to take place. The FBI has granted access to its specialized resources such as special weapons and tactics, crisis negotiators, evidence response, critical incident response, hazardous incident response, and weapons of mass destruction response.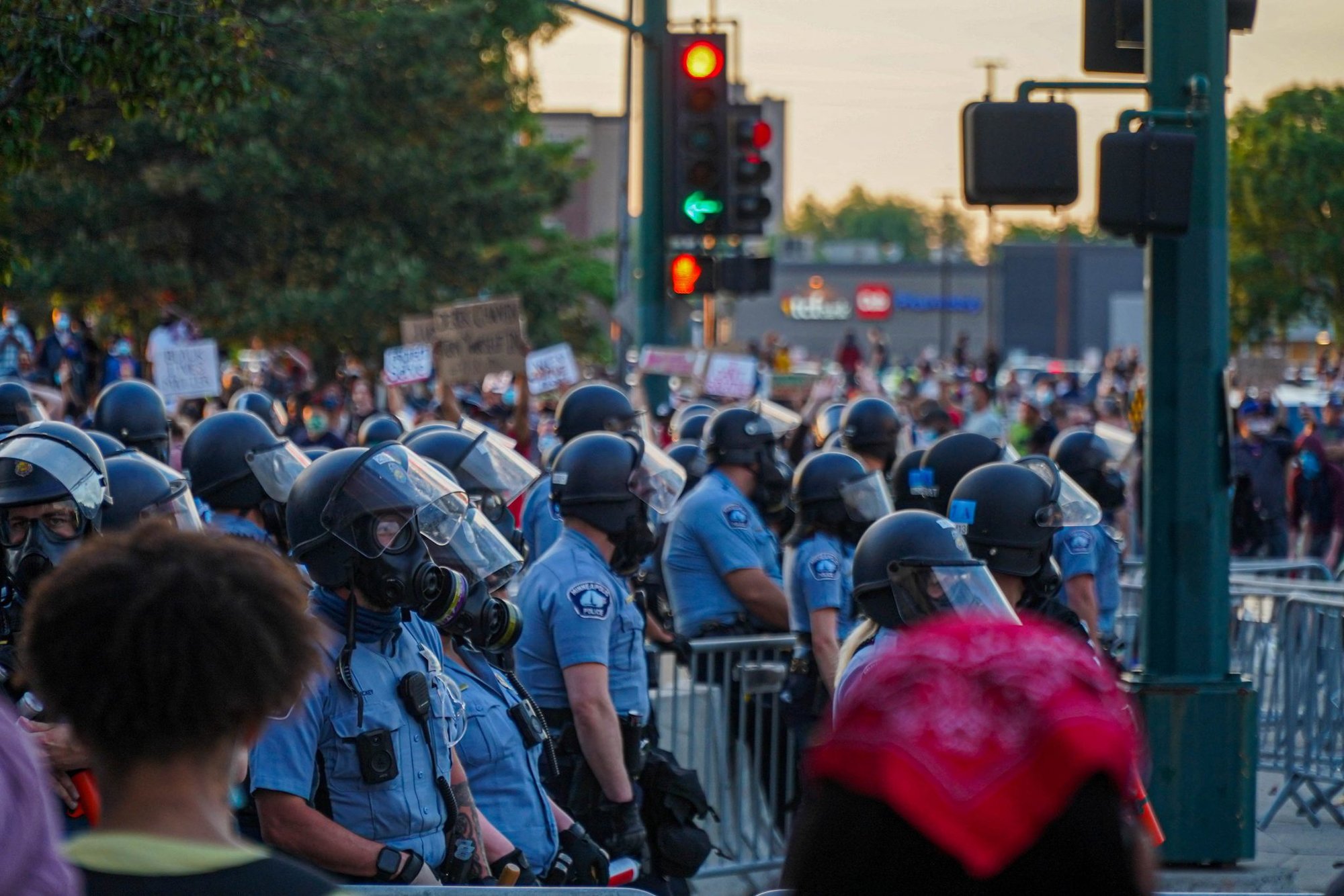 "This is a fluid time of heightened rhetoric, and publicized and politicized information across social media and the internet. Threats can transition from aspirational to operational very quickly," Paul said. "And our job will be to sift through the threatening communications to determine which are true indicators of an escalation towards criminal activity or violence."
Chief of the Minnesota State Patrol Col. Matt Langer said people living within the Twin Cities should expect to see various fortifications of buildings and barriers throughout the metropolitan area, such as fencing, walls, boarded-up windows, etc. Langer addressed the people who have been expressing concerns over the increase in law enforcement and military presence throughout the metro area of the Twin Cities:
"We hear you, and we understand your concern. But at the same time, we just ask that you remember what it was like in May and June," Langer said. "Remember the property destruction, remember the violence, remember the challenges that prevented people from coming and expressing their First Amendment rights. And last but not least, if you are coming to peacefully protest, this group of people standing up here with me welcomes you, and you have our support."