The Department of Defense's Unidentified Aerial Phenomena Task Force is set to release its first declassified report detailing military encounters with UFOs — known in military parlance as unidentified aerial phenomena, or UAPs.
It is difficult to predict what the report, requested by the Senate and due for release next month, will contain. Over the last several months, the media has caught wind of videos, images, and personal testimony about incidents dating back to 2004. The mounting number of news reports regarding the US military's increasingly frequent — and bizarre — UFO encounters has spurred concern in some quarters.
In short, no one knows exactly what's going on.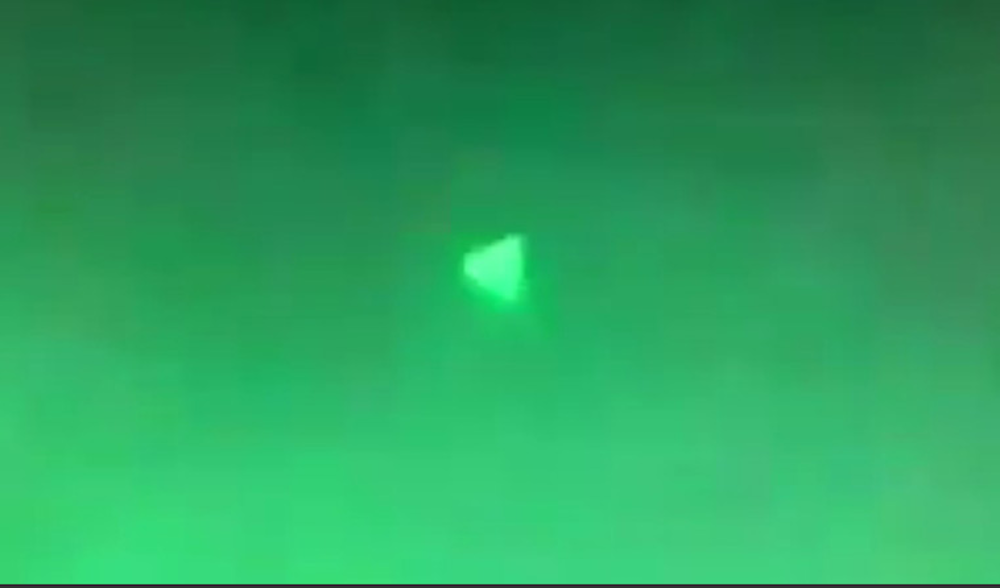 "I am worried, frankly. You know, if these were tactical jets from another country that were hangin' out up there, it would be a massive issue. But because it looks slightly different, we're not willing to actually look at the problem in the face. We're happy to just ignore the fact that these are out there, watching us every day," former Navy Lt. Ryan Graves, a pilot who flew F/A-18F fighters, told 60 Minutes.
Graves said that after the F/A-18F fighters underwent a radar upgrade in 2014, he and other pilots in his Virginia Beach-based squadron began encountering UAPs regularly.
"Every day. Every day for at least a couple years," Graves told 60 Minutes. Although Graves still isn't sure what, exactly, he was encountering on a daily basis. However, he outlined three possible scenarios to explain his mysterious encounters: secret US technology at work, radically advanced spy vehicles of an adversary, or something "otherworldly."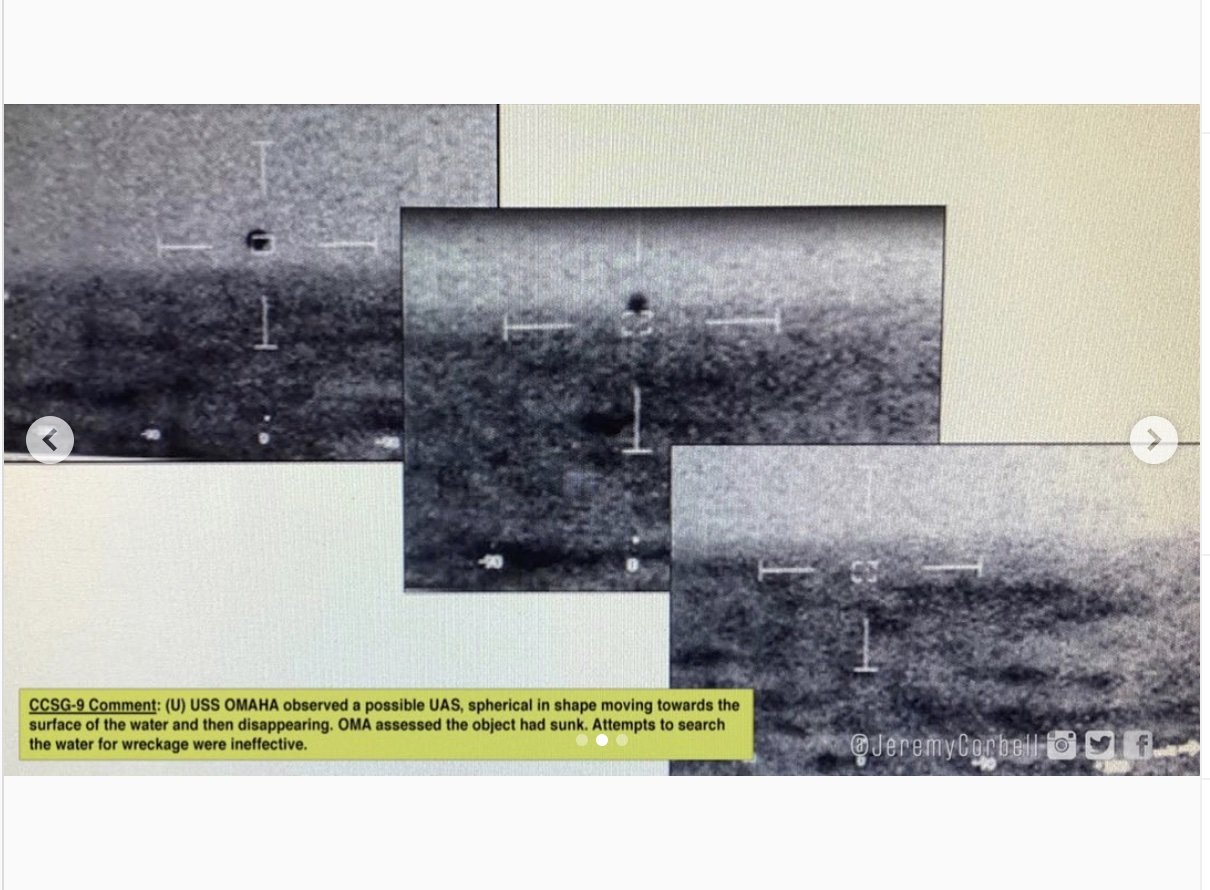 Last month, investigative filmmaker Jeremy Corbell released a series of slides, images, and videos via Instagram of a now verified encounter off the coast of San Diego between UAPs and Navy ships. Corbell stated that the images and videos are from a 2020 Department of Naval Intelligence briefing. Within days, officials at the Pentagon confirmed that the information released by Corbell was filmed by Navy personnel, adding that the incident is under investigation by the Unidentified Aerial Phenomena Task Force.
However, the officials stopped short of identifying the objects.
"The government has already stated for the record that they're real. I'm not telling you that. The United States government is telling you that," Luis Elizondo, a former defense intelligence official, told 60 Minutes. Elizondo was also the head of the Pentagon's Advanced Aerospace Threat Identification Program, the precursor to the current Unidentified Aerial Phenomena Task Force.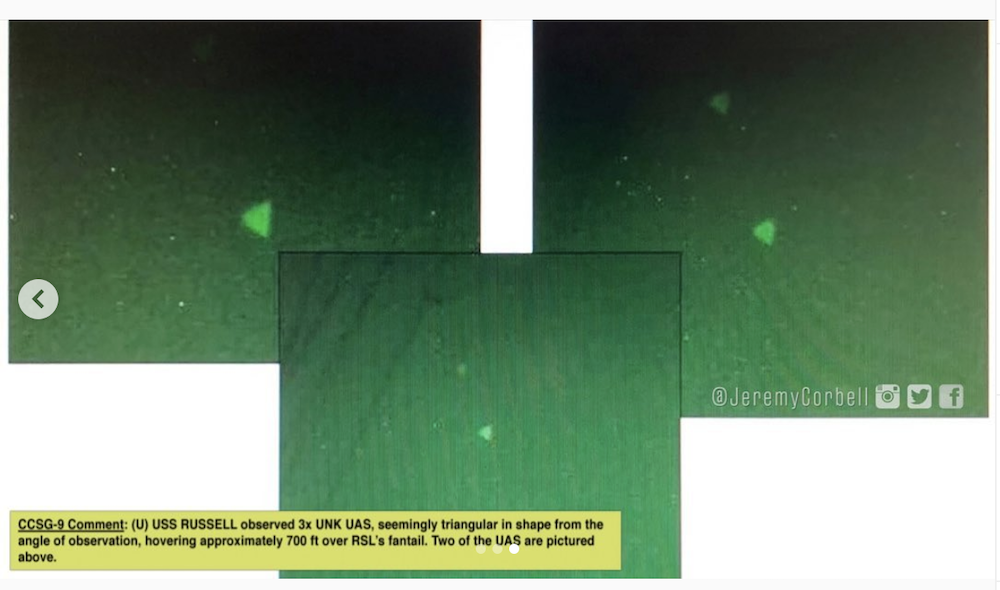 "Imagine a technology that can do 6-to-700 g-forces, that can fly at 13,000 miles an hour, that can evade radar and that can fly through air and water and possibly space. And oh, by the way, has no obvious signs of propulsion, no wings, no control surfaces and yet still can defy the natural effects of Earth's gravity. That's precisely what we're seeing," Elizondo told 60 Minutes.
The extreme capabilities described by Elizondo are of concern, particularly because the intent and origin of the UAPs are unknown. The objects could have "otherworldly" origins, or they could highlight a novel technological capability possessed by an adversary, such as China or Russia, which the US cannot challenge.
"I don't know who's building it, who's got the technology, who's got the brains. But there's, there's something out there that was better than our airplane," former F/A-18F pilot David Fravor told 60 Minutes.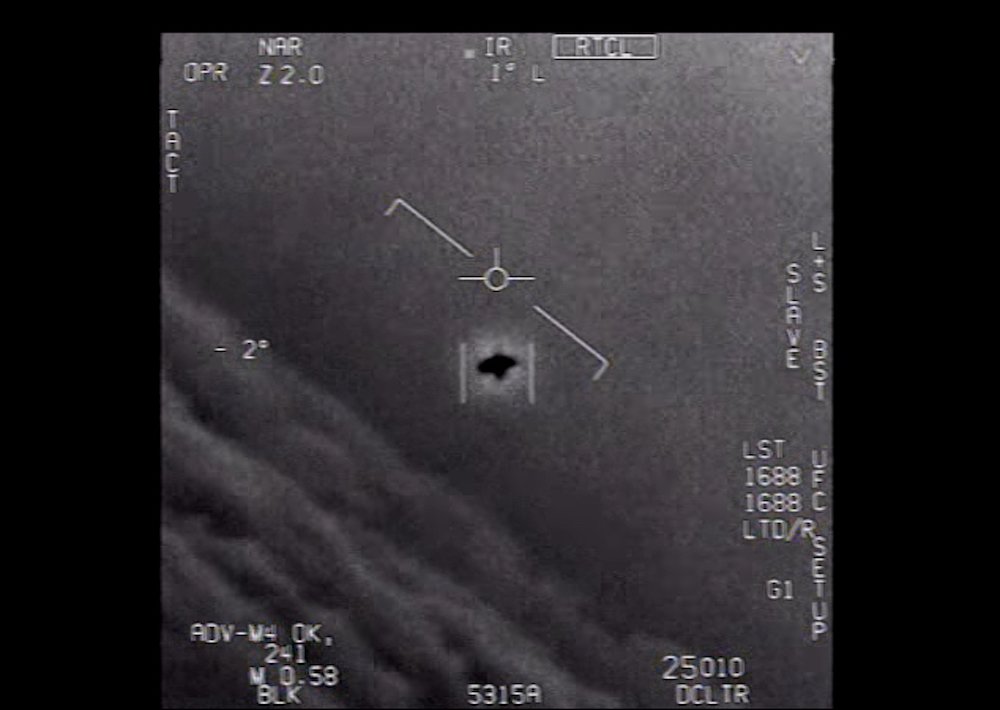 From 2004 to 2006 Fravor commanded VFA-41, a F/A-18F squadron assigned to the USS Nimitz aircraft carrier. According to 60 Minutes, in November of 2004, Fravor and the Nimitz carrier strike group were training off the coast of San Diego. For more than a week, the carrier strike group encountered objects they couldn't identify.
The USS Princeton, a Ticonderoga-class guided missile cruiser that was part of the carrier strike group, was fielding a new radar system that November. For a week, the Princeton detected "multiple anomalous aerial vehicles," which seemingly defied the laws of physics — such as the ability to descend 80,000 feet in a second. According to 60 Minutes, on Nov. 14, 2004, Fravor decided to investigate personally. He said that as he approached the object, it was about the size of his aircraft but had no wings, no evidence of a propulsion system, and no markings.
"I want to see how close I can get. So I go like this. And it's climbing still. And when it gets right in front of me, it just disappears," Fravor recounted.
Seconds later, the object reappeared on Princeton's radar some 60 miles away before once again disappearing. Elizondo was similarly perplexed by the extreme capabilities Fravor described.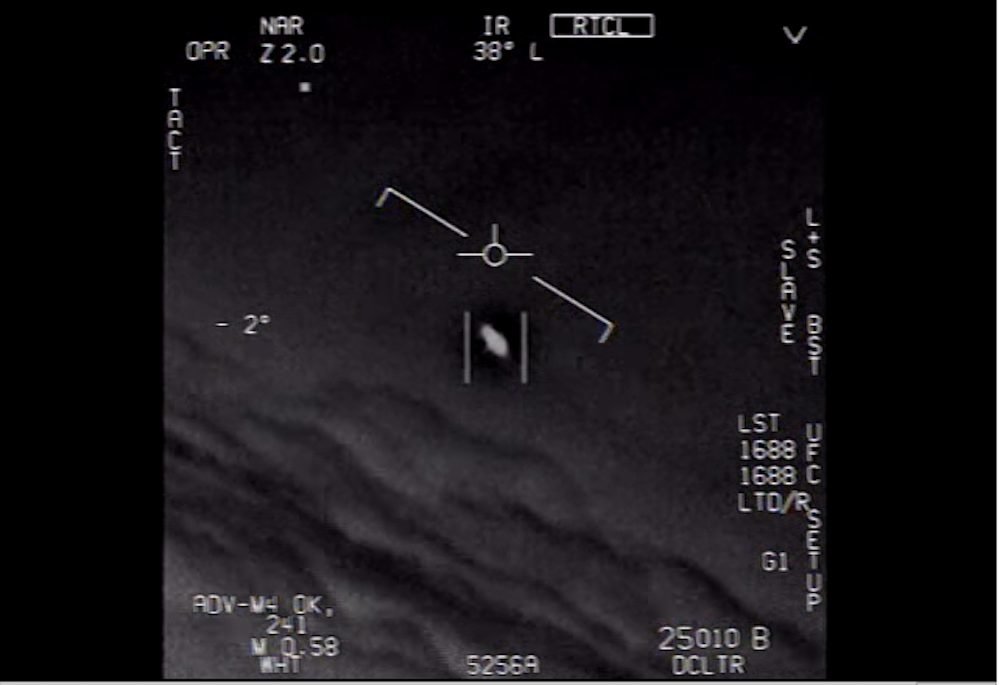 "I'm not telling you that, that it doesn't sound wacky. What I'm telling you, it's real. The question is, what is it? What are its intentions? What are its capabilities?" Elizondo told 60 Minutes.
Next month when the Unidentified Aerial Phenomena Task Force releases its report to the Senate Intelligence Committee, lawmakers will surely press for answers.
"I want us to take it seriously and have a process to take it seriously," Republican Sen. Marco Rubio of Florida told 60 Minutes in an interview. "Maybe it has a very simple answer. Maybe it doesn't."
Last December, Rubio, who was then chairman of the Senate Intelligence Committee, received a classified military briefing on UAP encounters. Afterward, Rubio ordered the Unidentified Aerial Phenomena Task Force report to be compiled at an unclassified level and delivered to the Senate this June.
"We're gonna find out when we get that report. You know, there's a stigma on Capitol Hill. I mean, some of my colleagues are very interested in this topic and some kinda, you know, giggle when you bring it up. But I don't think we can allow the stigma to keep us from having an answer to a very fundamental question," Rubio told 60 Minutes.
To quote a famous 1990s TV series: "The truth is out there."
Read Next: