KYIV, Ukraine — While deployed on the front lines in Ukraine's eastern Donbas region in 2015, Ukrainian army soldier Oleksandr Bessonov built a pirate radio station. A communications specialist, Bessonov cobbled together enough gear to broadcast within the Ukrainian town of Marinka, where his unit was stationed, as well as into Russian-occupied territory on the other side of no man's land.
At first, he just played music. Then, Bessonov recorded a jingle that disparaged Russian President Vladimir Putin. The Ukrainian troops loved it — and they could hear their enemies complaining about the insulting tune over open radio transmissions.
Bessonov, who is now a first lieutenant, left the front lines in the spring of 2016 and joined Army FM, a Ukrainian military-funded radio station that broadcasts from 27 locations across Ukraine, including within the eastern war zone. Although he's no longer in the trenches, Bessonov remains on the front lines of another type of war — Ukraine's defense against Russian information warfare.
"I used to defend my country with a gun," Bessonov said during an interview at Army FM's downtown Kyiv studio. "Now my weapons are a microphone and a mixing console. And the truth."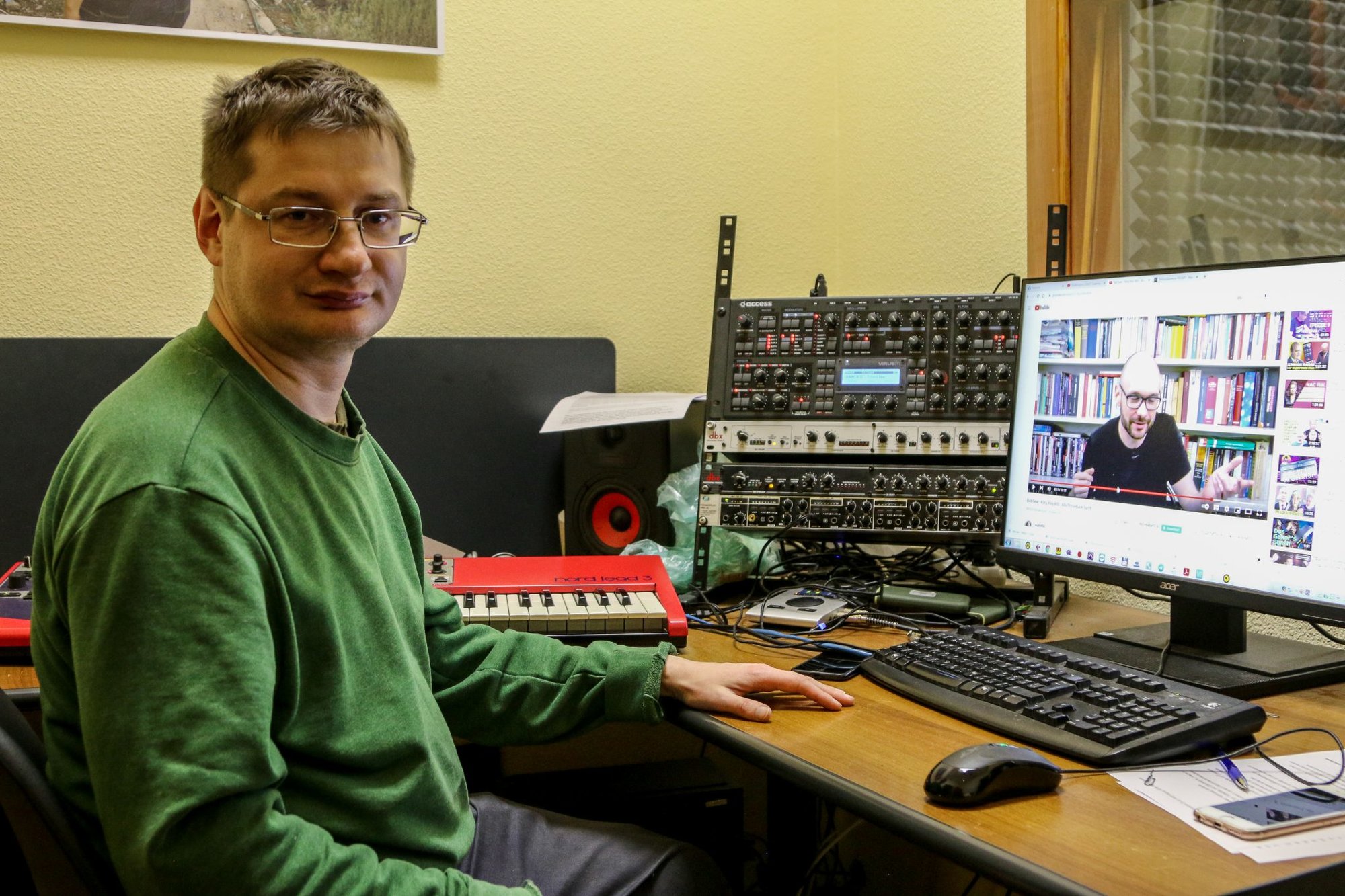 Working from the top floor of the former Red Army club building in downtown Kyiv, Bessonov is part of a team of 11 Ukrainian army officers and university interns who run Army FM's day-to-day operations. For the past five years, the radio station's mission has been to counter Russian disinformation and improve the morale of Ukrainian soldiers and civilians within the war zone.
Army FM's other main goal is to push back against Russian propaganda and transmit to civilians in the Donbas war zone that the Ukrainian army is there to protect them — not to oppress them, as Russian media suggests.
"We are fighting an information war for our country," said Kristina Kerechanyn, an 18-year-old university student and Army FM intern.
Speaking in fluent English, Kerechanyn said, "We are trying to help people to know the truth, to know what is really happening in our country. Russia is trying to distort the situation, and their information is not true."
Inside Army FM's Kyiv studio, the walls are covered in flags and memorabilia from combat units. American, Canadian, and British flags are on display — as well as California's state flag. In one spot, children's drawings are posted. None of the officers wear military uniforms, and the office atmosphere is casual and relaxed, evidencing a straightforward sense of duty that is common within Ukraine's military after seven and a half years of war.
"I always wanted to be a soldier and serve in the Ukrainian army," said Viktor Umanskiy, 21, a university student and Army FM intern. "I feel like this is a sort of battle, a battle for people's minds, and being here is a way to serve my country."
Apart from music, Army FM is on the air 24/7 with a broad range of programs, including news shows such as Information First and Resonance. The station also broadcasts political talk shows and programs about Ukrainian history. In addition to radio broadcasts, Army FM publishes its programs online.
"This is the information front line of our war with Russia," said Andriy Davidov, a Ukrainian army lieutenant assigned to Army FM. "We combat Russian propaganda by telling the truth about the Ukrainian army."
When Russia launched an unconventional invasion of the Donbas in 2014, its forces prioritized the destruction of Ukrainian broadcast TV and radio antennas and took control of the cellular networks. From the war's outset, Russia sought information superiority. Consequently, civilians living within the Ukrainian-controlled portion of the war zone were blanketed by TV and radio broadcasts from Russia, as well as from Russian-occupied territory in the Donbas.
The main goal of Russian information warfare is to incite civil unrest and diminish the Ukrainian government's credibility, as well as to undercut troops' morale, Ukrainian security officials said. Throughout the course of the war, Ukrainian soldiers have reported receiving demands for their surrender over cell phone text messages.
"Information is a very powerful weapon," Bessonov said. "It's even more powerful than a machine gun because it targets the mind."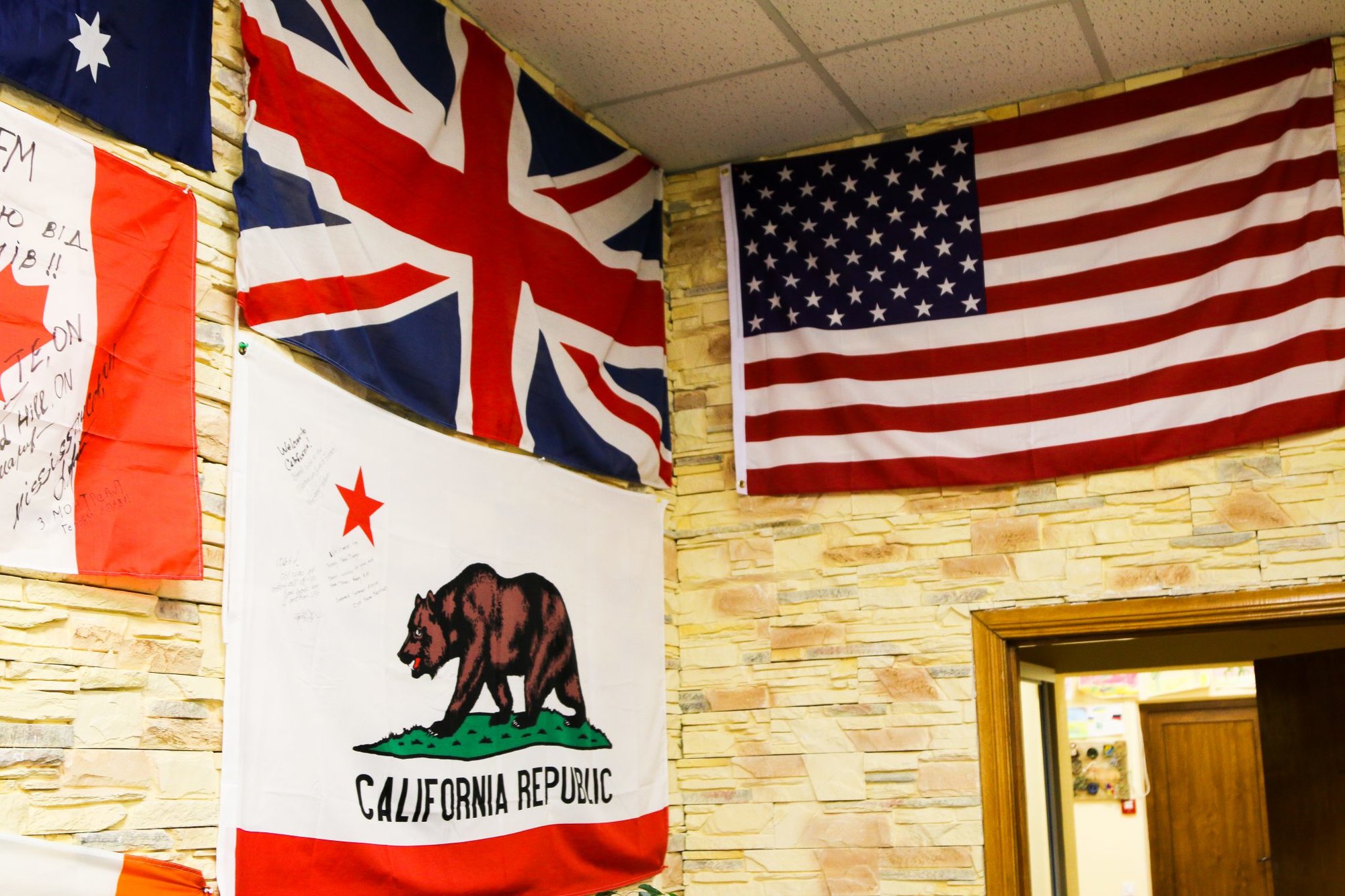 Ukraine has since rebuilt many of its TV and radio transmission towers in the war zone and resumed the broadcast of Ukrainian TV and radio channels. Ukrainian electronic warfare units have also been deployed to the war zone to jam the transmission of dozens of Russian and pro-Russian television channels.
Today, Army FM's broadcasts also extend into Russian-occupied Ukrainian territories in Crimea and the Donbas — although Russian electronic warfare units often jam the transmissions. According to Army FM staff, Russian forces also jam their transmissions within Ukrainian-controlled portions of the war zone.
"They're trying to silence us. And they have the technology to do it," Bessonov said.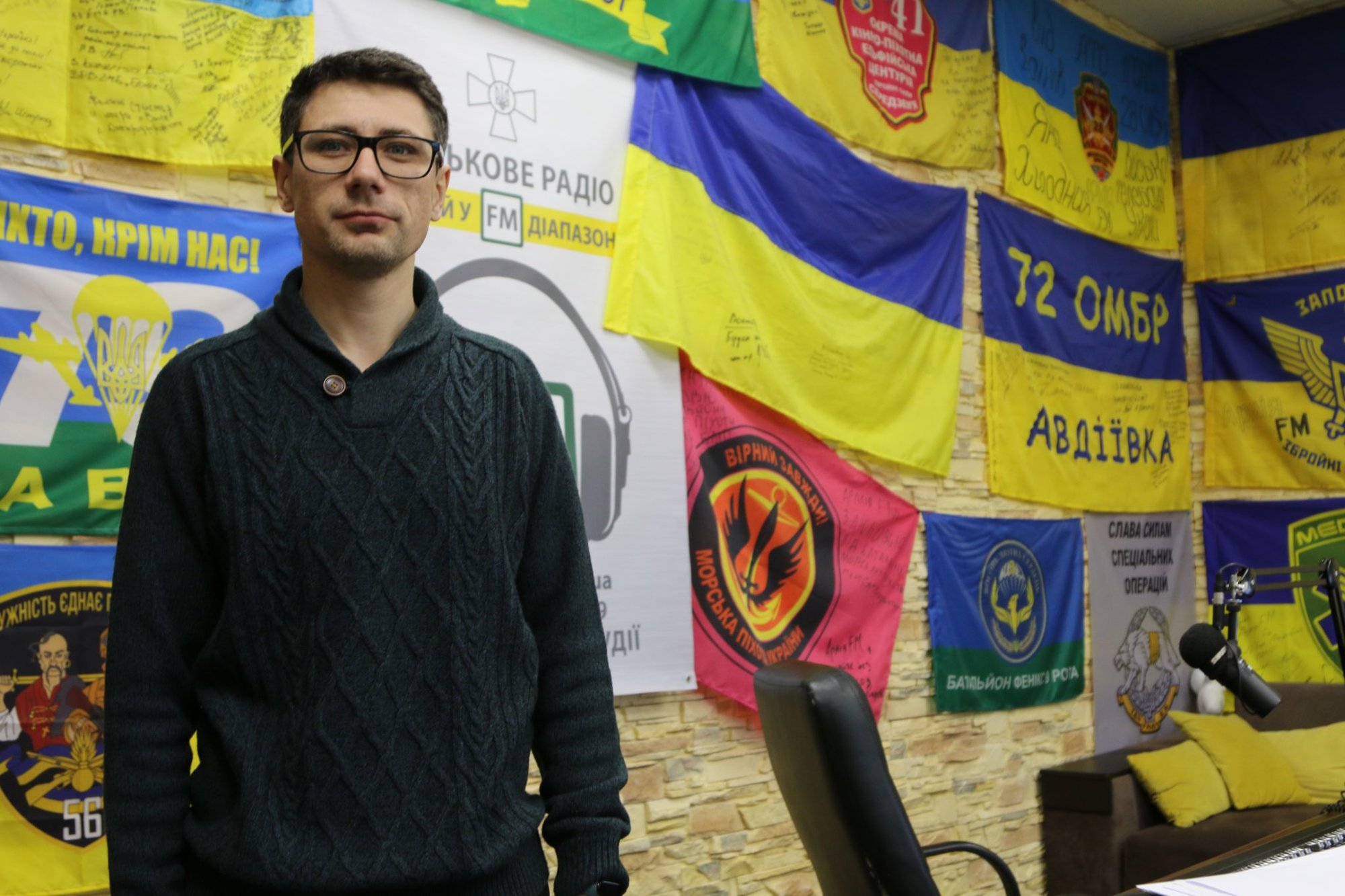 Russia has recently massed military forces near Ukraine's borders capable of conducting a major offensive in the coming weeks or months, Ukrainian and US officials warn.
"Of course we're concerned about the Russian buildup on the border. We're talking about it every hour. It's our job to inform soldiers and civilians about what's happening," Kostya Bogatyriov, a first lieutenant assigned to Army FM, said. "Our military is ready to fight, ready to defend."
Amid the mounting crisis, Moscow claims that Kyiv is plotting to retake Russian-occupied Ukrainian territory in the Donbas by force. Recently, Putin compared Ukraine's ongoing military operations in the Donbas to "genocide."
"We are trying to prevent a bigger war," Bessonov said. "Our job is to tell the truth and show that Russia is lying."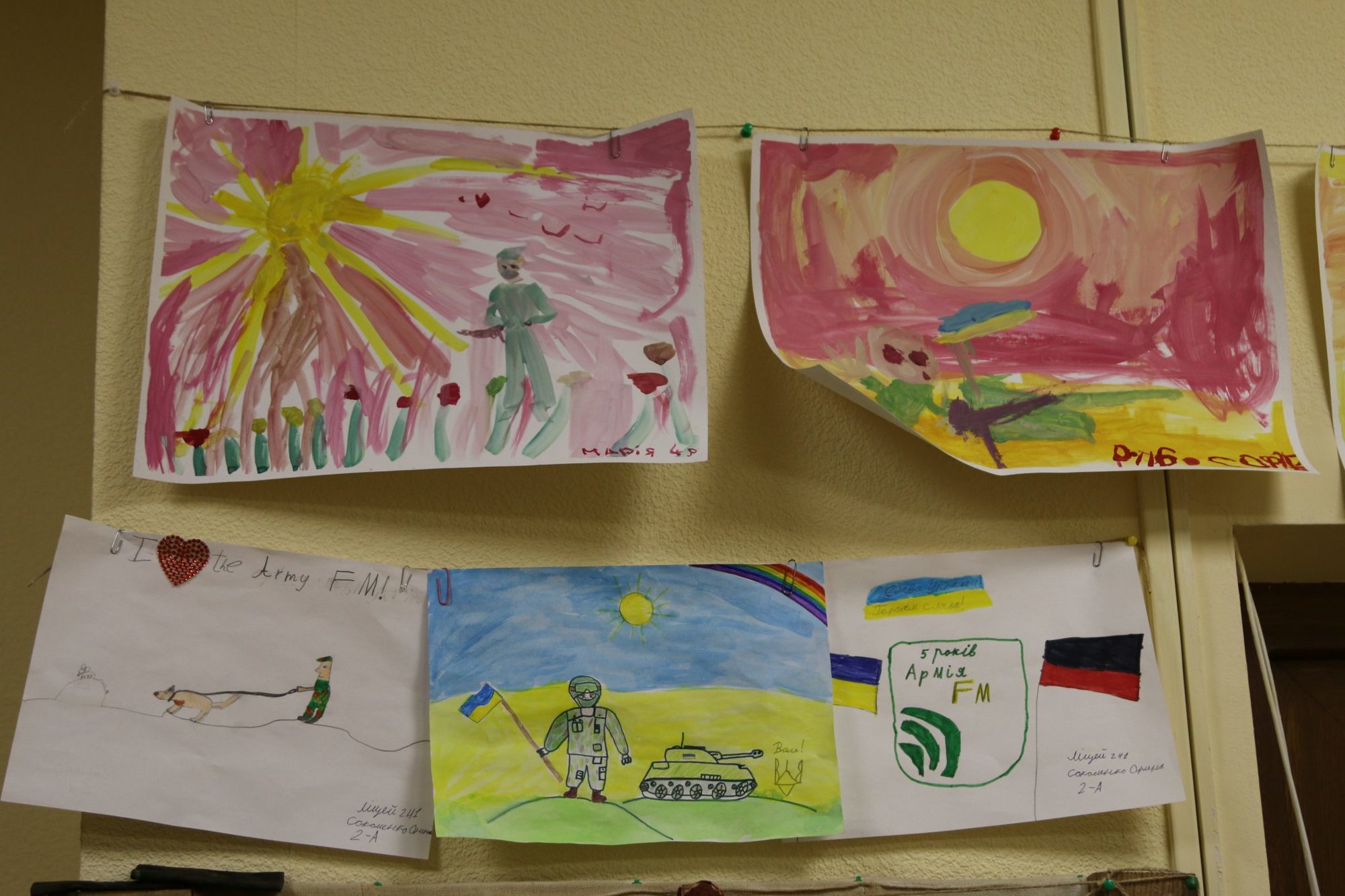 With warnings from Washington about a potential Russian attack this winter, Ukraine's military leadership is particularly concerned about the possibility of a Russian airstrike and missile campaign, which could potentially target political and military nodes across the country — including in Kyiv. Even so, Army FM's staff said they would not stop broadcasting, should Russia attack.
"All of us feel some fear," Kerechanyn, the 18-year-old intern, said. "But we're not afraid. We're staying calm. We know our army will protect us."
When asked about the possibility of Russian forces targeting Army FM's Kyiv studio in an air campaign, Bessonov replied: "They certainly can attack us here, but I'm not afraid. I'll stay here no matter what."
Read Next: