KYIV, Ukraine — A top aide to Ukrainian President Volodymyr Zelenskyy survived an assassination attempt outside the capital city of Kyiv Wednesday, Sept. 22. The attack, which took place on a forested stretch of road near Kyiv's Lisnyky village, spurred the Ukrainian president to cut short his trip to New York City for this week's United Nations General Assembly meeting.
Ukrainian security officials reported that one or more unidentified assailants fired at least 10 bullets at a car carrying Serhiy Shefir, 57, first assistant to the president of Ukraine and one of Zelenskyy's closest advisers. The brazen, daylight attack highlights how Ukraine's dual national struggles — a trench war against Russian forces in the east and a society-wide war against corruption — have fueled a spate of assassination plots across the country. Those attacks have targeted soldiers, politicians, muckraking journalists, anti-corruption reformers, and dissidents from various countries, including Russia, Belarus, Chechnya, and Georgia.
"Who is behind this, frankly, I do not know," Zelenskyy said of the attack on Shefir. "What are these powers? Could be internal, maybe external.
"Saying 'hello' to me with shots from the forest at my friend's car is a weakness."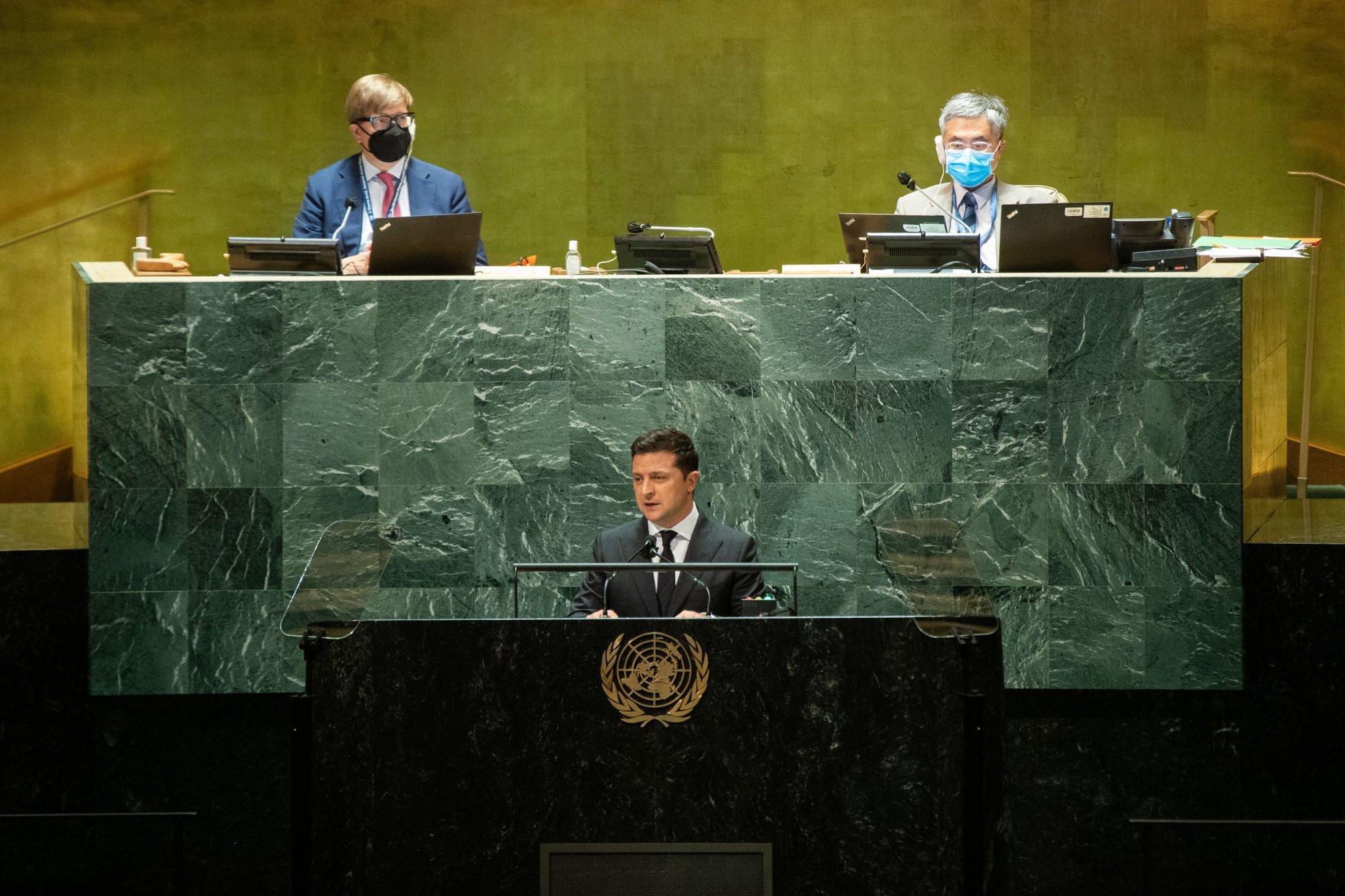 Shefir was a producer on the popular TV show Servant of the People, which catapulted Zelenskyy, a former comedian, to the presidency in 2019. Although Shefir's driver was seriously wounded in Wednesday's attempted hit, Shefir escaped unharmed. Pictures that Ukrainian security services posted online show Shefir's black Audi sedan pockmarked by bullet holes. Ukraine's prosecutor general, Iryna Venediktova, wrote on Facebook that the gunman used a "7.62 caliber automatic weapon" in the attack.
"The purpose of the attack was not to frighten but to kill the first assistant to the president of Ukraine," Denys Monastyrsky, head of the Ministry of Internal Affairs of Ukraine, told reporters Wednesday.
Under a hail of bullets, and despite having suffered three gunshot wounds, Shefir's driver managed to accelerate the car away from danger. At a press conference later on Wednesday, Shefir said the driver's quick actions had likely saved their lives.
"I think he was badly wounded. He was in great pain," Shefir said. "This is a heroic act. At first, in shock, he tried to stop, but I think if we had stopped then, we would not be talking to you now."
The US Embassy in Kyiv issued a statement on social media condemning the attack and calling for a "speedy investigation."
"Criminal violence, including for political ends, is never justified," the embassy announced on Twitter.
While police are investigating the incident, many Ukrainian lawmakers already claim Wednesday's shooting was likely a gambit by an internal, organized crime faction to coerce Zelenskyy into backing down from his support of anti-corruption legislation. Ukrainian National Police Chief Igor Klimenko said during a briefing that the assailant, or assailants, may have intended to "put pressure on top officials … and destabilize the situation in our country.
"The possible involvement of foreign intelligence agencies is also under consideration."
The Kremlin has reportedly denied involvement in the attack. Kremlin spokesman Dmitry Peskov claimed Wednesday that "an excessively exalted emotional condition" had spurred some Ukrainian lawmakers to spectate about a possible Russian hand in the shooting.
"A Russian trace should not be absolutely ruled out," said Oleksandr Korniienko, a Ukrainian parliamentarian and leader of Zelenskyy's Servant of the People political party. "We know their ability to organize terrorist attacks in different countries."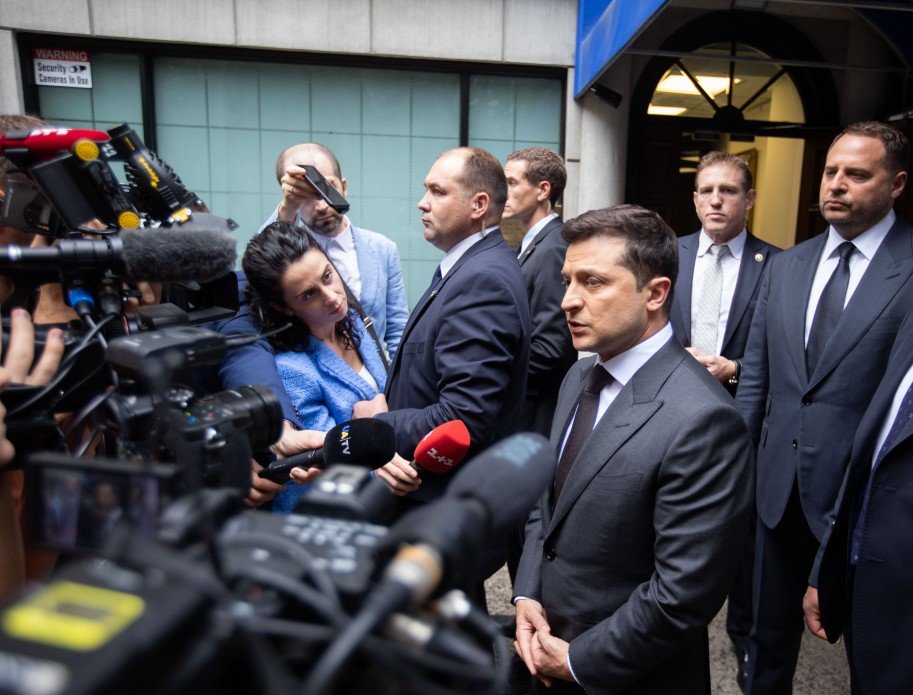 This week, Ukraine's parliament plans to debate a presidential law aiming to curtail the power of Ukraine's oligarchs — a group of powerful figures who gained their outsized wealth and political influence during the lawless years after the Soviet Union's 1991 dissolution. Some Ukrainian lawmakers have said Wednesday's assassination attempt may have been a gambit to coerce Zelenskyy into changing course on the so-called "anti-oligarch" measure.
"I think this is intimidation," Shefir, who is a close personal friend of Zelenskyy's, told reporters Wednesday about the attack. He added, "I think this won't frighten the president."
For his part, Zelenskyy said the attack "does not affect the strength of our team, the course that I have chosen with my team — to change, to clean up our economy, to fight crime and large, influential financial groups."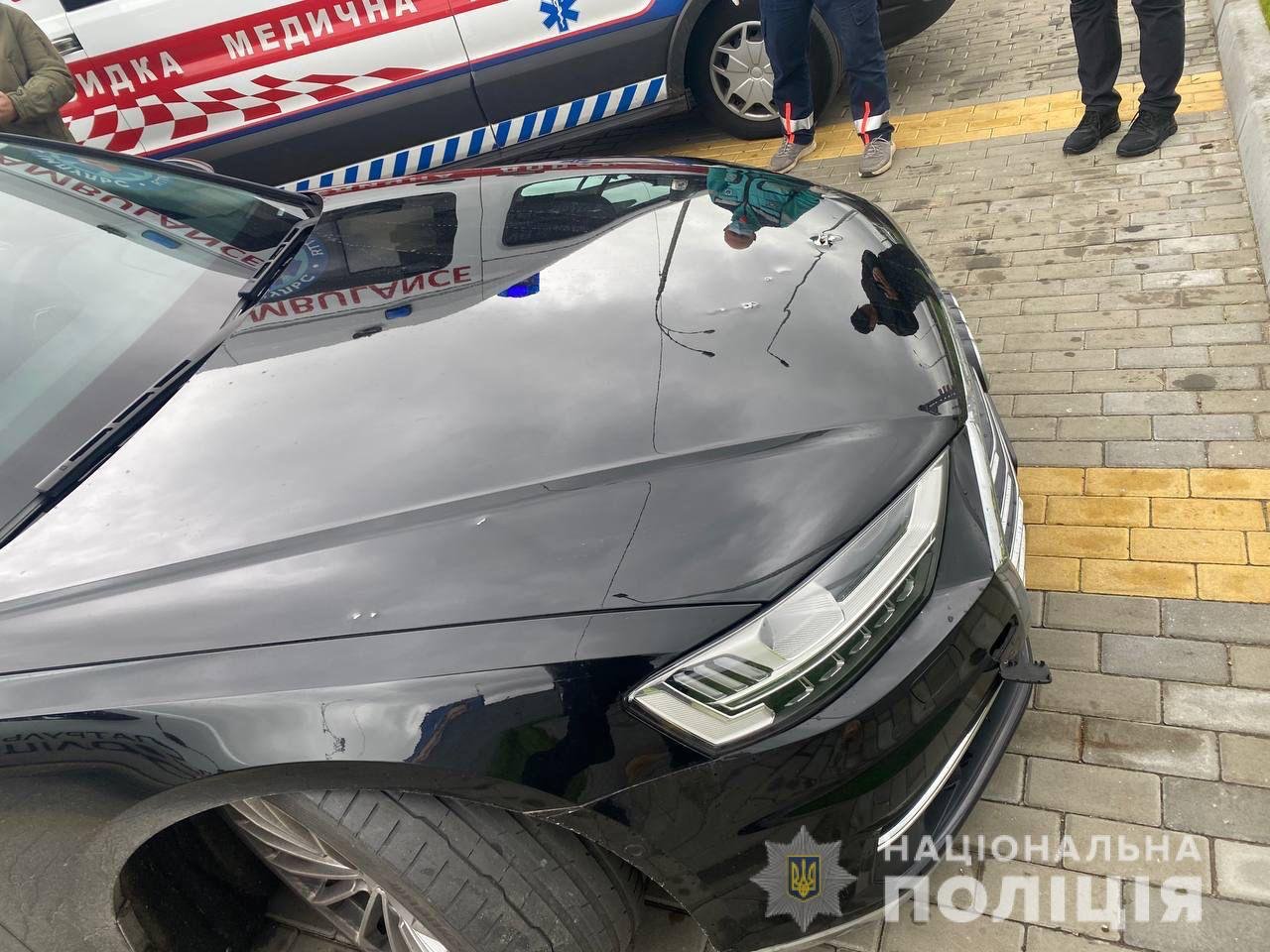 Ukraine's military has been locked in a stalemated trench war in the country's eastern Donbas region ever since an unconventional Russian invasion in 2014. Over the years, according to Kyiv, Russian intelligence operatives and special operations personnel have carried out a campaign of assassinations within Ukrainian territory, mainly targeting dissident Russian figures in exile as well as key Ukrainian military personnel and foreign fighters.
Foreign grudges have also led to bloodshed within Ukraine. In August, a Belarusian activist named Vitaly Shishov was found dead in a Kyiv park. Shishov, 36, whose body was found hanging from a tree, was head of the Belarusian House in Ukraine, a nonprofit that assists Belarusian political exiles. He was also an outspoken critic of Belarusian President Alexander Lukashenko, an ally of Russian President Vladimir Putin. Ukrainian police opened a murder investigation into Shishov's death.
"There is no doubt that this is a planned operation of the security forces to liquidate a person truly dangerous for the Belarusian regime," the Belarusian House in Ukraine wrote on Telegram.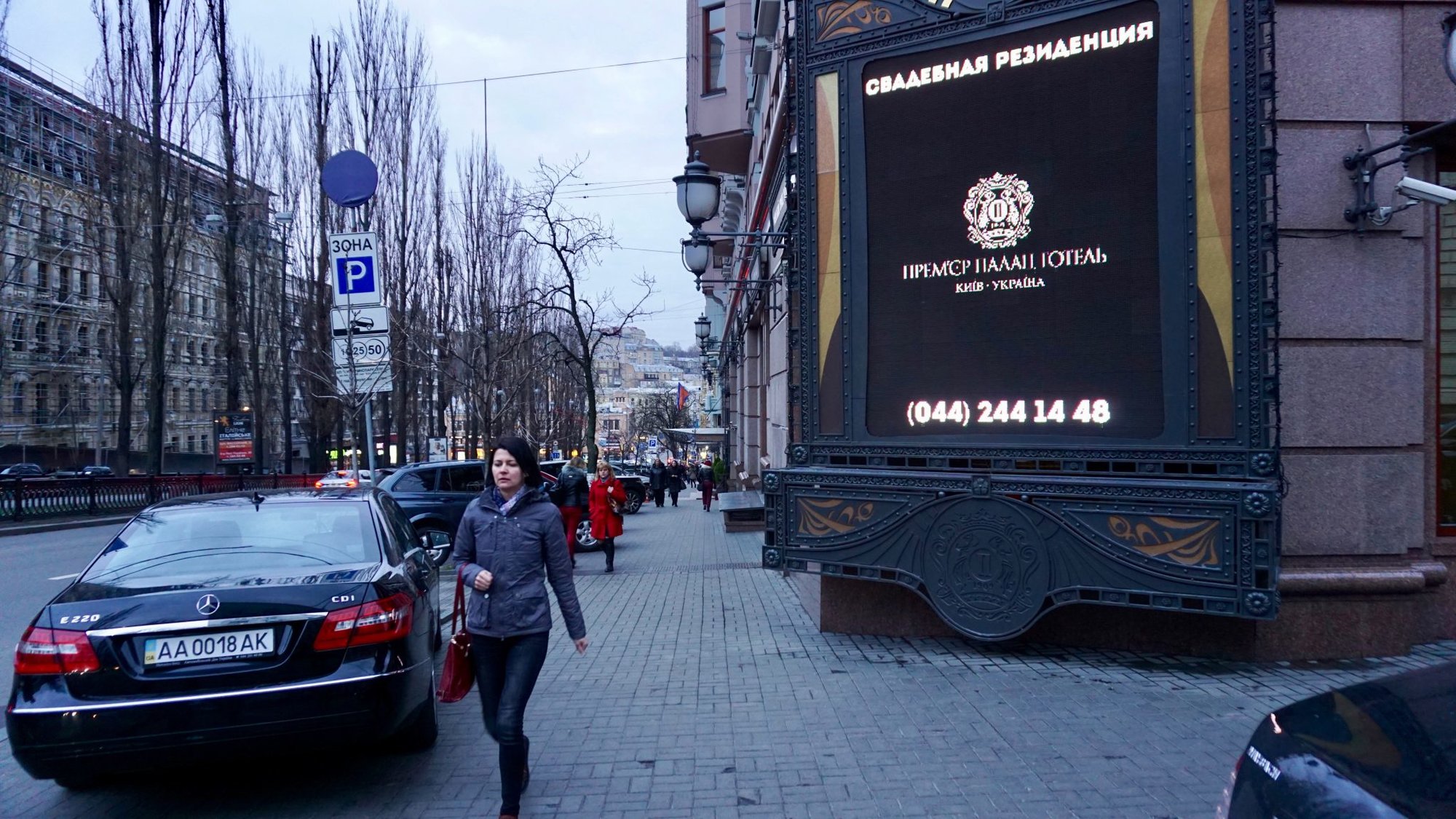 In March 2017, former Russian parliamentarian Denis Voronenkov, a Putin critic who fled to Ukraine in 2016, was shot dead as he was leaving the Premier Palace Hotel in central Kyiv. In June 2017, a car bomb in Kyiv killed Col. Maksym Shapoval, a Ukrainian special operations commander.
In October 2017, a Chechen volunteer soldier for Ukraine named Amina Okueva was murdered when gunmen attacked her car at a railroad crossing outside of Kyiv. Okueva's husband, Adam Osmayev, the former commander of a volunteer pro-Ukrainian military unit, was in the car and survived the attack. A month earlier, a car bomb in Kyiv had killed a Chechen exile named Ali Timayev. A veteran of the Russian-Chechen wars, Timayev was a volunteer soldier for Ukraine who'd served in the Donbas.
Domestic Ukrainian factions have also been implicated in assassination attempts on prominent anti-corruption reformers and muckraking journalists. Ukrainian civil rights and anti-corruption activist Kateryna Handziuk died on Nov. 4, 2018, from injuries she sustained in a sulfuric acid attack the preceding July. Handziuk was known for investigations into police corruption within her hometown of Kherson.
"I emphasize that the president's team will not be scared," Monastyrsky, the head of Ukraine's internal ministry, said after Wednesday's attempted assassination of Shefir. "The reforms that have been launched, in particular in the fight against organized crime, will be continued."
Read Next: