LVIV, Ukraine — Arranged in a neat formation of straight lines, 109 empty baby carriages sit in Lviv's Rynok Square, one each for the 109 children across Ukraine known to have died under the brutal Russian siege. Long-range missiles have begun to strike at Lviv in recent days, but the impromptu display is a memorial by the residents of this still mostly peaceful city for their fellow countrymen to the east, where even children have been unable to flee.
The empty carriages are roped off and sit in the shadow of statues that are covered in plywood to protect them from blast damage. The baby carriages are only a stone's throw from a church where, just five days earlier, locals buried four of the 35 soldiers killed during the missile strike at Yavoriv.
On a recent afternoon, children skated on an ice rink in the square, just behind the carriages.
Off to one side, an entertainer blew large bubbles for another group of children.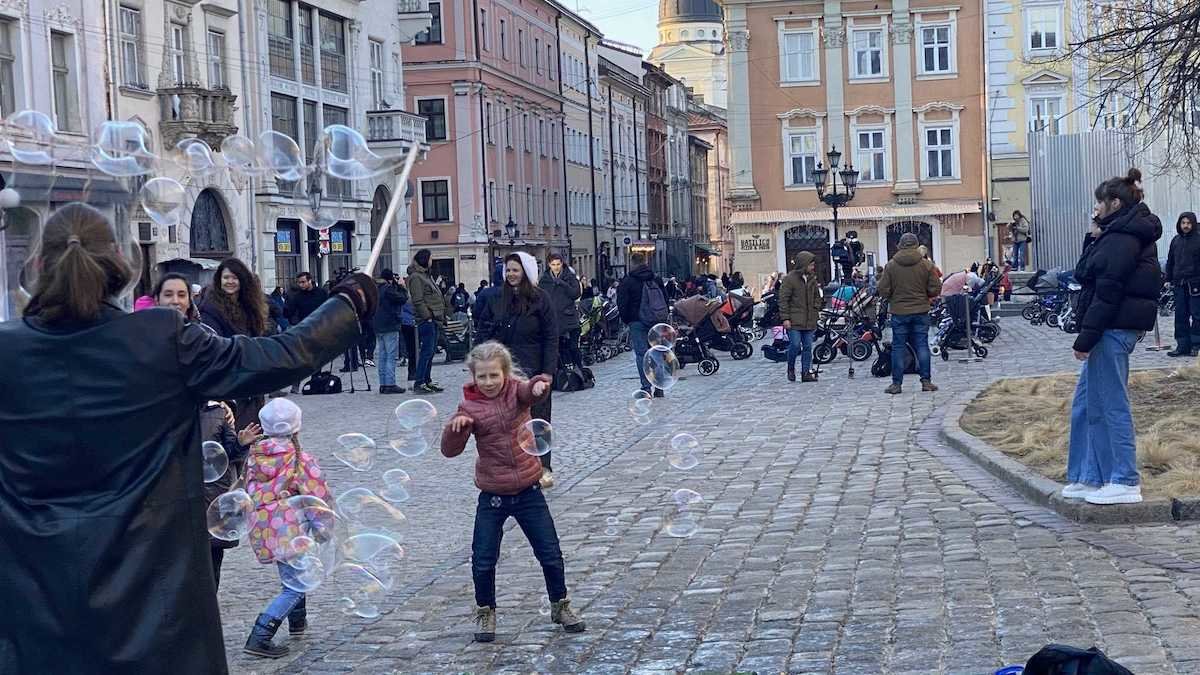 Journalists with their cameras shuffle around, taking photos and talking on camera, trying to remain calm against the emotion elicited by the carriages.
Despite the war moving toward Lviv with the recent missile attacks, people continue living their lives here. Kids play, parents work, restaurants are open, traffic is thick.
And soldiers patrol.
Still, the military and police presence in Lviv has increased by the day. Some might call it paranoia, while others call it vigilance in the face of a violent war rife with Russian saboteurs and spies. The roving patrols can and do stop to ask people for their documents. This reporter has, on multiple occasions, had to prove American citizenship and have press credentials validated.
Lviv is safe. But the carriages stand as an homage to and a dire warning of how quickly that can change.
Read Next: