KYIV, Ukraine — US Secretary of State Antony Blinken met with top Ukrainian officials and civil society leaders during a visit here in the capital city of Ukraine on Thursday. Meanwhile, about 400 miles to the east in Ukraine's embattled Donbas region, two Ukrainian soldiers were killed in combat during a day of escalated violence.
Fighting flared Thursday at various locations along the roughly 250-mile-long, entrenched front line in the Donbas, where Ukrainian troops remain mired in a conflict against a combined force of Russian regulars and their separatist proxies. Combat was particularly intense near the government-controlled town of Pisky — located just outside the ruins of the Donetsk Sergei Prokofiev International Airport, where some of the 7-year-old conflict's most intense combat took place in 2014 and 2015.
"Two servicemen with the Joint Forces were wounded in the shelling. Unfortunately, their lives couldn't be saved," Ukraine's armed forces announced in a statement, regarding Thursday's combat deaths.
Beginning in mid-January, fighting has escalated in the Donbas. More than 30 Ukrainian soldiers have been killed so far this year. While in Kyiv on Thursday, Blinken called on Russia to "cease reckless and aggressive actions" toward Ukraine.
Thursday's fighting underscored the ongoing threat to Ukraine's national security, despite a partial withdrawal of Russian forces, which had been massing for weeks on Ukraine's borders. Announcing the drawdown on April 22, Russian Defense Minister Sergei Shoigu described the recent deployment of troops on Ukraine's borders as a "snap" military exercise meant to test Russia's Western and Southern military districts.
In recent days, both Washington and Kyiv have warned that the Russian drawdown was less comprehensive than what Moscow had previously advertised.
"Russia has pulled back some forces, but significant forces remain at Ukraine's border. It has pulled back some equipment, but significant equipment remains near Ukraine's border. And so Russia has the capacity on fairly short notice to take aggressive action if it so chooses, and so we are watching this very, very carefully," Blinken said Thursday during a joint press conference with Ukrainian President Volodymyr Zelenskiy.
Zelenskiy said only about 3,500 Russian troops have departed Crimea, a Russian-occupied Ukrainian peninsula that Moscow invaded and seized in 2014. Altogether, some 75,000 Russian soldiers remain deployed within striking distance of Ukraine's frontier, Zelenksiy added.
Shoigu, Russia's defense chief, said weapons and other military hardware would continue to be stored at a Russian base in Voronezh, about 100 miles from Ukraine's border, in preparation for another exercise later this year.
Some Western defense experts and officials say that Russia has effectively altered the status quo strength of its military forces staged near Ukraine's borders. Thus, with little notice, Moscow could conceivably use those forces for an armed offensive against Ukraine.
"We believe that the reduction is [too] slow and therefore a threat may still exist," Zelenskiy said, speaking alongside Blinken.
Russia has also been issuing passports to Ukrainians living within Moscow's two client territories in eastern Ukraine. Thus, many Western experts and officials have warned that Russia may exploit any armed action by Kyiv as a justification for sending so-called "peacekeeping forces" into the Donbas to protect those newly minted Russian citizens.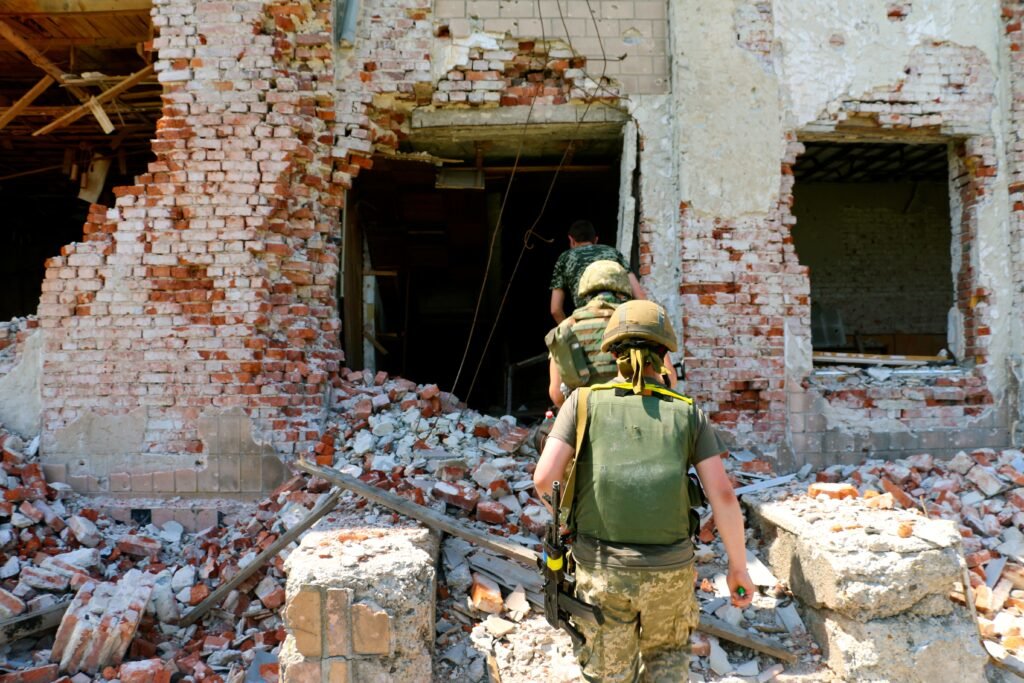 "I must tell you that I admire the restraint that Ukraine has shown in the face of these provocative actions, in the face of this aggression," Blinken said Thursday in Kyiv. "Ukrainians continue to lose their lives on a regular basis, and yet the restraint is very, very real and very much appreciated. Ukraine has not taken to the provocations by Russia."
In a Thursday interview with Radio Free Europe/Radio Liberty, Blinken said the Biden administration was mulling whether to send Ukraine additional military aid. Options reportedly on the table include anti-aircraft weapons and anti-sniper systems, as well as the deployment of US Patriot missiles on Ukrainian soil.
For his part, Zelenskiy said he and Blinken had discussed "the possibility of a very serious bilateral deal."
"But this is a matter of the future, and now it is too early to talk about details," Zelenskiy said.
The war in eastern Ukraine has killed some 14,000 people and displaced about 1.7 million people from their homes. Europe's only ongoing land war is also the continent's biggest humanitarian crisis.
Read Next: