KYIV, Ukraine — With Russian forces gathered near the border and hostilities escalating in the eastern Donbas war zone, the general mood in Ukraine's capital city remains calm.
Washington has warned that the recent Russian military buildup around Ukraine's frontiers raises the risk of a major military offensive by Moscow in the coming weeks or months. On Monday, Nov. 29, a Russian media report claimed that some Russia-Ukraine border areas were being closed to civilians. Nevertheless, after living under the shadow of a major Russian invasion for more than seven years, most Ukrainian civilians are reacting to recent events with an exasperated shoulder shrug.
"We aren't doing any special or unusual preparations," Petro Andriushchenko, a political activist in the southern coastal city of Mariupol, said. "The situation is very peaceful around the city; our lifestyle hasn't changed."
The effects of combat along the simmering, entrenched front lines in the Donbas remain largely quarantined from the rest of the country. In Kyiv, where I live, you'd hardly know there's a war going on some 400 miles to the southeast. Christmas decorations are going up, and shopping malls around the city had their "Black Friday" sales last week (even though Ukrainians don't celebrate Thanksgiving). Despite the pandemic, restaurants and bars remain busy. Life goes on.
In Mariupol, a city of around 500,000 people located within earshot of the front lines, people are generally unruffled by the prospect of a full-blown Russian invasion. "I have not noticed any preparations for the expected invasion," Pavlo Khomenko, a Mariupol resident, said. "The city lives as usual, the same as any other Ukrainian city."
Outside Ukraine, Western officials are taking the Russian threat seriously.
"If Russia uses force against Ukraine that will have costs, that would have consequences," NATO Secretary-General Jens Stoltenberg said during a Friday news conference in Brussels.
"This is the second time this year that Russia has amassed a large and unusual concentration of forces in the region," Stoltenberg said. "This military buildup is unprovoked and unexplained. It raises tensions and it risks miscalculations."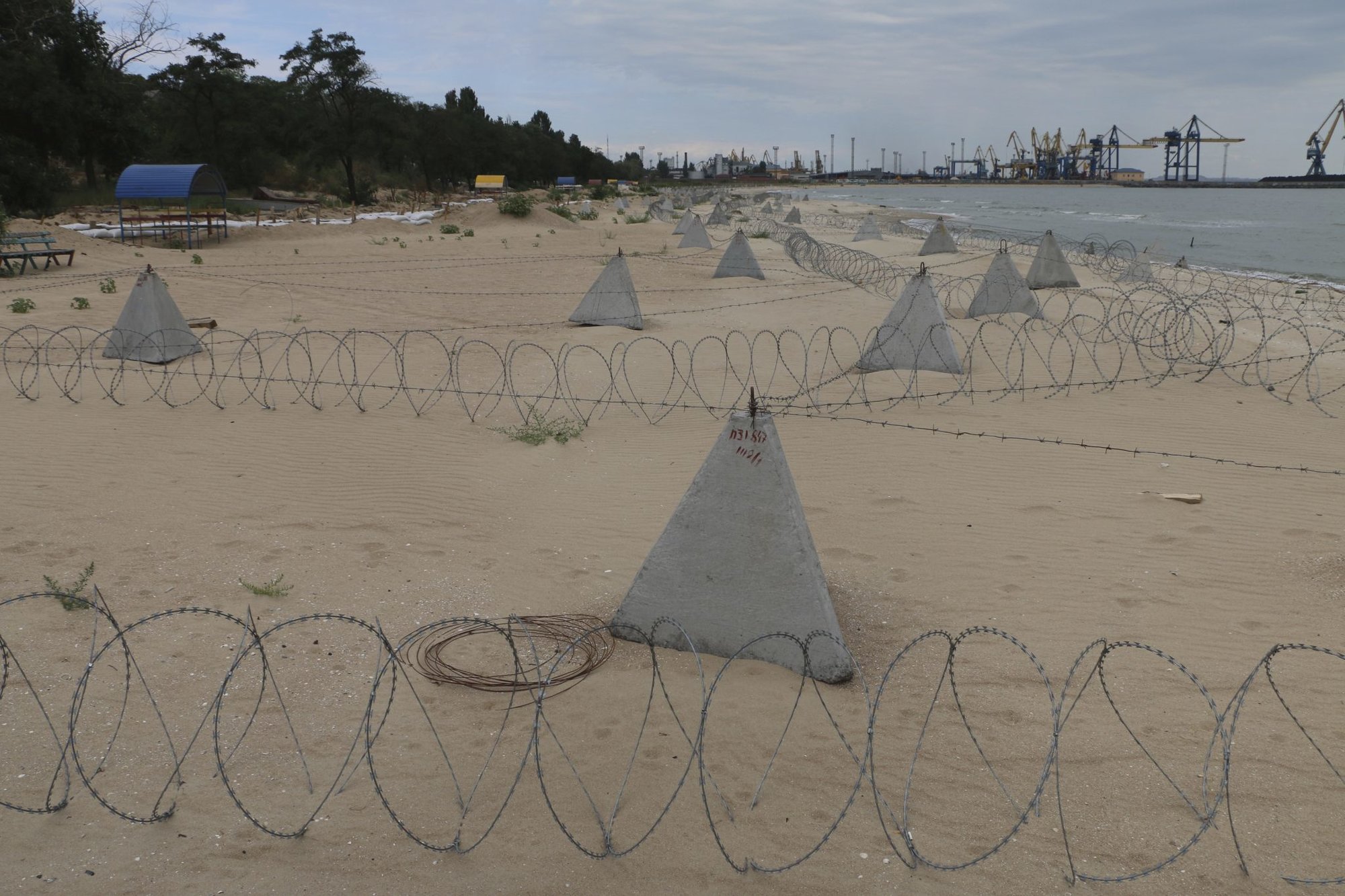 Despite Western warnings, officials and activists in Mariupol say the local government has made no concerted preparations for a major escalation. "I don't think that city officials — or anyone else here, for that matter — consider the threat to be real," Ivan Syniepalov, a pro-democracy activist in Mariupol, told me.
Yet Ukrainians aren't turning a blind eye to what's happening. On Kyiv's streets, I've begun to overhear snippets of conversations about the Russian military buildup across the border. After an unexpected fireworks show on Sunday evening, diners at a downtown restaurant looked up from their meals and into each other's eyes as if to ask, "Has it begun?" It might seem a bit overdramatic, but such moments make you wonder what you would actually do if those booms and bright flashes signaled something more sinister.
As an American correspondent and military veteran, I'm frequently asked by my Ukrainian friends and colleagues: "So, what do you think? Will Russia invade?"
My honest answer: I have no idea.
Even so, I've stocked up on some canned food and have my camping gear ready to go in case Russian cyberattacks or airstrikes knock out utilities in a bolt-out-of-the-blue strike. I don't mean to be hyperbolic about the current situation, but I also know that D+1 is not the time to start making contingency plans.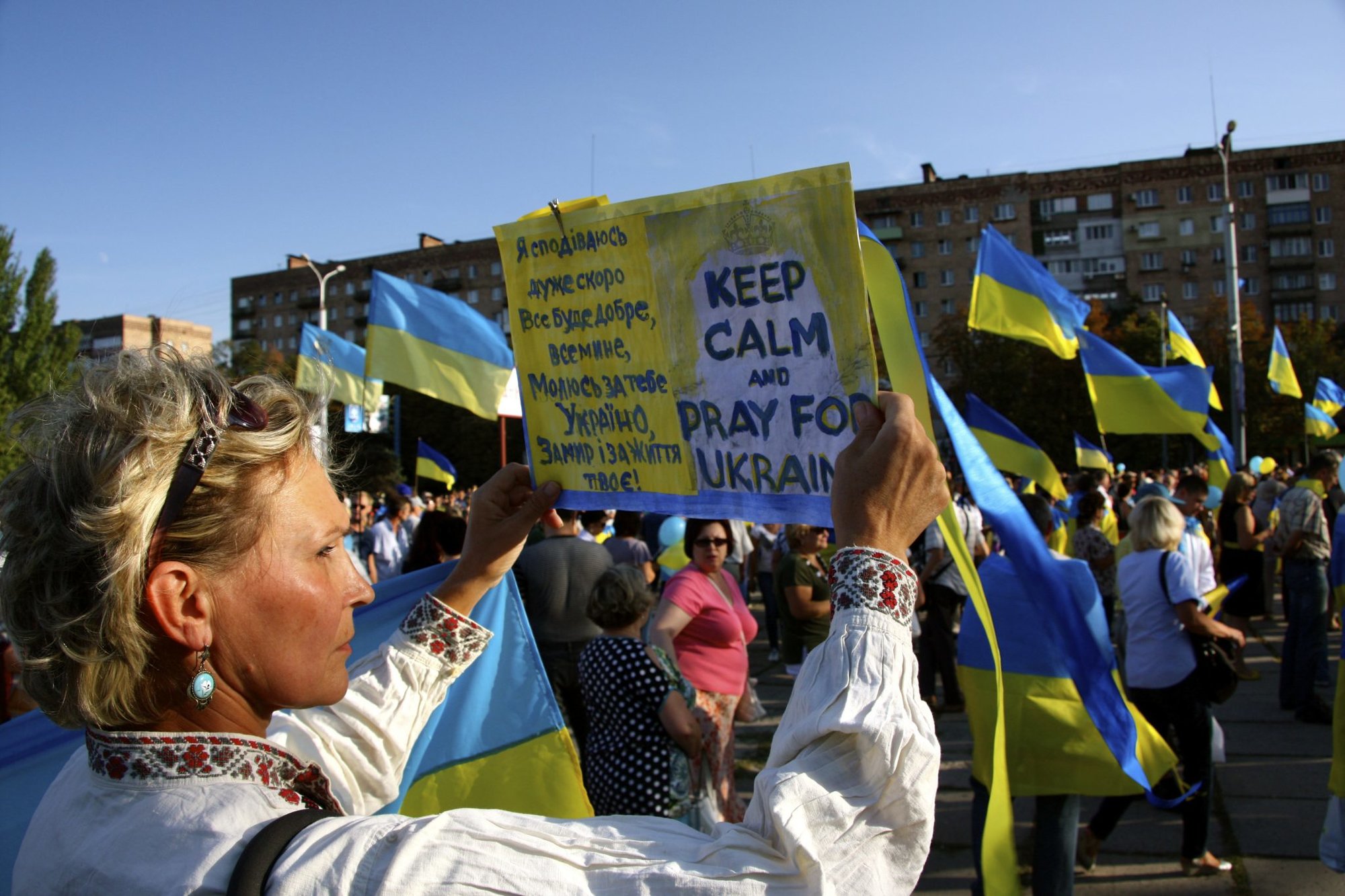 From the outside, it appears that Ukraine's armed forces are reacting rather mutedly to the Russian threat. Perhaps defense officials don't take the threat seriously. On the other hand, maybe they don't want to send escalatory signals to Moscow. It's hard to tell. In any case, the Ukrainian military has not undertaken any dramatic steps to suggest its forces are buckling down for a wider war. Still, some units are repositioning.
For example, a Ukrainian National Guard light infantry brigade has reportedly moved toward the Belarus border. And the Ukrainian army's 59th Motorized Brigade has reportedly deployed from the Vinnytsia Oblast toward Crimea. These deployments were done "urgently," a Ukrainian soldier told me. Moreover, some active-duty soldiers said their New Years' holiday leaves had been canceled as a result of the current crisis.
Ukraine's Territorial Defense Forces comprise about 100,000 reservists and civilian volunteers assigned to brigades scattered across the country. For now, members of Kyiv's brigade said they were not on a higher level of alert.
"We're sitting and waiting for the big time," Mykhailo Khiraldo-Ramirez, a member of Kyiv's Territorial Defense Force brigade, said. "That's the hardest part — sitting and waiting."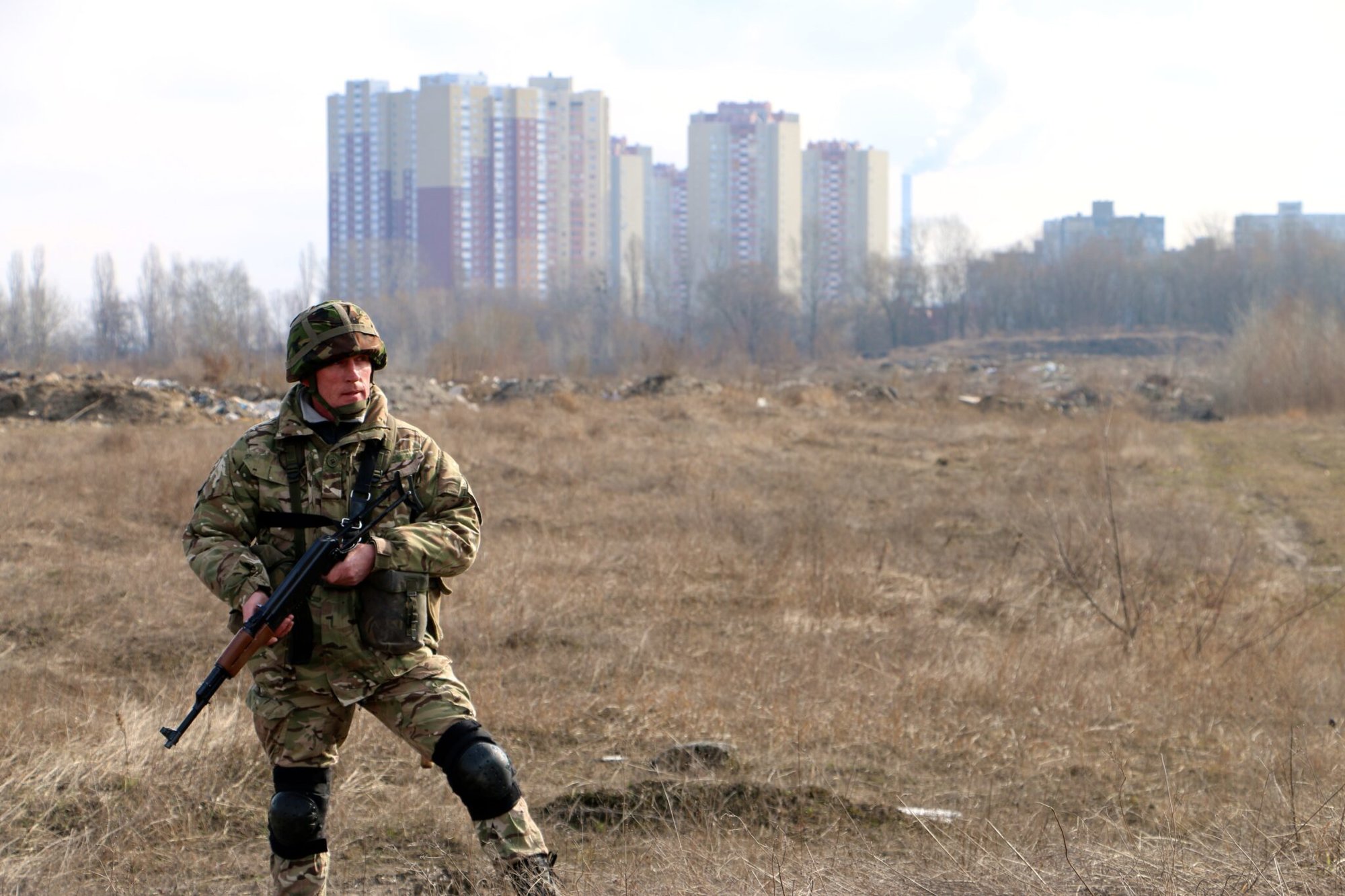 I've also been in contact with numerous Donbas combat veterans who are in Ukraine's Operational Reserve-1, or OR-1, the first reserve pool to be mobilized in case of a major war. These veterans haven't heard anything about a mass mobilization, they said.
While many remain skeptical about the likelihood of a massive Russian offensive, the current crisis has sparked the patriotic passions within some quarters of Ukraine's veteran community, which includes roughly 430,000 veterans of the ongoing war in the Donbas. Andriy Kobzar, a Ukrainian army veteran of the war, told me that a Russian offensive "will not break the will to resist, but will strengthen [Ukrainians'] hatred for Russia."
"We will not give up," Kobzar said. "Too many wonderful people have given their lives for our freedom. And we will fight."
By invading Crimea and the Donbas more than seven years ago, Moscow likely intended to reverse the outcome of Ukraine's 2014 pro-democratic "Revolution of Dignity" and cause the country to unravel from within. But Ukraine's citizens — its young adults, in particular — proved to be much more resilient than Moscow had anticipated.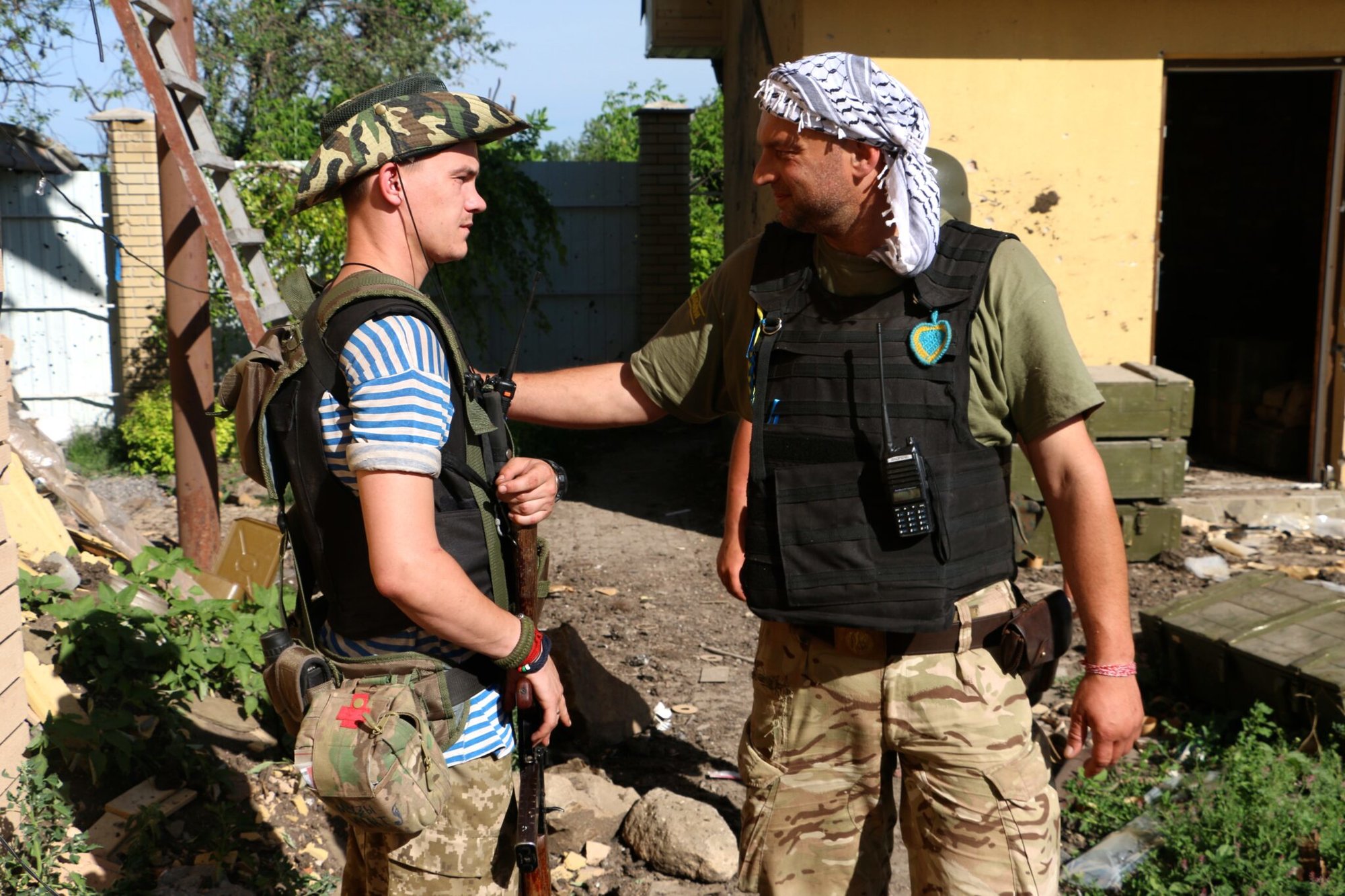 As Russia's unconventional invasion of the Donbas gathered momentum in early 2014, a nationwide, grassroots resistance movement took shape across Ukraine. It was a spontaneous manifestation of civil society that underscored a widespread attitude of self-reliance among citizens who were unwilling to wait for the government to act in a moment of crisis.
Formed by the will of the Ukrainian people rather than by government diktat, this coalition of civilian militias was mainly made up of young men and women with little or no military experience, including both native Russian and Ukrainian speakers from all regions of Ukraine. Looking back, it's now clear that Ukraine's volunteer movement held the country together at the war's perilous outset and ultimately gave the regular army the time it needed to consolidate its strength for the long haul.
If Russia invades again, Ukrainian civil society will once more rally to the nation's defense. I fear, however, that a nationwide resistance movement will lead to brutal reprisals and mass casualties. The consequences of such a calamity are hard to truly fathom as I sit at my desk and type these words with Thanksgiving leftovers in the fridge and my wife waiting in the next room to watch our favorite Netflix show.
Outside our apartment, traffic flows through Kyiv's boulevards. Shoppers wander the malls. Diners and drinkers fill the restaurants and bars. On a night such as this, amid the typical hustle and bustle of a European capital, it's hard to seriously believe that a major war is truly possible. Yet the veneer of civilization is often thinner than we realize.
Less than a mile from my apartment, bullet holes still scar walls and light poles — evidence of the final days of the 2014 revolution, when snipers gunned down dozens of unarmed, pro-democracy protesters. And on this night in the Donbas war zone, just 400 miles from where I sit, the flash of tracers will intermittently illuminate the sky. The shelling will thunder while civilians shudder in fear. And tens of thousands of soldiers, hunkered down in their trenches and foxholes, will remain ready for the unthinkable.
Yes, it could happen again.
Read Next: