The man standing near what appears to be a captured Russian T-72 tank is ecstatic.
"Our guys commandeered a Russian tank," he says, as it rolls by. "Now it will be ours."
The man's battle cry for revenge using a tank captured Friday in what Ukrainians say was a battle outside Kyiv highlights what Ukraine officials and independent observers say is a startling trend: By putting captured Russian equipment into service with its own army, Ukraine may now have more armor today than it did when Russia launched its massive assault on Feb. 24.
As of Friday morning, Ukraine has captured almost 370 Russian armored vehicles, including 122 tanks, according to the Oryx monitoring site, which only lists equipment losses for which photo or videographic evidence is available. By comparison, Russia has captured 135 pieces of Ukrainian armor, including 38 tanks.
"That's astonishing," Mike Jason, a retired Army colonel who spent 24 years as an armor officer at various levels of command and helped stand up Iraq's armor forces, said.
Jason spoke to Coffee or Die Magazine Friday and said that according to figures he's seen, "if you added up the delta of Ukrainian lost armor versus Russian lost armor, and start throwing in captured armor that Ukrainians are turning around and using, the Ukrainians now have more tanks than when the war started."
Which is not to say the Ukrainians have caught up with Russian forces in sheer numbers. But Russia enjoyed an overwhelming advantage in total armor when the war started — more than 12,000 tanks to about 2,600 for Ukraine, according to Global Firepower — battlefield losses are starting to even things out. Aside from captured equipment, Russia also has seen 400 armored vehicles destroyed, including 124 tanks, according to Oryx, while Ukraine has lost 85 vehicles destroyed, including 26 tanks.
Armies using captured enemy weapons is nothing new, Jason said.
Captured tanks saw combat in World War II and in more recent conflicts like the Islamic State's march through much of Iraq and Syria.
"One of the reasons [Ukraine's haul of captured equipment] seems like a lot is because in the 21st century we get to see it happen in real time instead of having to wait for battlefield reports," Mike Houk, who was an M1A1 Abrams main battle tank crewman for four years before another 19 in Army public affairs, said. He is currently chief of staff for ww2armor.org, a not-for-profit that demonstrates vintage World War II tanks, armored fighting vehicles, and artillery for the public.
But even if an enemy can figure out how to operate a captured tank or armored personnel carrier, keeping it running is not easy, Jason said.
"Tanks eat parts," he said. "You have to have a supply chain to support the equipment."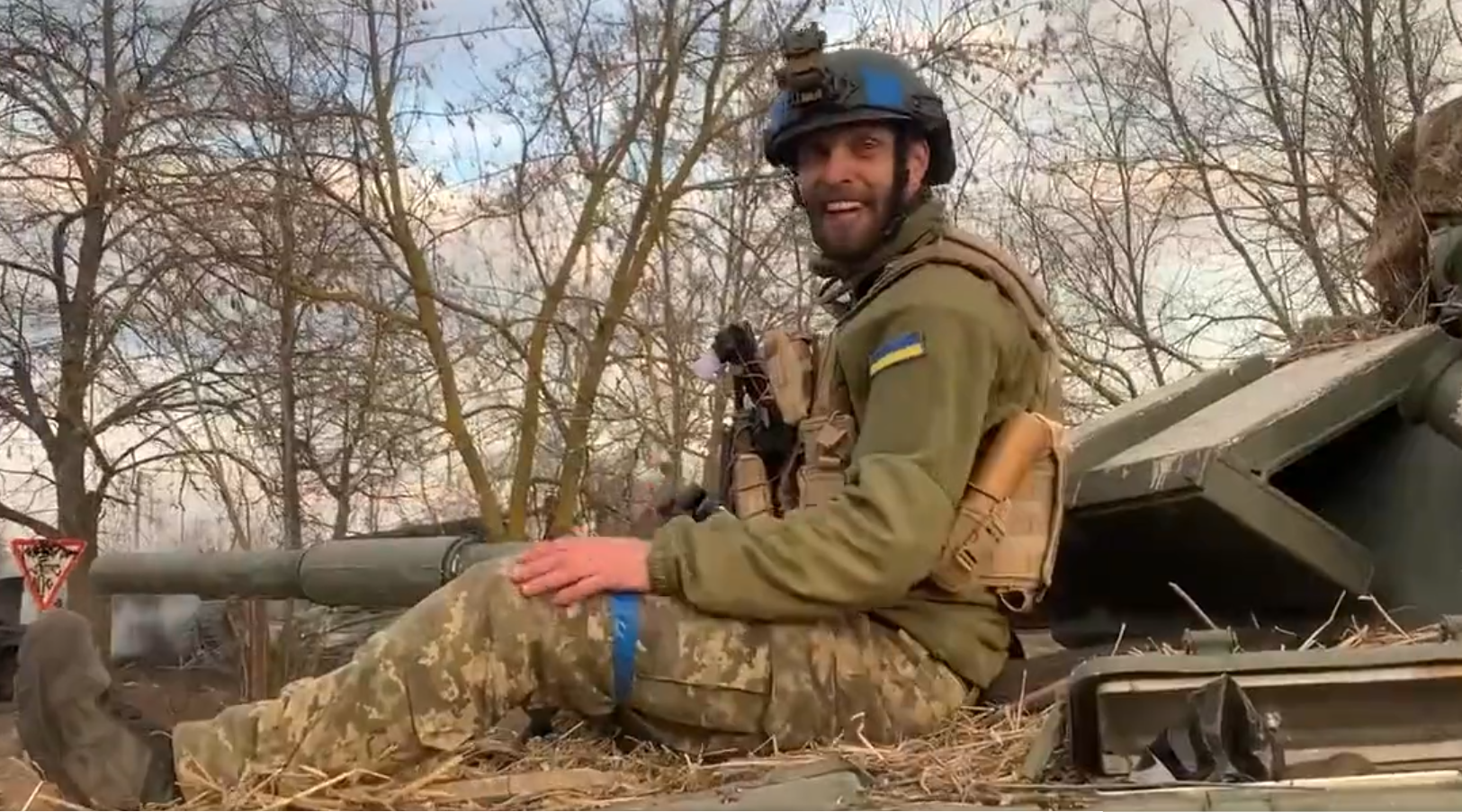 As an example, Jason said, the list of parts and systems that constantly need attention on US M1A1 Abrams seems endless. The tank requires specific hydraulic, brake, and other fluids, including gas, plus track pads, road wheels, ball bearings, gaskets, seals, and wiring.
Making things easier for Ukraine, however, is the fact that Ukrainian soldiers have likely trained on much of the equipment being captured, including both old, Soviet-style vehicles and more modern Russian Federation armor.
"During the Cold War, some of the largest tank factories in the Warsaw Pact were in Ukraine," Jason said. "They manufactured a lot of Soviet-style hardware, and they had it in their military for 50 years."
There hasn't been a tremendous amount of game-changing innovation since.
"Their tanks and armored vehicles haven't really changed," he said. "All the instruction panels are legible in the same language. The oils and fluids are the same. The sizing and gauging of the bolts is the same, as are the tools you have in your tool bag. So short-term, Ukrainians can turn around, jump on that stuff and roll with it and fight with it."
According to Oryx, Ukraine has captured several 1960s-era T-64BVs, scores of 1970s-era T-72 variants, and even about a half-dozen of Russia's most modern armor, the 1990s-era T-90. Russia's confirmed captures include a couple dozen Ukrainian T-64BVs and a couple T-72 variants and a T-80BV.
So why has Ukraine captured tanks and other armor so effectively?
Although a number of internet memes trumpet the apparent predilection of Ukrainian farmers to make off with Russian armor, Jason and Houk chalk the gains up to now-familiar themes in Russia's month-old war: poor planning, poor strategy and tactics, and poor logistics.
"We're seeing soldiers walking off the scene and desert," Jason said. "I suspect the primary reason is the vehicles are either getting stuck, breaking down, or running out of gas. And so it goes back to the Russians expected this to be a blitz."
Read Next: