KYIV, Ukraine — The walls are freshly painted inside this Cold War-era fallout shelter located deep underground in Ukraine's capital city. Even so, the aged wood paneling, as well as an outdated rotary phone, offer evidence that this facility was one of hundreds built by Soviet authorities in Kyiv during the 1950s and 1960s at the height of the Cold War. At that time, an American nuclear strike against the Soviet Union was the looming threat. On this day in late December 2021, the threat of a Russian blitz has spurred Kyiv city authorities to designate this shelter, and thousands more across the city, as places where civilians can seek refuge.
Standing inside a ventilation equipment room, Anatolii Lazurenko, civil security chief of the Kyiv City Council's Shevchenko District, reflected on the historical irony of this shelter's contemporary utility.
"You understand that life moves very fast," Lazurenko told Coffee or Die Magazine. "We — the Soviet Union — used to see the United States as our enemies, but now they are our friends. And now our so-called Russian brothers are our enemies. This is unfortunately our reality."
Situated beneath a district government building across the street from the 19th-century National Opera of Kyiv, this emergency shelter was originally designed to house 60 people. Yet, in a pinch, the facility can hold some 300 people, Lazurenko said. From ground level, a nondescript metal door opens into a staircase that descends multiple stories underground. The shelter has a special air ventilation room (originally intended to protect against radioactive fallout) and is connected to the city's water main. Lazurenko said daily deliveries of food and medical supplies would sustain occupants in the event of a drawn-out Russian bombardment or siege.
"This security structure is ready to be used as intended," Lazurenko said.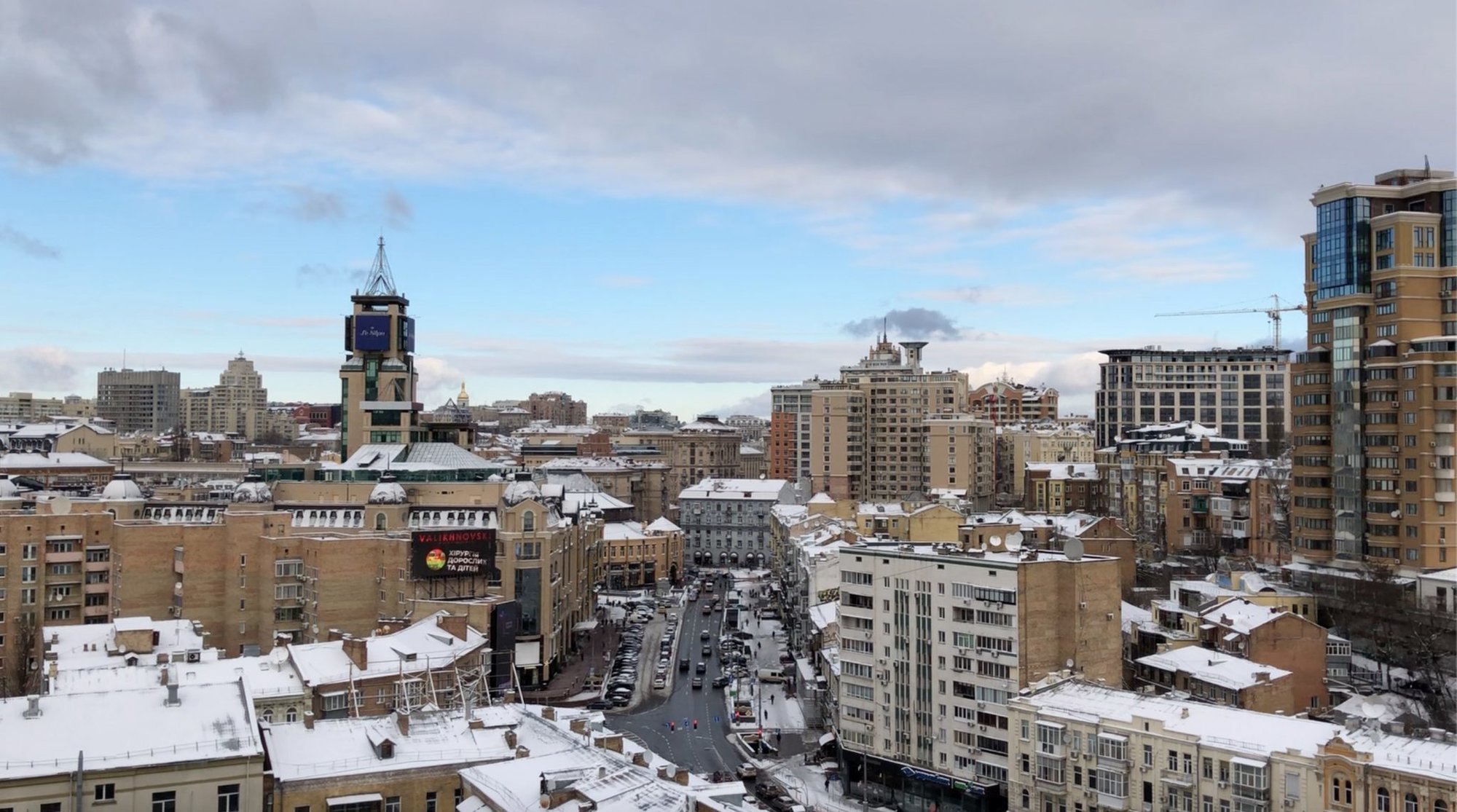 'Worst-Case Scenario'
Signs pointing to the nearest bomb shelter became common sights in cities and towns across Ukraine after Russia's 2014 invasion of the eastern Donbas region. At that time, fighting raged in eastern Ukraine and many Ukrainians feared that an outright Russian invasion of the entire country was possible. Over the intervening years, however, those fears have faded. After a February 2015 cease-fire took effect, the war in the Donbas has remained relatively quarantined to a static, entrenched front line. Although combat never ended, life has more or less resumed its pre-war rhythm across most of Ukraine — even in cities like Mariupol, located within earshot of the trenches.
Yet, with more than 100,000 Russian troops now massed near the border threatening a winter offensive, the wartime status quo has been shaken. In Kyiv, for example, new bomb shelter signs have appeared across the city over the past month, underscoring the reemergence of old fears, which had remained dormant for years.
"War in our city is the worst-case scenario. If it happens, we will defend and save Kyiv's citizens," said Roman Tkachuk, director of the Kyiv City Council's Municipal Security Department.
"I can add that our rescue teams will be the last people who will leave the city," Tkachuk told Coffee or Die.
If an attack is imminent, Kyiv's air raid sirens will alert residents to tune in to emergency service announcements. Cars equipped with loudspeakers will also patrol the streets to announce important information.
"When Kyiv citizens hear the siren, it does not mean that they should abandon everything and run somewhere," Tkachuk said. "It just means that you should turn on any informational devices — radio, TV set, internet. Our operating person on duty will be urgently ready to inform [the population] about what is going on, what dangers exist, and what we need to do."
The Kyiv City Council has posted an interactive online map, which shows the locations of the roughly 5,000 official locations where residents can shelter from a military attack. Of that number, 514 shelters are purpose-built facilities dating back to the Cold War where people can remain for days on end.
Known as dual-use facilities, the remaining 4,500 shelters include basements, underground parking lots and passageways, as well as Kyiv's 47 metro stations.
However, many of Kyiv's ad hoc, dual-use shelters have fallen into disrepair and are not ready for use in an emergency. And for the shelters that are available, many are only useful for immediate safety during an attack — they are not equipped to house occupants for more than a few hours.
Shock and Awe
Should Russia decide to attack this winter, many Western and Ukrainian experts expect the Kremlin to launch a devastating campaign of airstrikes and precision-guided missile attacks on Ukraine's armed forces — possibly against political nodes and key infrastructure sites across the country, as well — in order to spur the government to seek terms.
For that reason, there's a realistic possibility that Russian forces could target Kyiv, said Konstantin Grinchuk, a former Ukrainian special operations commander and retired colonel who served in Ukraine's Civil Defense Headquarters and Ministry of Emergencies until 2005.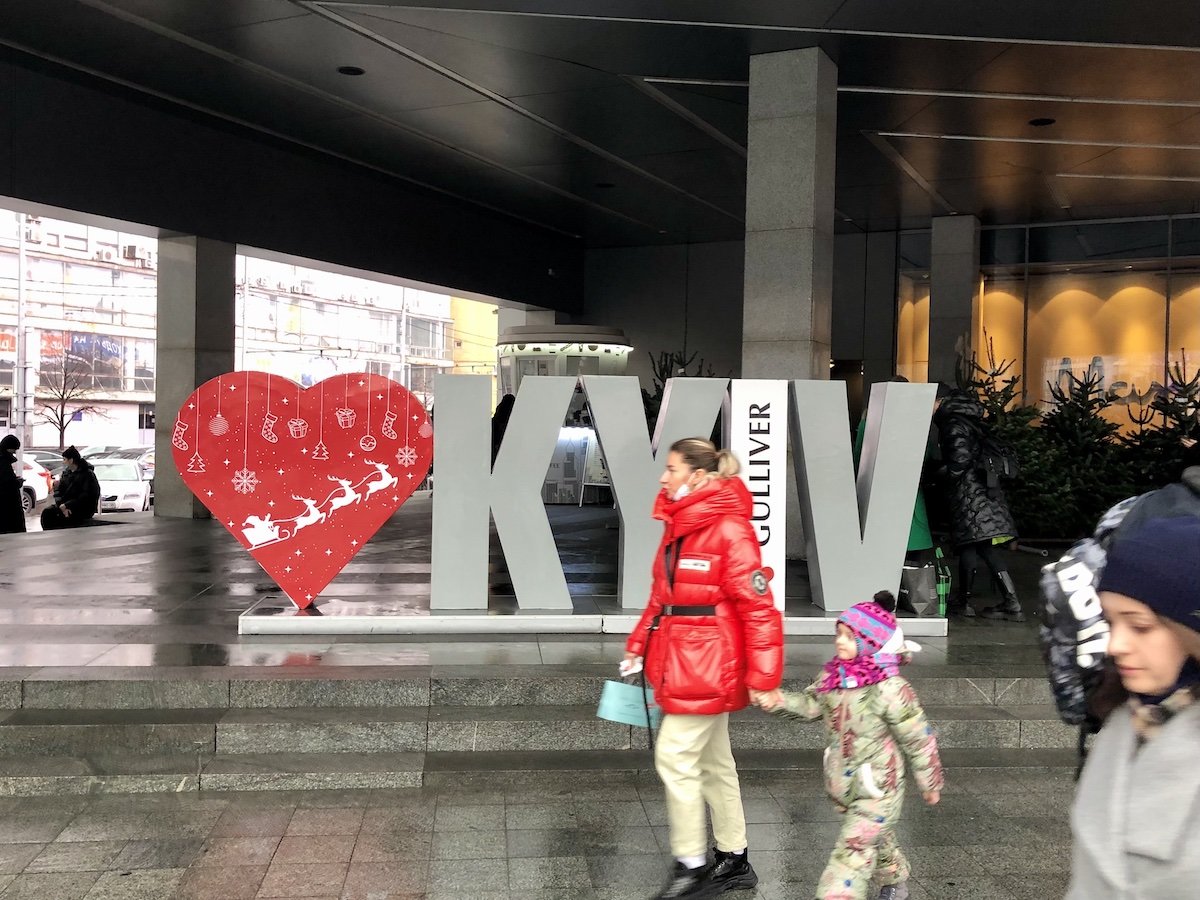 "The main and primary goals in large-scale war are control centers," Grinchuk told Coffee or Die. "If we talk about a full-scale war and ask the question, 'about the real possibility of bombing Kyiv,' then I, like any officer, understand that the main goal on the battlefield is the commander, who must be destroyed first."
For his part, Grinchuk questioned the safety of Kyiv's Soviet-built, Cold War-era bomb shelters, since their locations are well known to contemporary Russian military planners.
"Do you think it is worthwhile to go to those suburban command posts, to the ministries and departments that were built during the Soviet era … when Moscow knows about their location and all the nuances?" Grinchuk said.
Tkachuk said Kyiv currently has enough shelters to harbor about 2.8 million people. According to the State Statistics Service of Ukraine, Kyiv has roughly 3 million official residents. However, since many Ukrainians have not officially registered their residency in the capital city, the actual number of people living in Kyiv is much higher — perhaps around 4 million people — local news agencies report.
According to city officials, Kyiv has not built any new purpose-built bomb shelters or fallout shelters since the mid-1980s, prior to the Soviet Union's collapse. During the Soviet era, Grinchuk said, Kyiv's officials only built enough shelters for about 10% of the city's population — specifically, to house government officials. At that time, the plan to protect the civilian population involved a mass evacuation.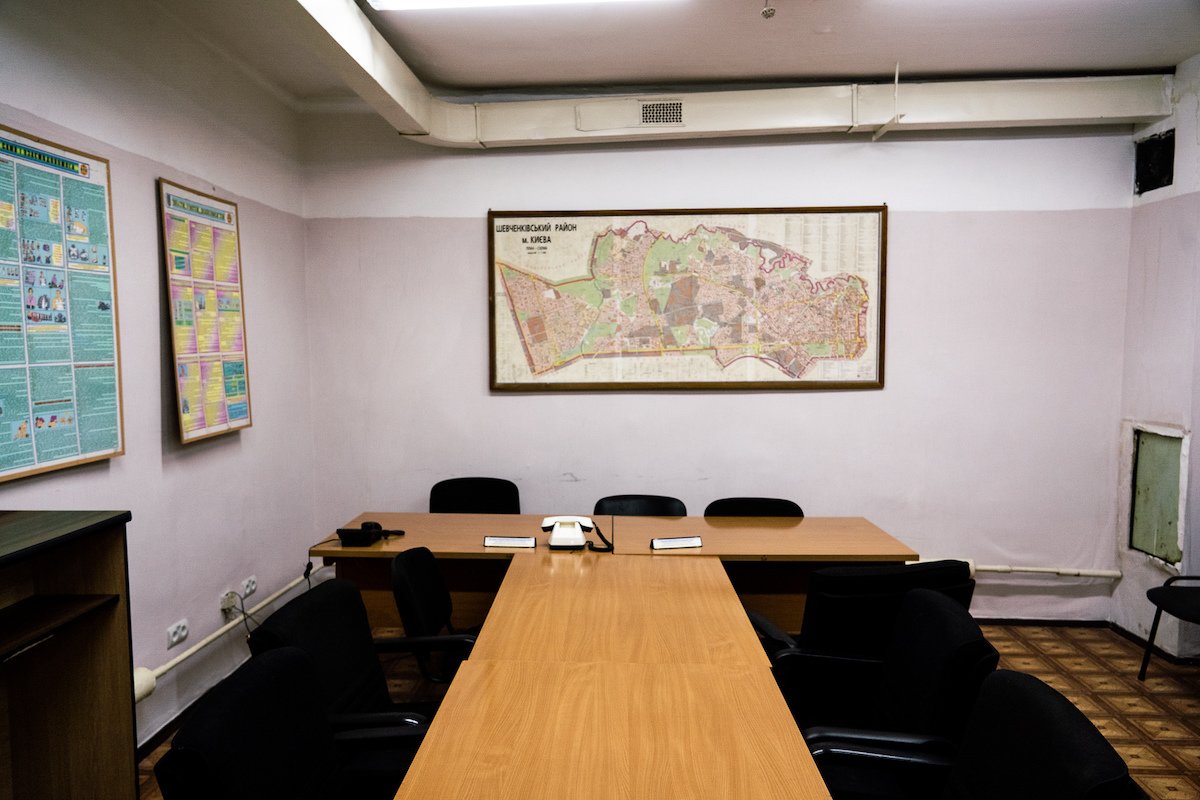 Siege Warfare
Kyiv faces not only the threat of Russian air and missile strikes. Some recent news reports suggest that a siege of Ukraine's capital city by ground forces may be another option under consideration by the Russian military.
Citing leaks of classified intelligence from NATO sources, the German newspaper Bild reported in December that Russian forces were planning a multipronged attack on Ukraine in January or February. Following parallel armored advances in the south and east, as well as missile attacks and airstrikes across the country, Bild reported that Russian forces may then attempt to encircle Kyiv and cut off supply routes into the capital city.
"Should Belarus stand ready as a starting point for Russian or even Belarusian attacks, it would be Russia's plan to encircle and besiege [Kyiv] from the northeast and northwest with a pincer movement," Bild reported on Dec. 3, citing unnamed NATO officials.
As the possibility of a Russian siege appears increasingly likely, some residents of Kyiv — including battle-hardened veterans of the Donbas war — are now seriously contemplating evacuation plans for their families.
"Yeah, I thought about this. And I think if this will be a very bad situation, then my ex-wife and my son will go to the parents of my ex-wife that are living in Bila Tserkva — a city not far from Kyiv, 100 kilometers away. I think it will be safer there, if things will be very, very bad," Leonid Ostaltsev, a veteran of the war in the Donbas who lives in Kyiv, told Coffee or Die.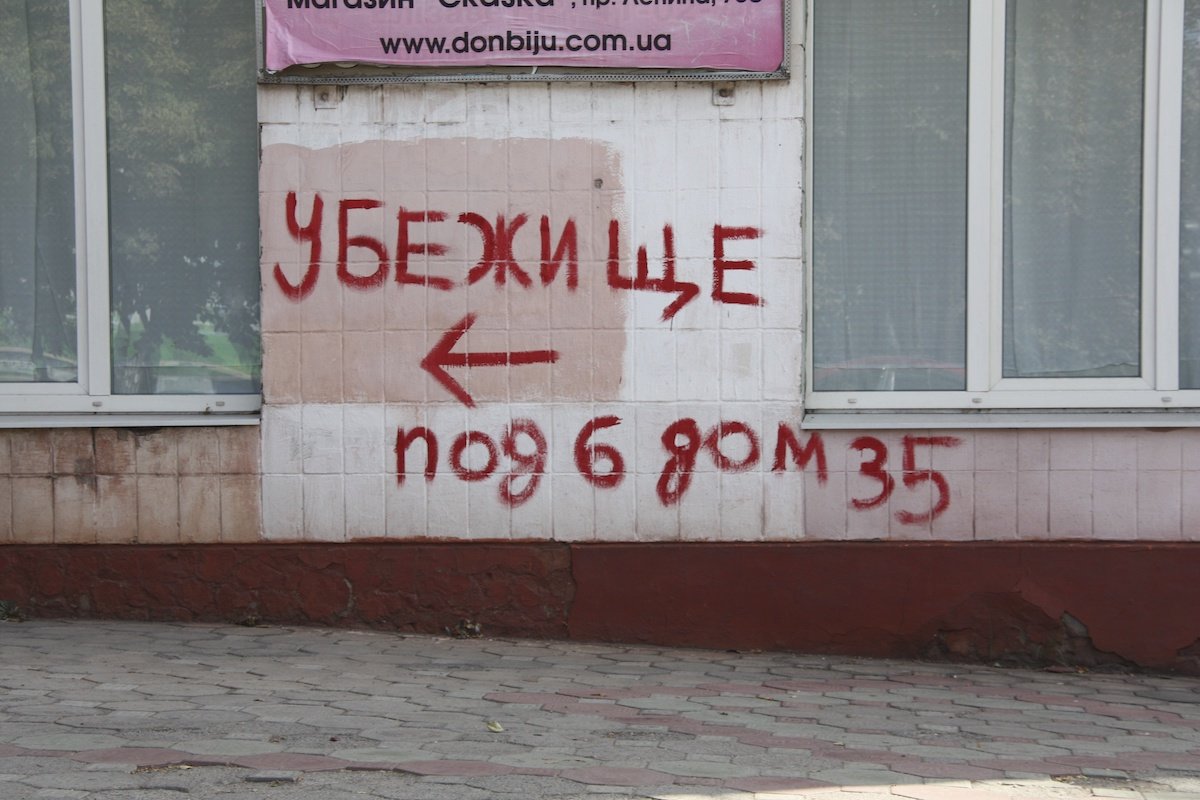 Should Russian forces target Kyiv, Tkachuk said city officials will order a mass evacuation. To that end, a citywide evacuation commission has already been established, as well as regional evacuation commissions in each of Kyiv's administrative districts.
"If there is really fighting in the city, then the question of evacuating the population will arise," Tkachuk told Focus, a Ukrainian weekly magazine, adding that Kyiv's residents should have ample advance warning to evacuate.
"Even if we talk about a military threat, it will not happen suddenly," Tkachuk said. "First there will be an escalation of the situation, then fighting on the state border, and only then the war may come to the city. So in any case we will have time to prepare and warn the population."
The evacuation plan for Kyiv is based on a 2013 measure enacted by Ukraine's Cabinet of Ministers, and officials have subsequently modified the legislation multiple times over the duration of the war. According to the law, the final order to evacuate the city belongs to the Kyiv City Council. In turn, specialized evacuation councils will execute the operation according to scripted procedures. Displaced people will be moved to temporary living facilities in "safe areas," Tkachuk told Coffee or Die, adding that "weather conditions do not matter for the evacuation of the population."
Kyiv's mass transit systems will be used to move the city's population to so-called safe areas. Tkachuk said Kyiv's emergency personnel are equipped to "create and maintain the minimum conditions necessary for the preservation of life and health of the population in emergency areas," as well as to maintain "evacuation routes and places of accommodation of evacuees."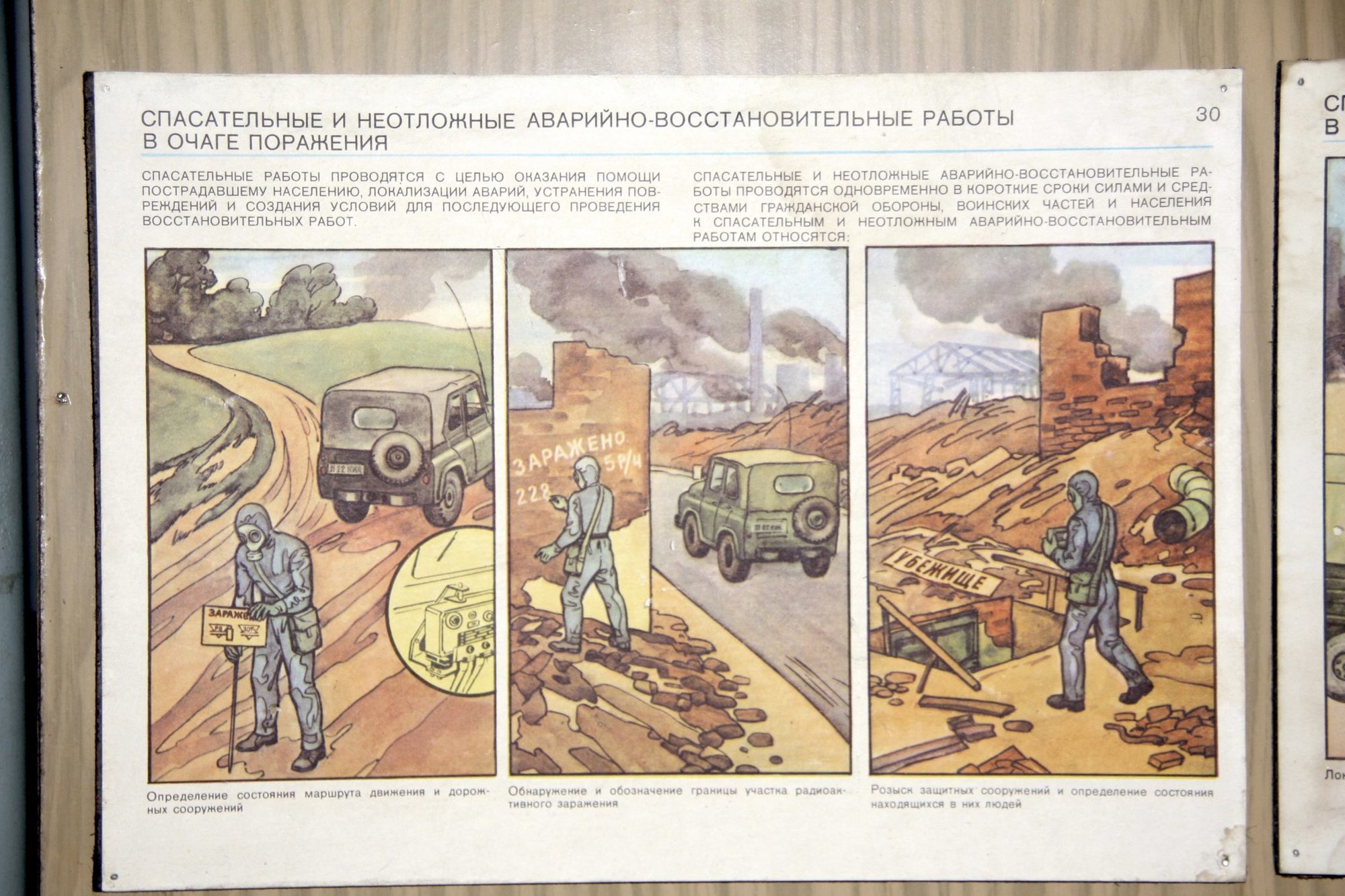 On its website, the State Emergency Service of Ukraine outlines in detail the steps civilians should take in the event of "emergency situations of a military nature."
Each citizen should prepare an "emergency suitcase" ahead of time, the service advises. This should be a backpack with a capacity of at least 25 liters, a little more than 6.5 gallons, containing "clothing, hygiene items, medicines, tools, personal protective equipment, and food." The service also recommends carrying important documents and cash in the backpack.
"The emergency suitcase is intended for the fastest possible evacuation from the zone of emergency," the service says, adding that the bag's overall weight should not exceed 50 kilograms, or about 110 pounds.
Avoiding Collapse
Some doubt whether a full-scale evacuation of Kyiv on short notice — especially in the dead of winter — is a realistic possibility.
In Grinchuk's estimation, Ukraine's civilian leaders have not done enough to prepare for the mass evacuation of civilians, or to secure economic survival, in the event of a major Russian ground offensive that attempts to encircle the city. To spare the civilian population and key enterprises from destruction or occupation, the government should draw plans to mobilize automobiles, trains, buses, airplanes, and boats, Grinchuk said.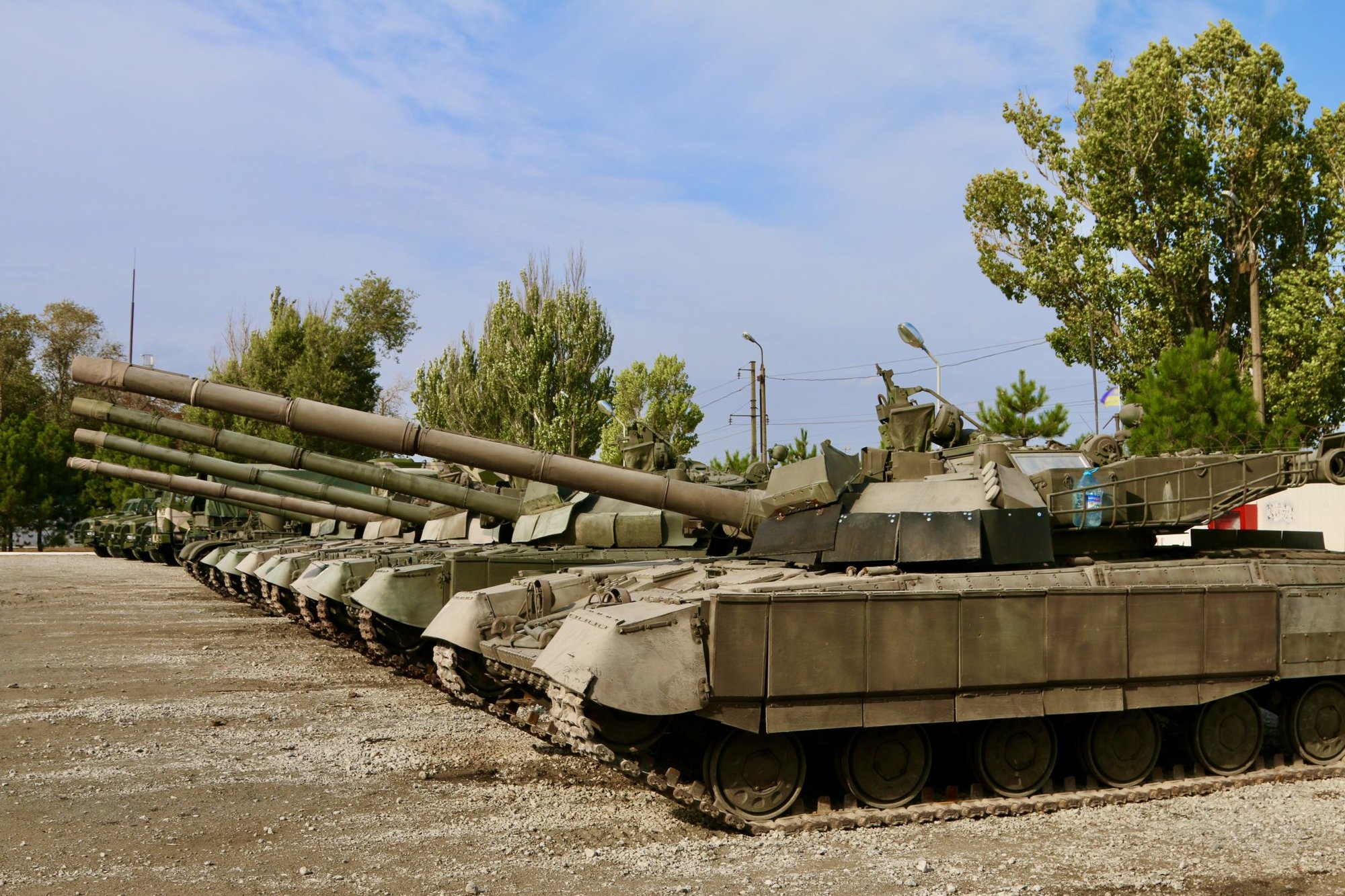 "Evacuation is not only the population, it is archives, banks, museums, hospitals, orphanages, prisons, unique equipment — and then its placement in new places," Grinchuk said.
While it may be too late to implement sweeping new policy changes in advance of a Russian offensive this winter, Grinchuk said there's still time to put plans in motion that could prevent mass civilian casualties or a total collapse of Ukraine's economy.
"I think until the bombs fall you need to urgently continue to prepare, because if you do something you save at least something," Grinchuk said. If Ukraine does not have an effective, workable plan to evacuate Kyiv and other major cities, Grinchuk warned that a Russian invasion "can lead to the collapse of the country."
Kyiv's Cold War evacuation plans in the event of a nuclear war called for an evacuation of the city within 32 hours to a distance of some 27 kilometers, or 17 miles, from the city.
"This is what we developed when Ukraine had nuclear status," Grinchuk said.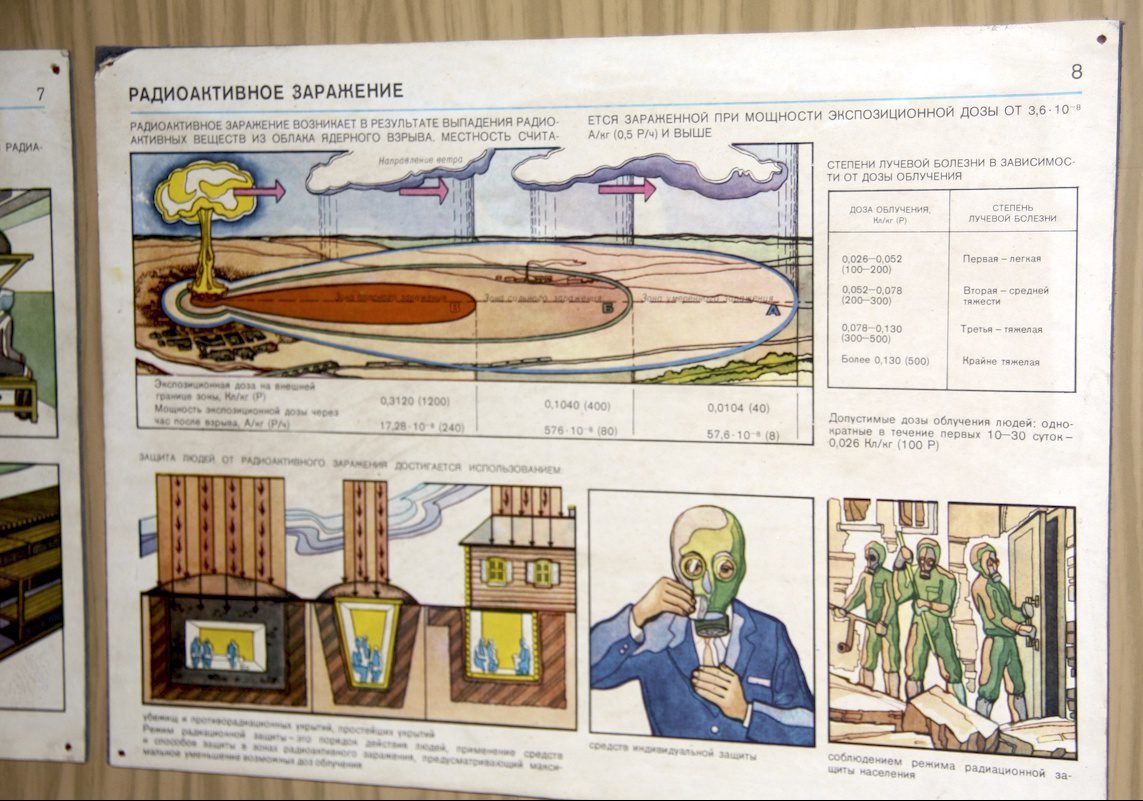 In case there isn't enough time to evacuate, the State Emergency Service of Ukraine suggests that civilians apply Scotch tape to window glass to "increase its resistance to blast waves." If time permits after an attack begins, civilians should try to reach the closest bomb shelter. If that's not possible, officials also advise residents to stick close to load-bearing walls and avoid windows.
The service also advises citizens to stock up on food and first-aid supplies, as well as flashlights, candles, cooking gas, and lamps. Important documents should be consolidated and packed away in advance.
In the event of an invasion, citizens are advised to be wary of people who "talk with an accent" and "have an uncharacteristic appearance." In the event of a bombardment, citizens should first try to reach the safety of a hardened building. If that's not possible, citizens should "lie on the ground with your head in the direction opposite to the explosions," the State Emergency Service of Ukraine advises, adding: "The head should be covered with hands (if available, use a suitcase or other items to cover the head)."
Citizens are also advised to avoid unexploded ordnance and to not interact with Russian soldiers.
'The Drumbeat of War'
A series of meetings this week between Russian officials and representatives from the US, NATO, and the Organization for Security and Cooperation in Europe have failed to defuse the current Ukraine border tensions. With fading prospects for a diplomatic resolution to the crisis, the US Embassy to Ukraine renewed a security alert, warning Americans "to reconsider travel to Ukraine due to increased threats from Russia."
"At the present time, we're facing a crisis in European security," Michael Carpenter, US ambassador to the Organization for Security and Cooperation in Europe, said Thursday, Jan. 13. "The drumbeat of war is sounding loud, and the rhetoric has gotten rather shrill."
Within Ukraine, meanwhile, there is no evident sense of panic or even outright fear. The bars and restaurants and gyms and shopping malls are all still operating as normal. Life goes on. This is a country that has been at war for nearly eight years already, and most Ukrainians have accepted the specter of a larger conflict as an unexceptional element of their everyday lives. Thus, rather than dramatic expressions of fear or anxiety about the uncertain days ahead, many Ukrainians simply retain a sober, resigned acceptance that a wider war is now possible. And if that larger war comes, they will simply do what they must in order to survive it.
"Everything is possible in this crazy world," Tymur Kobzar, a resident of Kyiv, told Coffee or Die. "I am very worried about the children. But I'm ready to fight."
Read Next: