KYIV, Ukraine — Each weekend, on the outskirts of cities and towns across Ukraine, civilian volunteers gather for resistance warfare training. While the prospect of a Russian winter offensive has added urgency to these regular drills, Ukraine's nationwide network of Territorial Defense Forces is not a new phenomenon. Most of these units formed in the immediate wake of Russia's 2014 invasion of Ukraine's eastern Donbas region. Nearly eight years later, their ongoing existence underscores the battle-tested, enduring willingness of Ukraine's civilians to take up arms in their homeland's defense.
"It is hard to believe that people in the 21st century are still ready to fight instead of talk, and how fast humanity forgot the wars in the 20th century," said Marta Yuzkiv, 51, a doctor and member of Kyiv's Territorial Defense Force.
"In any case, we should be ready to protect our country," Yuzkiv said.
A new law that went into effect on Saturday, Jan. 1, has enshrined civilian resistance as a key component of Ukraine's national defense against a Russian invasion force. Adopted over the summer of 2021 in the wake of Russia's April military buildup, the law "On the Fundamentals of National Resistance" will "involve the entire population of Ukraine in the protection of their homeland, their land and their families," according to the Ukrainian presidential administration website.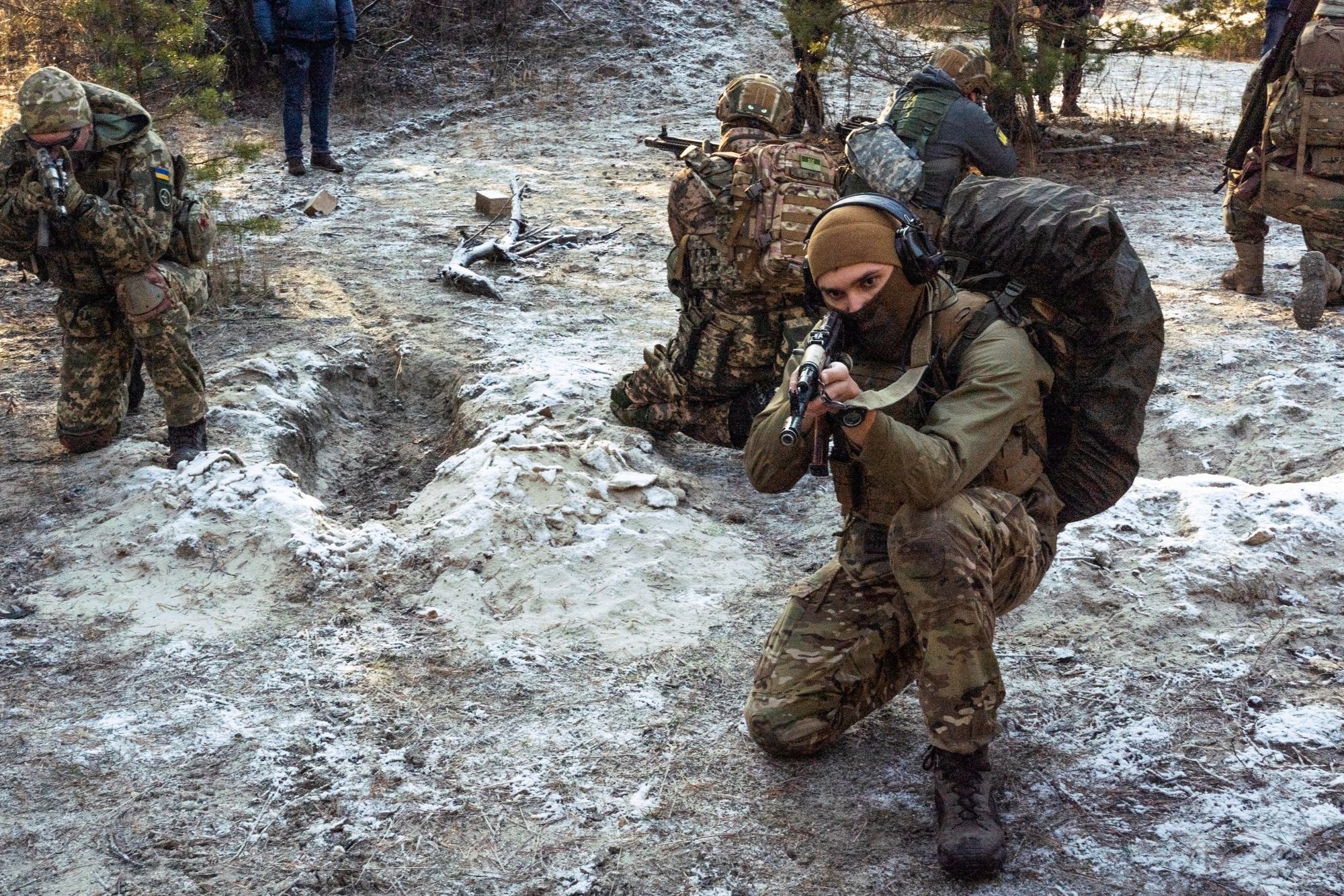 To that end, Ukraine's civilian resistance fighters are being trained and equipped for war ahead of time. And should Russia invade more Ukrainian territory this winter, these volunteers will be led into battle by a cadre of highly skilled special operations commandos and combat veterans.
"This law is a correct step, even if it could have been done earlier," Yuzkiv said. "I do not want to live under Russian occupation, and such a law gives me the possibility to be prepared for different scenarios, use my knowledge and skills more effectively, know my commanders and colleagues, and react fast to avoid chaos."
When Russia invaded Ukraine's eastern Donbas region in 2014, Ukraine's regular army remained depleted by decades of post-Soviet corruption and could muster no more than a few thousand combat-ready soldiers. With Ukraine's regular army on its heels, a nationwide, grassroots resistance movement took shape. Known as the "volunteer battalions," these irregular units generally comprised men and women with little or no military experience, including both native Russian and Ukrainian speakers from all regions of Ukraine.
Volunteers learned how to be soldiers while in combat; a baptism by fire they jokingly referred to as "natural selection" boot camp. Together with Ukraine's regular armed forces, these ad hoc outfits fought the war to a static, entrenched stalemate that persists to this day.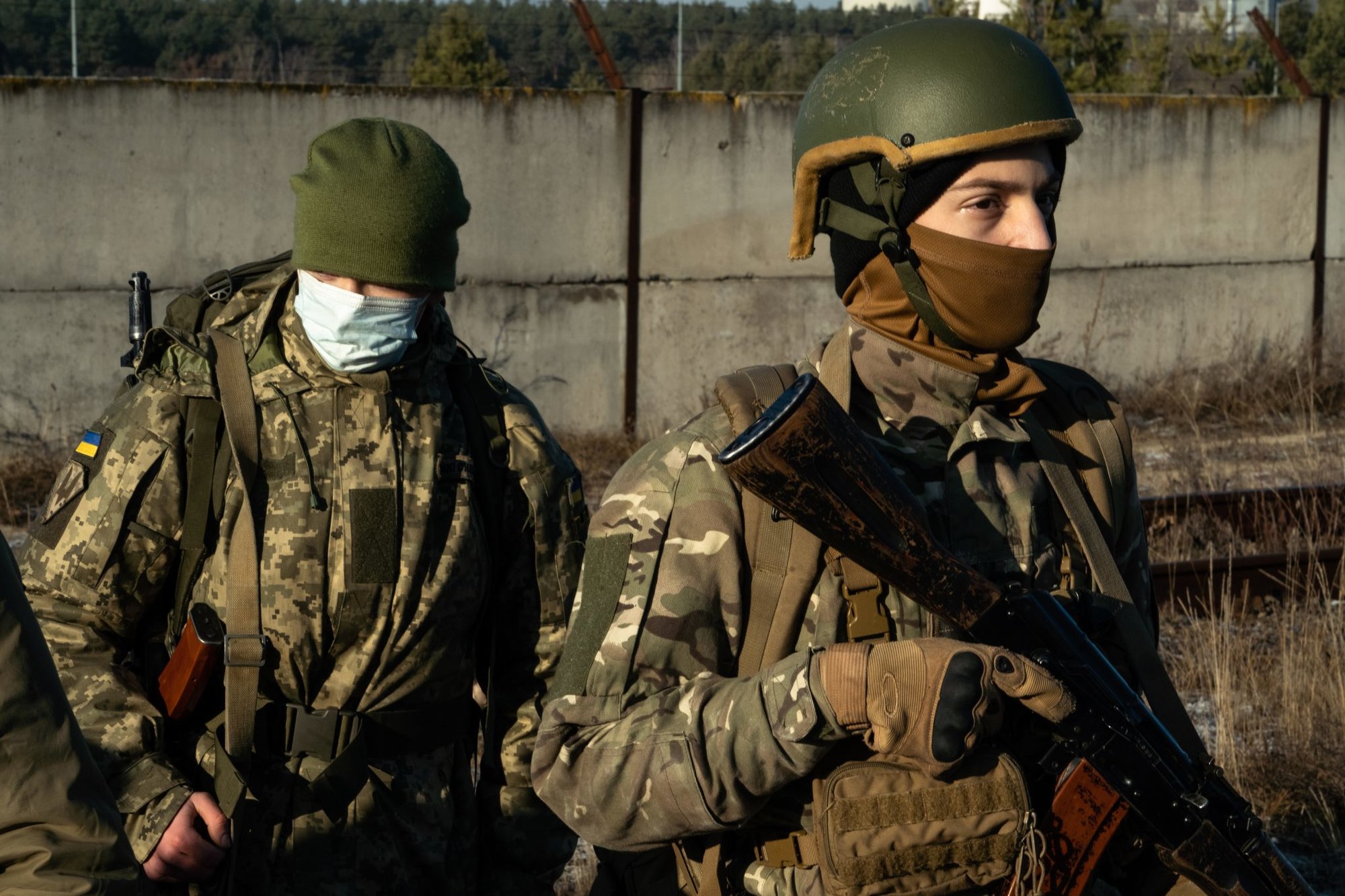 Over the intervening years of stalemated warfare — during which some 14,000 people have been killed — the Ukrainian government has rebuilt its regular military into a formidable fighting force. The volunteer battalions have either disbanded or converted into National Guard outfits. Looking forward, however, Ukraine's regular armed forces clearly recognize the strategic value of a concerted national resistance plan, should Russia invade again. Altogether, the new national resistance plan is also meant to deter a Russian land offensive.
"The creation of a system of national resistance in Ukraine is a strong signal to all that our country will defend itself, prevent the events of 2014 and that the defense of Ukraine for us is a nationwide affair," Ukrainian President Volodymyr Zelenskyy said in July 2021 after signing the national resistance law.
"There is no doubt that this approach will influence [the] aggressive actions of the Russian Federation," the Ministry of Defense of Ukraine said on its National Resistance website.
The new legislation outlines the three pillars of Ukraine's national resistance concept — Territorial Defense Forces, irregular resistance warfare units, and military training for the civilian population.
Comprising a network of government-regulated militias assigned to each Ukrainian region, Ukraine's Territorial Defense Forces are mainly responsible for maintaining law and order and protecting key infrastructure sites in wartime, as well as for aiding the regular military in combat operations.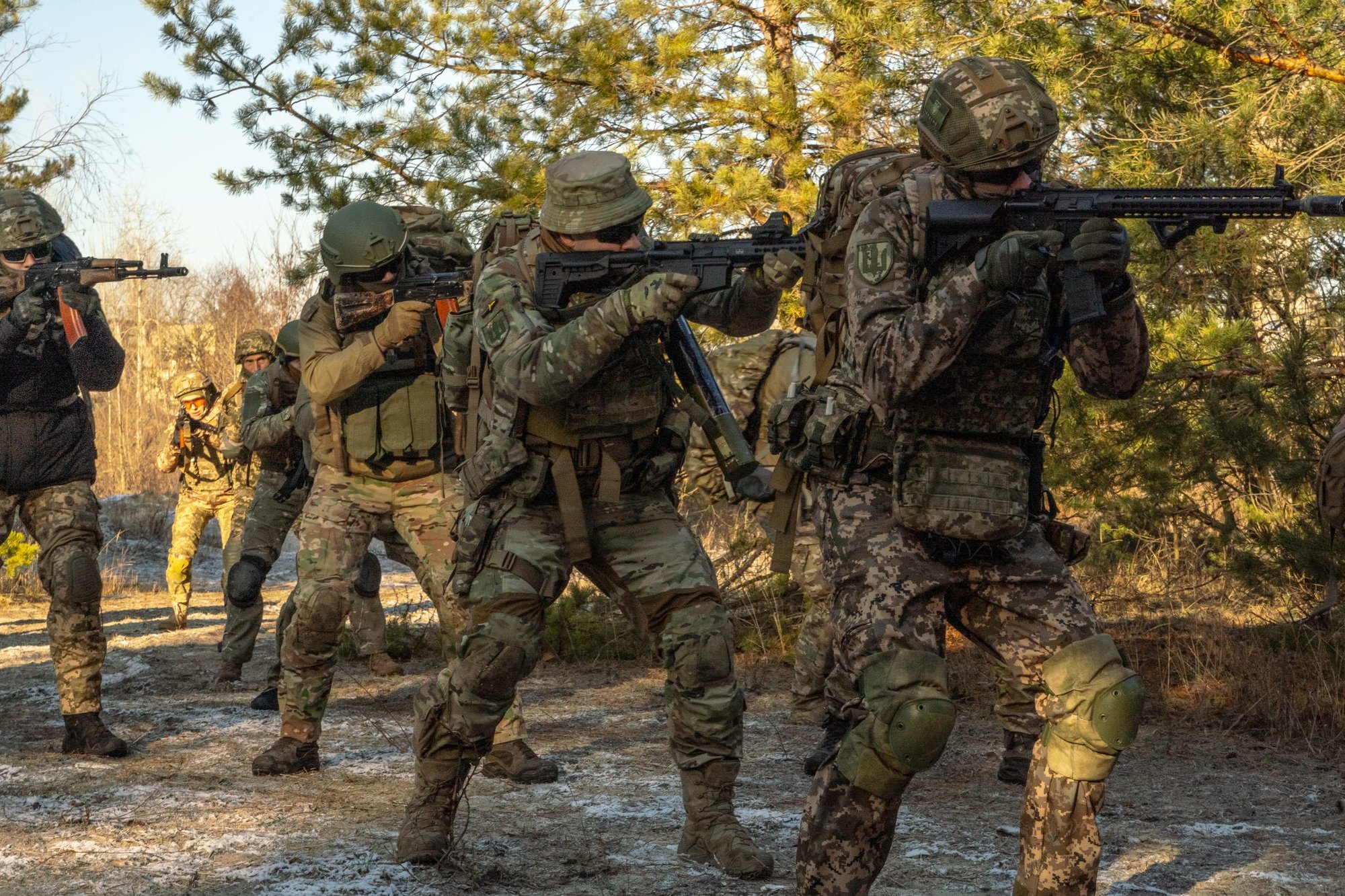 "Today, the enemy is doing everything to destabilize Ukraine from the inside, and we must ensure the operation of an integrated territorial defense system to counter all possible threats," Secretary of the National Security and Defense Council of Ukraine Oleksiy Danilov said Dec. 30, 2021.
Although Ukraine's Territorial Defense Forces fall under the regular military's chain of command, each Ukrainian region, or "oblast," is responsible for standing up its own territorial defense brigade. The units mainly comprise veterans and volunteers who have signed contracts to serve as regular military reservists. In wartime, territorial defense members will receive pay and medical benefits.
"Members of territorial defence will not be active duty military, but will be involved to perform particular tasks placed on the Armed Forces of Ukraine, first of all — protection of territory from the occupant in case of need in any region of Ukraine," an online post by the Ministry of Defense of Ukraine reads.
In general, Territorial Defense Forces will be active across the entirety of Ukraine's territory in the event of a major Russian offensive. With their identities in the open, however, unit members are vulnerable to reprisals against their families and acquaintances. Therefore, the Territorial Defense Forces are not optimal for waging an irregular resistance warfare campaign.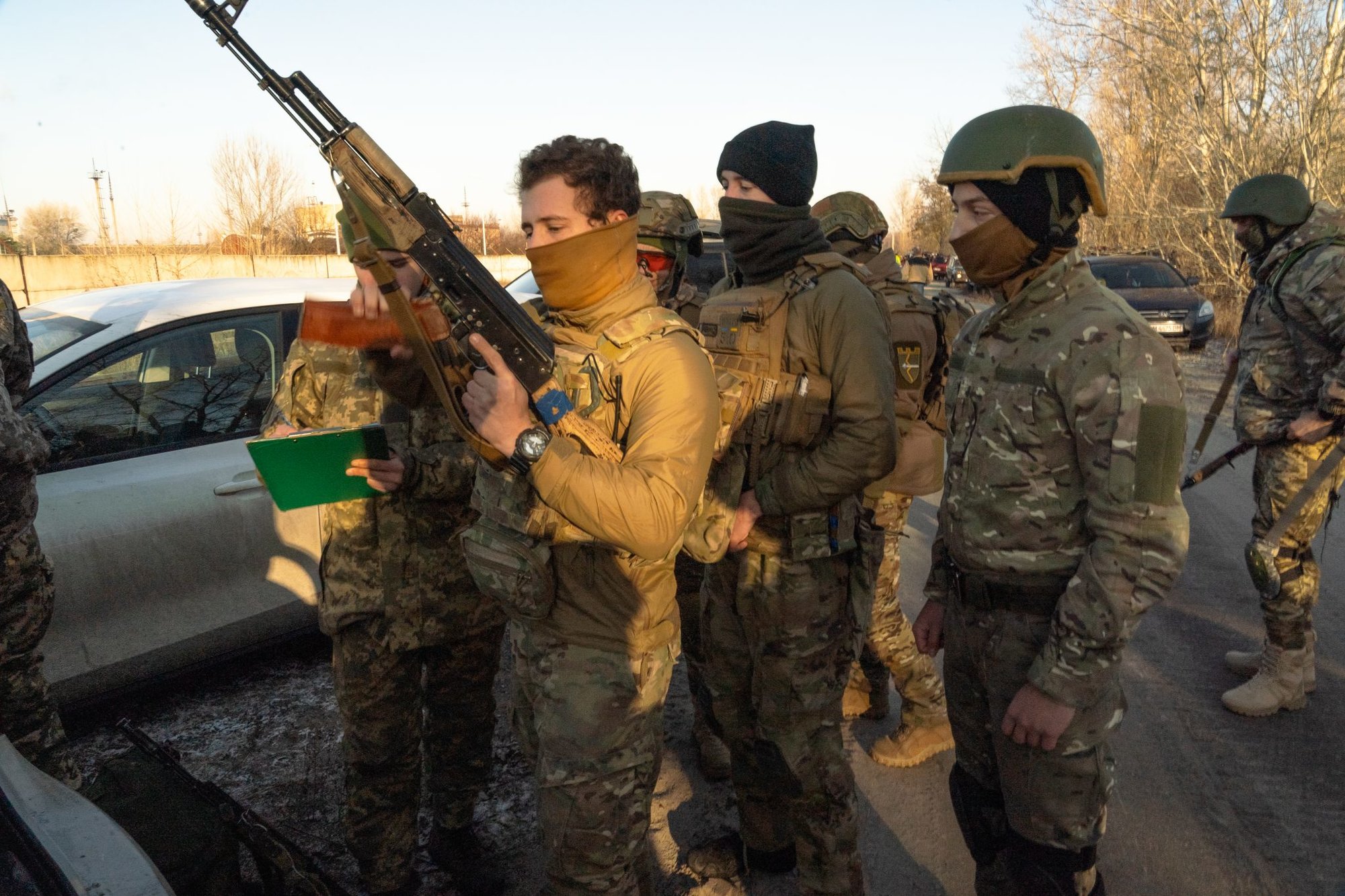 Dedicated resistance warfare units, on the other hand, will clandestinely wage a guerilla war in occupied territory behind the front lines of a Russian invasion force. Under the command of Ukrainian special operations commandos, covert cells of irregular fighters, including ad hoc civilian militias armed with hunting weapons, will conduct reconnaissance missions and other unconventional actions, such as psychological and information warfare.
Overall leadership of a national resistance war belongs to the commander of Ukraine's special operations forces. And, according to the new national resistance law, members of resistance warfare units are guaranteed legal immunity for their actions in wartime, a provision that some Ukrainian government officials say is an incentive to prospective recruits.
"In case of occupation, or seizure of a part of territory by the aggressor (adversary), the resistance movement is organized on such territories with involvement of the widest possible range of population to force the aggressor to abandon its plans," Ukraine's defense ministry said in an online release.
Based on the "comprehensive defense" systems in place in NATO countries such as Estonia, Latvia, and Lithuania, Ukraine's national resistance law also includes "a system of preparing the population for national resistance," according to the National Security and Defense Council of Ukraine's website. These measures include initial military training and patriotic education at secondary schools as well as basic military training for Ukrainian citizens older than 18 who are not serving in the military.
NATO defines comprehensive defense as "an official Government strategy, which encompasses a whole-of-society approach to protecting the nation against potential threats." To that end, NATO Special Operations Headquarters has highlighted the importance of programs meant to harden civilians' psychological resilience.
"National resilience begins with the individual," the authors of NATO's December 2020 Comprehensive Defence Handbook wrote. "A nation whose population is individually resilient can focus more of its resources on preventing, preparing for, responding to and rapidly recovering from crises."
Today, Ukraine has more than 400,000 combat veterans of the war in the Donbas. That pool of manpower includes the country's first pool of reservists, known as Operational Reserve-1, who can be rapidly mobilized and integrated into active combat units. Citizens without military experience can enlist as volunteers in the Territorial Defense Forces following a series of medical and background evaluations.
While many Ukrainians were initially skeptical about the likelihood of a major Russian offensive this winter, the mood has shifted. Today, about half of Ukrainians — some 49.2% — believe that the Russian invasion threat is real, according to a recent poll by the Kyiv International Institute of Sociology. Moreover, about a third of Ukrainians say they are willing to take up arms to resist a Russian invasion, another poll found.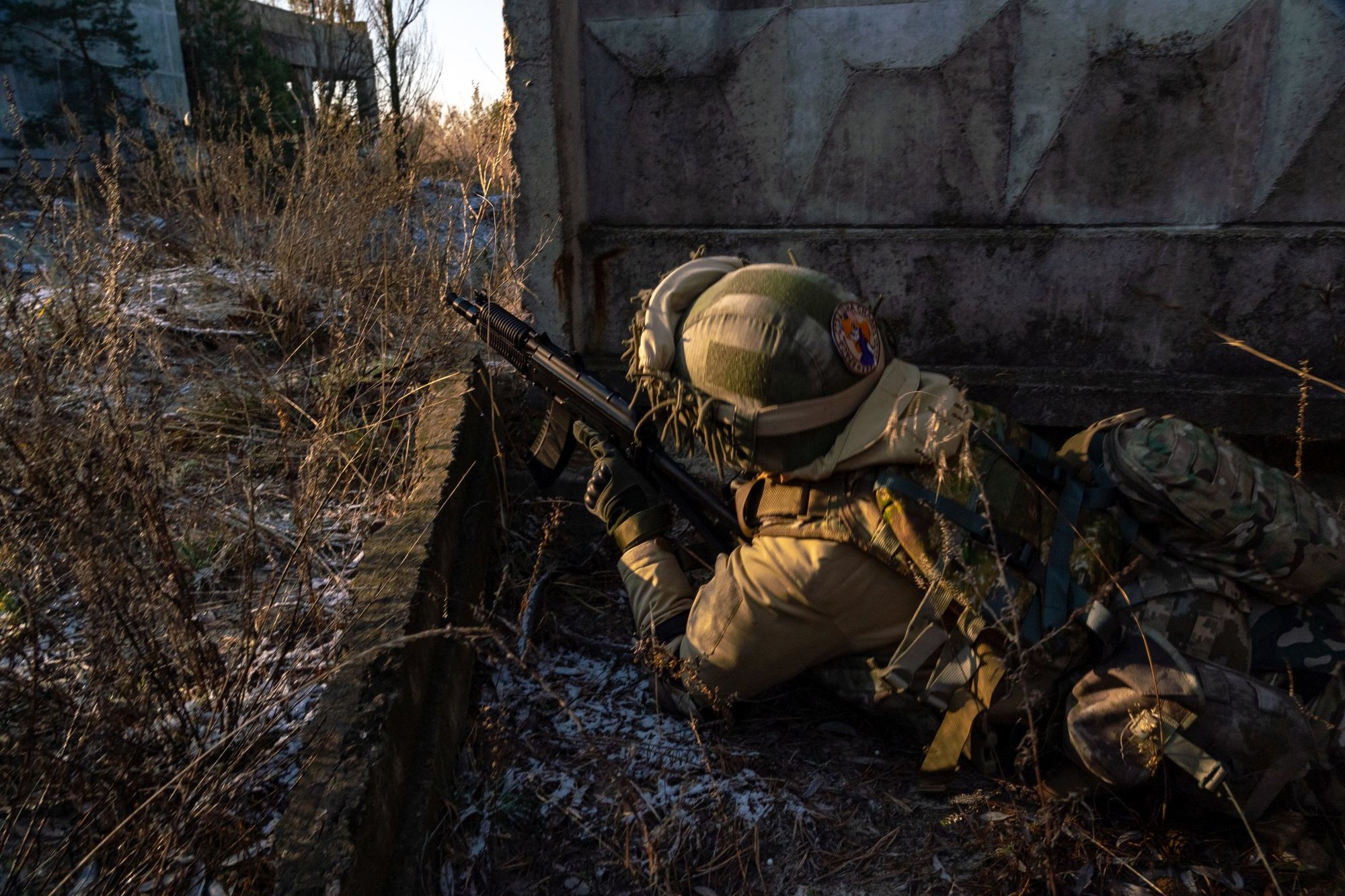 Ukrainians' desire to fight is not mere bluster. The country has been at war for nearly eight years already. In particular, the Territorial Defense Forces' volunteer soldiers harbor no naive or romantic attitudes about combat — rather, they retain a sober, resigned acceptance that a wider war is now possible. For many, the current conflict with Russia is part of an existential battle for Ukraine's existence as a sovereign nation that dates back hundreds of years. With Russia now massing its forces on the border, threatening a wider war this winter, many Ukrainians — both civilians and soldiers — believe the survival of their country is at stake.
"We've lived with an active war for eight years. Before that, we were in occupation for 70 years during the USSR, and for more than 300 years under czarist Russia," Yuzkiv, the Territorial Defense Force soldier, said.
"During this time, Russia changed and owned our history," Yuzkiv said. "They forbade our language, literature, and culture and destroyed millions of Ukrainians and tried to assimilate us.
"Despite all of it, we survived as a nation. And now we have a much better situation than ever in our history. We have an independent country recognized by foreign partners, international support, a strong army, and millions of people ready to protect their ideals and homes."
Read Next: