KYIV, Ukraine — On the Soviet Union's battlefield maps, red icons symbolized friendly forces and blue symbols denoted the NATO enemy. After Russia seized Crimea and invaded eastern Ukraine in 2014, Ukrainian forces flipped the colors of their military map icons to match those of NATO forces, in which the enemy is colored red. The move was a practical step in bringing Ukraine's military in line with NATO standards, but it also symbolized the Ukrainian armed forces' rejection of its shared Soviet military past with Russia — the country's modern day adversary.
In an April 4 address to mark NATO's 72nd anniversary, Ukrainian Chief of Staff Ruslan Komchak said Russia's 2014 invasion of Ukraine "united Ukrainians in the fight against the insidious invader, and convinced them of the need to join NATO."
"Our accession to NATO will no doubt be of benefit not only to Ukraine, but to the alliance itself. In recent years the armed forces of Ukraine have become a real shield for Europe," Komchak said.
Komchak said on March 30 that Russia had shifted an additional 25 battalion tactical groups toward Ukraine's borders, on top of the 28 already deployed to those areas. Amid a concurrent uptick in violence in the Donbas, Kyiv has since made clear that it aspires to one day join the Western alliance as a full-fledged member.
To mark NATO's April 4 anniversary, Ukrainian President Volodymyr Zelensky tweeted a congratulatory message that made clear Ukraine's intention to join the Western alliance. Ukrainian Defense Minister Andrii Taran also reiterated Ukraine's aspirations for NATO membership.
"Today, Ukraine's course for full membership in NATO remains our strategic priority and is enshrined in the Constitution of Ukraine," Taran wrote in an April 4 release. "In the face of global threats, such as Russia's aggressive policies and actions, which are also a major challenge to international peace and stability, our partnership with NATO is crucial."
Ukraine's strategic military doctrine now identifies Russia as the country's top security threat. As a result, Kyiv is rebuilding its military with the specific objective of defending against a Russian invasion as well as to adopt NATO military standards.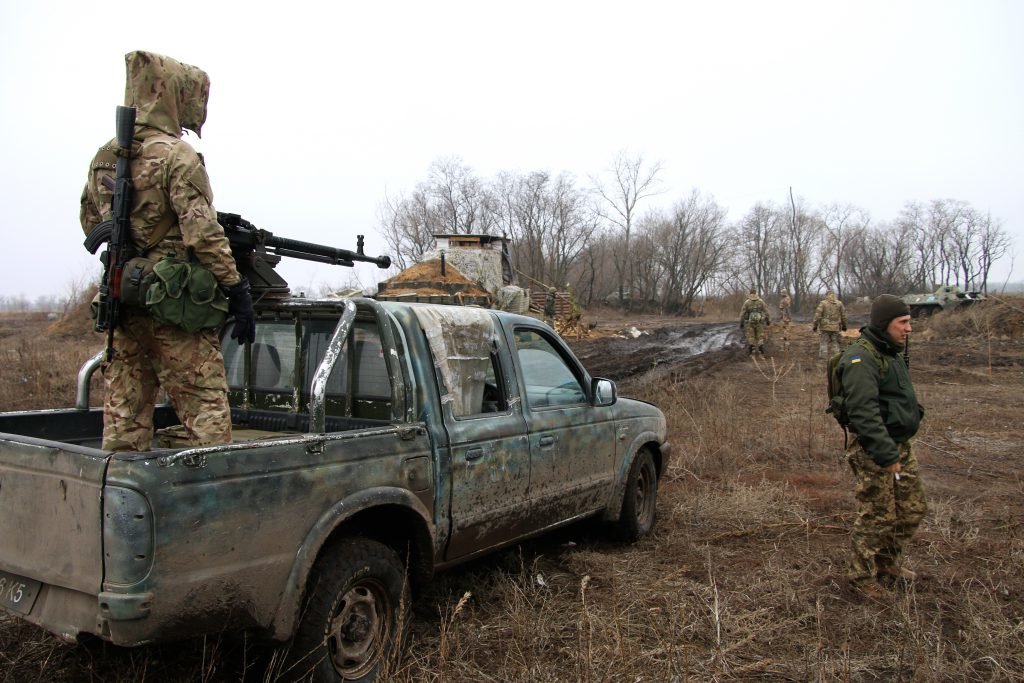 NATO will not likely accept a Ukrainian bid for membership while the country is at war — such a move could, in theory, immediately invoke NATO's Article V collective defense protocol. Nevertheless, Ukraine has cultivated tighter ties with NATO as a hedge against Russian aggression. And NATO, for its part, has reciprocated Ukraine's outreach, recognizing the post-Soviet country's value as a partner in deterring Russia from any acts of aggression against the Western alliance.
Ukraine is now one of six NATO Enhanced Opportunities Partners alongside Australia, Finland, Georgia, Jordan, and Sweden. Ukraine is also the first NATO partner nation to participate in the alliance's Reaction Force.
In 2021, Ukraine's Army will take part in 15 multinational exercises abroad and will host nine multinational drills on own territory.
Later this year, Ukraine will host a joint military exercise with UK military forces called Cossack Mace. The drills will involve more than 1,000 military personnel from at least five NATO countries. According to Ukraine's Ministry of Defense, the exercise will simulate "a large-scale offensive by the armed forces of the conditional aggressor state."
In 2021, Ukraine will also host NATO exercises with the US, Romania, and Poland. Ukraine also participates in NATO missions in Afghanistan and Kosovo.
"Such cooperation is of a peaceful nature and bolsters Ukraine's efforts towards strengthening national defense capabilities, and reaching the military criteria of a full-fledged NATO membership," Komchak said in his April 4 address.
After invading and seizing Ukraine's Crimean peninsula in early 2014, Russian forces instigated an irregular warfare invasion of Ukraine's eastern Donbas region. By the summer of 2014, Russian regular forces had outright invaded Ukrainian territory. Following two failed cease-fires, the war has devolved into a static, trench war stalemate. After seven years, daily combat continues.
Despite denials from Moscow, numerous news reports have shown that Russian troops are fighting among the separatists, that Russian military commanders command and control separatist forces, and that Russian weapons and ammunition continue to feed the war effort.
"Expanded military aggression in Ukraine could be risky for Russia. The Donbas war is not popular at home," said William Courtney, an adjunct senior fellow at the nonprofit, nonpartisan Rand Corp. think tank.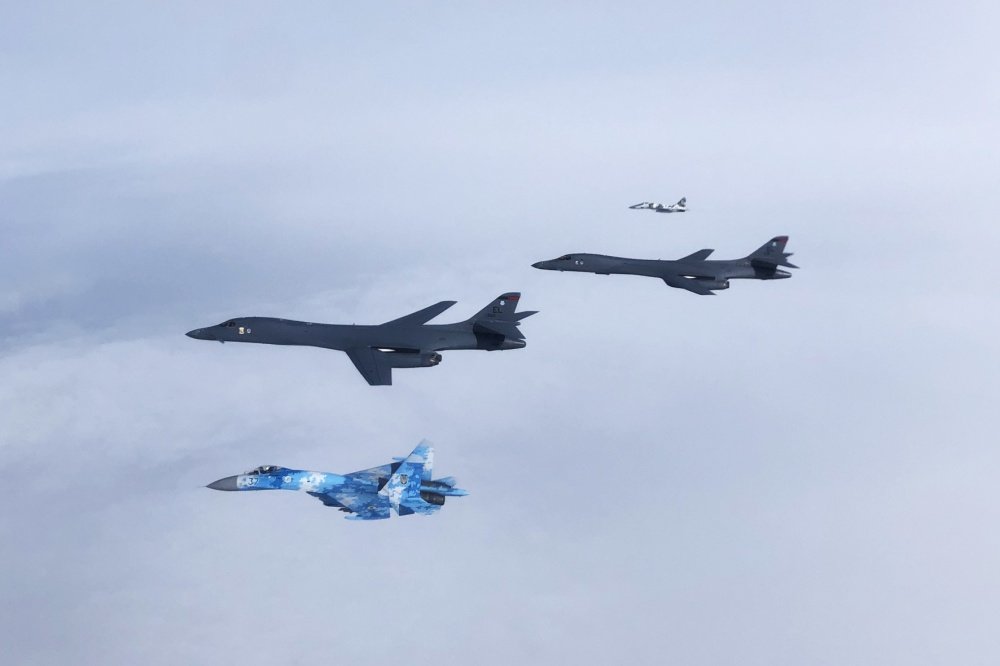 "Seven years of denying to domestic audiences that Russian troops are fighting in the Donbas hints at the Kremlin's sensitivity to adverse political consequences of battlefield casualties," Courtney, a former US ambassador to both Georgia and Kazakhstan, told Coffee or Die Magazine.
"Ukrainian defensive positions are more fortified and troops are better trained and equipped than prior to the fighting in 2014," Courtney added. "Further, an expanded military thrust could lead to significant Russian casualties, making the war even more controversial among Russians."
Paralleling its recent military deployments, the Kremlin has prosecuted an information offensive aimed at discrediting Ukraine — painting Russia's former Soviet ally as a NATO puppet state poised to launch an offensive against the two Russian-sponsored breakaway territories in the Donbas.
Moscow also insists that its military mobilization to Ukraine's frontier is not an act of aggression.
"The Russian Army moves in Russian territory in the directions it deems necessary, in the way it deems necessary, in order to ensure firm security of our country," Kremlin spokesman Dmitry Peskov told journalists on Monday, responding to a question about Russia's recent military mobilization on Ukraine's borders.
"This shouldn't alarm anybody in the least," Peskov said. "Russia does not represent a threat to any country in the world, including not representing a threat to Ukraine."
Kyiv, for its part, says it has no designs on an offensive in the Donbas.
"We will never bring war to Donbas," Leonid Kravchuk, Ukraine's chief negotiator for Donbas peace talks, said. "We will only negotiate. If we resort to military action, we respond, not initiate."
Russian officials also accused Ukrainian forces of shelling on Saturday that killed a five-year-old child near the city of Luhansk. Kyiv denied the charge.
"The Ukrainian leaders' rhetoric has gone too far, adding to the tensions and aggravating the conflict. It is fraught with the most serious consequences," Vyacheslav Volodin, speaker of the Russian State Duma lower parliament house, said on Sunday.
Russia's aggression against Ukraine has spurred NATO to boost military spending and rotate its forces toward Russia's borders on exercises and temporary deployments in ways unseen since the Cold War.
Headquartered in Belgium and established in 2002, NATO's Reaction Force is a high readiness force comprising land, air, sea, and special operations units capable of rapid deployment. Today, the unit comprises some 40,000 troops and includes a Very High Readiness Joint Task Force comprising a multinational brigade of some 5,000 soldiers ready to "respond to emerging security challenges posed by Russia, as well as the risks emanating from the Middle East and North Africa."
Since 2014, Russian warplanes have increased the pace of their provocative flybys of NATO ships and aircraft. And Moscow has deployed new military hardware to its Kaliningrad exclave, a territory nestled between the three Baltic countries and Poland, which are all NATO members. Russia has also conducted cyberattacks on the electoral processes of multiple NATO countries, including, but not limited to, the US, Germany, and France.
Moscow's recent military mobilization to Ukraine's borders prompted the US military's European Command to go its highest alert level as well as an all-hands-on-deck flurry of phone calls to Kyiv from top US officials, including President Joe Biden, Secretary of State Antony Blinken, Secretary of Defense Lloyd Austin, and Chairman of the Joint Chiefs of Staff Mark Milley.
"While the main focus of ire may be Ukrainian actions, the Kremlin could also want to test Biden and NATO," Courtney, the Rand Corp. fellow, said regarding Russia's recent mobilization to Ukraine's frontier. Courtney also warned about the consequences of Moscow's information blitz.
"Risks of miscalculation are increased any time alert levels are raised or offensive military power is brought forward," Courtney said. "Recent, misleading Kremlin warnings about alleged Ukrainian military preparations and operations could boost risks of miscalculation."
Read Next: Russia Masses Troops, Armor on Ukraine's Borders; Fears Mount of Wider War