KYIV, Ukraine — In a national address Tuesday night, Feb. 22, Ukrainian President Volodymyr Zelenskyy ordered the call-up of Ukraine's first operational reserves — a pool of reservists, aged 18 to 60, many of them combat veterans of the ongoing war in the country's eastern Donbas region.
After watching the speech, Anton Kolomoets, a 26-year-old war veteran and reservist, texted the military officer in charge of his reserve contract and asked about the call-up. Wednesday morning, the officer texted back and delivered the news. Yes, Kolomoets was being recalled to active-duty service — and he was probably going back to war.
"He said I have to arrive in a short time," Kolomoets told Coffee or Die Magazine. "It's shitty, to be honest. I've just started a new job and been making moves to live with my soon-to-be wife, but circumstances are bigger than us."
Kolomoets served five years as an active-duty soldier in Ukraine's eastern Donbas war zone. And now, just at the cusp of settling into peaceful life at last, he must confront the prospect of returning to war once again — and this time, in a far bigger and deadlier fight than the one he faced in the Donbas.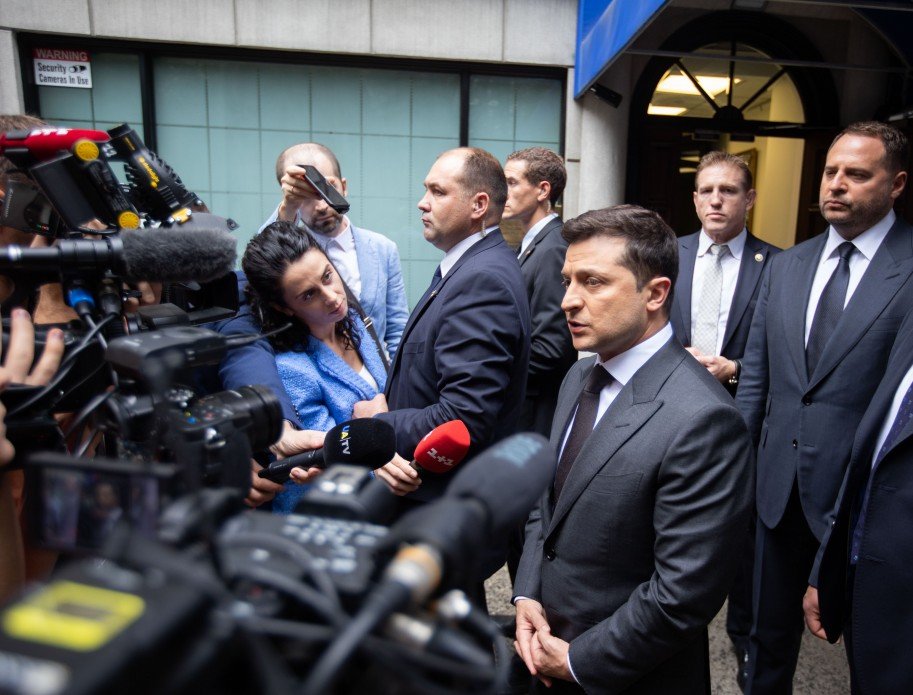 Russia has massed about 190,000 troops and 500 warplanes, as well as a large number of missiles, within striking distance of Ukraine, according to US government estimates. The war in the Donbas has killed about 14,000 people over eight years. The kind of war Ukraine now faces could kill that many people in a matter of days, US and NATO officials warn.
"My family is upset, of course, but really, everyone thought about this possibility for some time now, since the war has been going on for eight years," Kolomoets said. "I'm a positive person, but I think rationally, and I hope that this isn't the start of World War III. I'm ready for it, but I hope [Russian President Vladimir Putin] will back off before it's too late."
Ukrainian officials declared a national state of emergency on Wednesday. The measure is set to last for 30 days. Additionally, lawmakers approved a draft law on Wednesday to authorize civilians to carry firearms. These measures have signaled a newfound seriousness in the Ukrainian government's countrywide preparations for a full-scale Russian invasion.
"Ukraine is a peaceful nation," Zelenskyy said Wednesday. "We want calm, but if we keep silent now, we will be extinct tomorrow."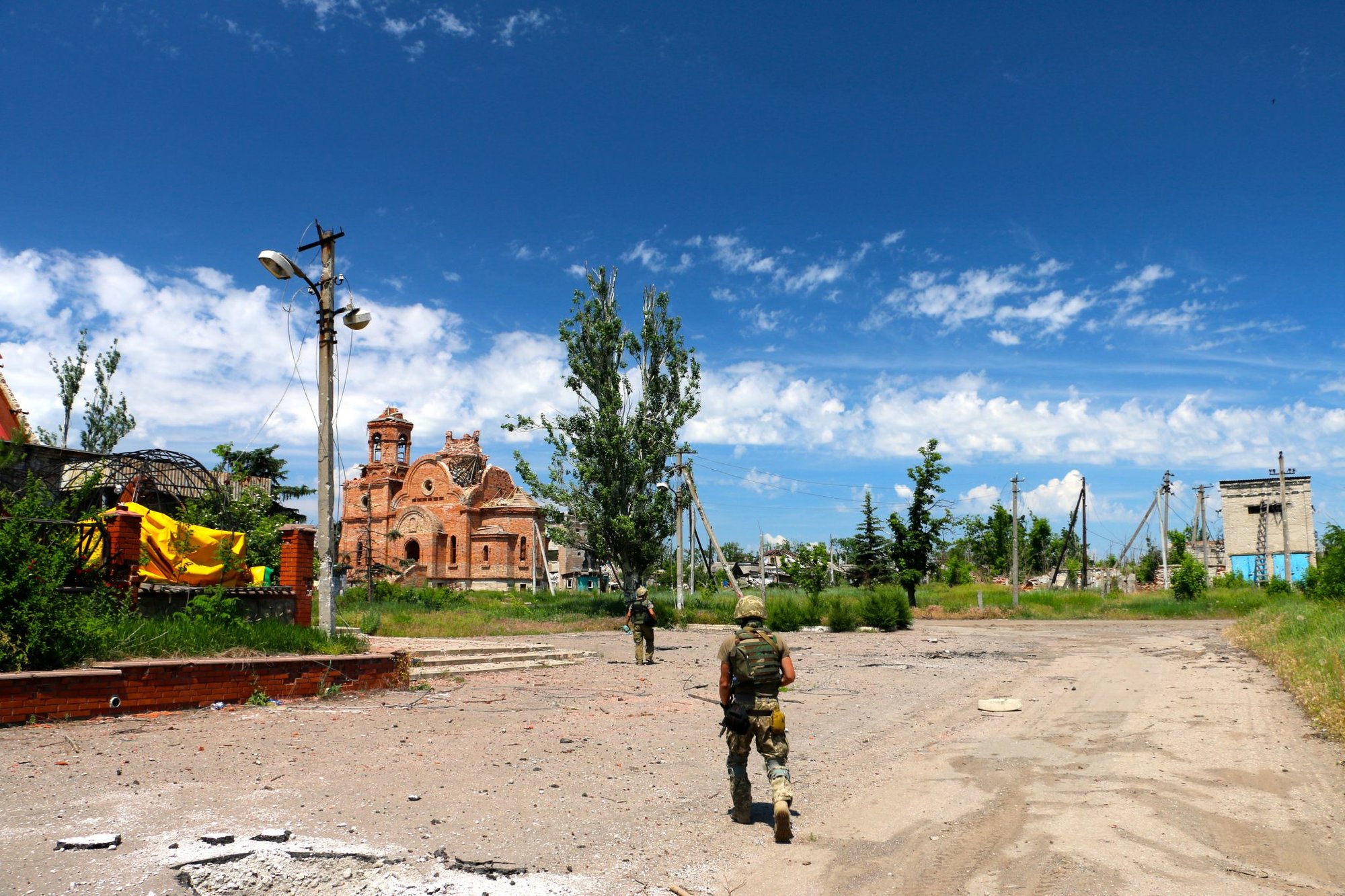 Konstantin Bernatovich, 40, went through hell to deal with the post-traumatic stress he suffered after his combat service in eastern Ukraine. When he came home on leave in the summer of 2015, Bernatovich took his twin teenage sons to a waterpark. The thump-thump-thump of his body moving over the seams on a waterslide reminded him of the near constant drumbeat of artillery he'd endured at the front-line town of Pisky.
When Bernatovich ascended from the water at the bottom of the slide, he was shaking from fear. He's never forgotten the frightened looks on his boys' faces as they saw the toll the war had taken on their father.
This correspondent spent eight days embedded with Bernatovich's unit on the front lines in Pisky. While Bernatovich was home on leave in 2015, we met for a beer. After we'd sat down and ordered, Bernatovich's hands began to tremble. His breathing quickened. Obviously uneasy, he tried to say something but couldn't, so he reached for his smartphone and typed: "Seeing you makes me feel very nervous. I have to go smoke a cigarette for a moment to calm down."
Coming home from war is never easy. Especially when your war hasn't ended yet.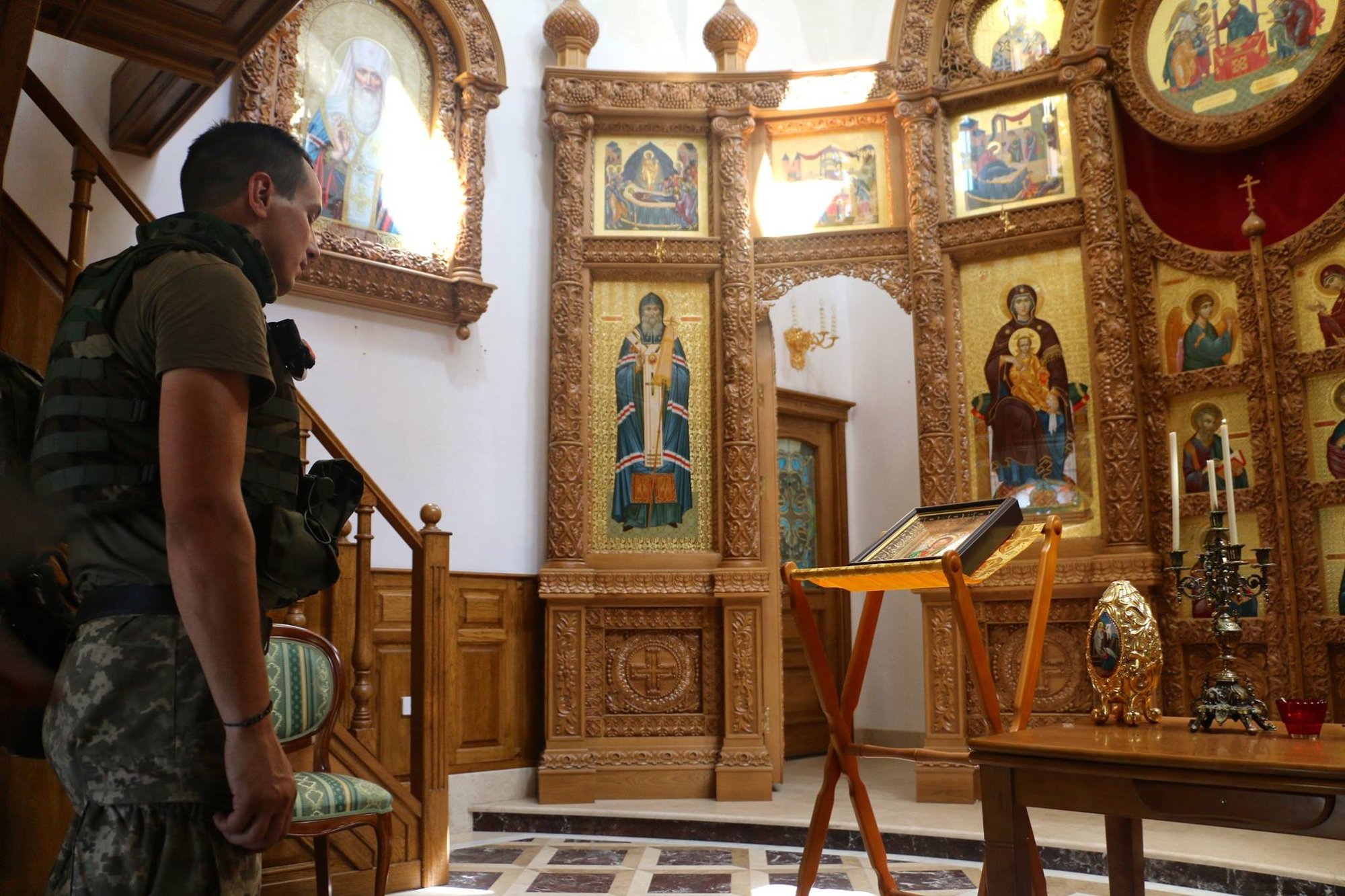 The war ruined Bernatovich's marriage; he divorced after leaving the military. Yet, he did not succumb to his demons and let the war ruin his life, too. He dealt with his post-traumatic stress, remarried, and moved to Kyiv for a new job. Last night, however, when Zelenskyy announced the order to call up the first operational reserves, Bernatovich felt like he was reliving a nightmare.
"My head is spinning. I'm shaking. I worked a lot with my brain. I don't know how the second time will go. My strength is no longer the same," Bernatovich told Coffee or Die.
Ukraine has nearly 430,000 combat veterans of the Donbas war, many of whom belong to the country's first operational reserve. As of this article's publication, 36,000 of Ukraine's reserves have been activated. Bernatovich said he will know within two days whether he has been recalled to active-duty service.
"I started collecting things," Bernatovich said. "Now I regret that I gave a lot of my tactical gear to other soldiers."
Lera Burlakova quit her job as a journalist in December 2014 and volunteered for combat service with a volunteer battalion in the front-line town of Pisky. Before that time, she'd visited the front lines as a journalist. But she wanted to do more than just bear witness to conflict. She wanted to fight. So she passed the tests and became a soldier and served bravely.
"I always felt ashamed that I wasn't in the war when some 18-year-old guys, even if they're not patriots, have to go," Burlakova told this correspondent in 2015. "If you want to look in the mirror and not turn away, you have to go."
Today, Burlakova is a single mother. Fearing a Russian attack on Kyiv, she has left Kyiv with her 3-year-old son. Her child comes first. Yet, Burlakova is racked with guilt. She said she feels "useless" because she can't take up arms and fight for her country at its darkest hour.
"I don't have anyone I could leave him with, so I can't go back to the army," Burlakova said of her son. "I feel like I'm betraying my country because I'm not able to fight properly."
After nearly eight years of undeclared war against Ukraine, Putin signed decrees on Monday, Feb. 21, recognizing Russian-occupied territory in eastern Ukraine as two independent states. Putin also authorized Russian military forces to openly invade Ukraine's Donbas territories.
On Wednesday, multiple news agencies reported that the US government has warned Kyiv about an imminent Russian invasion. According to the US assessment, the Russian forces have completed all their preparations for a full-scale attack.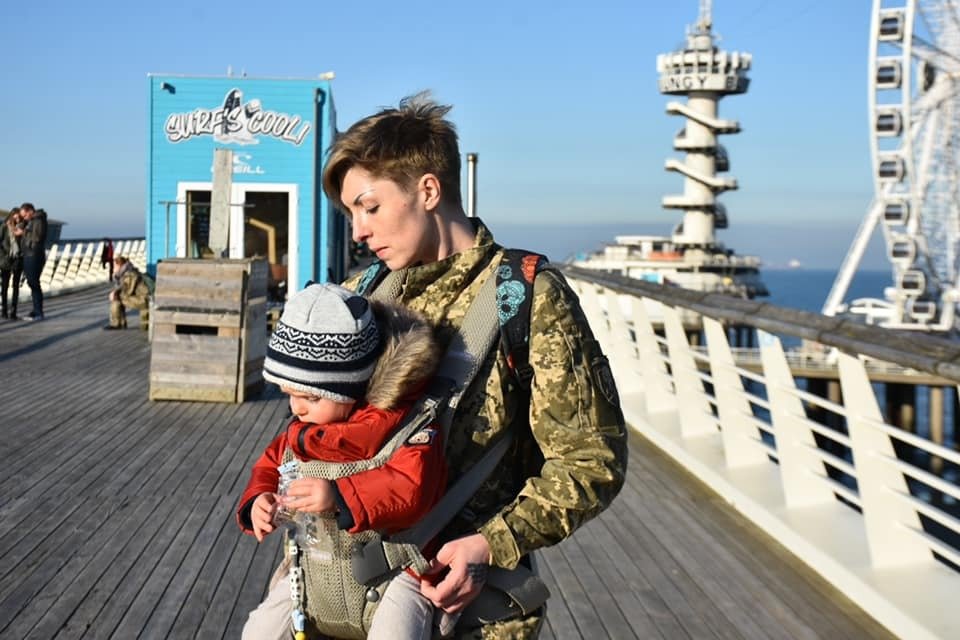 "If I have to go to serve again, my family will understand," said Vladimir Voloshin, a colonel in the Ukrainian army reserves. "Putin captured part of Ukraine eight years ago, and the recognition of these republics is now a reason for him to continue the invasion. But we will stop him."
Yevhen Shevchenko served in combat as a volunteer battalion soldier from 2014 to 2015. Part of the first operational reserve, he has not yet heard whether he has been recalled to active-duty service. No matter what happens, he is ready to serve again.
"We are ready to meet the Russians," Shevchenko said.
Leonid Ostaltsev, who is a Ukrainian army veteran of the Donbas war and is also waiting for mobilization orders, told Coffee or Die, "I'm okay. Our army needs us and we will join them."
Igor Chadyuk, who served as a volunteer soldier from 2014 to 2019, said he has been preparing to fight on his own by purchasing weapons and ammunition.
"I knew that the war would continue, it was only a matter of time and the question of what reason Putin would choose to invade," Chadyuk said. "The family is of course upset and worried. Now I am working out options for their evacuation in case of the advance of occupying forces."
A Ukrainian army combat veteran and a member of the country's first operational reserve, Edmond Saakyan is waiting to hear whether he will be recalled to active-duty service.
"The family is understanding, as in 2014," Saakyan told Coffee or Die. "We want to show Putin that Ukraine will never give up, victory will be ours."
Read Next: