KYIV, Ukraine — While serving as a Ukrainian army platoon leader in the Donbas war from 2015 to 2016, Denys Antipov was required to keep a Soviet-era, TA-57 hard-wire field telephone ready for use at all times.
"Just in case … it was only a backup device for the worst-case scenario," Antipov, who is now a veteran and a business owner living in Kyiv, told Coffee or Die Magazine.
First introduced into the Soviet military in 1957, the TA-57 field telephone is an analog, landline telephone — essentially an upgraded version of the FF33 radio telephone used by German military forces in World War II. About the size of a shoebox, the TA-57 is equipped with wire spools several hundred meters in length. To make a call, one user hand-cranks a dynamo, which alerts the user on the other end of the line to an incoming call. The two operators then talk normally while their respective devices operate on battery power.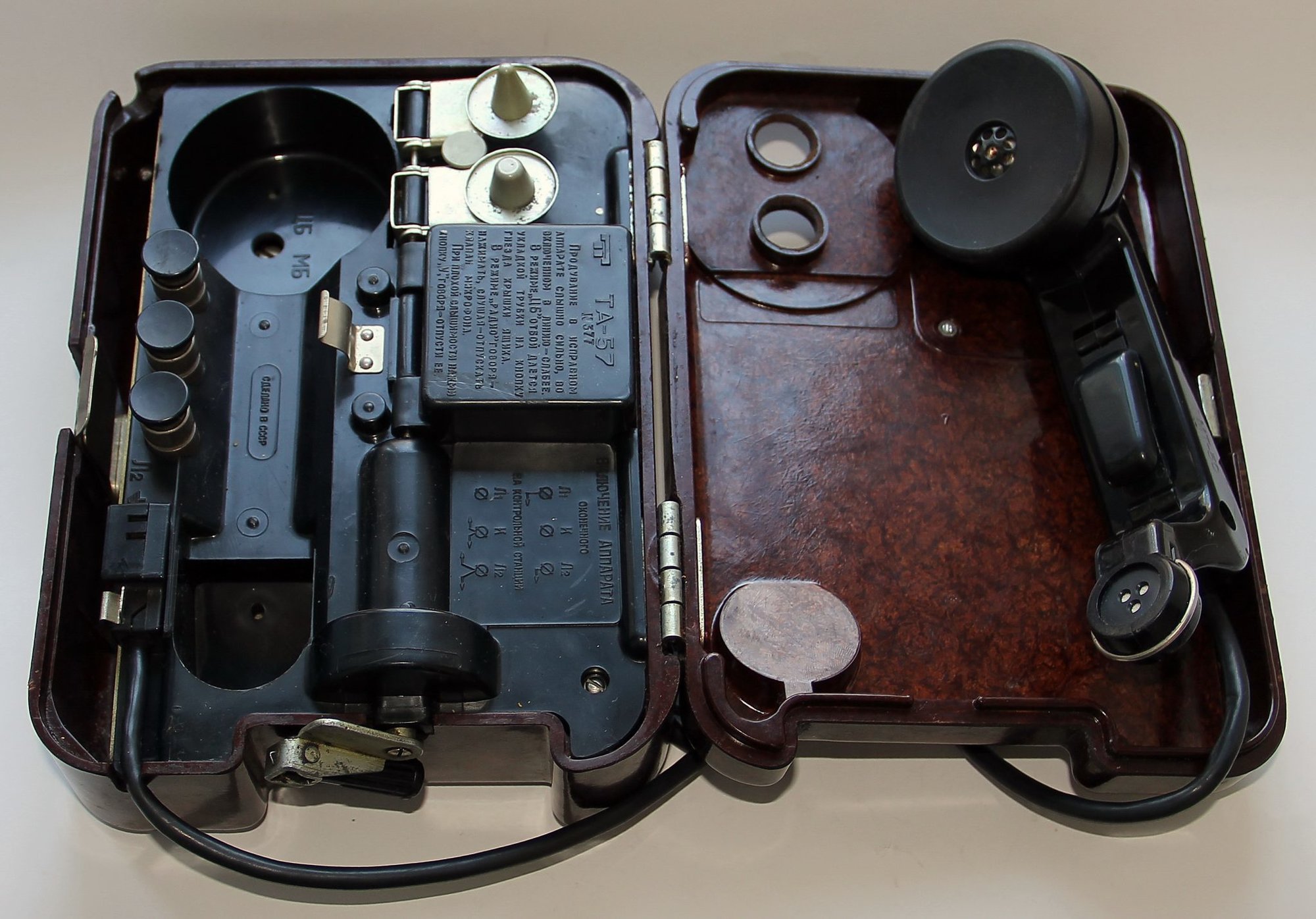 The TA-57 is cumbersome and outdated — but it's also pretty much invulnerable to Russian electronic warfare attacks. Which is why this Soviet-era piece of kit, based on World War II technology, remains in active use within Ukraine's armed forces. Today, as Russian forces massed on Ukraine's borders threaten a full-scale invasion, the Ukrainian military is also ready to employ other low-tech communication tools to deal with some of the Russian military's modern electronic warfare threats.
"The armed forces of Ukraine did not stop using analog, primitive means of communication," Andriy Mikheychenko, an active-duty first lieutenant in Ukraine's army, told Coffee or Die.
If Russian electronic warfare systems are able to jam or shut down Ukraine's communication systems, "the possibility of using couriers on light transport, motorcycles, et cetera is considered … and wired radio and contact means of transmission of messages are not written off," Mikheychenko said.
Should Russia begin a major military offensive this winter, Ukrainian military officials expect that kinetic military actions will be conducted in tandem with an extensive electronic warfare blitz meant to cripple Ukrainian communication systems and situational awareness on the battlefield. Russian cyberattacks may also target Ukrainian utilities and other key infrastructure nodes, thereby reducing the Ukrainian state's ability to wage war in much the same way that strategic air power was conceived to do a century ago.
The ongoing Russian military buildup comprises multiple types of electronic warfare systems, "which are designed to interfere with radio and cellphone communications — and also to locate cell signals," Rob Lee, a fellow at the Foreign Policy Research Institute who specializes in Russia's armed forces, told Coffee or Die.
"I think [Russian forces] will be very effective at disrupting Ukrainian communications, and low-tech adaptations will likely be necessary," Lee said.
In addition to hand-held radios, Ukrainian military personnel currently train to use satellite internet via a European satellite communications provider named Eutelsat. Antipov said his platoon typically used hand-held radios and even cell phones in some instances. Even so, these days front-line Ukrainian forces often rely on simplified communications technologies and tactics — such as landline communications — to deal with the pervasive Russian electronic warfare threat. At some front-line locations, radios are currently used only in emergencies and cell phone use is forbidden.
"For Russians, electronic warfare is an intrinsic feature of the contemporary battlefield. To this end, for many years already the Russian armed forces have been heavily investing in developing electronic warfare capability, which has proliferated across the entire land forces, at all levels," said Konrad Muzyka, the president of Rochan Consulting, a Polish defense consultancy.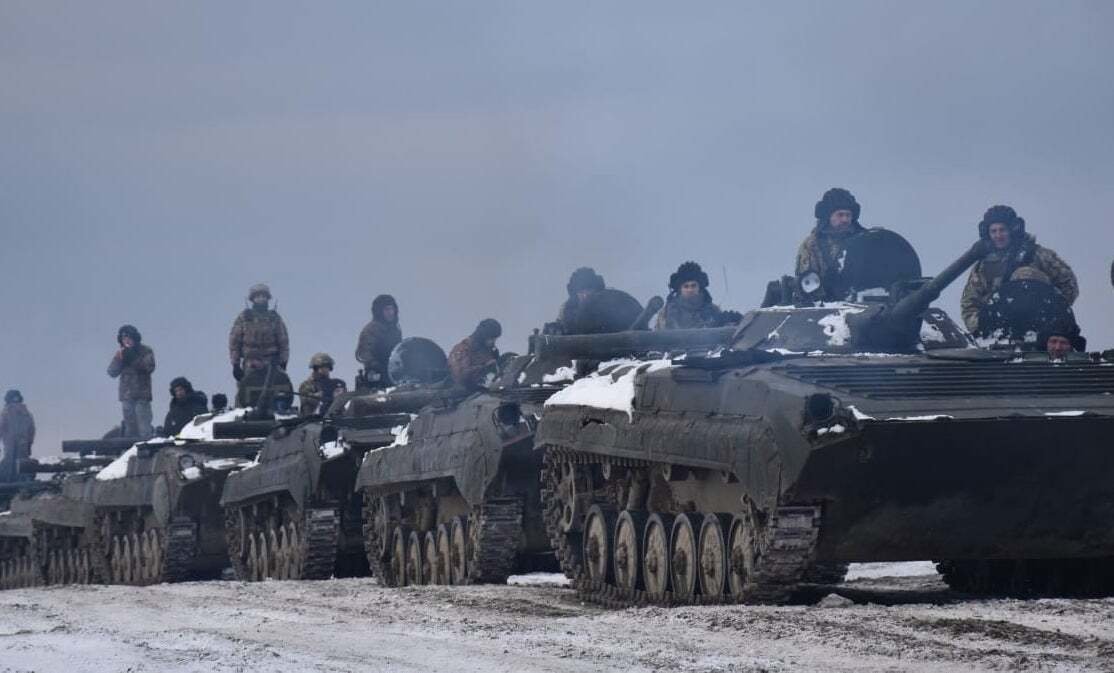 According to Lee, Russia's prospective invasion force includes various electronic warfare systems, such as the Krasukha-4, Murmansk-BN, Borisoglebsk-2, Infauna, Rtut-BM, Leer-2, and Leer-3 systems.
"Russia has very effective [electronic warfare] capabilities, and they likely emphasize this capability more than any other military," Lee told Coffee or Die. "We've seen the full gamut of Russian [electronic warfare systems] deployed near Ukraine."
Over the eight-year duration of the ongoing war in Ukraine's eastern Donbas region, Russian military forces have employed various electronic warfare systems to disrupt the Ukrainians' front-line communication systems — including radio, cellular, satellite, and GPS signals.
The Russian side has also used electronic warfare systems to carry out psychological operations. During the 2015 battle for Debaltseve in eastern Ukraine, Russian military forces reportedly sent threatening SMS messages to Ukrainian troops. Over the intervening years, Ukrainian soldiers at other locations — both on the Donbas front lines and near Crimea — have reported receiving similar text messages.
"At a tactical level, every [Russian] combined-arms brigade has an organic [electronic warfare] company attached to it. This allows them to provide an electromagnetic spectrum within the brigade's [area of responsibility] of up to 50 kilometers. They can jam communications, interfere with radio-controlled artillery fuses and jam GPS signals," Muzyka said, adding: "At a district level, there are assets that can reportedly provide communication satellite jamming or disrupt operations of early warning aircraft."
Knowing that constant communication with its vanguard forces may not always be possible in a large-scale war with Russia, Ukraine's military has prioritized making its command-and-control process less rigid, as well as empowering front-line personnel to be more autonomous in combat.
Similarly, even the US military has taken note of the challenges of operating in a combat environment with degraded communications capabilities. In its 2017 "Russian New Generation Warfare Handbook," the Army's Asymmetric Warfare Group warned that US military units were too dependent on technological crutches vulnerable to Russian electronic warfare attacks.
To adjust, the Army report recommended that US forces brush up on "basic skills" and learn to operate with simpler technology. According to the report: "Our focus at the operational and tactical levels should not be on the 'newest kit,' but what we have to do in order to achieve success without it."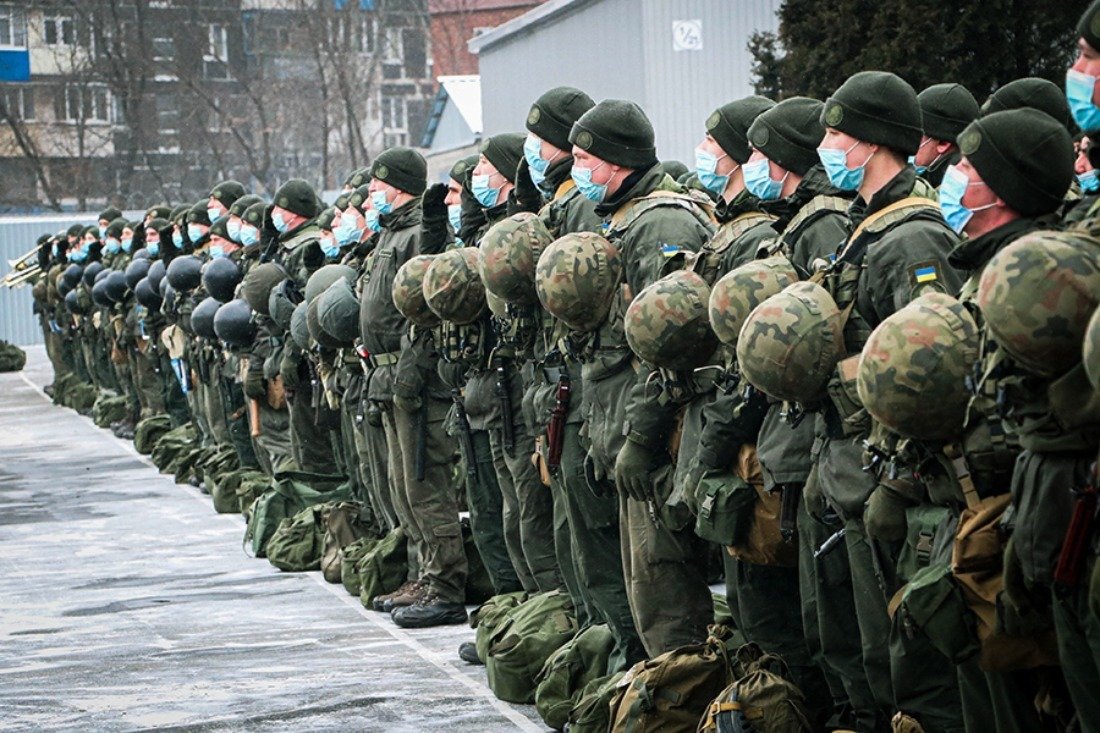 For their part, the Ukrainians have proven adept at enterprising innovative solutions to some of Russia's modern military tactics and technologies. Nevertheless, lessons learned on the entrenched Donbas battlefield may not be applicable to dynamic maneuver warfare.
The use of landline communications, while a useful workaround in the trenches, may be impractical when defending against advancing Russian tank columns. Moreover, the Ukrainians may be willing to sacrifice a degree of electromagnetic concealment for the sake of maintaining constant communication between their units on an extremely dynamic and chaotic battlefield.
For his part, Mikheychenko said Russian electronic warfare systems may not be able to completely silence Ukrainian forces. During the two most overt interventions of regular Russian forces against Ukrainian units during the war in the Donbas — the 2014 battle for Ilovaisk and the 2015 battle for Debaltseve — Mikheychenko said the Russian side was never able to establish complete dominance over the Ukrainians' cellular communication network.
"Even the experience of Ilovaisk and Debaltseve shows that it is not possible to completely silence the enemy's cellular communications," Mikheychenko said. "There were episodes with interventions, local shutdowns, SMS attacks —not more."
Read Next: