A Ukrainian woman's insult to a Russian soldier about "sunflower seeds" is quickly becoming a symbol of Ukraine's resolve in the face of a Russian invasion.
Caught on a video shared on social media, an incensed Ukrainian woman tells a (frankly, unbelievably calm) Russian soldier he should carry a handful of sunflower seeds with him.
"Put them in your pockets," she says, "so at least sunflowers will grow when you all lie down here."
She then urges other soldiers standing behind the man to do the same.
The confrontation took place in Henichesk, a port city on the Sea of Azov that has been a jumping-off point for the southern operations in Russia's invasion of Ukraine. Russian forces operating out of Henichesk are said to be approaching the major port cities of Berdyansk and Mariupol.
Sunflowers are the national flower of Ukraine.
The full transcript is below, which includes the quote: "You're occupants, you're fascists! What the fuck are you doing on our land with all these guns? Take these seeds and put them in your pockets, so at least sunflowers will grow when you all lie down here."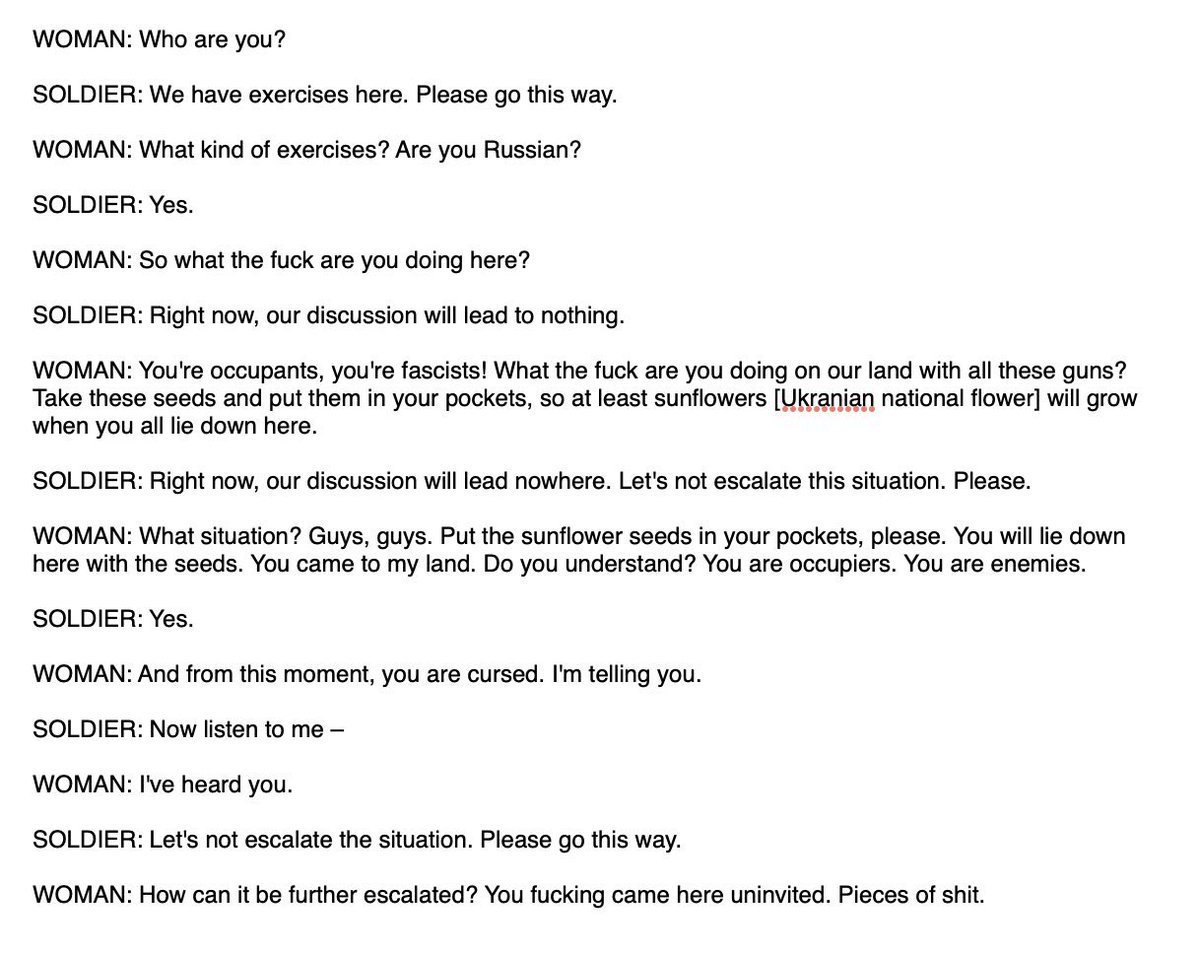 Read Next: